Four members of Cricket Scotland's Equality, Diversity and Inclusion (EDI) board have resigned from their positions in protest against the handling of allegations of institutional racism.
The sport was engulfed in scandal last year when an independent inquiry found over 400 examples which demonstrated institutional racism, and identified problems from the top of the game down to grassroots level.
Ahead of the report's publication, the entire Cricket Scotland board stepped down, with a new chair, Anjan Luthra, and interim chief executive Gordon Arthur, being appointed to oversee a complete reform of the organisation and its practices.
As part of the restructuring of the organisation new board members were appointed and an EDI and anti-racism group was created to help guide the sport through change.
Last week, Cricket Scotland issued an update on the reforms, with the chair claiming that significant progress has been made in the organisation, particularly in the approach to EDI and citing the creation of a diversity working group as a step forward.
Those claims from the Cricket Scotland chair have been disputed by anti-racism group Running Out Racism. who helped investigate specific cases last year. Now four members of the EDI board, all from a minority ethnic background, have resigned, with one claiming that the organisation is more interested in box-ticking than genuinely fixing problems at the heart of the sport.
'A disconnect between reality and public statements'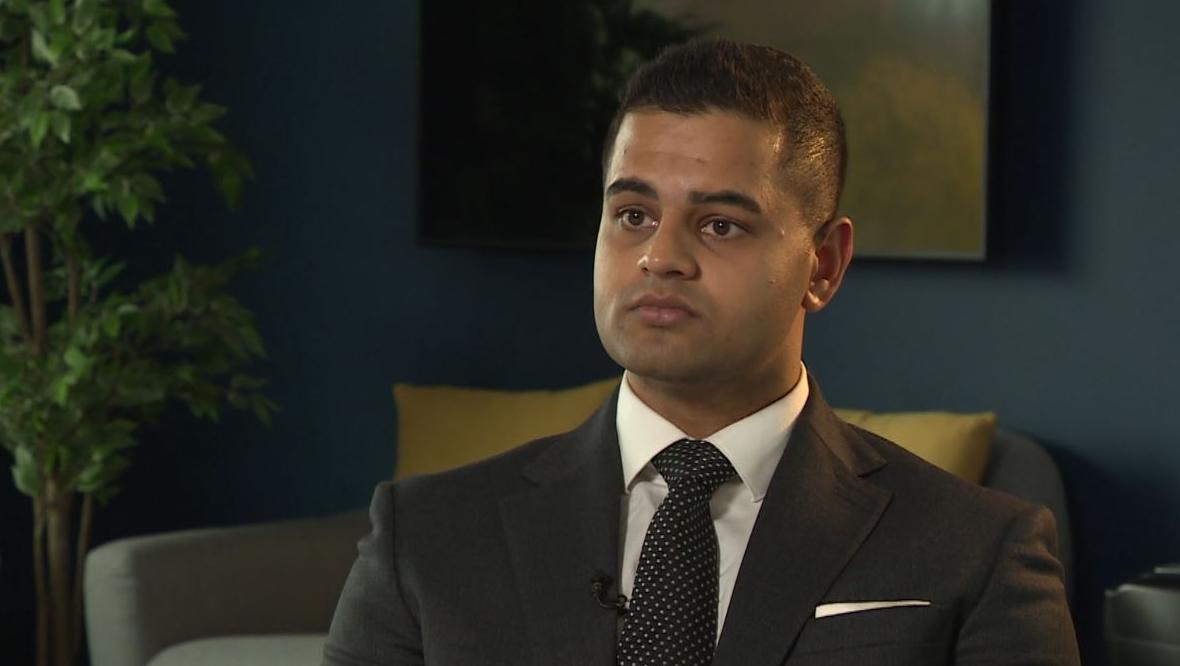 A statement from Running Out Racism accused Cricket Scotland of ignoring feedback and criticised the body for standing by last week's claims.
A spokesperson said: "Following last week's claim of a step change in Cricket Scotland's approach, citing the new EDI advisory board and it's work as an example, there has been considerable discontent expressed by some involved in the process.
"The main source of discontentment continues to be the disconnect between the reality of the work being done and the public statement by the governing body.
"Although we as a campaign carry often carry the message, the sport must understand it has a long way to go to rebuild trust, and that message is simply a reflection of how many feel. The governing body continues to seem to fail to understand this point, and has taken the approach in recent weeks of ignoring feedback and communications, or even acknowledging them.
"Many of those involved have been waiting for any sense of an acknowledgement of the discontentment from last week, following a period of reflection and a change in approach. However, Cricket Scotland have continued to stand by the statement, claiming it is 'accurate' in response to various media questions.
"In light of this discontentment, four members of the EDI advisory board resigned earlier on Sunday. All independent board members from a minority ethnic background have all now resigned, leaving practically no-one with anti-racism expertise or lived experience of racism to contribute to the work of the group.
"We have spoken to some of them, and know they haven't taken this decision lightly. They all volunteered their time to help the sport navigate it's way through this change. They are deeply disappointed in the way things have unfolded."
'Deeply disrespectful and upsetting
Raza Sadiq, who is a member of the Running Out Racism campaign and one of the three people who left the EDI group, made his resignation letter public to highlight his criticism of Cricket Scotland and provide the reasons for his departure.

In the letter to Anne-Marie Garner, the governance expert appointed by Cricket Scotland in October last year, he expressed disappointment that it had taken public criticism to prompt a response to questions he had previously posed and said that Cricket Scotland had failed to realise how much the organisation "got the announcement wrong" last week

Sadiq claimed that months passed before the first meeting of the EDI group was held, giving him reservations about the organisation's commitment from the start. He said that a number of issues were raised at that first meeting that had not been fully answered and left the group "in limbo, with no clear remit and no sense as to whether or not Cricket Scotland understands and accepts the points raised".

Among the points raised, he alleged that "the Terms of Reference held statements which demonstrated the organisation had not fully understood the drivers behind how institutional racism manifests itself, and was at risk of making the same mistakes". Sadiq also said that language used "watered down the issues laid out in the Changing the Boundaries report, rewriting the problem statement to a lesser charge and didn't show the appropriate ownership".

The advisor also criticised Cricket Scotland for plans to roll out a new equalities training programme without any input from the EDI group.

Sadiq said that he hoped his resignation could help the organisation to reflect on its mistakes and improve its handling of the issue but said that he could not put his name to a plan where he felt the intent "is clearly just to use me as validation for false progress."
STV News is now on WhatsApp
Get all the latest news from around the country
Follow STV News
Follow STV News on WhatsApp
Scan the QR code on your mobile device for all the latest news from around the country