Ever since Portuguese referee Artur Dias blew the final whistle on the semi-final at Ibrox 12 days ago, Rangers supporters have been in dreamland.
The club is contesting only its fifth European final and, for the players and management, they are one match away from sporting immortality.
If they defeat Eintracht Frankfurt to lift the Europa League, it will arguably be the most significant result in their history. Barcelona in 1972 may still be an emotional high point, but in terms of scaling the improbable, Seville 2022 would come top.
In 1972, Rangers and Celtic were European power houses. The playing field hadn't become uneven as it is today. There were no such thing as domestic leagues in a financial world of their own.
Winning the European Cup Winners' Cup in 1972 was not a stop-the-world moment. They had already contested two European finals in 1961 and 1967.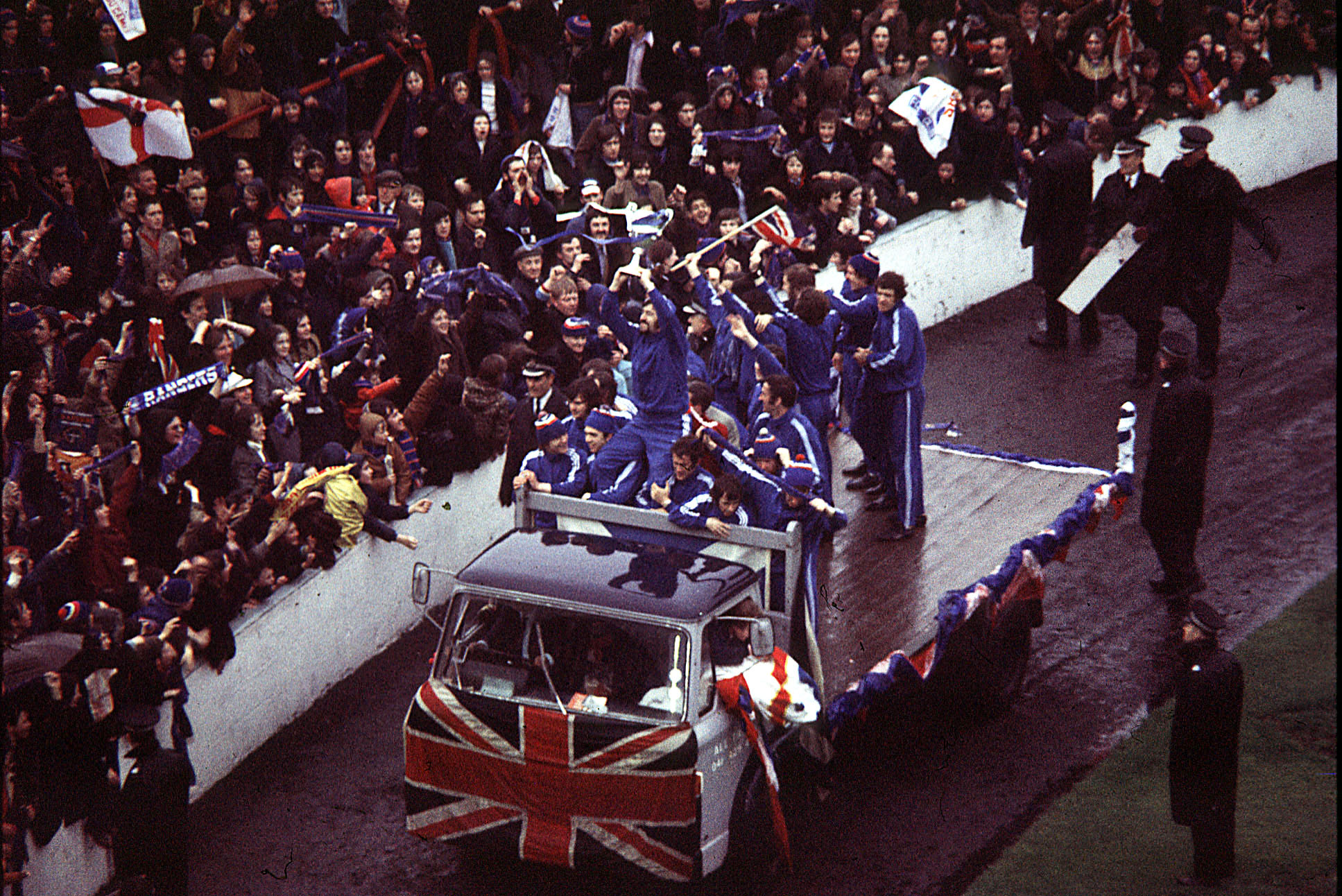 Victory in 2022 is an altogether different task and therefore arguably a more significant one. It would be won on an uneven playing field, where teams from the 'big five' can monopolise the world's best players.
Any Scottish club is up against it if they draw a team from England, Spain, Italy, Germany or France. You would expect our strongest sides to give a game to most opponents from the Netherlands, Belgium, Portugal and others on smaller budgets.
But this year, Rangers have claimed the scalp of two German teams, including the illustrious Borussia Dortmund. And what's more, they won away from home, scoring four times. Some believe this is the stand-out result of the tournament. Frankfurt fans may have something to say about that, though. Their side put three past Barcelona in the Nou Camp.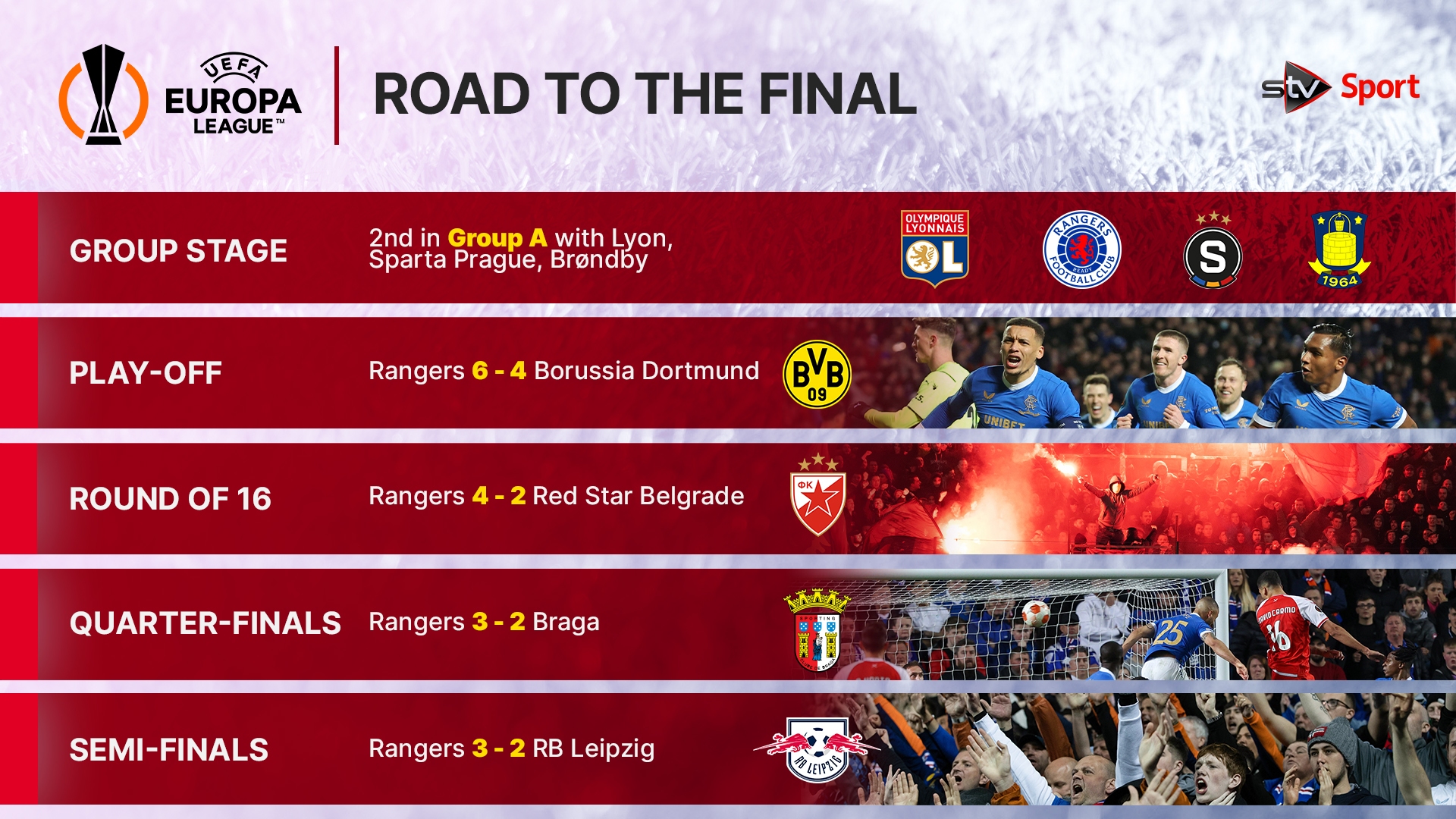 As well as the prestige, comes finances.
The revenue Rangers have generated from this run – and may still generate – is a game changer. The club's managing director Stewart Robertson acknowledged how transformative this season has been.
He said: ''Financially, it's been absolutely fantastic. It's always been the next goal for us to get into the Champions League group stage. The run we've had this year is probably now slightly more than we'd have had this season going direct into the group stages. It's a terrific boost, it just allows us to do so many things."
Rangers have already banked £14.4m from performances on the park alone. Winning the final would boost the Ibrox coffers by another £3.4m. With that comes direct entry into next season's Champions League, netting a minimum £13.2m.
Add to that, defeating Frankfurt would set up a glamour tie against Real Madrid or Liverpool in the Super Cup in August – a date worth between £3-4m.
For a club that has suffered significant losses over recent years, these numbers are colossal.
Should Rangers win on Wednesday, the revenue generated will help transition the club from one which has to receive soft loans from wealthy supporters to one that is financially more self-sufficient.
But the glory of winning the club's second European trophy would mean more to the players and fans than any money Rangers may bank.
The final will be their 64th game of the season. Energy levels haven't dropped, instead they have found new standards. This was evident in their extra-time wins over Braga and Celtic in the Scottish Cup. And again in their victory over RB Leipzig in the semi-finals.
Now, Giovanni van Bronckhorst is calling on one huge effort inside the Ramon Sanchez-Pizjuan stadium, where the conditions will be testing. Forecasters say it could be as high as 30C on Wednesday.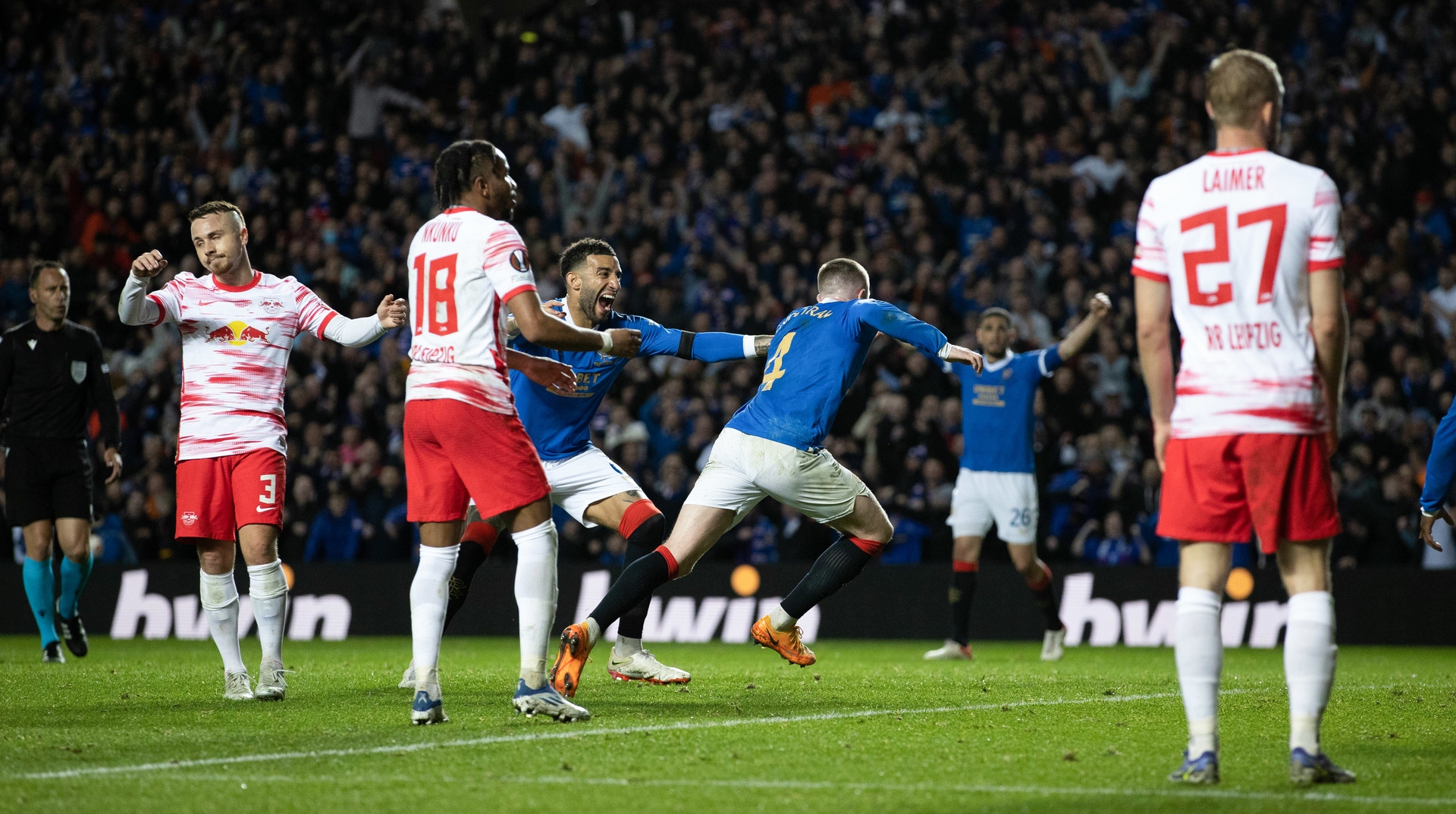 They take on a Frankfurt side who finished 11th in the Bundesliga. While Oliver Glasner's team have struggled domestically – their last league win was at home to Bochum in March – they are unbeaten in their Europa League run. They have scored in every game en route to the final, taking the notable scalps of Barcelona and West Ham.
Like other clubs, Rangers have a proud tradition of celebrating their past successes. Members of the Cup Winners' Cup team of 1972 have been invited for the final, where the players who take to the pitch on Wednesday can become their own history makers.
Over to you, the class of '22.