Scotland have produced plenty of memorable moments at the world's biggest football tournaments – even if it's been a while since the last one.
From embarrassing kit mishaps, to great goals and the inevitable heartbreak, we've seen it all.
Here, as we prepare for our opening Euro 2020 game on Monday, we take a journey into history.
Switzerland 1954 – Heavy tops and heavier defeats
Scotland's first appearance at the World Cup in Switzerland in 1954 was one to forget.
A 1-0 defeat to Austria was followed by a 7-0 hammering from Uruguay in what remains the country's biggest defeat at a major tournament.
The Scots' heavy strips proved unsuitable for the sweltering heat, particularly when they played the South Americans in early afternoon, and were later blamed for the embarrassing showing.
Their 13-man squad was also the smallest in the tournament and a clash with Rangers' pre-season plans meant they travelled without their captain George Young and vice-captain Samuel Cox.
Bit of a disaster all round, really.
Germany 1974 – Undefeated but undone
Failure to qualify for three World Cups in a row left Scotland on the sidelines until West Germany 1974, but this time we weren't there just to make up the numbers.
Big things were expected of a star-studded squad featuring the likes of Billy Bremner, Kenny Dalglish, Jimmy Johnstone, Danny McGrain, Sandy Jardine, Denis Law, Peter Lorimer and Joe Jordan.
And it was no surprise when that elusive first victory on the biggest stage of all finally came, goals from Lorimer and Jordan proving enough to beat Zaire in Dortmund.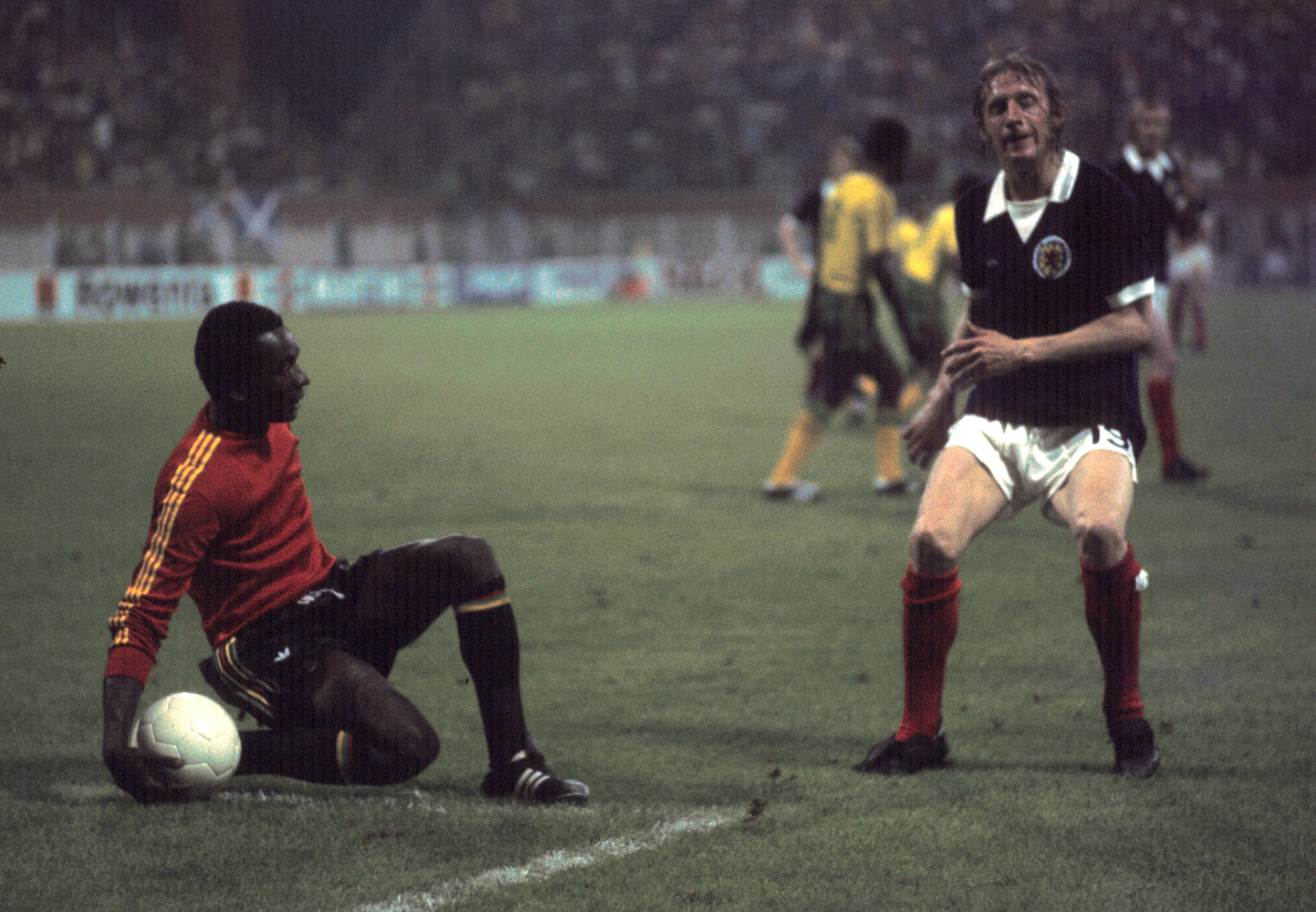 We held Brazil to a goalless draw and also shared the points with Yugoslavia.
They drew 0-0 with each other, meaning Scotland would qualify for the second round if Brazil failed to beat Zaire by three goals.
They beat Zaire by three goals.
Argentina 1978 – Gemmill's wonder goal
The Scots left for Argentina amid a sense of euphoria and hope that we might just come home with the World Cup trophy itself.
Ally's army and all that…
Scotland were drawn against the total football machine that was the Netherlands, who'd reached the previous final and would fall just short again this time round.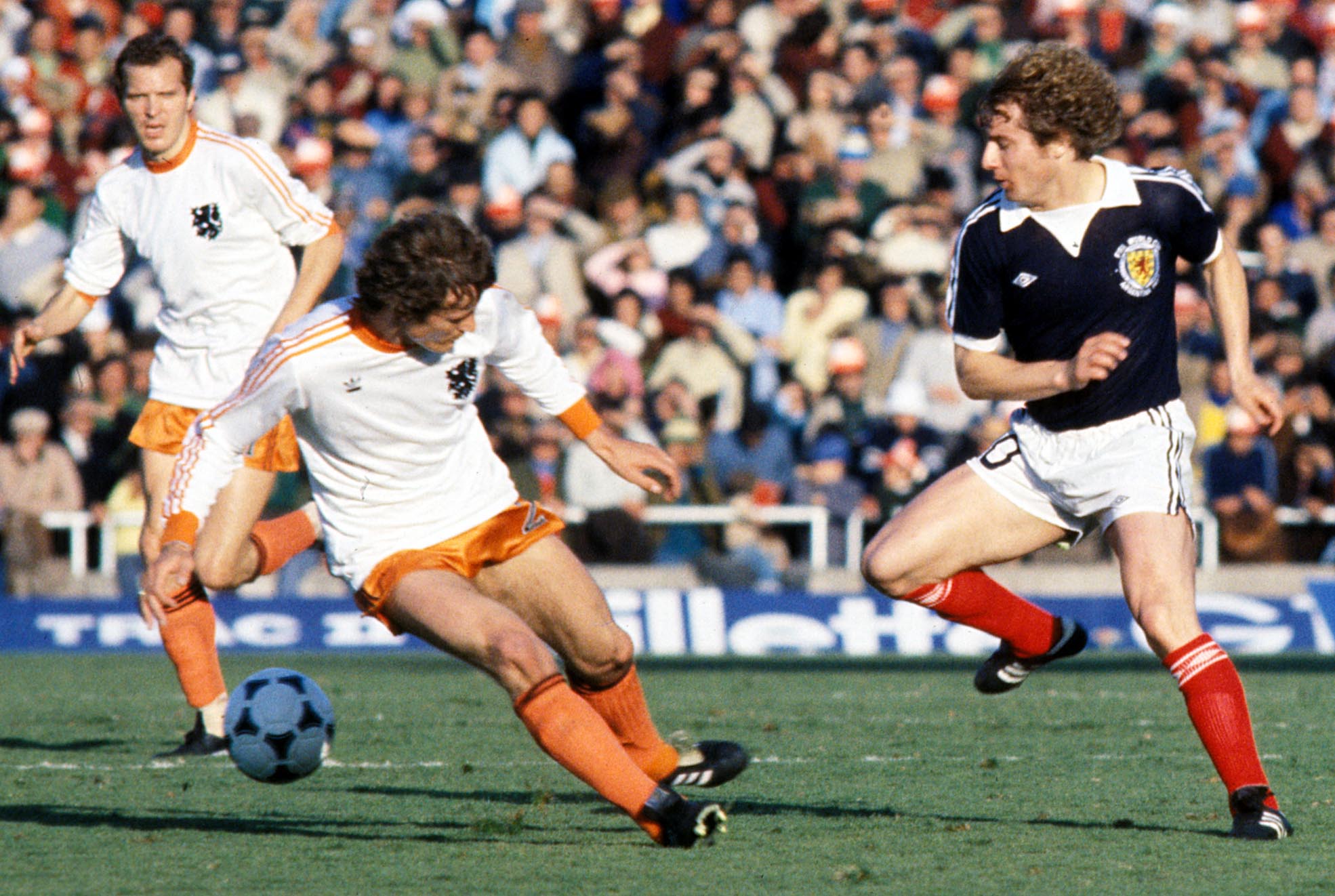 But alongside them were the unknown quantities of Iran and Peru, who would surely prove no match for the Scots…
Underestimate the unknown at your peril, though – Scotland fell 3-1 to the Peruvians and drew 1-1 with Iran.
Now they would have to beat the Dutch by three clear goals to avoid an early flight home.
Against all odds, Scotland produced a sensational display, going 3-1 up when Archie Gemmill scored arguably the greatest goal in the nation's history, swerving past three defenders before dinking the ball beyond the despairing goalkeeper.
Just one Scotland goal was needed.
We didn't get one, the Dutch did, and the dream was dead.
Spain 1982 – New Zealand hammered
Scotland recorded their biggest tournament win by putting five past New Zealand in Malaga.
Kenny Dalglish opened the scoring before a John Wark double put the game beyond the inexperienced Kiwis.
But, in true Scotland style, it wasn't as straightforward as it seemed and New Zealand caused a scare with two quick goals.
John Robertson and Steve Archibald, who signed for Barcelona shortly after the tournament, both found the net to give the Scots a comfortable win – at least on paper.
The Scots faced a tough group featuring the star-studded Brazilians and the much-fancied Soviet Union.
Despite a David Narey opener, infamously described as a "toe-poke" by commentator Jimmy Hill, they suffered a 4-1 loss to Brazil – a margin of defeat that would once again prove decisive.
An almost-comical collision between Alan Hansen and Willie Miller allowed the Soviets to take control of our final game and a 2-2 draw left us staring at an early exit – yup, you guessed it – on goal difference.
Sweden 1992 – Beating the CIS at our first Euros
Scotland were already on their way home when they met the temporarily formed CIS (following the break up of the Soviet Union) at Sweden 92.
A 1-0 defeat to the Netherlands and 2-0 loss to future Scotland manager Berti Vogts' Germany had seen to that.
But the Scots bowed out in style, with Paul McStay, Brian McClair and Gary McAllister putting the CIS to the sword.
Not good enough to reach the final stages, but satisfactory for the Tartan Army who gave them a hero's welcome home.
England 1996 – McCoist's screamer beats Swiss
The story was getting familiar by now – Scotland's hopes of reaching the final stages rested on overturning a goal-difference deficit in their final game against Switzerland.
After drawing 0-0 with the Netherlands and losing 2-0 to England, the Scots needed a five-goal swing over the Dutch.
Ally McCoist's screamer put us in front, while England were offering a helping hand, trouncing the Netherlands 4-0 at Wembley.
With 13 minutes remaining, we were going into the quarter-finals.
But the joy would soon turn to the inevitable heartache for Craig Brown's men as a late Patrick Kluivert goal dumped Scotland out on the dreaded goal difference.
France 1998 – Eyes of the world on Scotland
Scotland qualified for their tenth major tournament at France 98 and were again drawn to play the world champions Brazil, this time in the opening game.
The eyes of the world were, quite literally, on the Scots – even if a few probably tuned in for a glimpse of Ronaldo.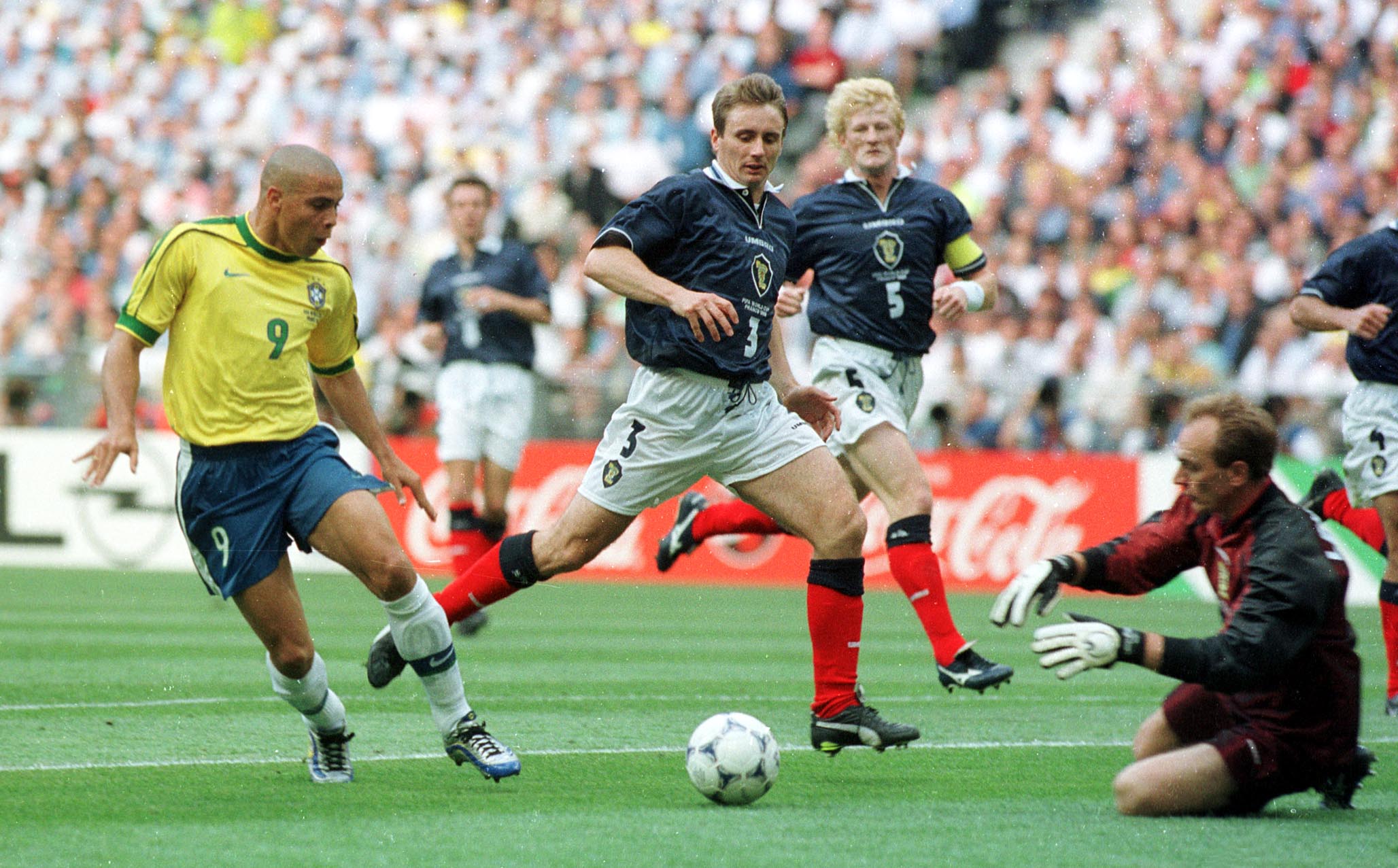 Craig Brown's side held their own despite falling behind in the fifth minute and levelled before half-time through a John Collins penalty.
And it stayed that way until the dying stages, when the Scots were caught out and Tom Boyd chested into his own net.
A 1-1 draw with Norway and a 3-0 capitulation against Morocco put us on an early flight home once again.