Hibs midfielder Scott Allan has recalled the difficult moment he broke down on the phone to his mum after being told he should retire from football due to a heart condition.
Allan, 29, said the moment he received the devastating diagnosis from a consultant in London was something he "would love to forget, but will never forget".
He had travelled south following an early season clash with Aberdeen at Easter Road – when he was substituted after an admittedly poor performance.
Speaking to the British Heart Foundation as part of a series of podcasts, Allan said: "I think two to three weeks into pre-season I definitely didn't feel myself – extreme fatigue and when I was doing certain runs in training I was getting blurred vision, feeling dizzy and faint-like symptoms.
"But I was still kind of getting through it and it wasn't until I realised how much it was impacting on my performance on a match day – just in terms of ten minutes into the game, really short of breath – it must have been about the fifth game (against Aberdeen) that I knew something's not right."
Allan was diagnosed with diabetes aged just three, but football has helped to manage the condition due to the strict diet players need to follow.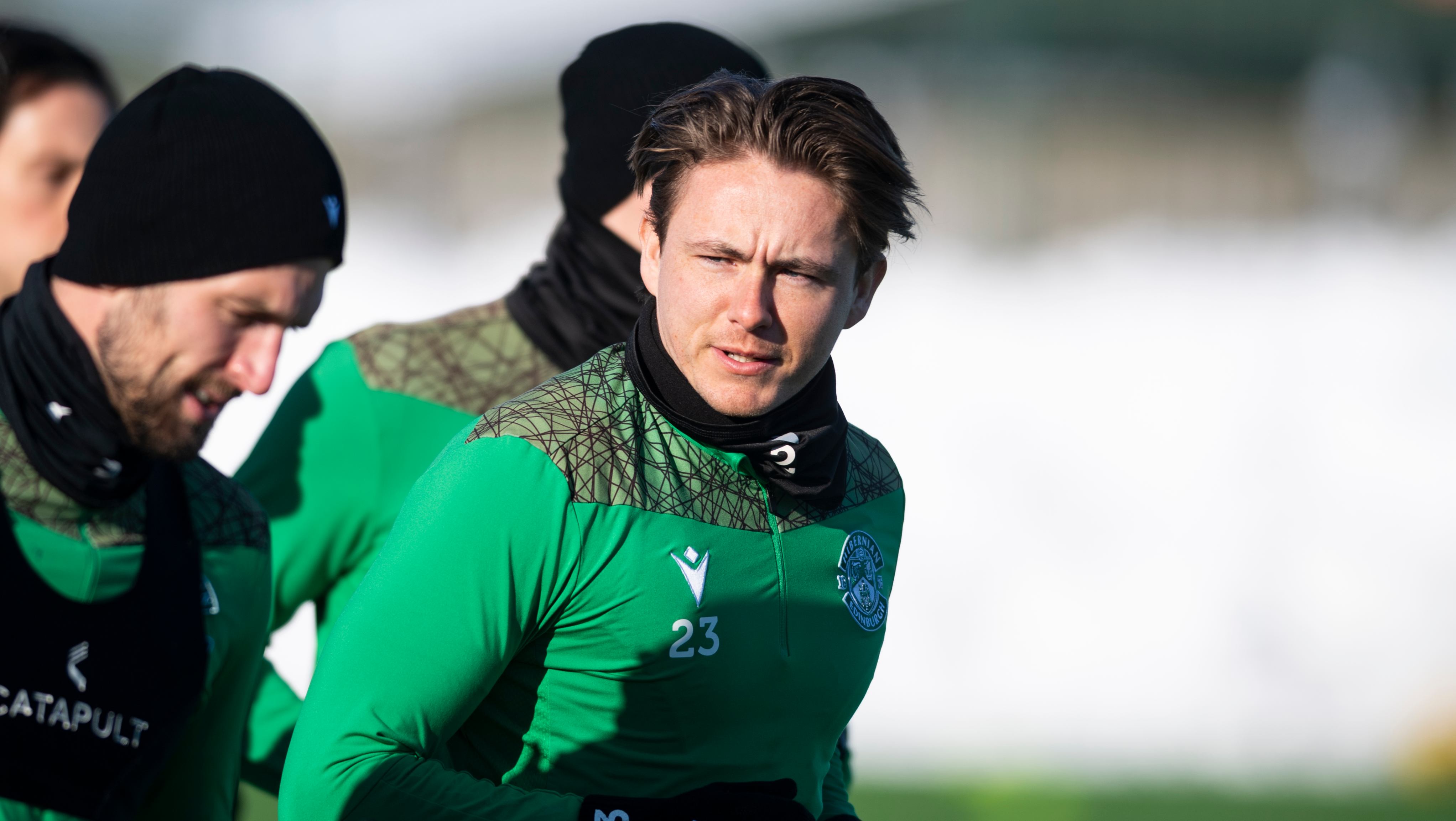 He said many people wrongly assumed his fatigue-like symptoms were related to his diabetes.
Allan said: "The first thing people ask me is 'it must be your diabetes' because hypo (hypoglycaemia) symptoms are very similar to the ones that show with hypertrophic cardiomyopathy, but I think I knew it wasn't the same thing.
"I went to my doctor to get tested and then I played the game against Aberdeen on August 30 and I remember coming in, I was physically weak, I was really poor in terms of performance level, which I know wasn't like me.
"It was after that I said 'I need to get my heart tested again too' and they arranged for me to go to the Hampden clinic. The cardiologist there wasn't particularly happy with it, so they spoke to the Hibernian doctor and he said 'listen, we'll go to London for this'.
"As a football player, you just think everything will be OK. I thought I would just go down (to London), they would tick a box and I would be OK and it will just be something else."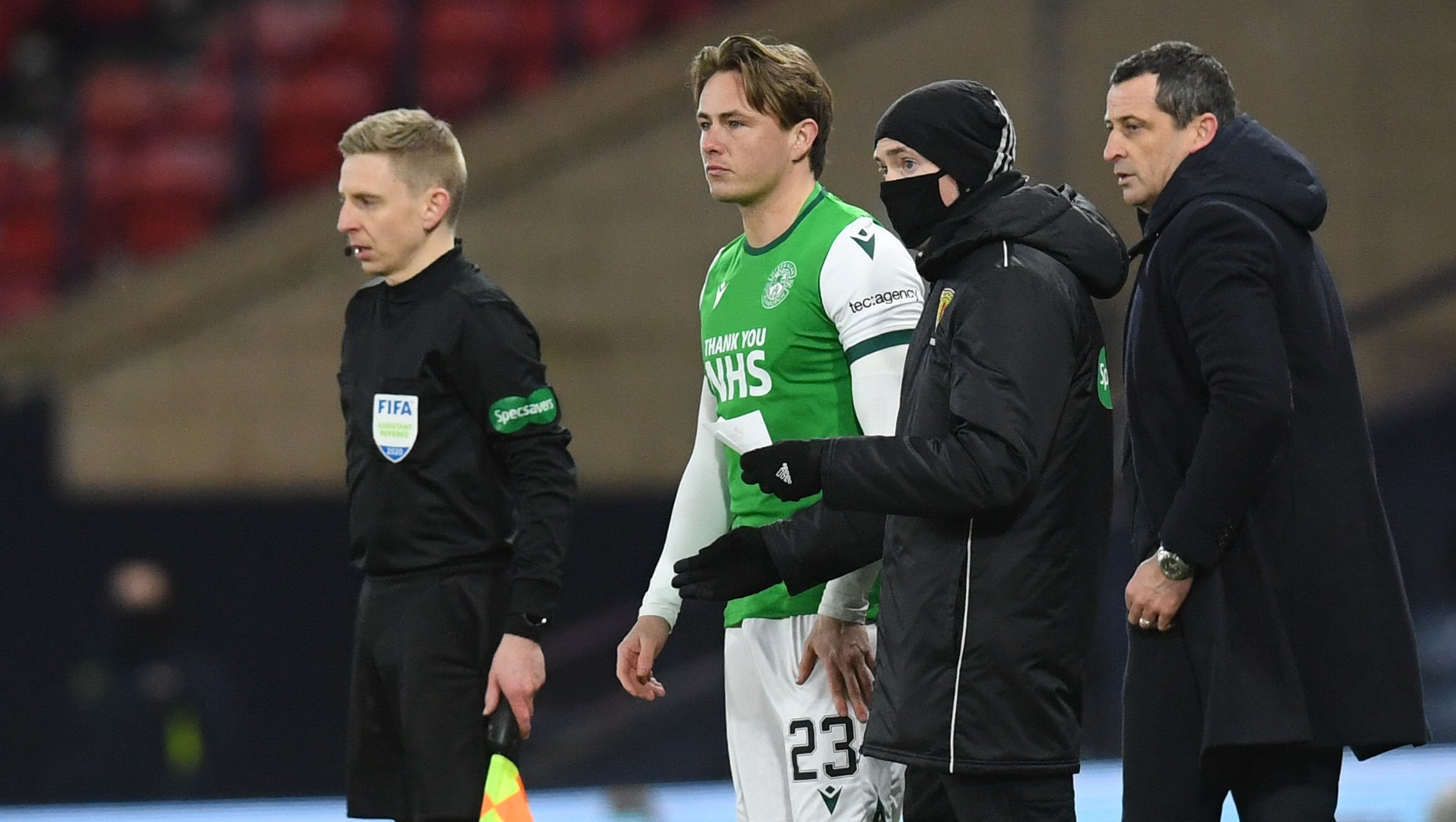 Eriksen horror
Earlier this summer, the world watched in horror and disbelief when Christian Eriksen collapsed on the pitch during Denmark's opening match of Euro 2020.
The live coverage of medics trying to revive Eriksen on the pitch on a sunny June evening was traumatic viewing for thousands of fans in the stands and millions more watching on television around the globe.
Eriksen fortunately stabilised, but cardiomyopathy, a disease that causes the walls of the heart to become too thick, was a contributory factor in the deaths of Motherwell midfielder Phil O'Donnell in 2007 and Cameroon international Marc-Vivien Foe in 2003, both during matches.
Bolton's Fabrice Muamba suffered a cardiac arrest at White Hart Lane in 2012 due to the same condition.
And it was a diagnosis of cardiomyopathy that was to come for Allan on his visit to London.
Phone call to mum
"When I got down to London I did the stress tests under duress on the treadmill… he (the doctor) told me when I came off that he had seen the drop on the scan and I could just tell by his reaction that there was something he wasn't happy about.
"That's when he took me upstairs to his office and went through the diagnosis with me.
"At that stage, I wasn't expecting that – just me and him in the office, I was obviously there on my own – and when someone tells you, when they advise that you should retire… it's one of the moments I would love to forget but I will never forget.
"The first thing I did was phone my mum but I couldn't get the words out and, a proper football man like myself, I broke down and then she broke down.
"And then I hung up the phone and took a couple of minutes to sit there and just absorb what had just been said. It's one of them, when you've given everything to get yourself in position for a career, for it to be that kind of thing, not on your own terms, that for me was such a strange day."
Allan said he didn't feel sorry for himself in the early days after his diagnosis and tried to motivate himself by turning his attention elsewhere.
"Maybe that was my kind of grieving process, thinking if I keep myself busy then after football I'll be fine," he said.
"Going into training on the Monday, I told the boys. When you tell your teammates that and you see them getting upset – you know what it's like in the sports world, everybody's got their pride so seeing your teammates emotional and your manager really emotional was definitely strange, but I had great support from the club."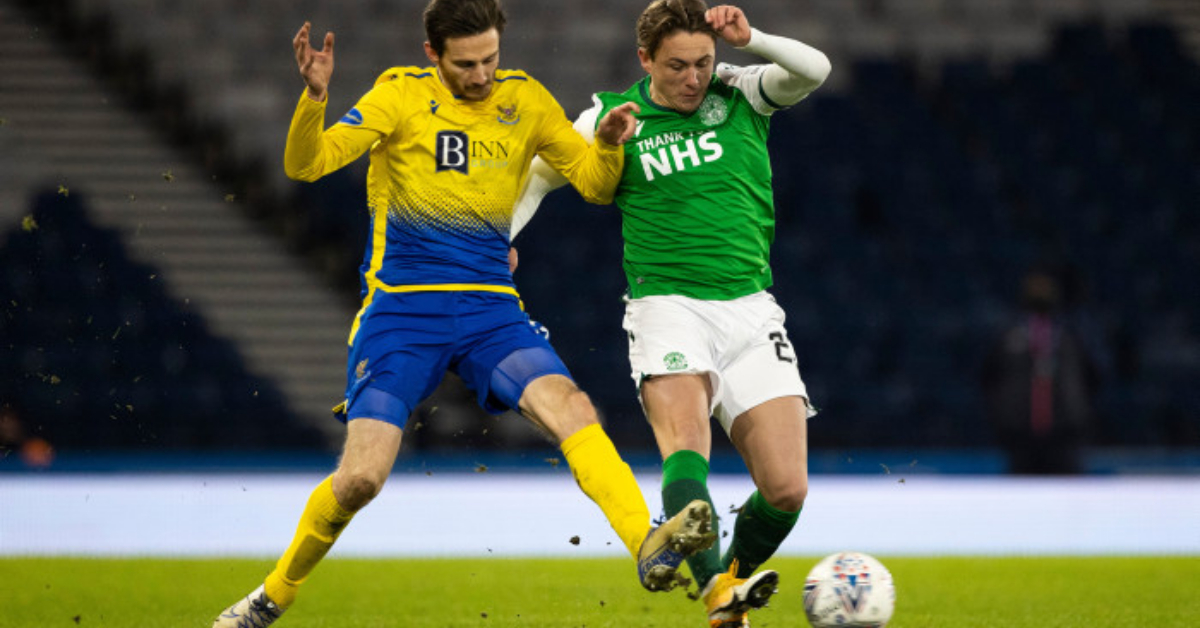 Allan is still playing after receiving a second and third opinion on his condition, before going on loan to Inverness Caledonian Thistle last season.
James Jopling, head of the British Heart Foundation Scotland, said: "We are so grateful to Scott for sharing his experience so honestly and for all he is doing to help us raise awareness of hypertrophic cardiomyopathy – also known as HCM.
"Over the last 60 years, BHF-funded research has played a huge role in identifying the faulty genes causing the condition and we've helped make genetic testing available to families affected across the country.
"Our research is only made possible thanks to the generosity of the public and as we mark our 60th birthday and look ahead to the future, our goals are even more ambitious. We really do need your help now more than ever."
To listen to the full interview with Scott Allan, click here for the podcast – https://www.bhf.org.uk/informationsupport/support/podcasts