Raman Bhardwaj reporting from Germany
Rangers fans are arriving in Germany ahead of the club's Europa League semi-final against RB Leipzig on Thursday.
Giovanni van Bronckhorst's side reached the last four by eliminating Braga 3-2 on aggregate in the previous round.
The club are hoping to reach their first European final in 14 years and they'll be backed by a strong support in the Red Bull Arena in Leipzig.
Stewart McGaughey is making the trip from Easterhouse and can't wait for the game.
"This is my first ever Rangers away game in Europe," he said. "I'm excited. I didn't think we would get this far.
"It'll be a hard game, but I'm optimistic. It's 90 minutes of football so anything can happen."
Rangers have been allocated 2200 seats in the 46,000-capacity arena for the first leg.
Some fans have, however, purchased tickets for other parts of stadium. Among them is Andy, from Tyndrum, who has travelled to his first European game of the season.
He said: "Me and my friend Marshall got tickets for the neutral section online a week ago.
"I have no concerns about being in the neutral section. I'm right above the Rangers section, it's just about the same area. I wouldn't fancy being in the other stands, though."
It's a last-minute trip for Marshall, from Grangemouth. He said: "I got a call from Andy at 3pm yesterday as his mate's passport had expired.
"He didn't realise this until the last minute. Andy said 'do you want a ticket?' and I said 'of course, here we go'. I'm also in the neutral section and have no concerns.
"I've been to all the European games at Ibrox this season, but this is my first ever away match and I'm a wee bit nervous about this one.
"I'd take a 1-0 loss, just like Braga."
Ross and Bennet are in the Glasgow HSV Loyal supporters club, a group of Rangers and Hamburg fans, and will be making the journey on Wednesday.
Bennet, who is German, lives in Hamburg and started following Rangers due to connections between the clubs.
"It will be great to see the famous atmosphere from the Rangers fans in the Red Bull Arena," he said. "My prediction is 2-1… to Rangers, of course.
"I'm pretty sure a few Hamburg fans will be coming to Leipzig to support Rangers. A lot of Germans will be wishing Rangers good luck because RB Leipzig are not very liked in Germany due to the financial support from Red Bull."
Ross, from Glasgow, said: "I've been a Rangers fan as long as I can remember. The tie is massive to me considering the difficulties the club has had to endure over the last ten years and being there through it all.
"If Rangers get to another European final, it would be one of – if not the greatest – success stories in world football.
"I think Rangers will win 2-1, but I'll be happy with a draw to take to Ibrox."
Thomas Riley, from Ayr, had a ticket, but a last-minute change of plan at work means he can no longer travel.
He said: "I had a ticket, but I had call from my work on Sunday to say I need to go to Baku for business.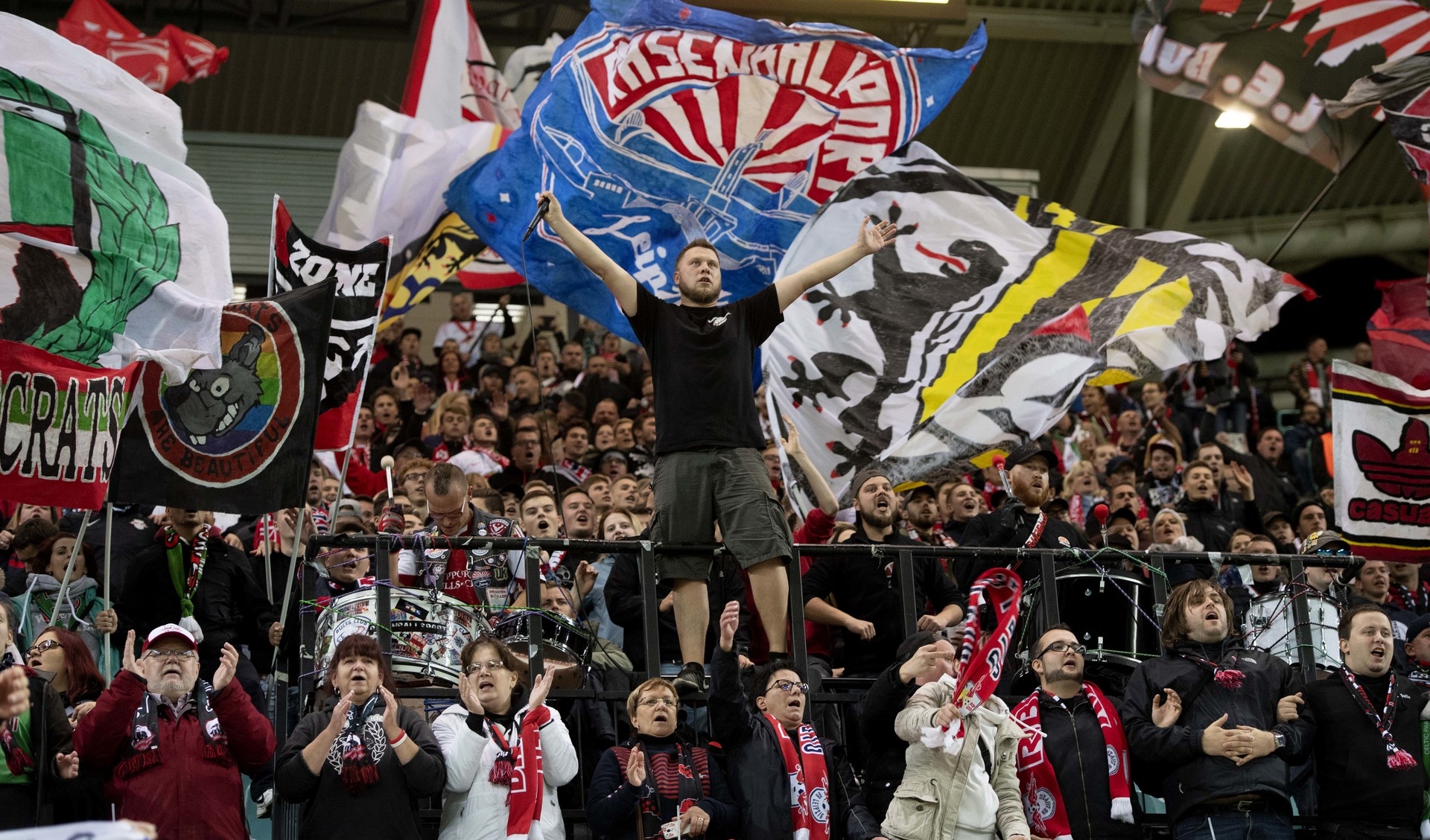 "Two days ago I'm going to Germany, but now I'm en route to Azerbaijan and can't go to the game. I am gutted.
"I work in the oil Industry, so I travel a lot. It [having to give my ticket away] happens to me quite a lot. I've had to give my ticket away for half the away games this season. My pal Andrew is one lucky guy, as I've given him my ticket.
"Hopefully Andrew brings us luck and Rangers get to the final and I can go to that."
Can Rangers win?
As for Rangers' chances in the first leg, Thomas said: "We've done very well in the Europa League. We've been tactically brilliant, which begs the question why we can't do it in the league.
"I think sometimes when we come up against a team in the league we should beat, it's in the players' heads they can beat them. I think that affects the players' intensity. So, at times, the players drop levels.
"I worry about Leipzig. I think our chances in the semi-final are 50/50. Even if we lose the first leg 1-0, I think we are fine. But I hope we can get a draw in Germany."
This is the first competitive match between the two clubs, although they did face each other in a friendly in 2017.
The Rangers squad travel to Germany on Wednesday.
STV News is now on WhatsApp
Get all the latest news from around the country
Follow STV News
Follow STV News on WhatsApp
Scan the QR code on your mobile device for all the latest news from around the country