Just over a year ago, Michael Beale walked out of Ibrox for pastures new.
He followed Steven Gerrard south after the former England midfielder announced he was leaving Glasgow to become manager of Premier League Aston Villa.
But now Govan beckons once again, with Beale named as Giovanni van Bronckhorst's successor as Rangers' new manager.
He knows the corridors of power at Ibrox well, having served as assistant head coach under Gerrard for three years with the light blues.
Gerrard brought Beale, a former academy coach at Liverpool, with him to Scotland in 2018 and their tenure culminated in Rangers winning their 55th Scottish top-flight title, ending Celtic's dream of winning ten-in-a-row in the process.
There was also some success in the Europa League to enjoy, with Rangers twice reaching the last 16 of the Europe League. Domestic cups, however, proved elusive.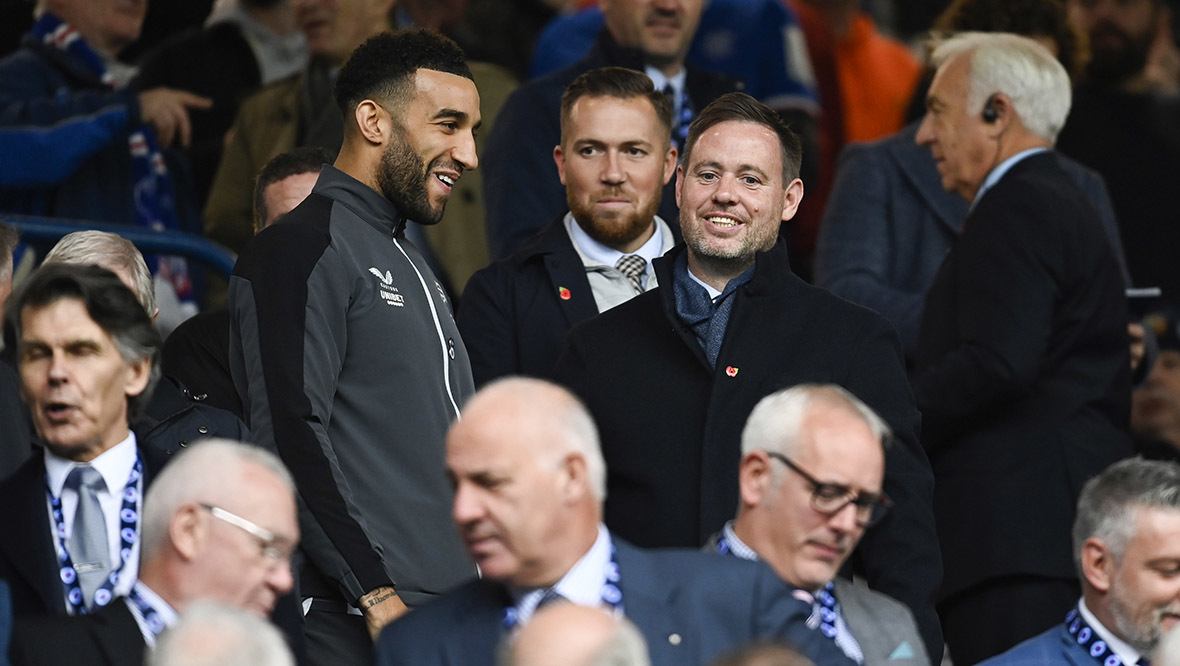 Aston Villa departure
Three years after arriving, Gerrard announced he was leaving Ibrox to take up the vacant manager's position at Premier League Aston Villa.
Rangers were four points clear of Celtic at the time of his departure, which also saw Beale and former Scotland midfielder Gary McAllister swapping Ibrox for Villa Park as part of Gerrard's backroom staff.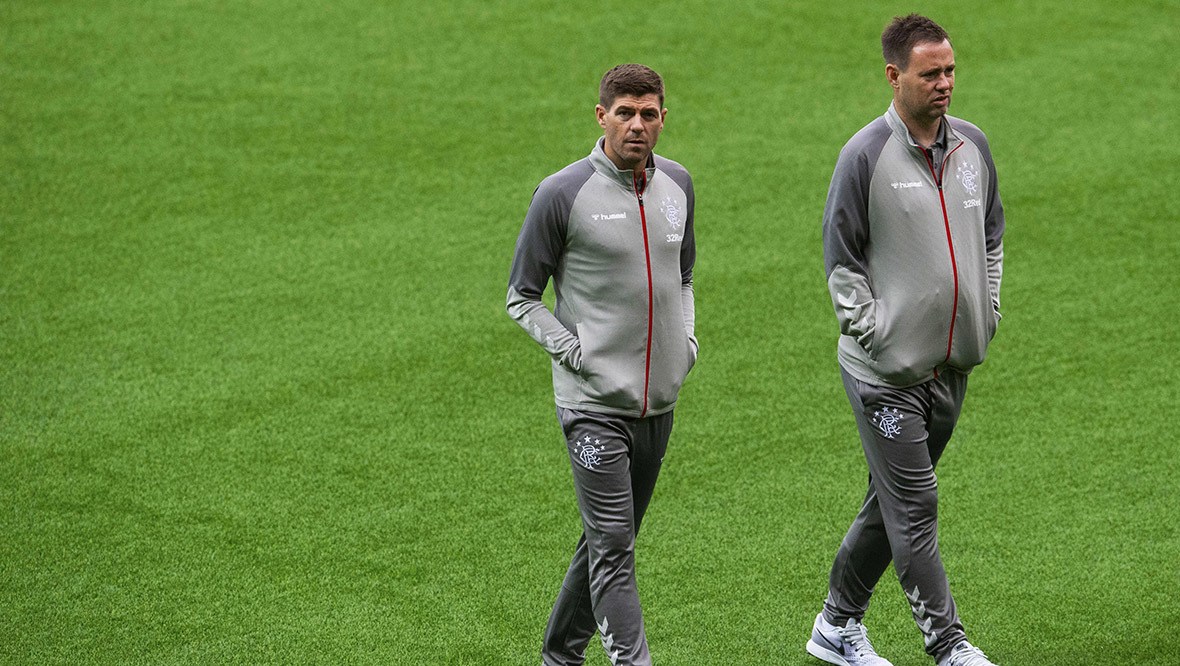 Villa finished the 2021-22 season in 14th position in the table, achieving their primary objective when Gerrard and his backroom team arrived – namely avoiding relegation.
Off the pitch, Beale had a scare when his wife and children were involved in an accident on the M1.
He left Aston Villa's party, who were travelling to a match at Leicester, to check on his family before returning to the dugout for the 0-0 draw.
Going it alone in London
After years of serving as Gerrard's assistant, Beale made the step up to management when he was named the new head coach at Queen's Park Rangers on June 1.
The role was left vacant following the departure of Mark Warburton, another former Ibrox boss.
Beale told the QPR website: "I've been looking for the right opportunity and I think I have that now – the right club, the right people, the right ambition and the right support.
"I'm a London boy and know everything this club stands for. This is a wonderful opportunity for me and a really good time for the club as well."
Beale's QPR side made an impressive start to the season and were top of the Championship in late October.
Loyalty to QPR keeps Wolves at bay
Envious glances were being cast at the man at the helm at Loftus Road, with Premier League Wolves making a move for Beale to replace their outgoing manager, Bruno Lage.
The 42-year-old Englishman opted against holding discussions with Wolves, saying he still had work to do at QPR.
"Wolves is a fantastic football club and it was a real privilege to be asked to speak to them, but I didn't think it was the right moment because I entered into an agreement here," Beale said in an interview with QPR club media.
"Integrity and loyalty are big things for me, and if they are the values you live by you have to be strong.
"I have been all-in here and I have asked other people to be all-in so I can't be the first person to run away from the ship.
QPR's strong start has turned sour in recent weeks with the Londoners hitting a torrid run of form in recent times, taking just one point from their last five games.
Stint in Brazil
Beale moved well and truly away from his comfort zone when he moved to Brazil to coach futsal to youngsters.
He told Liverpool in December 2016 that he was leaving his role as the club's under-23 coach to become Sao Paulo's assistant manager.
Beale already had a sterling reputation as a coach, having curtailed his playing career at the age of just 21 after several unsuccessful stints overseas following his release from Charlton Athletic.
He got his big break at Chelsea, coaching six, seven and eight-year-olds, before accepting a role at Liverpool's academy – first coaching the under-16s and then progressing to the under-23s.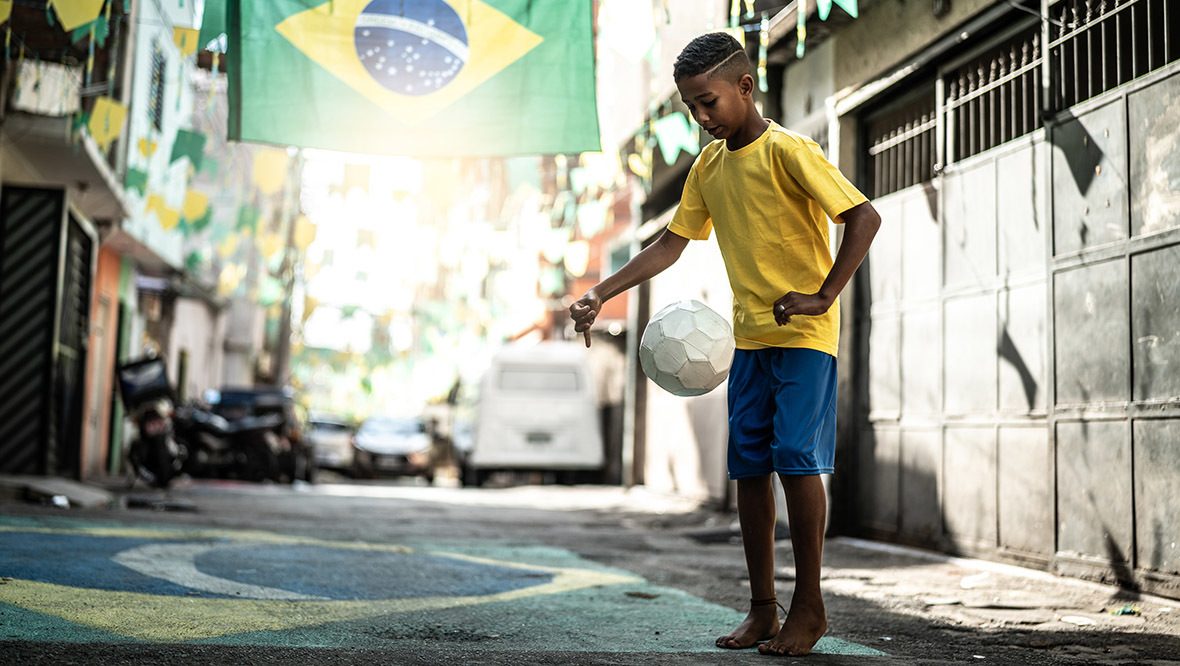 His coaching career was well and truly on track but the lure of a life in Latin America proved too good to turn down.
"Football in England is unique. It's only played that way in England," he told Sky Sports.
"In other leagues in the world the game is different. For my own discovery, I wanted to learn how South Americans see the game, why they're so composed and what it is about their techniques that make them successful.
"I also wanted to live in a different culture, to pick up a second language and prepare myself for the next challenge. Plus, I think it's very difficult for a young English coach to get a manager's job."
Beale quit his role at Sao Paulo just seven months after moving to the land of caipirinhas, saying he did so with no regrets.
In a podcast, Beale explained his reasons for leaving Sao Paulo when they were struggling in 17th place in the Brazilian Serie A table.
He said: I had just entered the seventh month of my time here and the project had changed a bit in terms of what I agreed to when I left Liverpool.
"It was a very exciting project and something I really believed in. Over time and for different reasons it changed a bit. It was maybe going in a direction that I maybe didn't 100% believe in.
"It's an unbelievable club in terms, but ultimately you have to believe in the project and my energy and my focus towards it was waning."
Support for the Rangers job
Former Ibrox striker Kenny Miller believes Beale is the standout option to succeed van Bronckhorst.
He told Sky Sports: "I think he fits, he knows the club, he knows the players.
"There would be no surprises with him walking back into the building in terms of the demands and the expectations of the football club and he's started off his own journey as a manager pretty well as well so I think he'd be right at the top of the list."
Meanwhile, Livingston manager David Martindale said Beale would be "a great fit" for the Rangers vacancy.
"I'm a big advocate for British managers. I think someone with a knowledge of British football (is preferable)," he said.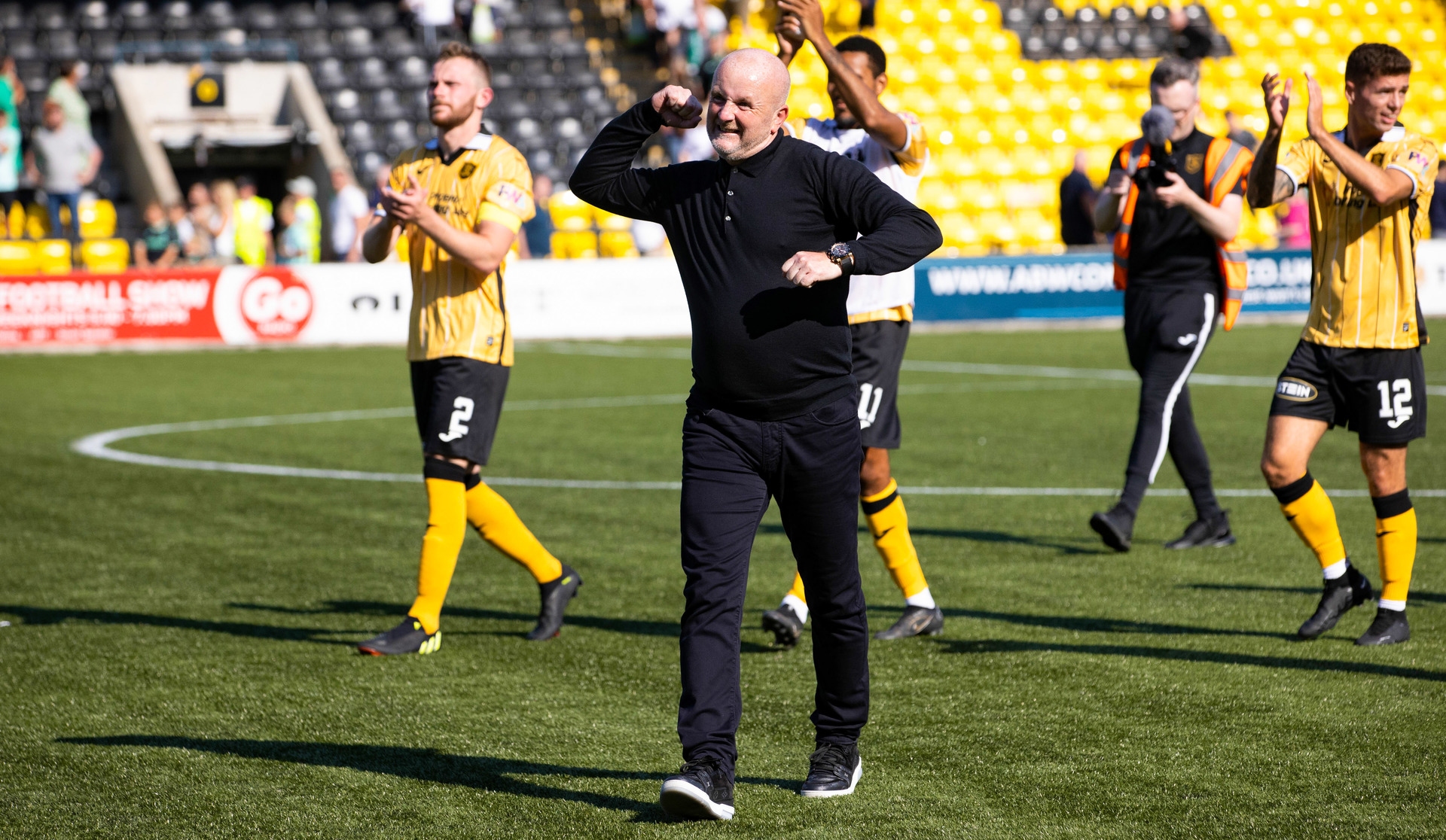 "Sometimes I think you can bring a foreign coach in and it can be difficult. There's a lot of talent in the UK market, though I am slightly biased being a Scottish manager.
"Would I like to see Michael get the job over a foreign manager? Yes, I would, but that's just my personal preference. I think there's a lot of talent in Scotland."