Kevin Gallacher graced three major tournaments during his Scotland career has has a simple message for the squad of 2020.
The striker, who scored nine goals in 51 caps for his country between 1988 and 2001, said Steve Clarke's team cannot leave the field in Belgrade with any regrets.
Scotland face Serbia on Thursday night, with the winner taking a place at the European Championships next summer.
Gallacher said: "Don't leave anything in the dressing room. Leave it all out there on the pitch, give it your best shot and don't have any regrets."
Recalling the feeling of going to a major tournament, the former Dundee United and Blackburn Rovers star said: "It gives you the 'wow factor'. I remember being called up for Euro 92 and I was going to be on standby but it didn't matter to me because I was just going to be part of the squad and playing against players who you have idolised.
"Just mixing with these guys brought a little bit more to your game.
"Then, as I progressed further into the national set-up I got taken along to the 1996 Euros.
"Then, of course, my swansong, the biggest competition in the world – the [1998] World Cup.
"We always did it the hard way but we got there."
1992 European Championships in Sweden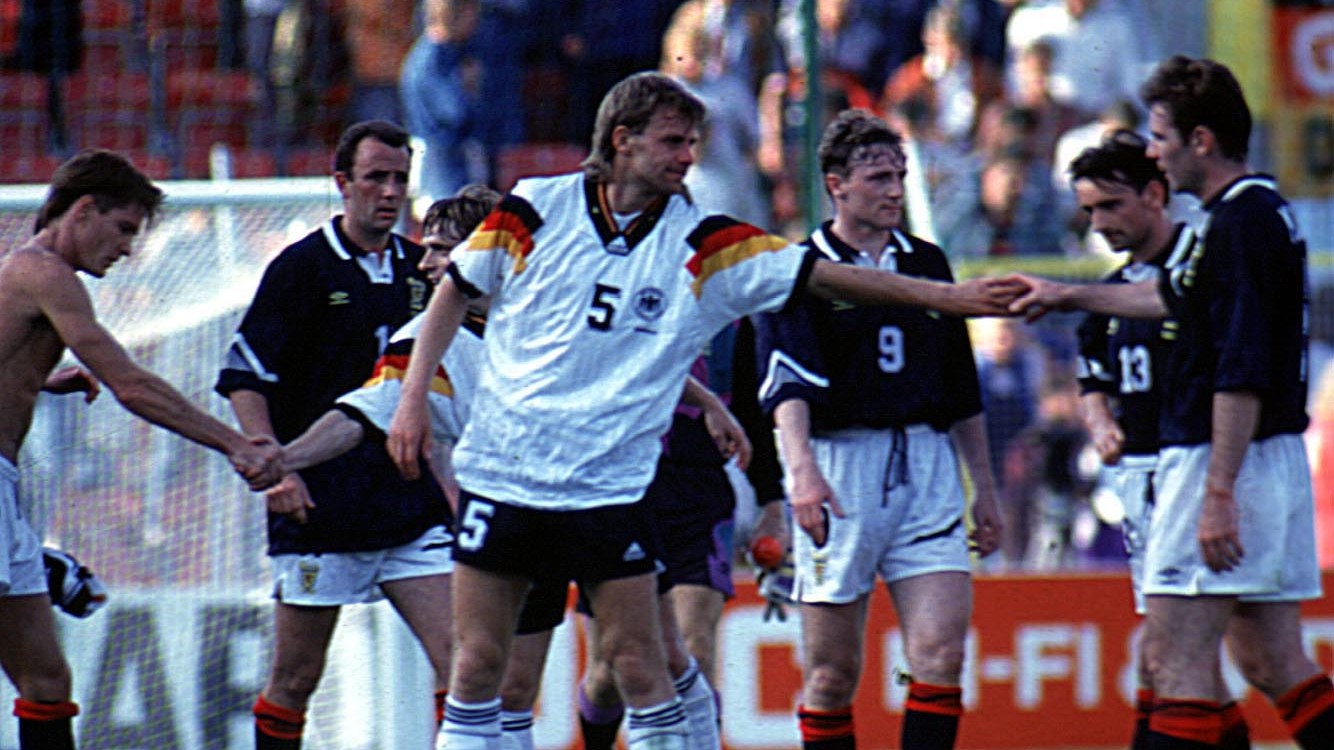 "I think the words I got before coming on were 'get on Koeman's shoulder and try and get in behind him' because he was massive for Holland in that game.
"As soon as I got on they got up the park and Bergkamp scored and I just thought 'oh my goodness – is it me that's going to get the stick, is the manager going to get stick for the substitution?'.
"But you can't let that bother you at the time. I knew the job I was there to do but it got bigger that few minutes later!"
1996 European Championships in England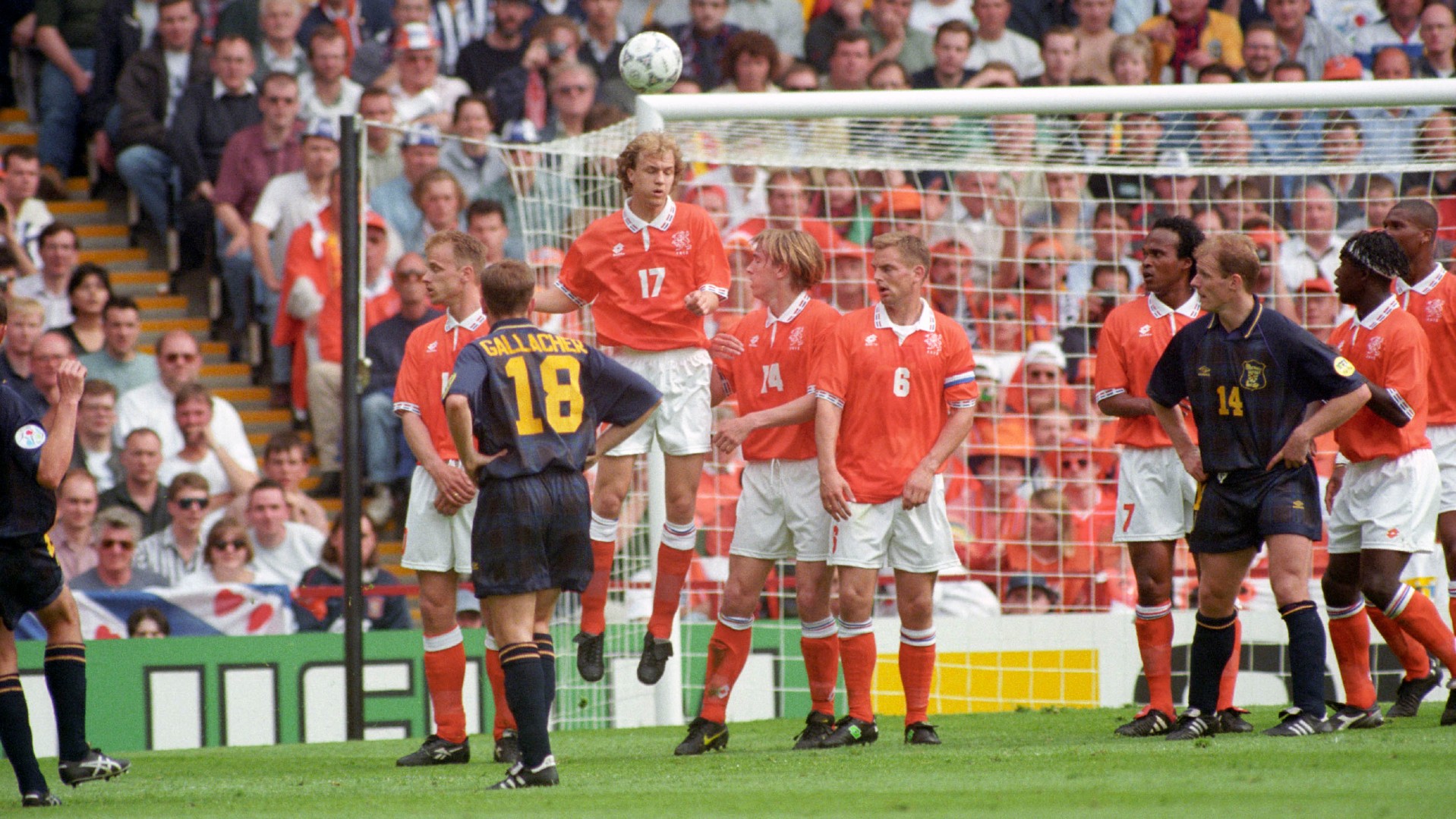 "To get there I had come back from a broken leg and in 1995 I ruptured my hamstring, so just to get in that squad basically gave me a massive boost.
"The 0-0 draw was a great start but going into the Switzerland game we knew what we had to do. When McCoist hit that goal we were off the bench and couldn't believe it.
"Then you get the information coming through. I'll never forget Craig Brown shouting 'sit back, England have scored four, we're alright' and then two seconds later he was like 'we need to get forward because Holland have scored! We need another goal!'.
"We didn't know whether to laugh or cry, be happy or sad. It was just one of those occasions where you are right on the wire thinking we were going to qualify … and then England let us down!"
1998 World Cup in France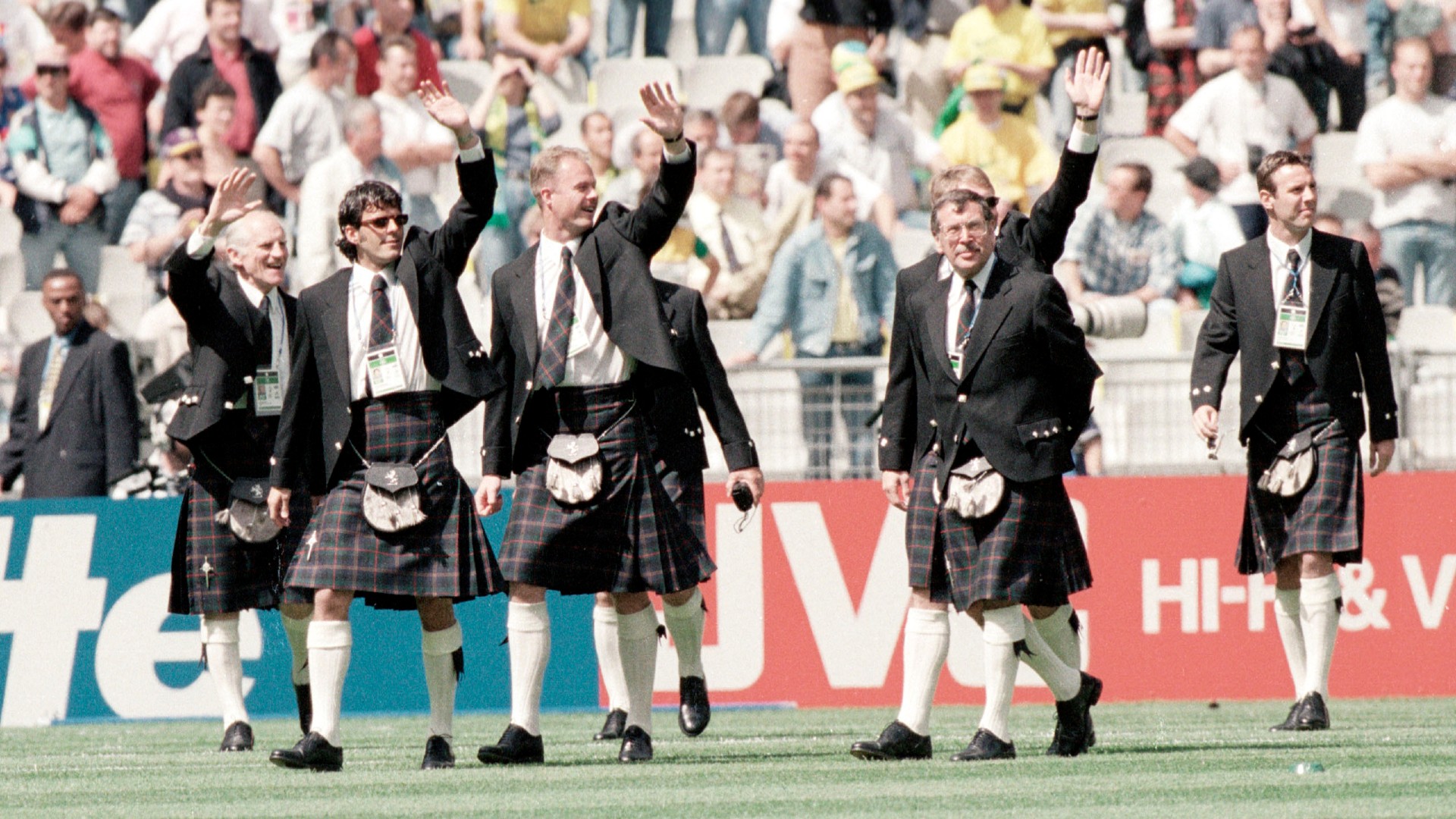 "Going to the games was something special. We spoke before it about wearing the kilts – I can't remember whose idea it was but Craig Brown came to us and asked us to vote for who wants to wear a kilt to the World Cup.
"I'd say that 99.9% of us said 'yes' to the kilts and only one who didn't want to was the manager!
"The idea was to walk out at Saint Denis and show the world the kilts and, wow. I think people thought that we were the band who would play the national anthem.
"I don't think any team had ever done it before so to be ones that went out in the full regalia was momentous."
Scotland haven't qualified since…
"In 1998 a few of us were in our mid-30s and we took a bit of stick for being over the hill and a 'Dad's Army' and that fired us up to show them we could do it.
"But we needed a middle base of players in their 20s with experience and we didn't have enough of them.
"Unfortunately it goes on to 2000 and we don't qualify then it is the end of the 30-odds and we get the bomb – we don't even retire, we just get bulleted.
"Then Berti Vogts went on and bowed to the pressure of bringing the young players in who weren't ready and that's when everything started to go pear shaped.
"It has slowly snowballed and that's what we have carried but I still believe that we had enough talent there – we have had great talent that has never graced a major competition and that is a sad thing.
"Now we hope that the next generation can get there and experience what we experienced because it is massive, it is great for your country and for you as a footballer."