Research suggests that professional football players face a higher risk of dementia due to the impact of heading. Defenders, in particular, are five times more likely than an average person to be diagnosed with dementia.
Glasgow University conducted a study last year based on the health records of around 8000 former professionals.
The study found goalkeepers were as likely as the rest of the population to suffer from a neurodegenerative disease, whereas outfield players were almost four times more likely.
Heading was debated on STV current affairs show Scotland Tonight by coach and former player Jim Duffy, and Mike Edwards, former broadcaster and dementia campaigner.
'Heading is exciting'
Ex-Hibs and Morton manager Duffy said he could "absolutely not" imagine the game without headers. "If you take heading away from football, the game is not the same game," he said. "You're then playing five-a-side."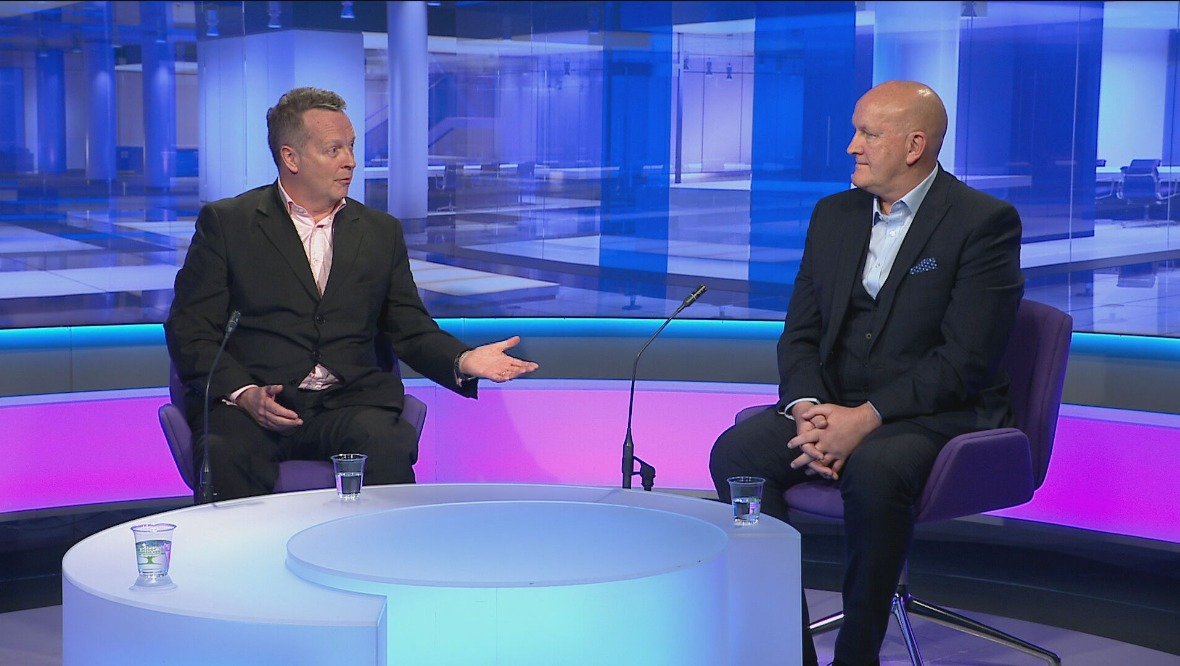 Campaigners are concerned over the number of headers taking place in training, but Duffy says clubs are working to cut back.
"Sadly, in a certain era, there was a lot of heading of the ball, and a lot of heading in training," he said. "But now you don't do tens or hundreds or thousands of headers.
"In fact, there are many, many sessions from all levels, boys and girls, that don't do heading at all. It is not a part of daily training now.
"The game is changing, has changed, and will continue to change, and heading will become less, but it is still an important and exciting part of football."
'Football, not headball'
Mr Edwards, however, believes headers must be eliminated from the sport to protect players' brains.
"Heading the ball needs to be banned from football," he said. "Too many players will go on to receive a diagnosis of dementia, unless the governing body FIFA changes the rules at all levels so that heading the ball is no longer part of the sport.
"We're talking about changing the rules to make people understand that, just as they don't handle the ball, they don't head the ball either."
What are the rules?
In 2020, the Scottish Football Association (SFA) issued guidance recommending no heading practice for primary-age children.
The number of headers allowed then increases gradually as players get older, but there are no limits on adult football.
Last week, though, the SFA said it would survey clubs across the Scottish Professional Football League to gather data on the amount of heading taking place on training grounds.
Professional clubs in England were last year told by the Football Association to limit players to ten "higher-force headers" a week in training.