It's one of the biggest games in Rangers' history – and the Ibrox faithful are pulling out all the stops to make sure they're in Seville for the Europa League final.
Giovanni van Bronckhorst's side take on Eintracht Frankfurt in the searing Spanish sun on Wednesday night, with tens of thousands of Gers fans travelling to the glamour tie.
Rangers have been allocated around 9,500 tickets for the match at at the Ramón Sánchez-Pizjuán Stadium, which holds 43,000 spectators.
UEFA has "strongly advised" Rangers fans without tickets not to travel but their plea looks set to fall on deaf ears.
Fans are planning epic cross-country journeys, securing all manner of accommodation and cancelling milestone life events – all in the hope of being able to say 'I was there' when Rangers celebrate European glory for the first time since winning the 1972 European Cup Winners' Cup.
Here are just some of the dedicated fans who are making major sacrifices to reach Seville.
Chloe Renwick – Cancelled her honeymoon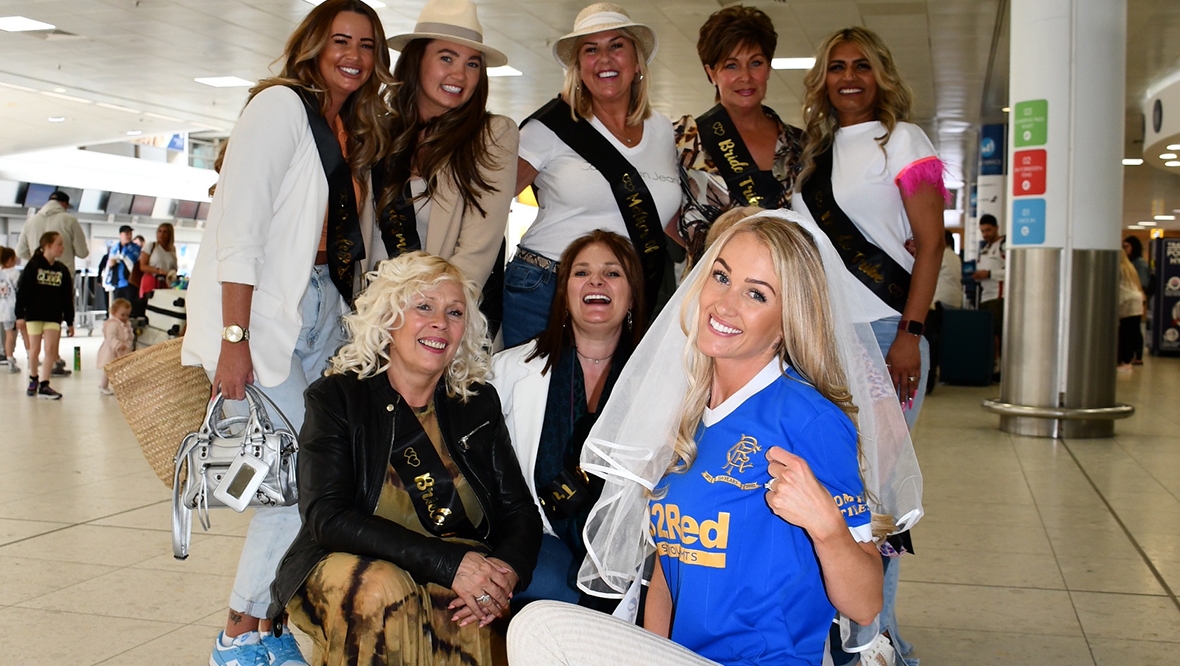 Chloe Renwick tore up her honeymoon plans after Rangers reached the final.
After her hen party this weekend, the 32-year-old dog groomer from Newton Mearns will wave goodbye to her friends and travel to meet up with her fiancé, Chris McCaig, in Andalusia.
As she prepared to board Ryanair flight FR2609 to Malaga on Thursday, Chloe admitted: "I guess you could say I'm a diehard.
"The first dance at my wedding will be to 'Simply the Best' and we have the song title engraved on our wedding rings.
"If we win next week, it will be the best wedding present ever."
Chloe will wed 30-year-old Chris, who owns his own chemical company, at the Dalmeny Park Hotel in Barrhead, East Renfrewshire, in three weeks.
But Chloe says they don't have the cash for a honeymoon because the Seville trip is so expensive.
She added: "We are meeting my dad, John, in Seville. I don't think we have tickets but I just want to soak up the atmosphere.
"I love Rangers. They are my favourite thing in the world. I can't say what I'll be like if we win."
John Thomson – Travelling with Frankfurt fans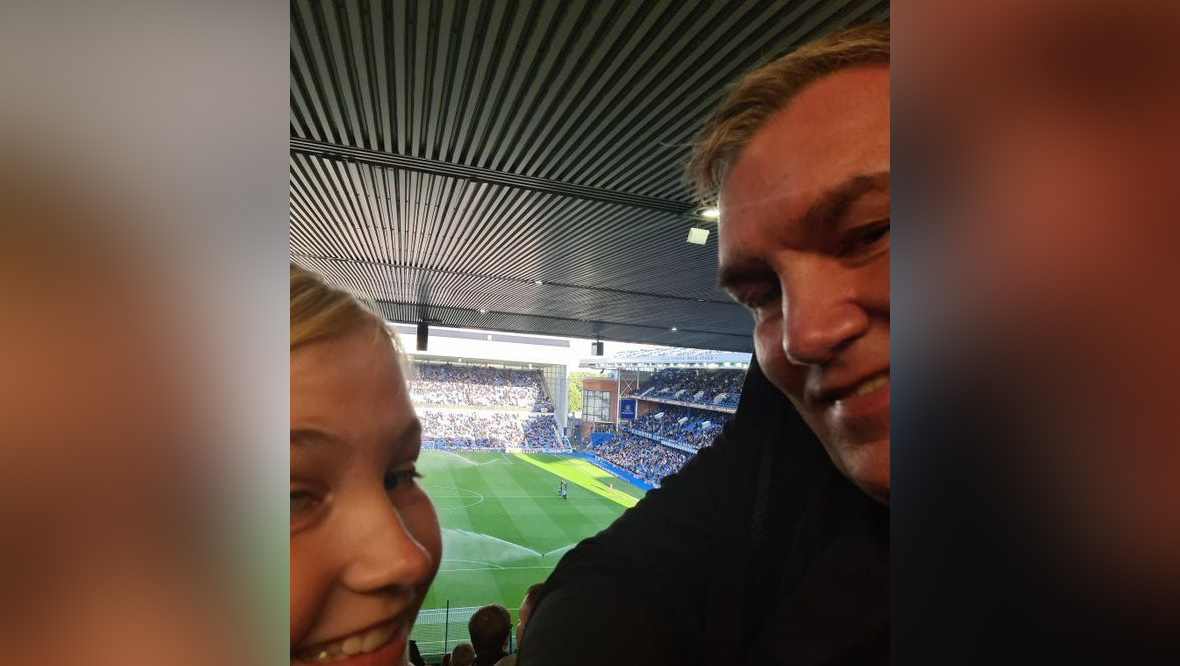 John Thomson is looking forward to an epic coach trip from Dusseldorf to Seville with his 11-year-old daughter.
The only problem is all the other passengers will be Eintracht Frankfurt supporters.
John, from Grangemouth, has been living in Germany for around 12 years and used to play rugby against Frankfurt.
"I was texting my Frankfurt friends back and forth as both teams got closer to the final," he said. "They were delighted Rangers put out (fellow Bundesliga sides) Borussia Dortmund and RB Leipzig.
"For the final, they said they had booked a bus and asked if my daughter and I wanted to travel along. Everybody knows we are Scottish and supporting Rangers but it won't be a problem, there will be no animosity.
"We'll be wearing our Rangers strips and my daughter has compiled a playlist on Spotify featuring Scottish music such as The Proclaimers."
The coach departs Germany at around 9.30am on Sunday morning and will make its way through Belgium, Luxembourg, France and Andorra before travelling south through Spain and reaching Seville almost 24 hours later.
John and his daughter won't be making the return journey as they'll be Glasgow-bound for the Scottish Cup final against Hearts on Saturday.
"Perhaps that's for the best," he said.
Lewis Grierson – Sharing a campervan in 33C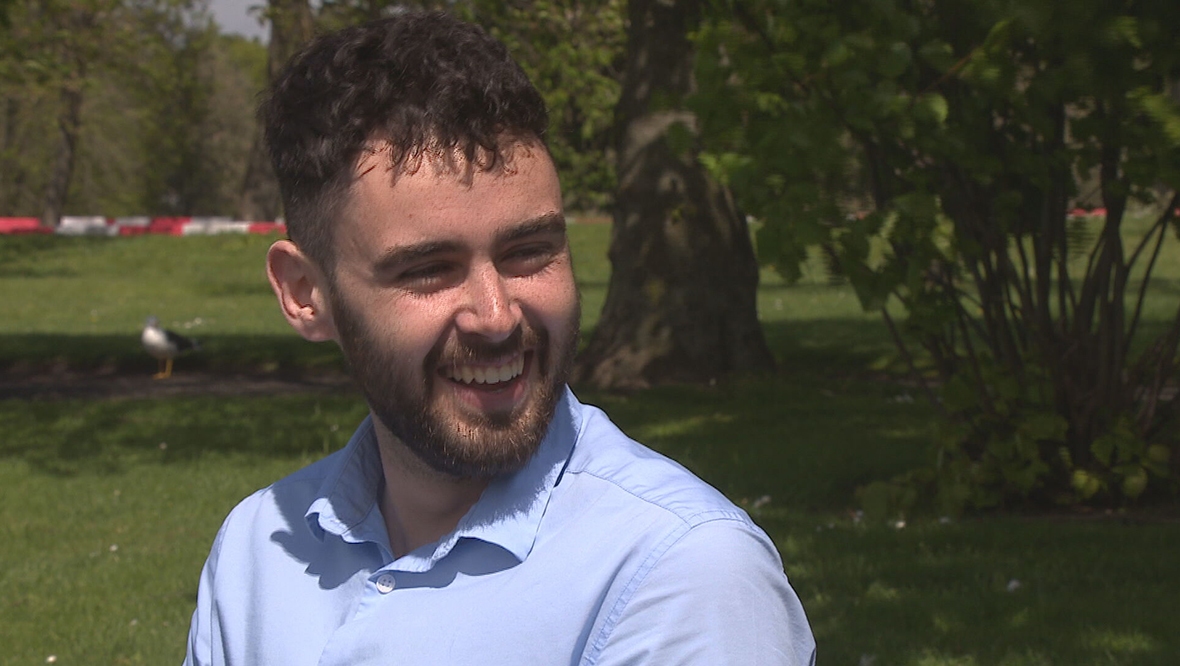 When Lewis Grierson finishes work on Monday he'll begin his odyssey to Seville.
His biggest concern, however, is sharing a motorhome with five other guys in sweltering heat.
"There's going to be five of us at the moment – it's a six-man motorhome, so it will be tight as we're all quite big boys," he told STV News.
"The weather concerns me a little bit – it's meant to be 33C, so sleeping in a motorhome with five or six guys sounds interesting."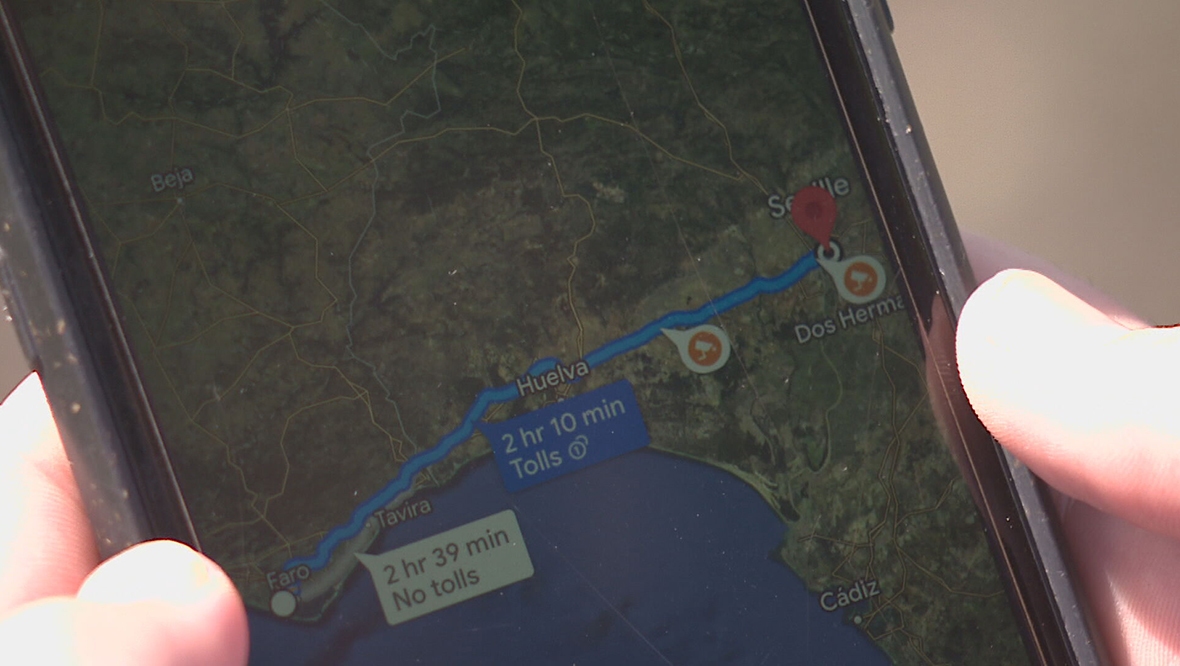 Lewis' route to Spain involves driving from Scotland to Stansted airport with several friends for a flight to Faro in Portugal. Another friend will pick them up in a motorhome and drive them all to Seville.
He said: "The motorhome will probably be our accommodation as well. If we lift the trophy it doesn't matter where I sleep.
"We did celebrate a little bit after the semi-final and then I had to get the OK from work of course – once I got that, it was all systems go."
Robert Mathieson – Flying all the way from Australia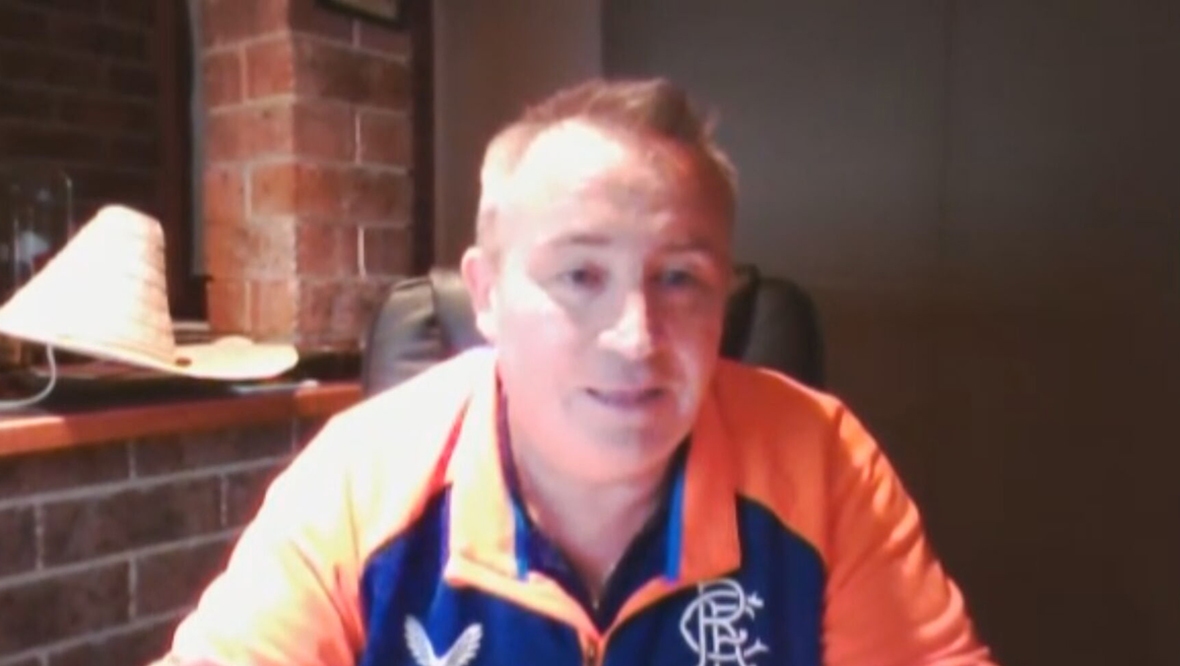 A hearty contingent of Rangers are travelling all the way to Seville from the other side of the world.
Among them is Robert Mathieson, who is more than happy to make the 25-hour journey.
"I'm flying from Melbourne into Doha on Qatar Airways, then Doha to Madrid, and from there I've got to make my way down to Seville," he said.
"I walked into my local pub (after Rangers beat RB Leipzig) and I had the sombrero and Rangers top on. My mate was there, and the next minute he's gone 'I'm coming with you, we're both going to go'. He's booked up, he's on the same flight as me, it's just been crazy.
"I was umming and ahing for about ten seconds and then I went 'no, I've got to go, I've got to make it there'. I know trying to get a ticket is going to be near impossible but just to be there will be so special, with all the fellow Rangers fans it's going to be amazing."
Robert says that Rangers fans are travelling to the match from all over Australia including Sydney, Brisbane, Perth and Adelaide
"If we do manage to do it, to be there would be just unbelievable," he said.