Scotland's only professional basketball franchise has unveiled images of how its new multi-million-pound stadium will look.
The Caledonia Gladiators have released a range of CGIs of the arena, which is based at PlaySport Scotland leisure complex in East Kilbride.
The images of the 1,600-seater temporary arena include artist's impressions of the club's new court, and Saltire-branded stands.
The CGIs also offer a glimpse of the new fan zone, which has seated eating areas for supporters and big screen TVs showing the courtside action.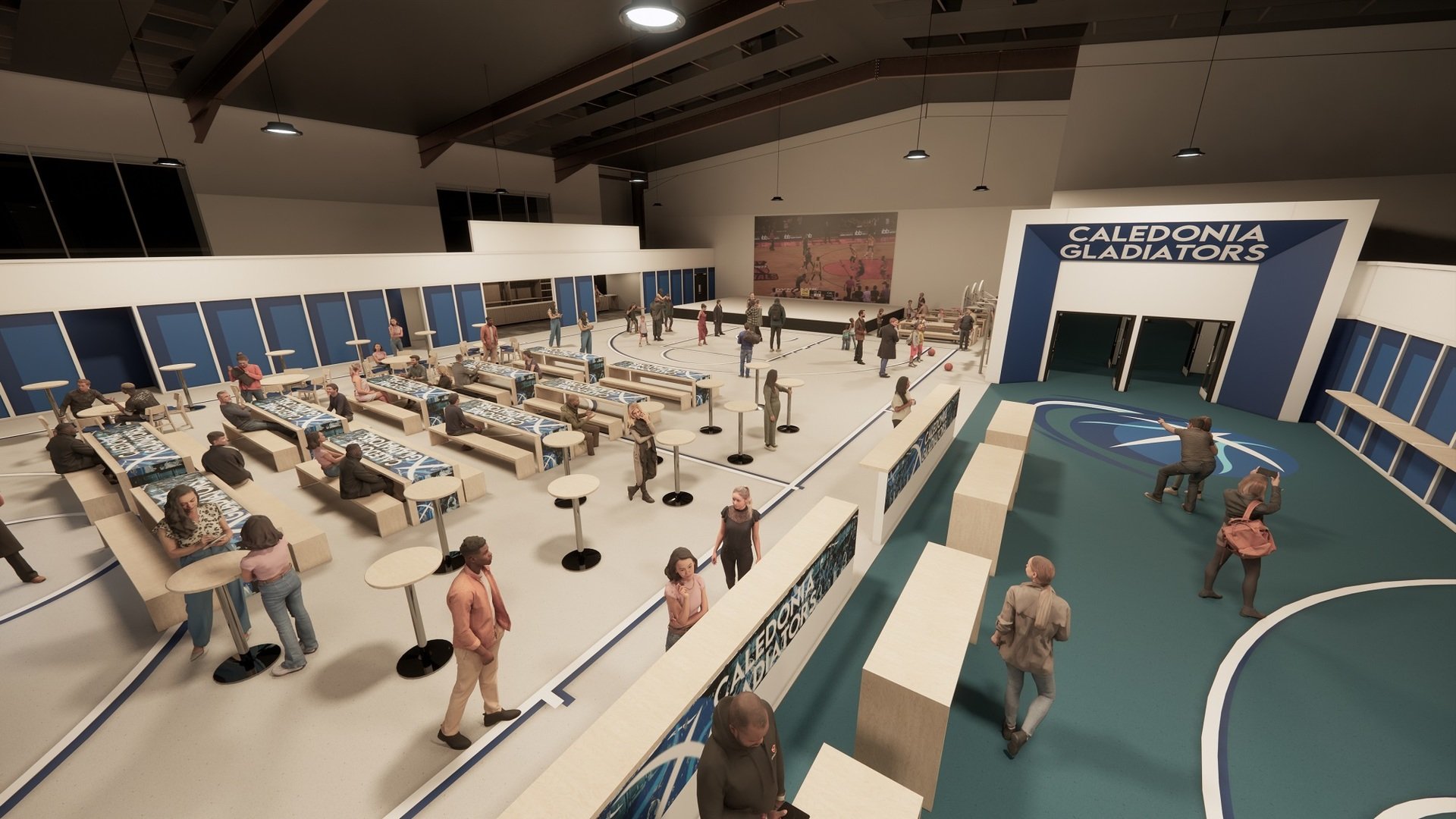 It comes ahead of the club's first match at the stadium on Thursday October 5, when the men's team host the Surrey Scorchers in the BBL.
The women's first game will take place on October 22 against Durham Palatinates in the WBBL.
The stadium renovation will be finished in the coming weeks and is the first stage of a £20m project.
Work will then begin on developing a purpose-built 6,000-seater arena and practice and community facility.
The work has been funded by leading businessman Steve Timoney and wife Alison, owners of the club.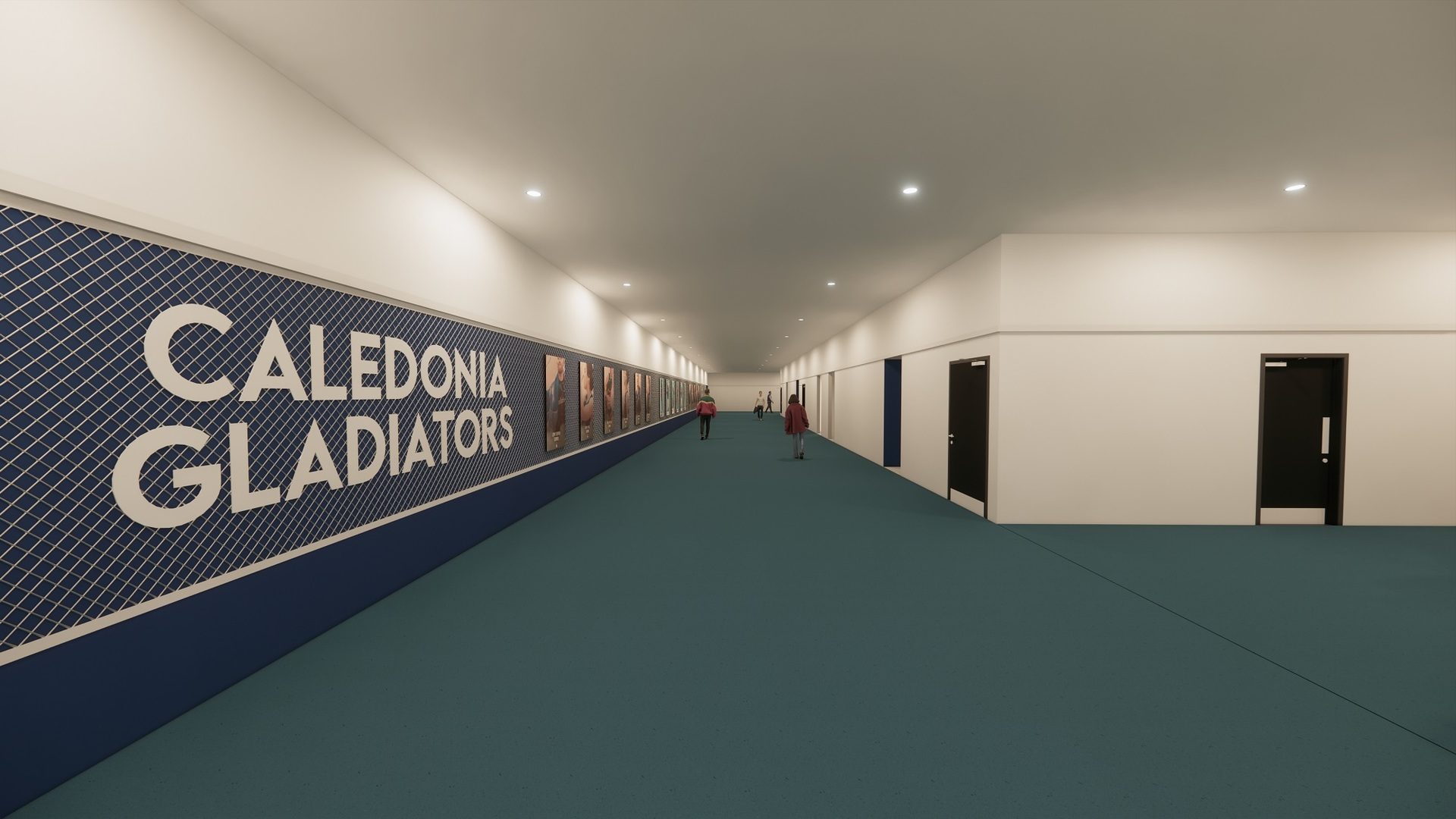 Steve said: "We're really proud of how the new stadium is coming together and pleased to be able to share CGIs with supporters showing how impressive it will look once completed.
"It's a hugely exciting time, with a hive of activity at the club as the final touches are put on the arena, and everyone can't wait for fans to experience the new stadium in the flesh next month.
"We're confident PlaySport will be one of the finest basketball facilities in Europe once the final project is completed, and this stadium is a key part of those plans."
The team's men's head coach Gareth Murray added: "It's fantastic to have our own arena, and the CGIs show how great it's going to look when we play our first game here in a month's time.
"Having a new base where both the men's and women's teams can train and play is so important to the club and its ambitions.
"We're now really looking forward to building on our BBL Trophy Final success at our new home."
Miguel Angel Ortega Marco, the women's head coach, said: "Having our own stadium and training facilities is fundamental to the continued growth of the women's game.
"The complex will be fantastic once it's finished, as the images show, and we're all looking forward to welcoming the people of East Kilbride and beyond to our games across the season."