With a wry smile, Martin O'Neill considers whether it would have been acceptable to have a meal with his Rangers counterpart Dick Advocaat while managing Celtic.
An innocuous dinner last year between current Parkhead boss Ange Postecoglou and recently departed Ibrox manager Giovanni van Bronckhorst sparked controversy on both sides of the Old Firm divide.
Perhaps Postecoglou will enjoy a similar restaurant trip with new Rangers chief Michael Beale, but O'Neill, now 70, concludes that such a thing wouldn't have happened in his day.
"For me, I didn't think it was possible really," he told John MacKay in an interview for STV's Scotland Tonight.
"We're talking about Dick Advocaat and he would have his own methods of doing things – it wasn't something that you automatically invited the opposition Rangers manager. You might have done it with other ones. It's a tradition in England, they do it."
When the Northern Irishman arrived in the east end of Glasgow, he knew all about the intense rivalry with Rangers and made it a key priority to ensure he portrayed a strong competitive persona, yielding no weakness to his city rivals.
He recalled: "(I'm thinking) Rangers are very strong and I cannot wilt at all in any aspect, so it might have been my fault (that he didn't meet Advocaat informally) but I don't think Dick was running around pushing out invitations either."
O'Neill, who has chronicled his career in new autobiography On Days Like These: My Life in Football, was left with no illusions about life in the Old Firm goldfish bowl when his wife and family were asked to leave their hotel – because the Rangers team were staying.
"I wasn't expecting to get a phone call from my wife saying they had been ushered out of the hotel because Rangers were staying there."

Martin O'Neill, former Celtic manager
"I was staying there most of the week – my wife and daughter joined me for the last couple of days," he said.
"We were floating around hotels at that stage, it was still early [in his tenure]. And so, naturally, the day before the game you are at training, then you would meet up with your own team and go to a different hotel, but I wasn't expecting to get a phone call from my wife saying they had been ushered out of the hotel because Rangers were staying there.
"I jokingly say that I don't think (former Rangers goalkeeper) Stefan Klos was carrying a picture of my wife around with him, I don't think he would have recognised my wife. But I think the hotel became a bit paranoid that my wife was staying there."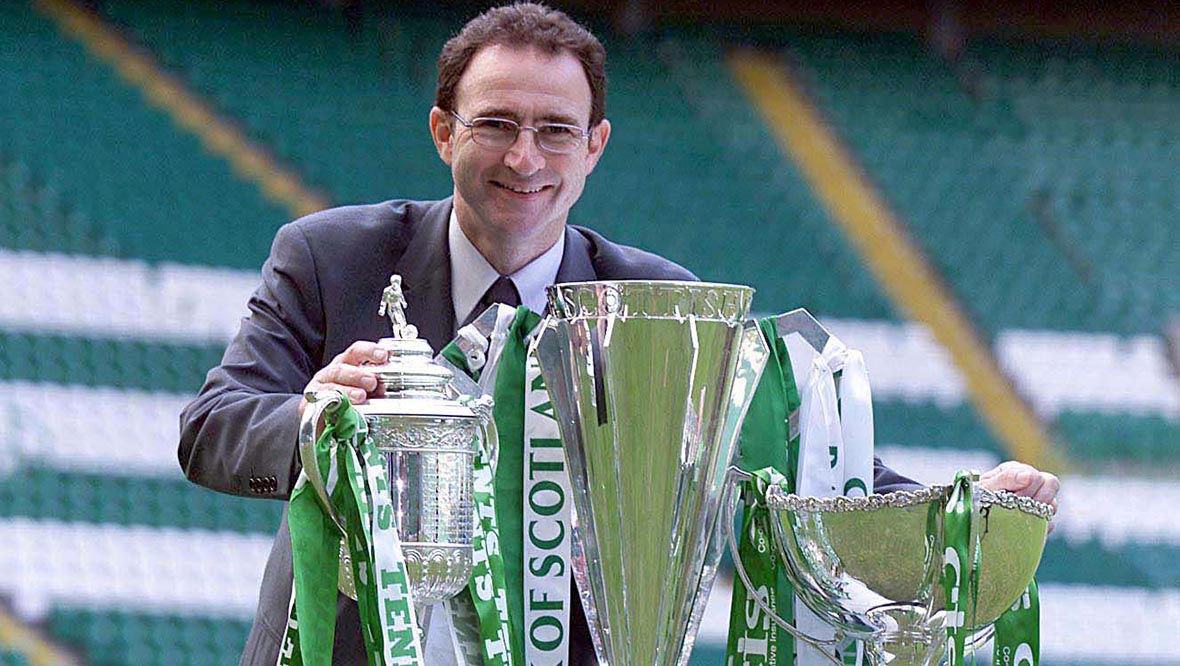 O'Neill won seven trophies as Celtic manager and was the first Parkhead boss since Jock Stein to win a treble.
His haul included three league titles, three Scottish Cups and a League Cup. Furthermore, he oversaw a record seven consecutive victories in Old Firm derbies.
"It's interesting because I think I brought some belief to the players for a start – that's the most important thing because they are the ones representing the football club," said O'Neill.
"Obviously, we won a big game against Rangers 6-2, which was my fifth or sixth game in charge, and while I thought that would give us confidence, it's even talked about now as a kind of turning point.
"Celtic had been swamped by Rangers the previous year and suddenly now here we are, we're in front in the league because we had beaten them and, even though I had great respect for Rangers with the players they had, I felt as if we can get this confidence going.
"When Rangers beat us again in November – they didn't beat us, they absolutely mauled us in a game where they were too strong, far too physical, they bullied us all day long – suddenly I still felt we had enough confidence from our previous games to carry on."
O'Neill's tenure was also memorable for Celtic's run to the 2003 UEFA Cup final, which included victories over the likes of Blackburn Rovers, Liverpool and Celta Vigo en route to Seville.
The final proved a step too far, however, as Celtic went down 3-2 to Jose Mourinho's Porto. Despite the result, the occasion has gone down in folklore and O'Neill has fond memories of the atmosphere surrounding the match.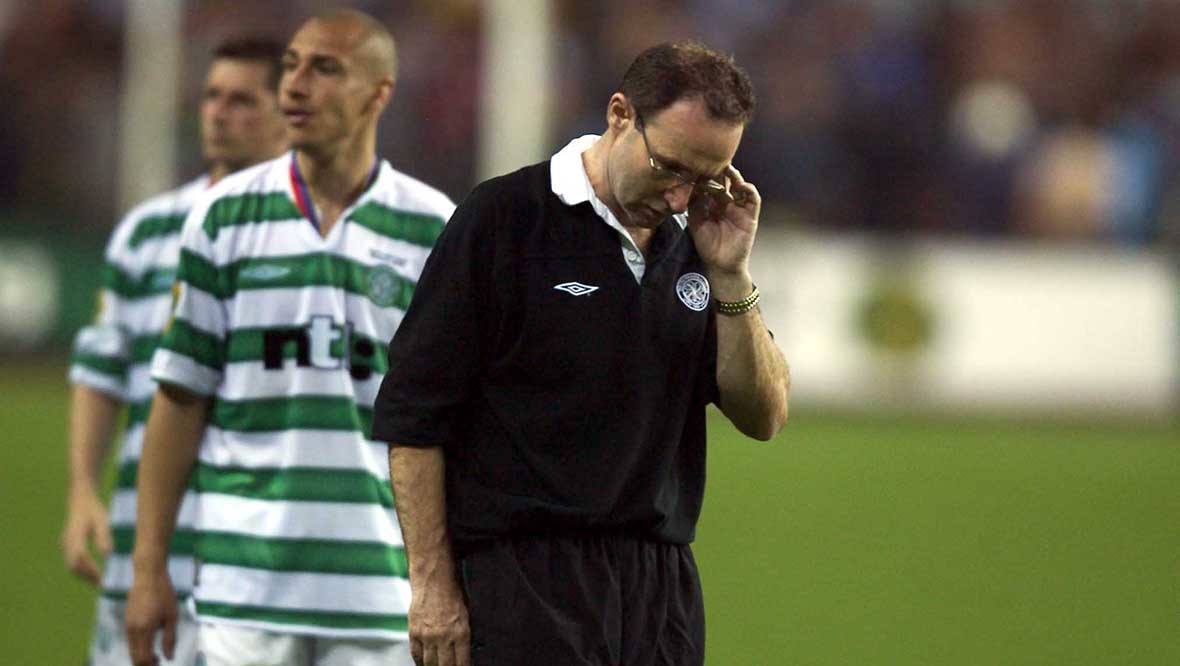 "The trip into the stadium, where the bus was going so slowly, I thought 'we're not going to make this, the game is going to have to be postponed or certainly put back for a little while'. But the sea of green and white was fantastic.
"I was always nervous before matches – both as a player and a manager – you try and calm yourself. But really that night, when you see the fans descending upon the city, the thousands and thousands of people who would be outside the stadium and realised they're not going to get tickets for this game.
"Then the game itself where Larsson was absolutely outstanding. We're 2-2 in the match, Bobo Balde has already got a yellow card and I initially thought 'I don't want this to go to penalty kicks' because it becomes a lottery – we'd had a penalty shoot-out some years earlier, against I think Valencia, where we didn't do well.
"Even though we had practised some things, you didn't want to go because it's a lottery. Then when Balde gets sent off for a second bookable offence, you feel 'well, it's red hot, we've still got a bit of energy about ourselves, the game might go to penalties now' and then almost within a minute or two they score, and it becomes really, really disappointing.
"But that's the nature of the game."
O'Neill's playing career began in the Irish league with Distillery, where he was spotted by a scout from Nottingham Forest.
He went on to play an integral role for the East Midlands club, with the appointment of Brian Clough launching a period of incredible success at the City Ground.
A sour note lingers, however, after O'Neill was dropped to the substitutes' bench for Forest's European Cup final victory over Malmo in 1979 after failing to recover from an injury.
"(I took it) very badly, I must admit," said O'Neill.
"Brian Clough said 'I cannot go into a European Cup final with players not having trained, players not having done much' and he put Archie (Gemmill) and myself on the bench.
"I didn't get on, so you don't feel part of it. I don't know how the players in the current game feel when they're not on the field of play. I just didn't feel part of it and Archie didn't feel part of it.
"For a complicated guy, he preached simplicity, real simplicity. First of all, you have to know your job and he told you in no uncertain terms what your job was and said 'do it to the best of your ability' and if you can't do it to the best of your ability, or the best of your ability is not good enough, I'll get a replacement in.
"So now you're striving and I was striving I suppose for that sort of seal of approval as much as anything else. It wasn't as forthcoming as many times as I would have wanted it. But overall I think that was the case."
The experience of playing under Clough was to prove pivotal for O'Neill's own foray into management following the end of his playing career. He had spells in charge of Wycombe Wanderers, Norwich and Leicester City before moving north to Scotland.
O'Neill never thought about management as a youngster but he now appreciates the craft of motivating players in the dressing room.
He said: "I think it is really important because you're dealing with players just about to go on the football field – these are the moments that, I don't say enjoy, but whatever motivational skills you have, they have to come to the fore at this particular time.
"We assume the players know whatever sort of tactics we are dealing with, we've worked on these through the course of the week – set pieces, players taking up positions – that's all very fine and that's why this plays a very important part in football.
"But you have got to motivate players. Players might be fearful going into football matches, you've got to take that fear away from them – really, really important. Other players might be buoyant and ready for it, and maybe too cocky in many aspects, you've got to say 'hold on lads, just settle down a little bit'.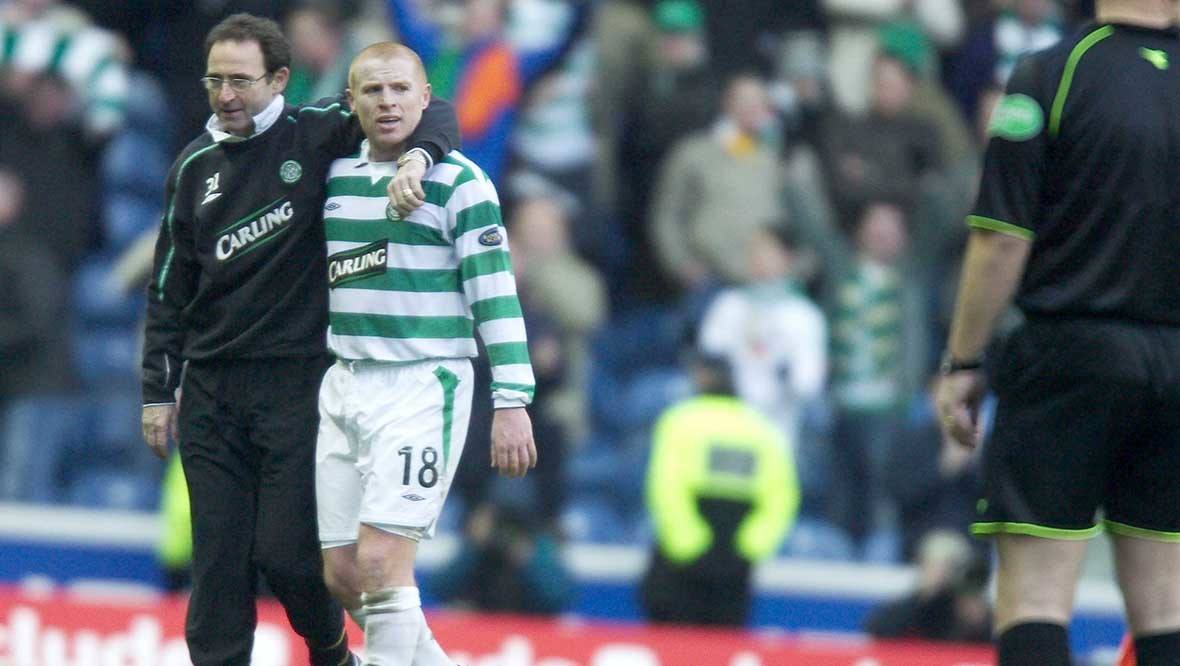 "You've got to get a feel for how they're feeling in those moments just before going onto the field of play.
"In fact, when we are first getting Match of the Day, I'm not even sure the manager's name was attached to the team sheet, so it didn't really become that important. You wanted to play. Of course, you had some heroes. My very early hero was Puskas playing for Real Madrid and then obviously George Best arrived on the scene, always wanted to be as good as George Best because don't we all.
"You set out really to win – to win big matches – and if you said to me way back in 1971, 72, when honestly some of the games were passing me by, 'don't worry son, you'll be fine, honestly a man will come in and change the course of your life and you will win the European Cup by the end of the decade', I would have taken that all day long.
"So when you've finished your playing and suddenly start thinking of managing, there's a different sense to it all really because managing is – you're moulding a team together. It's your team and if you can win a trophy with that team, you get enormous satisfaction from it – I think, I might be totally wrong here, in a different manner to when you were a player.
"And don't get me wrong, there's been plenty of down moments too, moment that you would like to forget, but isn't that the nature of life."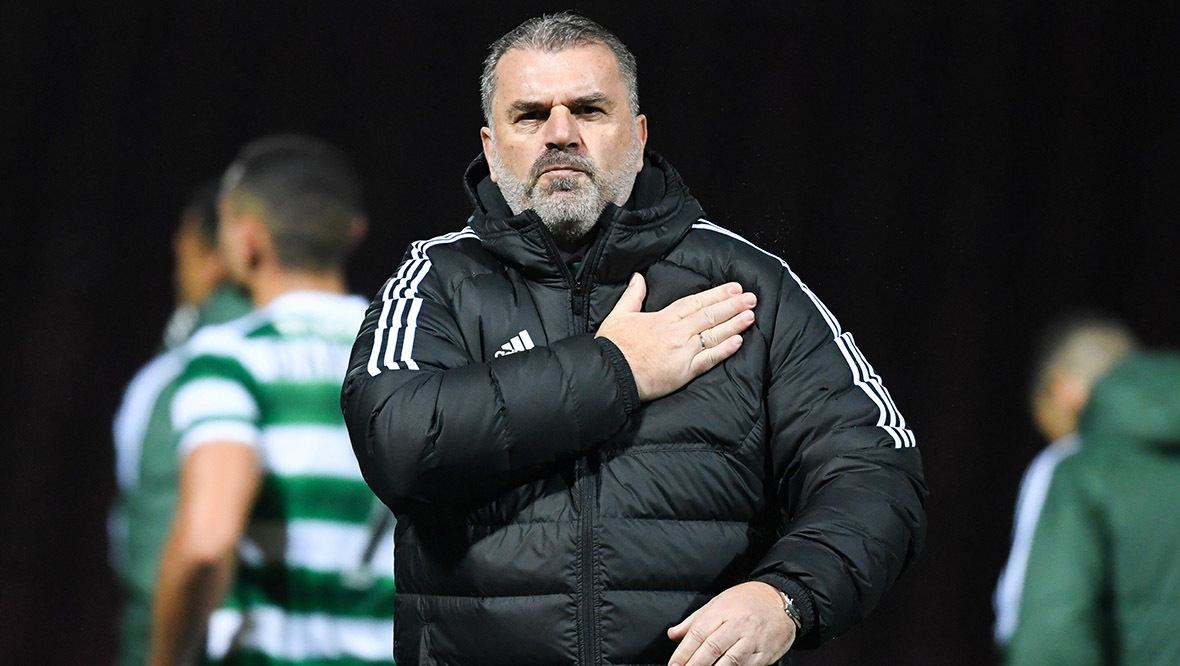 In terms of the current Celtic team, O'Neill keeps a keen eye on his former club and he's impressed by what he sees under Postecoglou.
He believes it'll be tough for Rangers to overturn the Parkhead club's nine-point lead at the top of the Premiership.
Postecoglou's side won 14 games out of 15 before the break for the World Cup in Qatar and O'Neill believes the team is getting stronger under the Australian's guidance.
He said: "Celtic are on a roll at this moment and look strong. Ange has got plenty of confidence about himself as well and he's got plenty of confidence about his team, so it's going to be tough for Rangers."