The very mention of Scotland and play-offs inspires different reactions from different fans.
For some, it'll bring back long-forgotten memories of playing Australia in 1985, with many still numb after the death of manager Jock Stein just months before.
Others may instantly remember the pain of losing out to England ahead of Euro 2000, or the utter deflation of being picked apart by Netherlands just days after beating them at Hampden.
For a whole generation though, the instant recall will conjure up images of David Marshall's penalty save in Serbia and the moment that ended a long, long absence from major tournaments. A save that put Scotland back in the big time and wiped away the misery of years of fruitless campaigns and disappointing defeats across the continent.
The moments that followed the action in Belgrade are just as memorable. Social media was flooded with images of fans celebrating at home, an instantaneous burst of relief and joy and almost disbelief after years of seeing Scotland become experts in glorious failure, and sometimes just failure without a hint of glory.
Having seen that outburst of emotion, it's easy to imagine the scenes if Steve Clarke and his players can meet this week's challenges and take a place at the World Cup for the first time since 1998.
Two games away from Qatar, two wins needed from a team that hasn't suffered defeat in their last eight matches. Just two good performances away from all the hype and colour and attention that no other football tournament can bring. Not to mention the prospect of facing England at the finals, alongside USA and Iran.
If the play-off draw had pitted Scotland against Poland or North Macedonia or Turkey, then the countdown to Qatar may already have begun, or the whole nation might be telling themselves a winter World Cup is a terrible idea anyway and they weren't bothered about not making it.
Drawing Ukraine produced a different set of circumstances and put the play-off, the World Cup and the game itself into an entirely new perspective.
When the draw was made, Ukraine were just seen as Euro 2020 quarter-finalists with a patchy recent record, while Scotland had put early setbacks behind them and were approaching the play-offs with a head of steam behind them.
But, just as the global pandemic had hit the Euros, real news imposed itself on the sporting world. Russia's attack on Ukraine made football irrelevant as the world watched reports of death and destruction on a daily basis.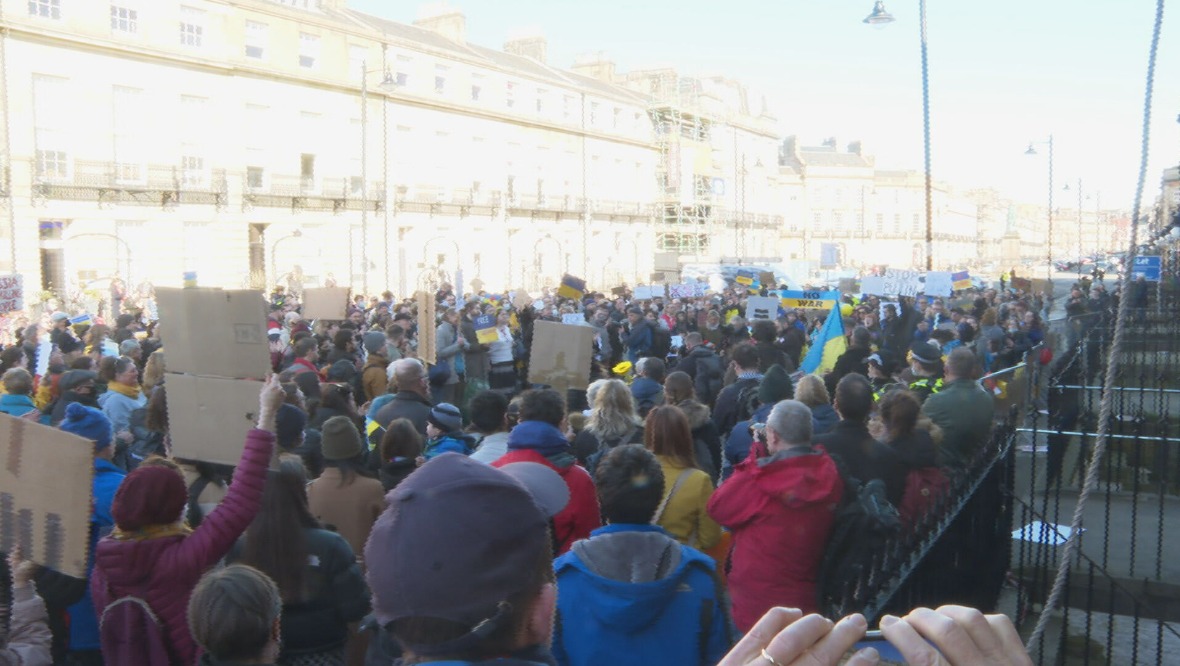 The invasion brought global condemnation and an outpouring of support for the Ukrainian people. Though football is insignificant next to the impact and the consequences of the war, the sport did have its own response.
Russian teams were banned from continental and international competition. Ukrainian players who worked abroad saw an outpouring of sympathy and support at their clubs and in the countries where they ply their trade.
Fundraising was a part of football's reaction too, with the Scotland friendly against Poland raising more than £500,000 for humanitarian relief in the region.
Against this backdrop, and with the unimaginable fears for friends and family and countrymen affected, Ukrainian internationals whose clubs had stopped playing after the league shutdown met at a camp in Slovenia. They've now trained together for over a month, played three friendlies to warm up for the play-off and been joined by the notable contingent of players based at overseas clubs.
Ukraine say they are ready to play and try to reach the World Cup, and Scotland will face them on Wednesday with their own ambitions to win, even if every neutral hopes the visitors enjoy something positive at a traumatic time.
The backing for Ukraine has been in evidence in the run-up to this game, and will undoubtedly be on show again at Hampden on Wednesday night. For the players involved though, sporting competition will take precedence the minute the referee starts the match.
Ukraine wants to earn their place in Qatar, and Scotland manager Steve Clarke was at pains to point out in the build-up to the game that Scotland had "always said we would be guided by the Ukrainians" over rescheduling.
Clarke has expressed his sympathy over the situation but made it just as clear that he now has a job to do, and that his staff and players felt the same. Opportunities to play at the World Cup are rare, and most professionals don't get near a finals.
The Scotland manager said he had "nothing but good thoughts and good wishes for them, except during the game".
The "horrific outside influence" as Clarke called it, has distracted from what is shaping up to be an intriguing fixture.
Ukraine have shown over the last couple of years that they can play to a high level, with draws against France and Czech Republic notable. The events of recent months are more likely to be a galvanising force for a team that will see themselves as being in a position to deliver some happiness for their people.
Scotland have to put the occasion and the circumstance to one side and focus on their own progress. A long unbeaten run has shown Clarke's methods are now ingrained in a team of talented players, and the hope will be that the delay to the game hasn't allowed the momentum to dissipate.
Can Scotland win?
The manager has one obvious problem to fix with the absence of Kieran Tierney, who is a key part of the system, but can call on the vast majority of the side that beat Denmark with a stylish performance at Hampden just six months ago in their last competitive fixture.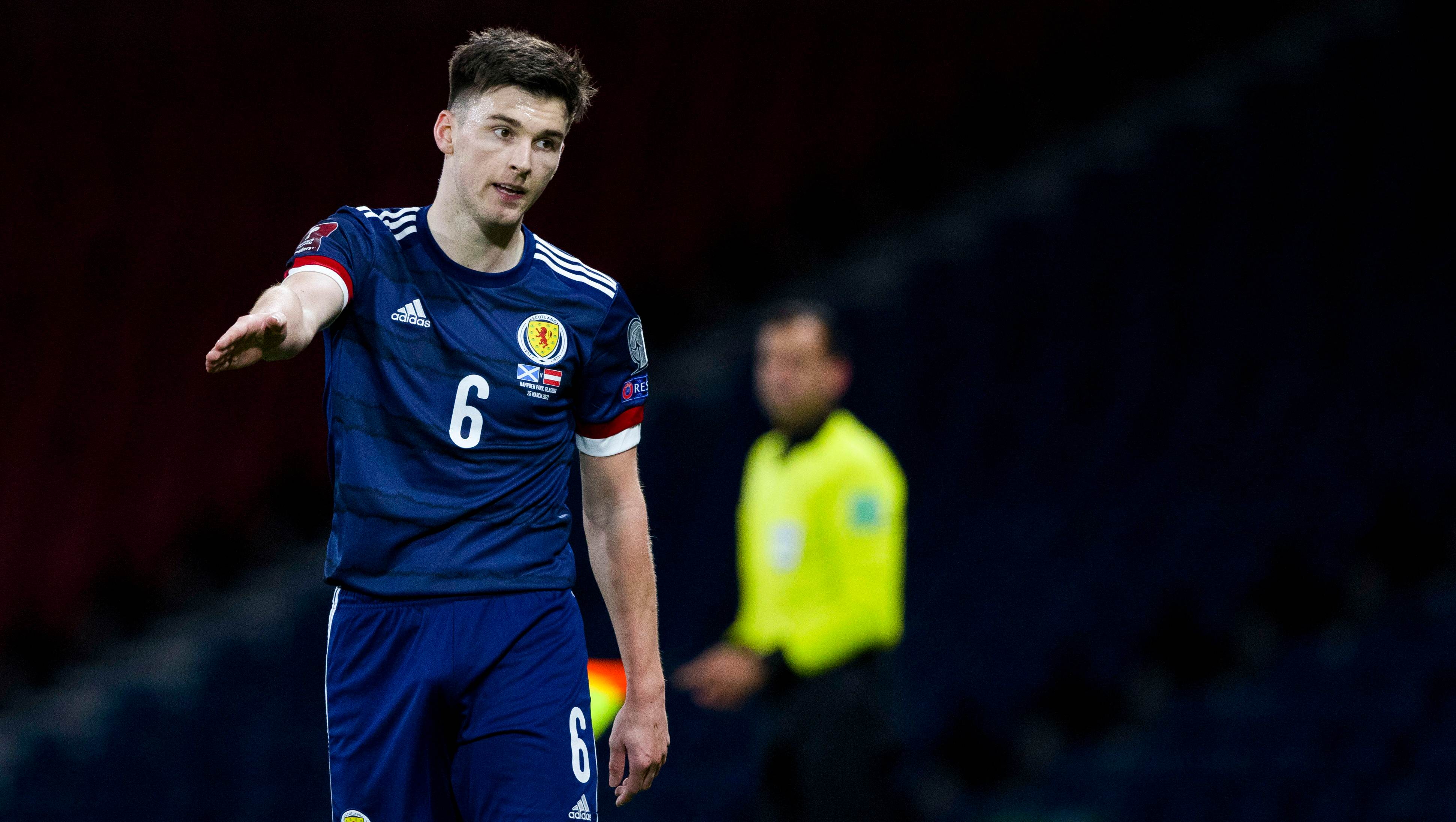 Scotland are narrow favourites to win, but have to control the atmosphere and mood of the night, after what's sure to be an emotional moment before kick-off when the anthems are played.
The pre-match talk has been about respecting the situation, but blocking out the noise, and a group of players who came through play-offs against Israel and Serbia have shown they can handle a little nervous tension.
In a high-stakes game, they now need to focus on the prize ahead, a showdown with Wales and the chance to deliver a first World Cup appearance in a generation.