Doddie Weir, the larger than life rugby player who made his name playing for Scotland and the British and Irish Lions during the 1990s, has died aged 52.
Weir was diagnosed with Motor Neurone Disease in 2016 and spent the rest of his life campaigning to raise funds for research into MND, with the ultimate goal of finding a cure for the degenerative disorder.
Since its foundation in November 2017 his charity My Name'5 Doddie has raised more than £8m to fund research and support programmes for MND sufferers.
Whether it was as a towering lock forward on the rugby field, or as a celebrated figure on the after-dinner speaking circuit, Doddie Weir always stood out from the crowd.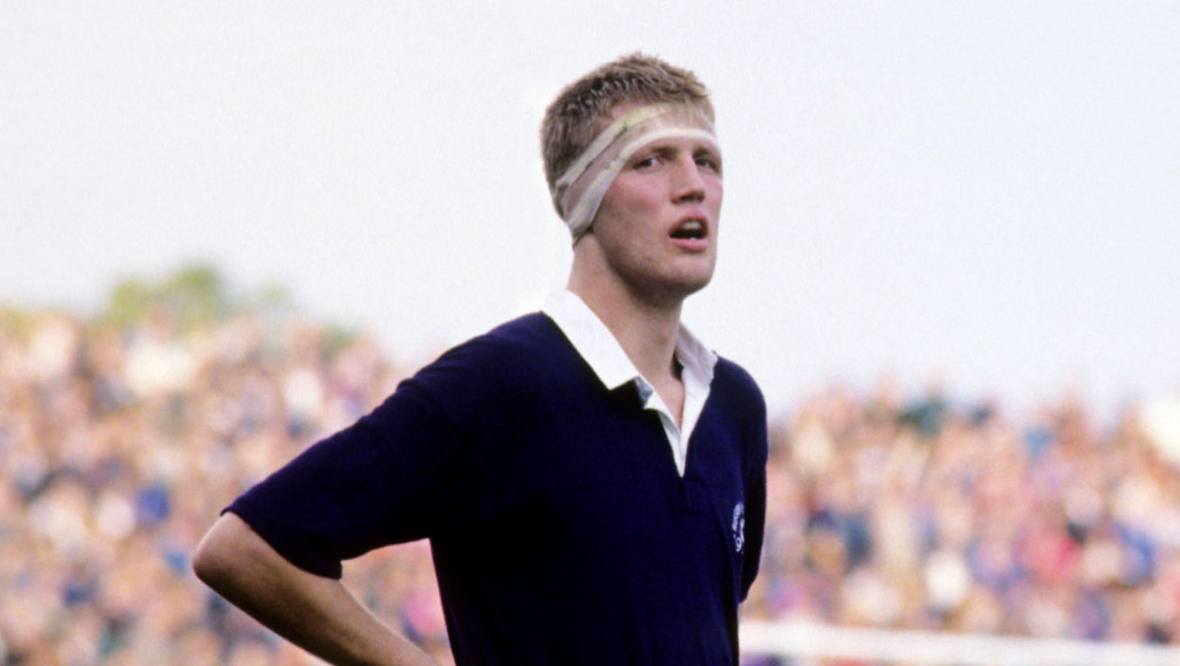 The 6ft 6in tall Borders man was memorably described as "charging like a mad giraffe" by legendary rugby commentator Bill McLaren during a Five Nations match for Scotland.
The ever-popular entertainer was never likely to be seen without a loud, colourful tartan suit off the field – a look which became his trademark once his playing days were over.
Born in Edinburgh in 1970, George Wilson Weir was brought up on the family's Cortleferry Farm, 11 miles north of Galashiels, by parents Jock and Nanny and alongside his brothers Tom and Christopher and sister Kirsty.
Weir was educated at Edinburgh's Stewart's Melville College and began his rugby journey with the school's former pupils' side.
A country boy to his bones, he returned south in 1991 to join Melrose RFC, with whom he won the Scottish club championship three times.
By then he was already a Scotland international and on his way to becoming a darling of the fans on the Murrayfield terraces.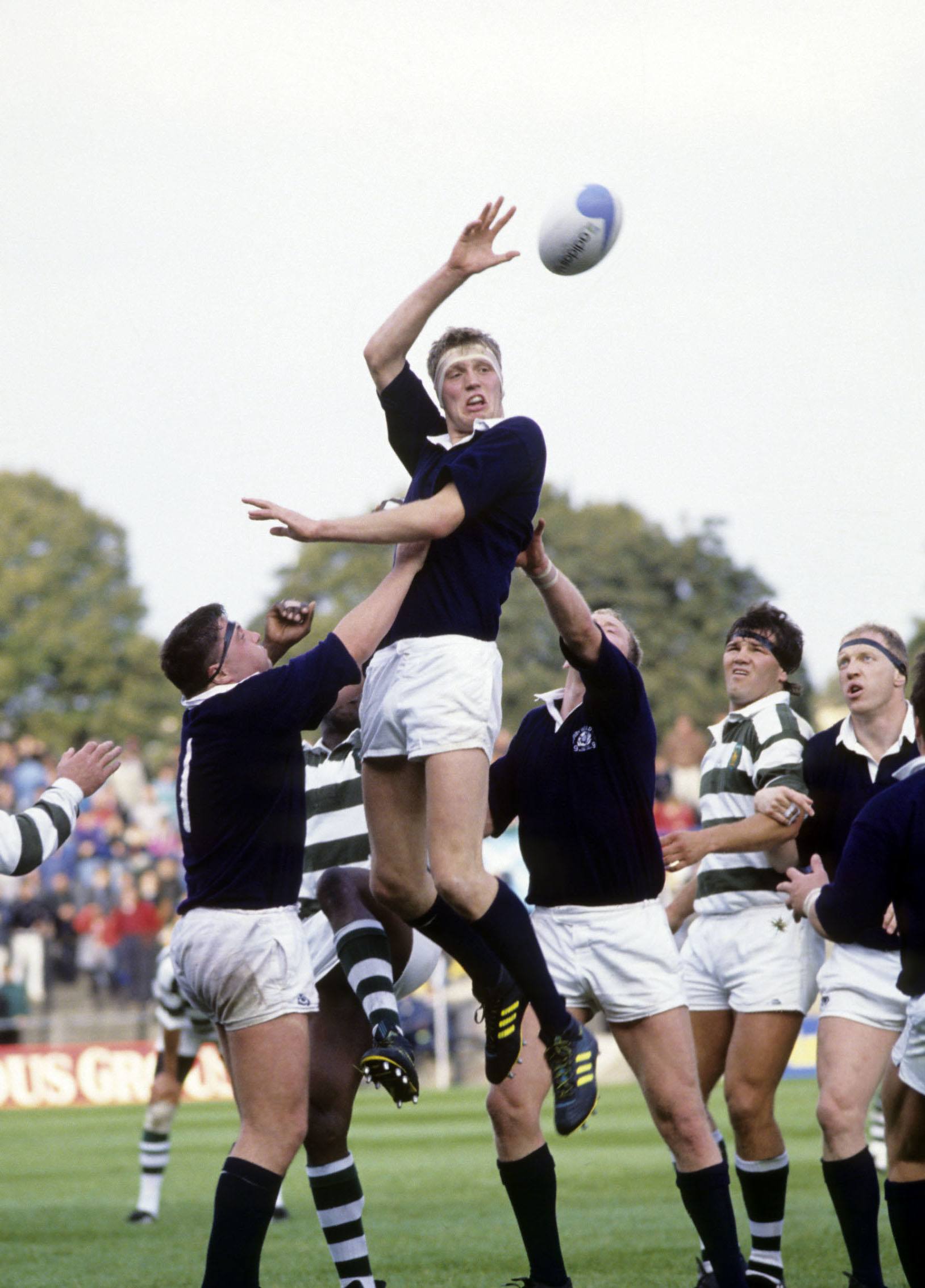 Aged just 21 he was part of the international squad that reached the 1991 Rugby World Cup semi-finals.
During his 61 cap career Weir scored two tries against the New Zealand All Blacks in the Rugby World Cup of 1995 and was selected to tour South Africa with the British and Irish Lions in 1997.
When the sport turned professional he joined Newcastle Falcons and was part of the team that won the English Premiership in 1998.
A brief move back to Scottish pro side the Borders Reivers saw out his playing days and he retired from the game in 2004.
Doddie Weir was never a man to go quietly in any walk of life and after he and his family – wife Kathy and sons Hamish, Angus and Ben – moved to Bluecairn Farm in his native Borders, he set about the next stage of his career.
Weir provided media punditry at Scotland rugby matches and was soon a regular on the after-dinner circuit where he matched his natural charm and humour with his great knowledge of the sport.
For much of the 2010s he was the main event host in corporate hospitality suites at Murrayfield on test match days – always resplendent in a Technicolor tartan outfit.
It was late in 2015 when he first started to suspect an issue with his health. He noticed a loss of strength in his left arm while out on the farm throwing around a rugby ball his sons.
Months of testing ensued, including painful lumbar punctures and numerous scans of his brain and spine before doctors were able to deliver a diagnosis. It was the one he had been dreading.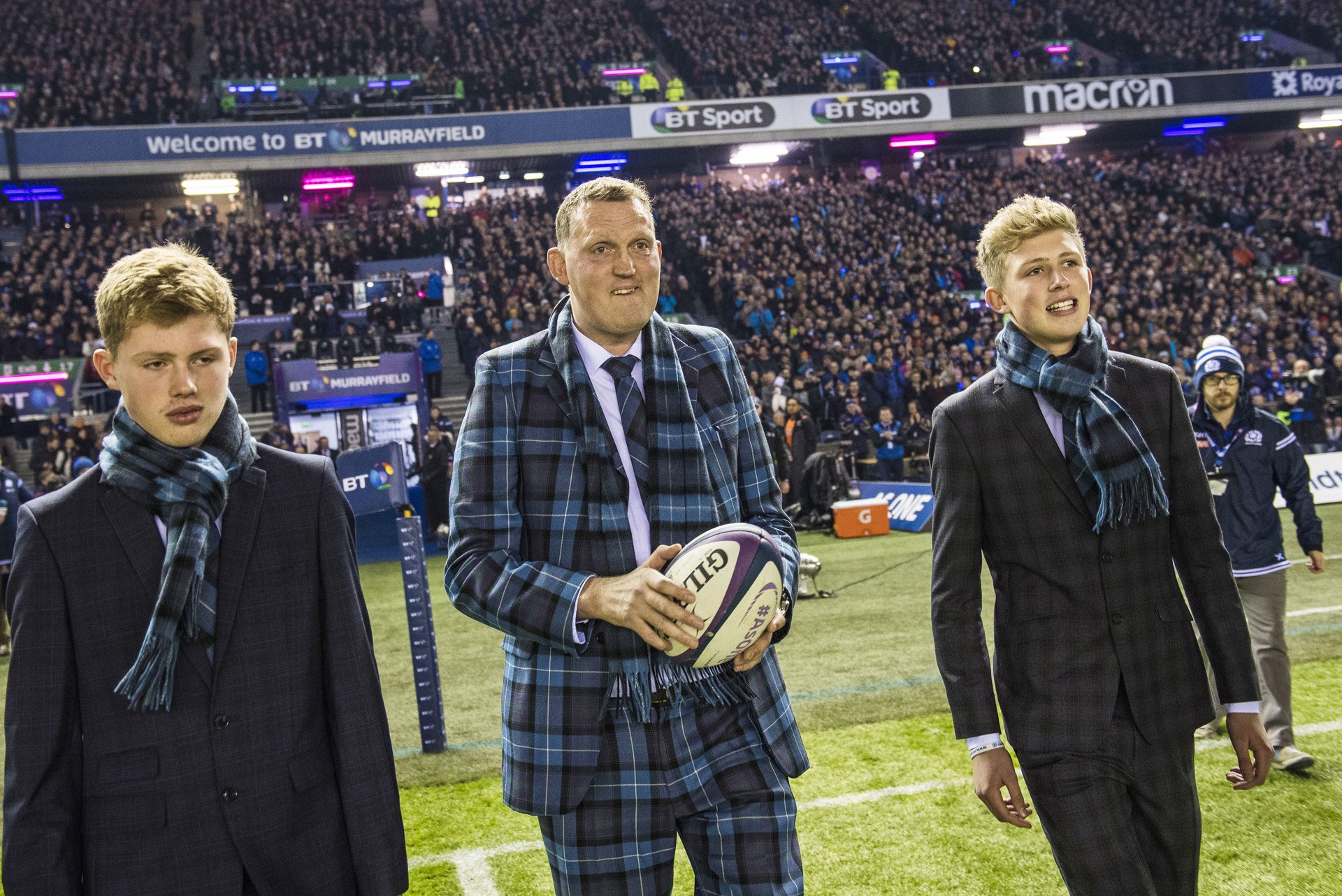 After breaking the news to his family and close friends, Weir chose Global MND Awareness Day to announce to the world that he had the disease. He was on holiday in New Zealand to watch the 2017 Lions tour with his wife and sons.
The timing was very deliberate. Weir said that he has been "handed a card" and took it as his cue to try to make a difference. He wanted to dedicate the rest of his life – however long that was – to raising funds for research into MND that could find a cure for a condition which currently is untreatable and irreversible.
He launched My Name'5 Doddie which saw former teammates, rugby opponents, media personalities and fans commit to challenges to raise cash for the charity.
Millions of pounds have been pledged to clinical trials at Edinburgh, Oxford, Bristol and Sheffield universities, King's College Hospital in London and Brighton and Sussex Medical School.
Hundreds of thousands further have been granted to charities including MND Scotland and the MND Association to support people living with the disease and their carers.
Weir has been honoured in various ways since his charitable work began, including the World Rugby Award for Character, the Pride of Scotland Award and the Helen Rollason Award for "outstanding achievement in the face of adversity".
He was given an OBE in the 2019 New Year Honours and the Doddie Weir Cup is the trophy now annually contested between the Scotland and Wales international men's rugby teams.
Doddie Weir won respect and affection in a rugby career that most could only dream of.
As a former player he brought smiles to the faces of everyone who worked with him or had the pleasure of his company at one of the many events at which he spoke.
His work towards the goal of curing the condition that took his life is his enduring legacy.
Weir defied medical predictions to live on for many years after MND took a grip of his body, but he always knew he could not win this contest.
The millions of pounds raised in his name take the world closer to the day when sufferers can finally take the fight to Motor Neurone Disease.