Scottish cycling star Neil Fachie has described his record-equalling fifth Commonwealth Games gold medal as his best yet.
Fachie and pilot Lewis Stewart notched the milestone in the tandem 1km time trial at the Birmingham games, before sealing silver in the tandem sprint.
But after a hectic build-up, the 38-year-old admitted there were times when he doubted whether he would step on to the podium again.
Fachie said: "It was a proper special day. It was possibly the best win of my career – it was right up there.
"I didn't have a pilot at the start of the year, I didn't know Lewis would be pilot until March or April.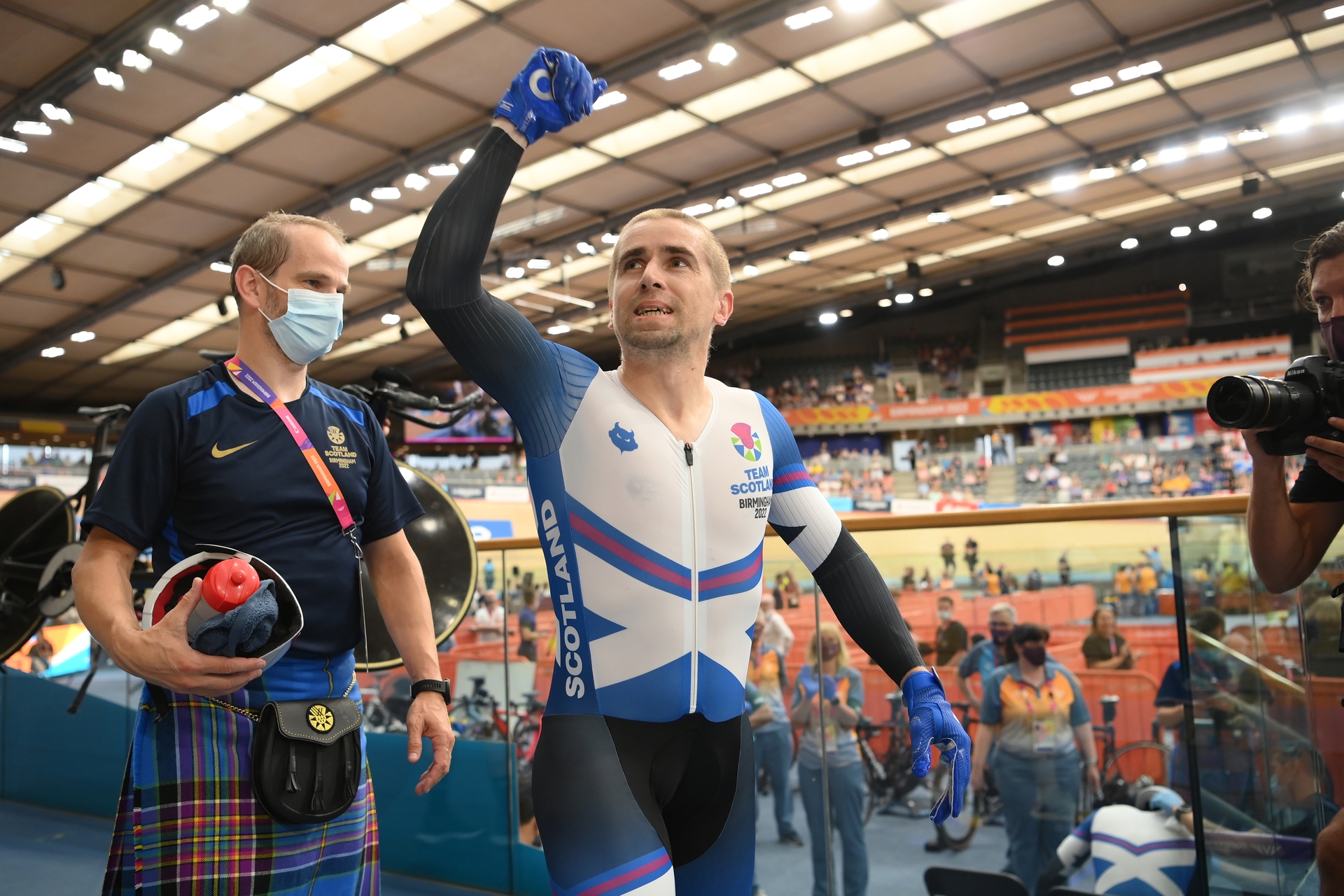 "To be honest, I thought my chance at the Commonwealth Games was going out the window, I felt that just getting to the games would be nice.
"Obviously there is a lot of expectation on me to win, and I didn't really see how we were going to do it.
"But Lewis is a man of extremely high calibre on the tandem, he has delivered before and he certainly delivered again this week.
"I am so proud that we managed to do it."
Fachie won two golds at the Glasgow Commonwealth Games in 2014 and another two in Gold Coast in 2018.
His total of five takes him equal with lawn bowler Alex 'Tattie' Marshall for the most gold medals won for Scotland in the Games.
And the para-athlete said that he could be inspired to compete into his 40s to keep up with his Team Scotland colleague.
Fachie said: "I'll take things on a year-by-year basis – next year is Glasgow for the World Cycling Games, so I would love to be part of that, and I hope Lewis will be as well.
"Then there is the Paralympics in 2024, but at my age I don't really want to be thinking much beyond that.
"I would love to race for Scotland again if I get the chance – it is such a privilege and an honour.
"Another trip to Australia in four years would be great and I am sure Alex Marshall is going to be winning more medals too, so I will need to keep racing if I want to keep up."