Scotland's high hopes of major tournament progress came crashing down to earth in a 3-1 loss to Croatia at Hampden.
Callum McGregor's goal kept hopes alive after Nikola Vlasic had given the visitors an early lead, but goals from Croatian football royalty Luka Modric and Ivan Perisic ensured that the World Cup finalists go into the knockout rounds, leaving Steve Clarke and his players to reflect on missed opportunities in their earlier group games.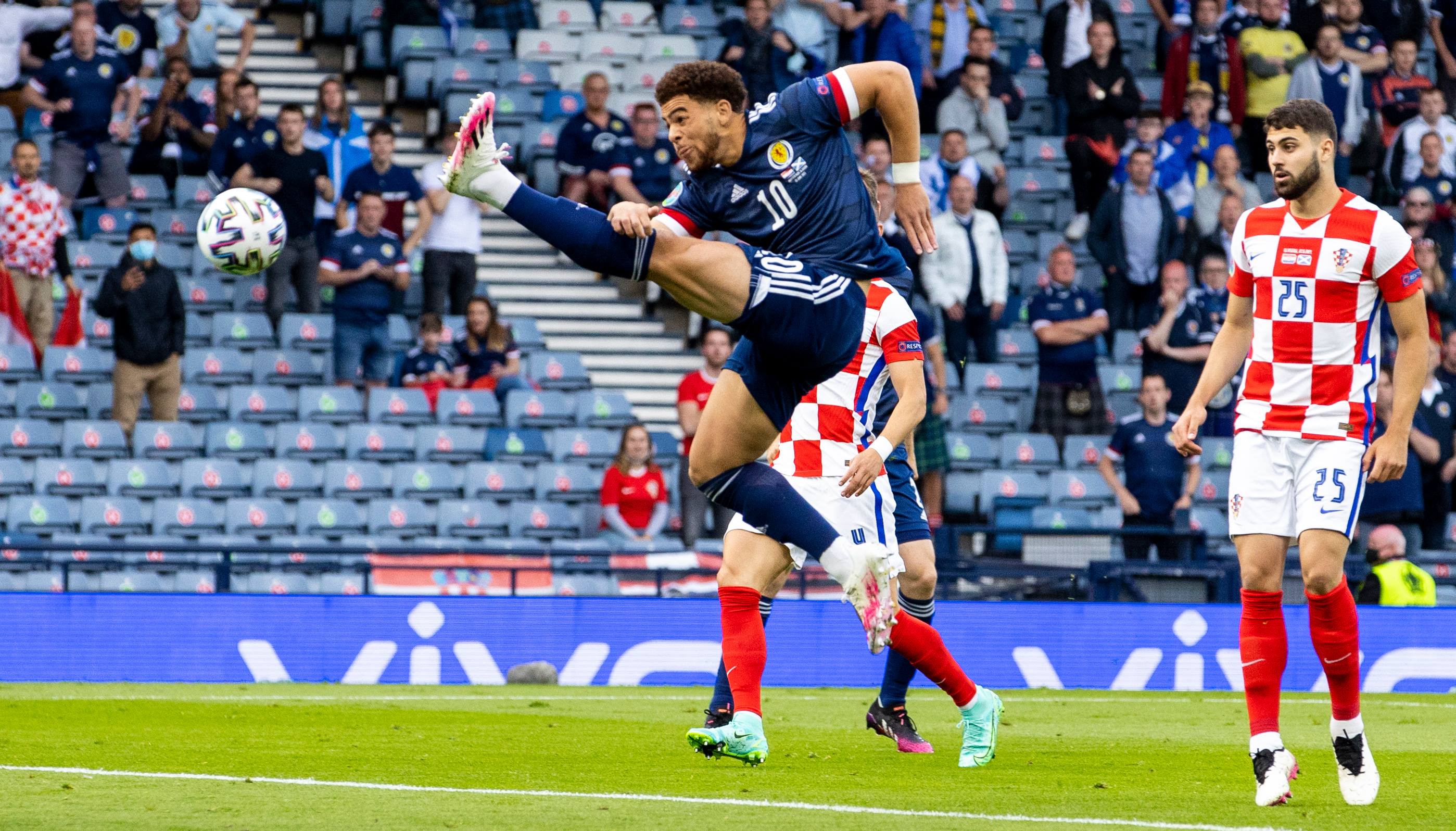 Results in other group games had crystallised Scotland's position ahead of the Group D closing matches. A win would ensure passage to the next round as one of the best third-placed teams with no need to look out for other results. The same applied to Croatia, setting up a decisive clash at Hampden.
After seeing a gutsy and intelligent performance to take a point against England at Wembley, the Scotland support was hopeful that the team could step up another level and make history by striding into the knockout rounds for the first time.
It made for a mood of nervous excitement in the national stadium ahead of kick-off, with huge reward ahead but also a significant challenge against formidable opposition.
The young hero of Wembley, Billy Gilmour, was sidelined after a positive Covid test and Scotland boss Clarke kept the changes to a minimum, bringing in Stuart Armstrong to replace the Chelsea youngster. Other than that, the team that matched England was sent out to better Croatia.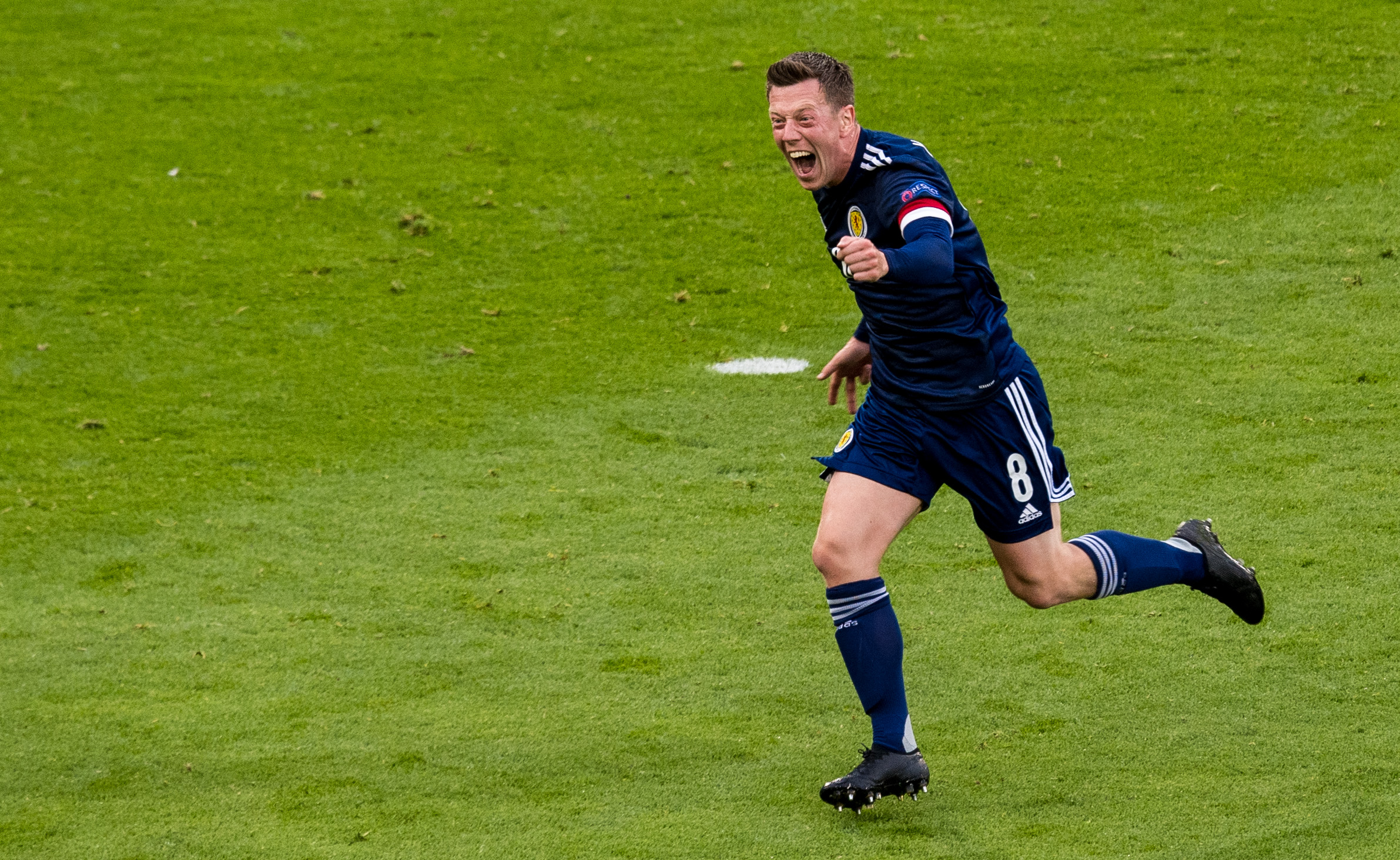 Two corners in the opening minute meant the Scotland support had reason to roar from the off, and when an inviting ball from John McGinn narrowly evaded Che Adams in front of goal there was a feeling that a goal, the first for Scotland in the tournament, was coming.
Croatia came into the game admitting to having failed to deliver but confident they could step up when needed. When they, they did exactly that. A dangerous cross was contested by Perisic and Stephen O'Donnell and the knockdown was met by Vlasic, who pounced to power a shot past David Marshall and into the net.
Hampden's mood was muted, the team looked chastened and what followed the goal was a spell where the Scotland players dug in and allowed Croatia to zip the ball around in front of them, probing for another chance.
Modric had a speculative shot that was indicative of his side's hunger for more – and notice they weren't going to sit on their early lead.
Scotland soon came back from the shock of the goal and a couple of chances in quick succession brought noise and hope back to the stands. Croatia continued to create worrying space and time with quick, accurate passing but didn't yet look like stretching away.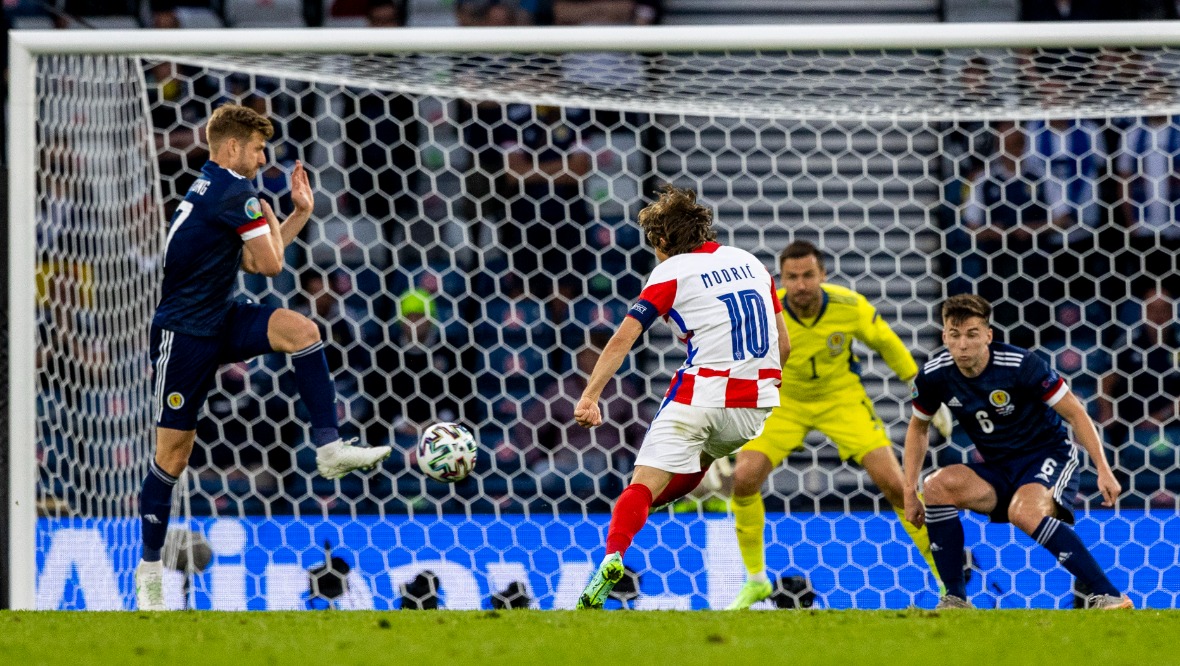 Four minutes until the break, the leveller came. The move started with Lyndon Dykes winning possession, saw an O'Donnell cross find no takers, then a Tierney delivery not met cleanly but the ball finally fell to McGregor at the edge the box. He set himself and slammed in the equaliser.
It was Scotland's first goal at the tournament and a lifeline in the competition, setting Hampden rocking. The chance to progress was alive again and the goal was relief, promise and statement rolled into one. The support was buzzing and believing again and had plenty to make half-time talks positive.
While the scoreline was level, Croatia had shown more menace and early in the second half they showed it. Vlasic played a through ball for full-back Josko Gvardiol and hearts were in mouths as Marshall came out and thwarted the attack.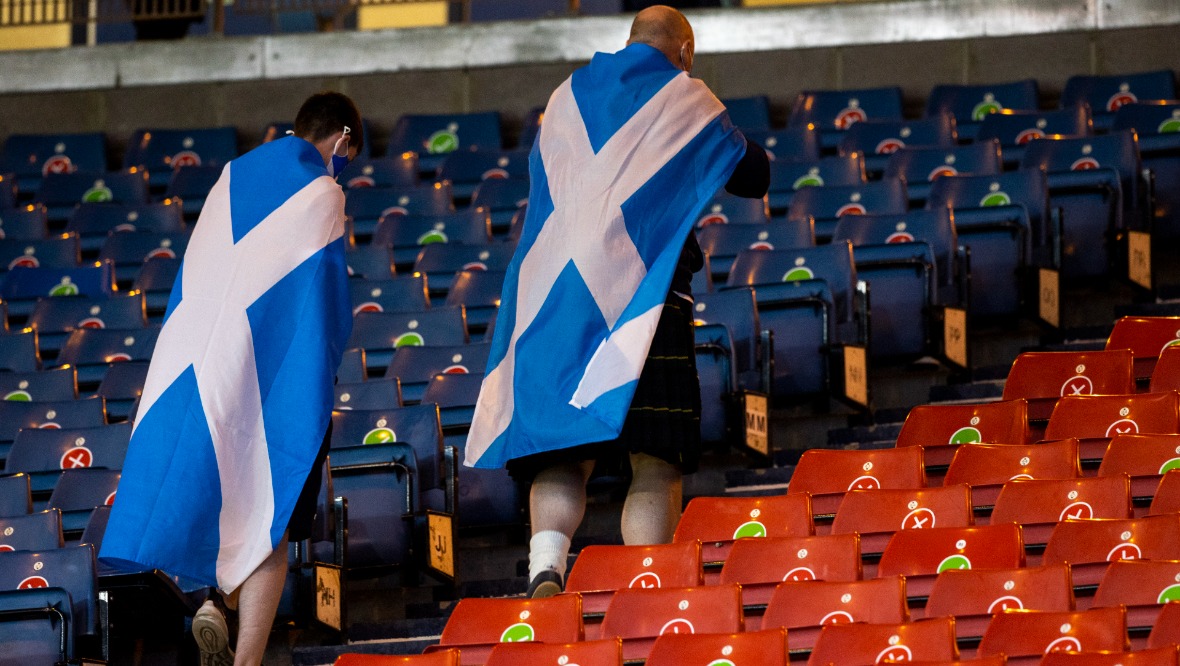 Increasingly, Modric was popping up in space and setting things in action. Even at 35, the Real Madrid star has movement that can pose any side problems and he was consistently picking holes in the Scotland ranks.
Just after the hour, he showed his killer touch. Mateo Kovacic laid the ball off for the midfield magician and his perfect technique was on show as he steered the ball past Marshall. It was an emphatic demonstration of his class, and a dagger to Scottish hearts.
Scotland stepped up their efforts once more but this time Croatia didn't look like letting the lead slide. A little needle grew into the game and a flurry of substitutions broke up the flow.
The visitors had regained any confidence they had lacked in their first two games and now looked every bit the side that finished as runners-up at World Cup 2018. Crisp passing and fluid running made them look the more likely scorers and they soon added to their lead.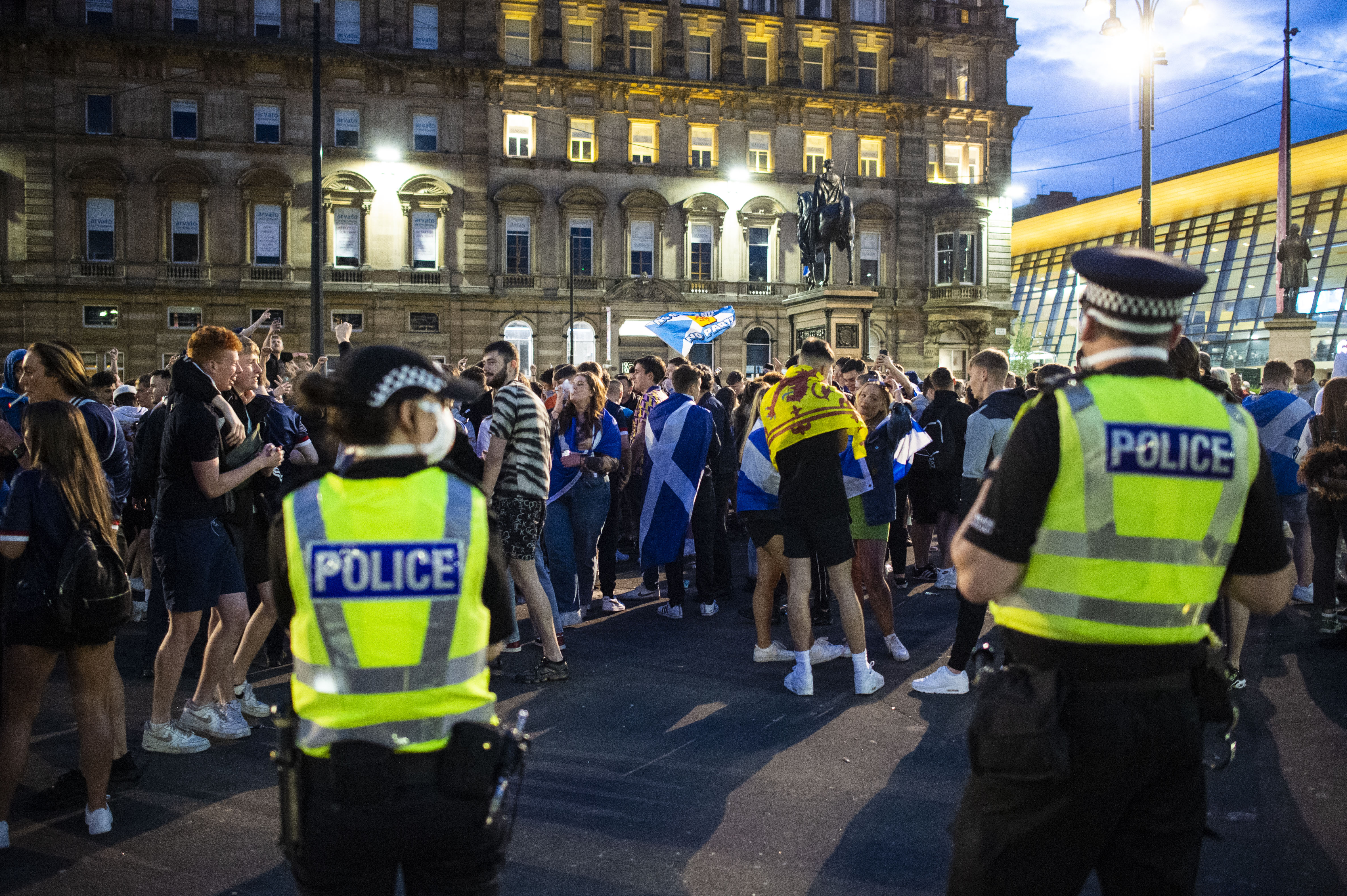 Modric was the provider this time, delivering a precision cross from a corner and Perisic rose to steer in a header. Game over on the night and an end to Scotland's tournament.
Hampden was flat as the remaining minutes were played out, thoughts already turning to what positives Scotland could take from their return to the big stage, and what would be needed to get closer to the levels Croatia had shown when the pressure was on.