Celtic and Rangers will not play their planned friendly in Australia after the Ibrox side said they won't be participating in the Sydney Super Cup.
The planned friendly, which was opposed by sections of the support of both clubs, was to take place in Sydney this November as domestic football shut down for the Qatar World Cup.
A statement from Rangers confirmed their decision to pull out of the competition, alleging a failure by the organisers to meet their obligations.
It read: "Rangers can confirm the Club will not be participating in the Sydney Super Cup in November 2022.
"After it became clear the tournament organisers were unwilling to fulfil their commitments to Rangers, we have, with immediate effect, terminated the club's agreement with the organisers."
STV understands that Rangers were frustrated with a number of issues around the announcement and promotion of the fixture. A failure to fully utilise the 'Old Firm' tag for the rivals was believed to be one of the factors, though the term was used in ticket sales in Australia.
Another detail that made Rangers unhappy as was the leaking of the news and uncoordinated announcement. An issue also arose over the first payment due to the Ibrox club.
It's also understood that the planned friendly had been on the table since before Celtic had appointed an Australian manager. The announcement of Celtic's participation in the tournament came first, with the club announcing it as a "homecoming" for Ange Postecoglou.
Celtic did not confirm their opposition though, with news that they would play Rangers only coming when the Australian A-League announced details of the Super Cup. Rangers then followed with their own announcement.
Resistance from fans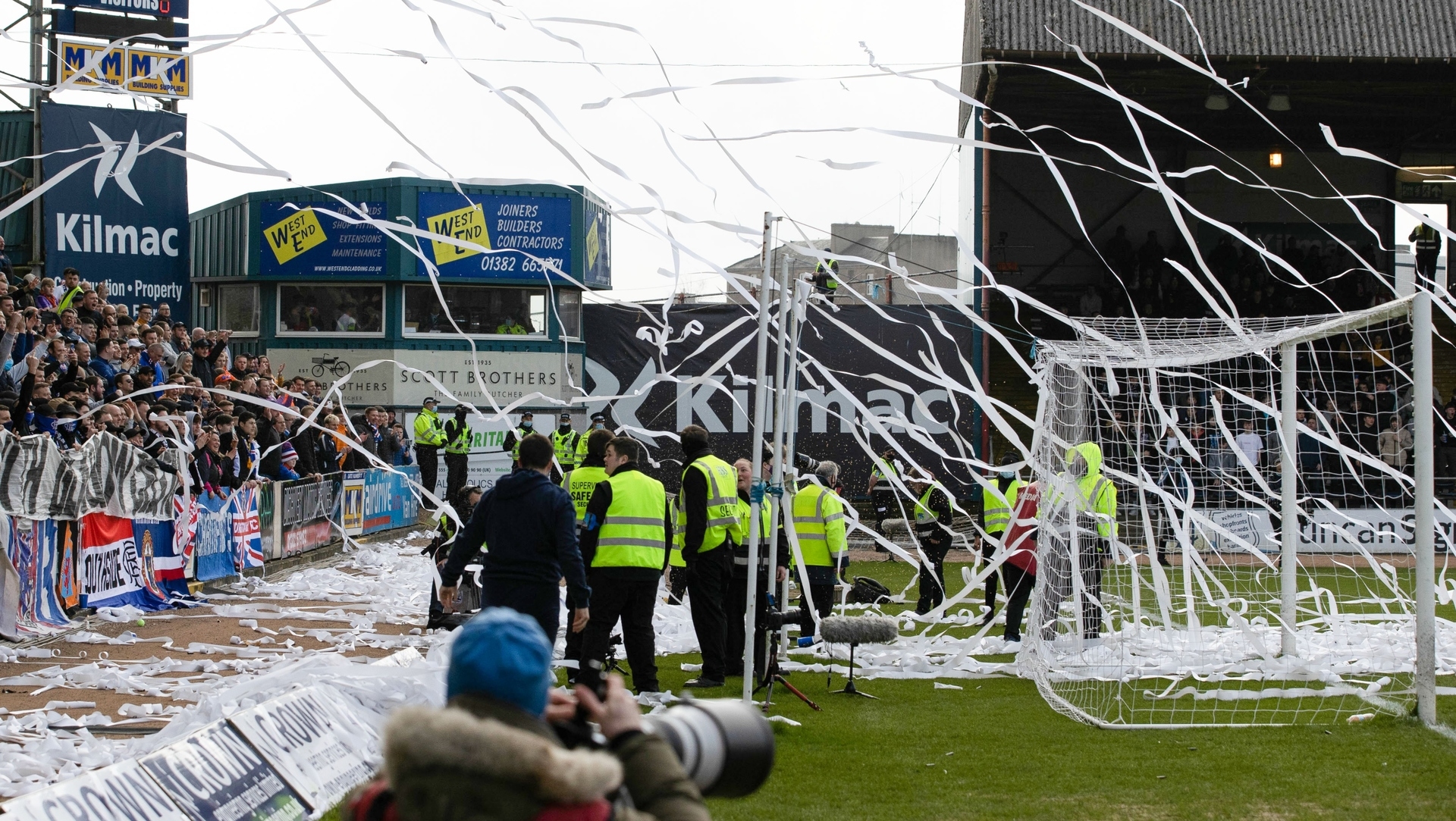 Fans from both clubs made their opposition to the idea known on social media immediately, and showed their anger at the first matches following the announcement.
At McDiarmid Park, where Rangers had travelled to play St Johnstone, away fans unfurled a banner that read "Money over morals. No d£rby friendlies."
A section of the Celtic support at their home game against St Mirren also made their feelings known, distancing themselves from the 'Old Firm' tag as well as the game. A banner that read "We're not half of anything. *Unless there's money to be made. Shove your 'Old Firm' derby up your a***".
Rangers supporters then repeatedly disrupted a match against Dundee, throwing toilet rolls on to the pitch, as well as tennis balls to signal to the club's board that 'the ball is in your court'.
The Ibrox club released a video interview with commercial director James Bisgrove, where he claimed that the financial offer to take part was irresistible, and also claimed that the money generated from playing abroad could match the television revenue the club receives from the SPFL.