With the news that Ange Postecoglou is about to depart the East End of Glasgow for North London, fan boards, podcasters and everyone with an opinion is excitedly debating what it all means.
For those of a green and white persuasion it is akin to a death in the family, and the death of a figurehead at that.
For Celtic's rivals across the city, there's hope that the Australian's departure will tilt the power fulcrum Ibrox way, not least because a natural summer of strengthening at Parkhead could be stalled by the departure.
I've read some daft comments from Celtic supporters to the effect that once again, just as the club motor ahead they seem to give their rivals a boost by shooting themselves in the foot.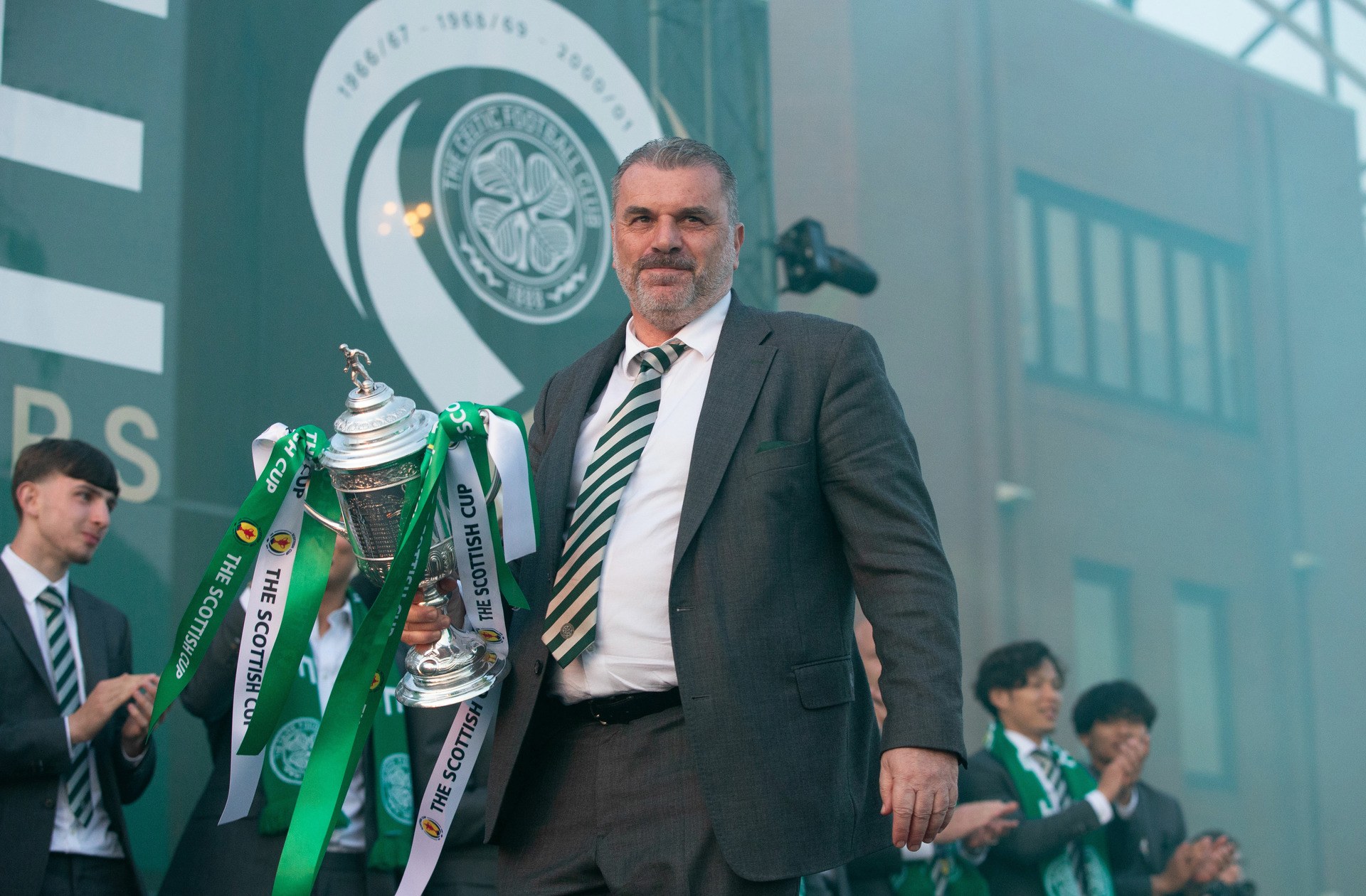 This cannot reasonably be left at the door of the Celtic board. If a manager wants to go then there is nothing that any director can do if his mind is made up.
Postecoglou has been a fascinating addition to the managerial merry-go-round in Scotland.
If one thing above all else is clear, it is that he is his own man, a person who will act on his own instincts and beliefs.
Pleading and throwing more cash as incentives for him to behave against type certainly won't work. In fact, it didn't.
But what is his type?
In interviews with Australian outlets he would evangelise the club, talk warmly of the Glasgow humour and of Scotland's friendliness more generally.
He arguably had a stronger bond with the support than any manager since Martin O'Neill and was debatably the most significant presence since Jock Stein.
Like Stein, he cut an imposing figure, matey and jocular when a lightness of touch was required but prickliness was allied to a hard facial stare when that was what he felt was necessary.
This was particularly in evidence with journalists on fishing expeditions in the hope that the bait of a loaded question would deliver a sensational headline.
The explosion in excellent fan podcasts has brought a welcome dimension to analysis and discussion of the game. Diehards bedecked in club colours discuss with passion and, frankly, a knowledge that would shame many of those who are actually paid to report on football.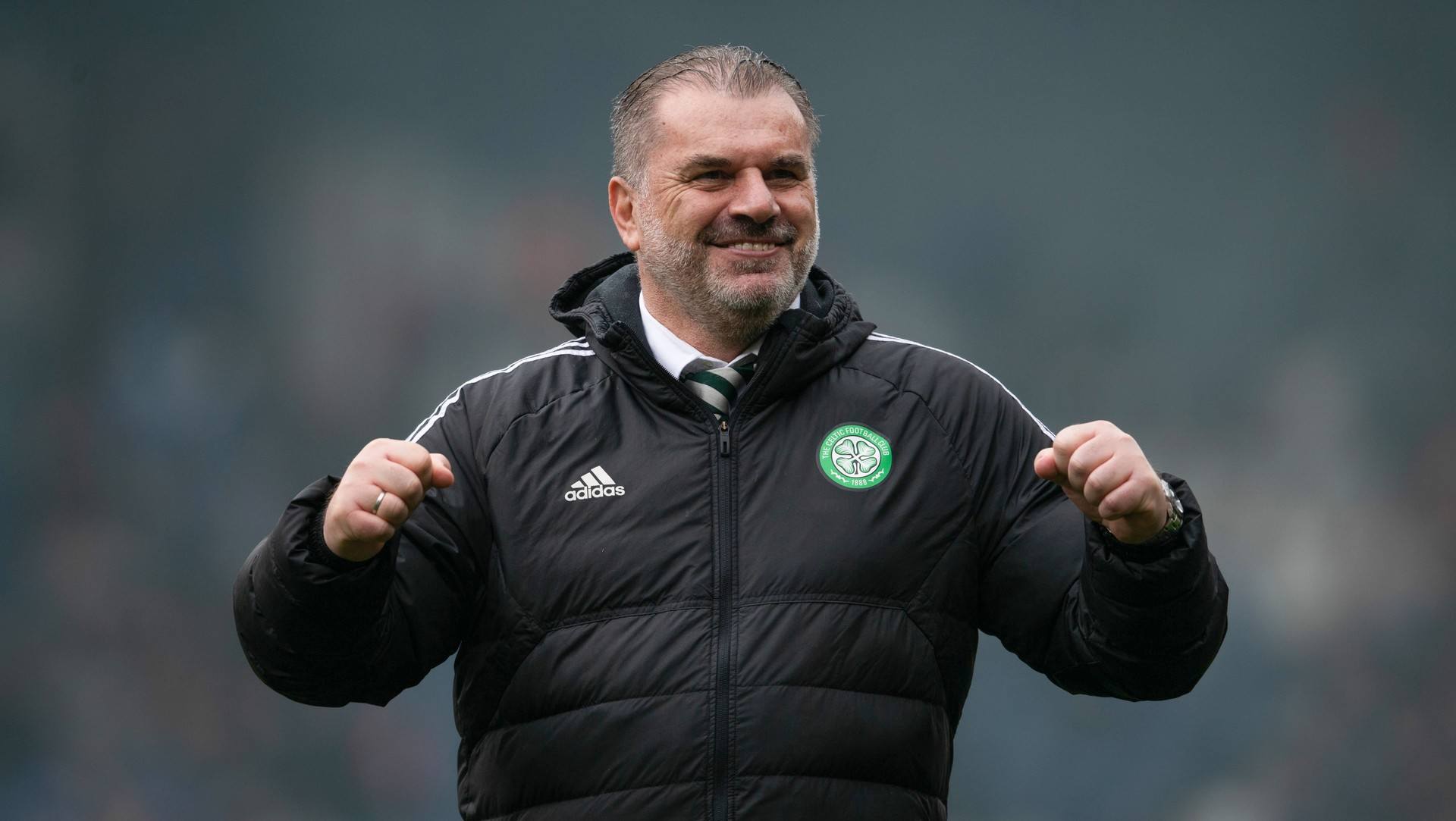 Those online offerings of the Celtic variety are almost reverential when it comes to Postecoglou. They like the fact that his direct, no-nonsense approach would puncture the tedious tabloid approach of what is contemptuously dismissed as the mainstream media.
They also liked his heart on sleeve manner. They liked how he weaved his own story into Celtic's narrative in a way that convinced the support that Postecoglou, despite not being born into Celtic really should have been.
I was one of only 9,000 fans present when he took charge for his first European tie against FC Midtjylland, a match that ended up 1-1. Covid had curtailed the attendance.
It was a beautifully sunny evening and the stocky Aussie in the black jumper emerged from the tunnel. He walked over to the stands and applauded those in attendance. It was, quite literally, his first act and one that was to be a portent of what was to come.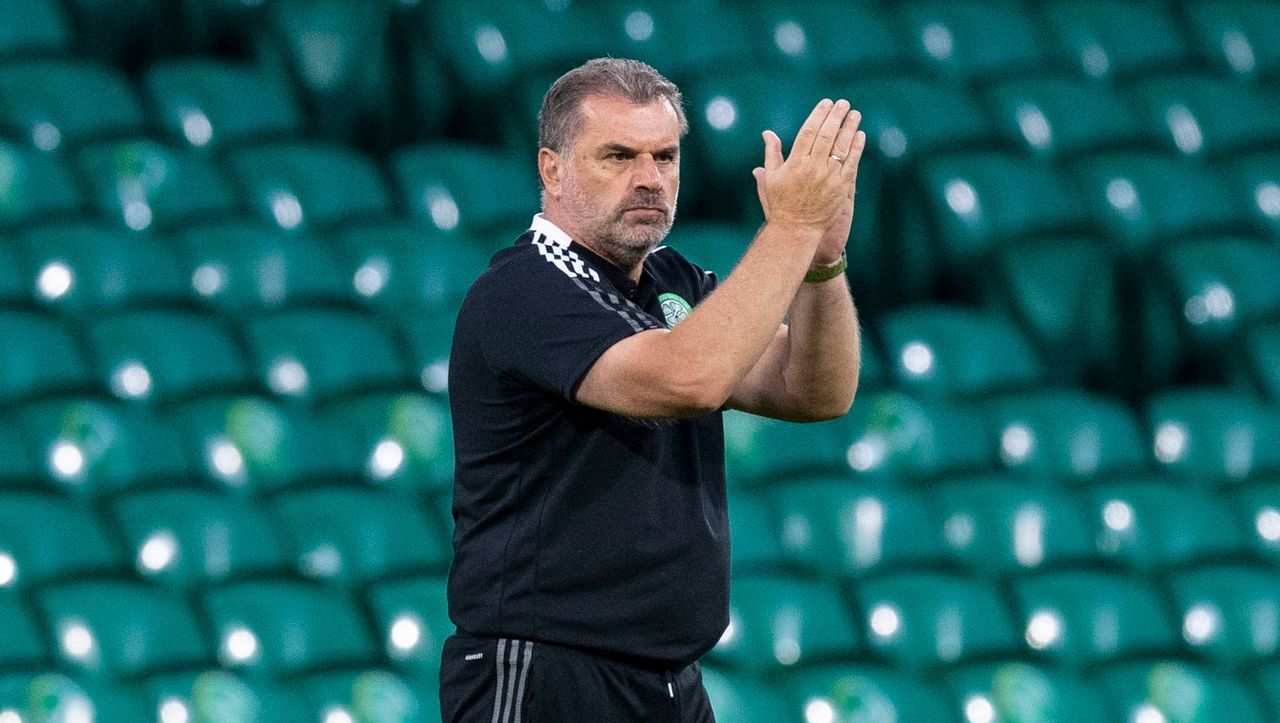 Supporters would become accustomed to his walking behind his players, clapping, gesturing and pumping the club crest. Manager at one with the players, club at ease with those in the stands and Postecoglou, the cement that held them together.
In interviews with Australian outlets he would evangelise the club, talk warmly of the Glasgow humour and of Scotland's friendliness more generally.
He said all the right things. He got it. The post-match chat in the pub was that he was different.
But was he really different?
The way he spoke suggested he was. The embrace of the club's heritage spoke to a deep affection that would act as a brake to him motoring elsewhere.
His remarks that he didn't think about contracts and long-term deals were another sign that he played the business of management by his bespoke rules.
And when he emphasised that he was on a journey, that he was past the start point but way short of the end point, that pointed to him being around a lot longer, didn't it?
Well, no, actually.
Celtic supporters will have to come to terms with an uncomfortable reality. For all the relationship building, straight talking and refreshingly different approach to being the club's figurehead, he is no different after all, in one critical respect.
When another club came calling, he is off, and no amount of heavy hearted, sentimental goodbyes can sugar-coat that reality.
When it comes to what's best for Celtic, Postecoglou chose what's best for Ange. That is the way of football and, in that regard, he is no different from most, if not all managers.
He abandons a stable squad and a stable club who have Champions League football to look forward to in favour of a significant club in England but one where dysfunctionality seems to rule and where, history suggests, he will not be afforded the time to get things right if the start is ropey.
He also goes to a club, many of whose supporters don't want him. They view his five trophies out of six as of little consequence since they were won in a footballing backwater.
Those Tottenham fans have a point.
Had Postecoglou taken Europe by storm there would have been tangible evidence that he should be in the running for a crack at the Premier League.
His stock in London appeared to rise but only after others rejected overtures.
It seemed to rise yet further when it looked left field when set against the prospect of Spurs appointing a Graham Potter or a Brendan Rodgers.
When the latter was appointed Celtic manager, there was a sense among many supporters that they thought he was working his ticket back to England. So, it proved.
During Postecoglou's tenure the feeling was that he was different.
He was not as it turns out.
His legacy is that he turned Celtic around and reasserted their dominance after the horror show of the "ten in a row" season.
His nous in the transfer market suggested that if he continued to build, he would always be one step ahead of his principal rival who are playing catch up with an inferior budget.
The new season is probably blown wide open by Ange Postecoglou's departure from Celtic. His approach and demeanour were a breath of fresh air and he found unsurpassed levels of hero worship from an adoring support.
But in the end, he proved no different from any other manager. When the lure of managing in one of the world's top leagues came calling, he chose infidelity over his love affair with Celtic.