Scotland will defend the Calcutta Cup against England at Twickenham as the Six Nations begins on Saturday.
The rivalry like no other started when a letter was published in newspapers signed by four Scottish clubs.
It laid out a challenge – a match between the best players of Scotland and the best of England.
A crowd of 4,000 people each paid a shilling for entry to Raeburn Place in Edinburgh on March 27, 1871 to watch a 20-a-side battle for superiority with players having no set positions.
Rucks and mauls could include every player on the field, meaning 40-man brawls were not an uncommon sight.
Scotland's first captain was Francis Moncrieff, something his family remain fiercely proud of to this day.
"Scotland versus England always has a special cache to it, and to know that our great-great-grandfather captained that first team is very exciting," Rob Moncrieff told STV News in 2021 to mark 150 years of the rivalry.
Brother Michael added: "I don't really think they knew what they were kicking off. They were throwing down the gauntlet, saying 'we have this game, come see if you can play us'."
It was from one of the aforementioned mass mauls that Scotland crossed the line for the first time and the conversation was duly dispatched.
Historians claim an over-excited spectator roared "Flodden is at last revenged", referring to the great 16th-century battle between the nations.
In a gruelling tie, the sides were evenly matched, but it was Scotland who came out on top after a try apiece was scored in the second half.
Since that historic day, more than 1,100 players have pulled on a Scotland jersey, and the weight of responsibility gets no less, according to former captain Greig Laidlaw.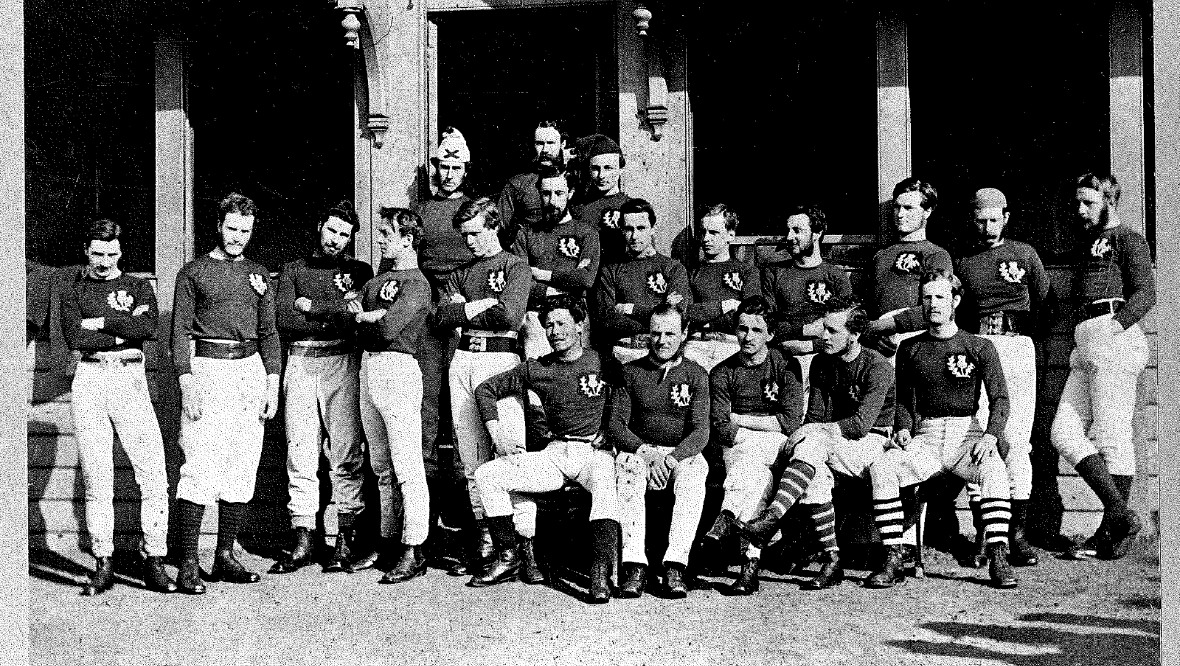 "There's no feeling in the world that can replicate it, whether that's playing at Murrayfield or Twickenham," he told STV News.
Twickenham felt very different last time the sides met there – the 2021 clash was played behind closed doors due to the pandemic – but the stadium will be full on Saturday.
"It goes beyond a game of rugby," said Richard Hill, part of the England World Cup-winning squad of 2003.
"It goes back century upon century in terms of rivalry between the two countries. It's one of those fixtures you always wanted to be involved in."
Watch the Calcutta Cup match live on STV and the STV Player from 4pm on Saturday, February 4.