Disgraced Scottish striker David Goodwillie will not join an Australian football team hours after it announced his signing.
Sorrento FC announced the news on social media, calling the former Scotland international a player with "real quality and experience".
However, the club appeared to be in damage control on Wednesday morning by deleting the original Facebook announcement hours later.
Following reports in Australian press and STV News it was announced Sorrento FC would not be going forward with the deal for the footballer who was ruled to have raped a woman in a civil court in 2017.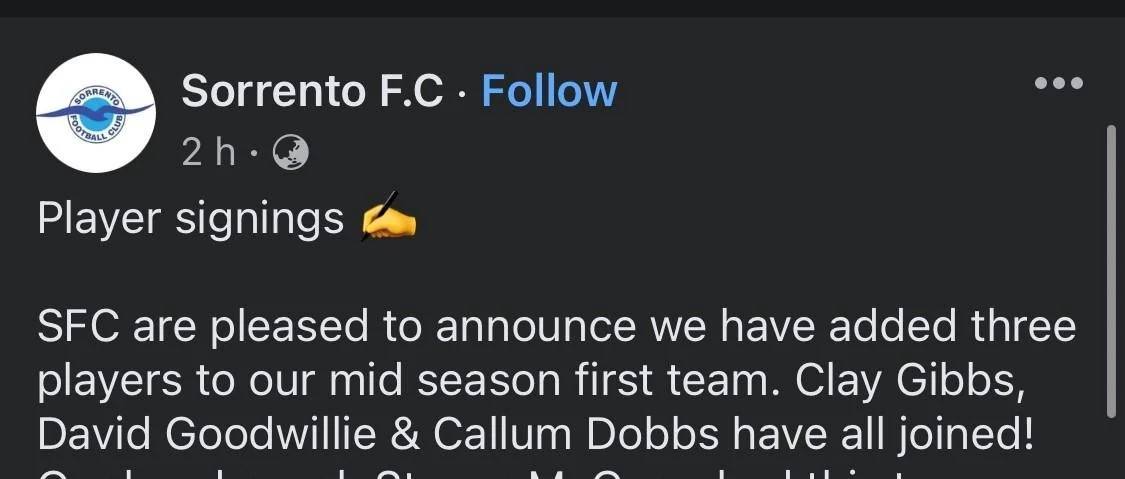 Football West, the state governing body for soccer in Western Australia, told STV News it had held discussions with the club and said Sorrento FC had confirmed it would not be continuing with the signing.
"Football West is in full support of the club's decision," a spokesperson said.
The Australian National Premier League WA outfit announced on Wednesday morning that they had signed the ex-English Premier League striker, who played three international games for Scotland.
Goodwillie had been signed along with Clay Gibbs and Callum Dobbs.
In a statement the club said: "With David, we get a player with real quality and experience. He's played in the top leagues in England and Scotland while also representing Scotland at international level so he's a massive addition to the club."
But the club, managed by former Motherwell and St Mirren player Steven McGarry, later rescinded the deal and apologised for the move.
A second statement said: "Sorrento Football Club has rescinded its contract with David Goodwillie.
"David was scheduled to arrive in Perth within the next week to commence playing with the club for the remainder of the 2023 NPLM season.
"The arrangement was non-commercial in nature.
"The club has informed David of its decision and apologises to anyone in our football and broader community that may have been caused offence by his signing."
Last year, Clyde FC was forced to terminate the loan signing of the striker from Raith Rovers, after the move faced widespread backlash.
His signing for Raith Rovers caused national controversy with sponsors, fans and high-profile supporters alike voicing criticism.
The news eventually led to him being released by the club after eight months without playing a game.
In February this year, he left Radcliffe FC less than 24 hours after his first appearance – following another widespread backlash over his signing.