Andy Murray believes that a home crowd in Glasgow can help the British Team during the Davis Cup.
The former world number one acknowledged that it can bring extra pressure when playing at home.
But, Murray said that he likes feeling nervous before big tournaments and that it can help performances.
The 35-year-old is representing Great Britain in the Davis Cup which takes place in Glasgow from September 13 to September 18.
"I think it does bring a little bit of pressure," said Murray of competing in front of a home crowd.
"It's a strange one, I don't really know why the press in general when it comes to tennis always talk about the extra pressure of playing at home and sometimes seeing it as a disadvantage.
"But in other sports, a home match in football for example, is considered a major advantage and I would say that over the years that it has helped teams playing home ties.
"In the Davis Cup, I do feel like the crowd can help a little bit. You're also able to select a surface as well that hopefully suits your players a little bit more.
"There's many advantages I think to playing at home. Yes, it's a little bit more pressure, but usually with added pressure, for me anyway, I've felt like that's helped me perform better, it's helped me concentrate harder.
"I like feeling nervous before big matches or big tournaments, it shows that you care and it tends to help with performance rather than hinder it I think."
Murray won the Davis Cup for Great Britain in 2015 for the first time since 1936 after he defeated Belgium's David Goffin to clinch the decisive point.
He says that Great Britain has a "really strong" team this year that should be excited about spending time together.
He said: "I don't know exactly what the full team is going to be yet, but obviously Cam Norrie has had a brilliant sort of 18-months.
"Dan Evans has been consistently in the top 30 in the world now for the last couple of years, had a really good run a couple of weeks ago and in Canada was playing some really good tennis.
"From the doubles side, Joe Salisbury's ranked number one in the world in doubles and Neal Skupski is number one in the race this year, he's been the best doubles player in the world this year.
"Obviously behind them, my brother is ranked 25 in the world or so, we've got Jack Draper who's looking like he's going to be in the top 50 next week.
"So, yeah, we've got lots of options. That wasn't something we necessarily had in the past so we've got a really strong team and we should be excited about spending the week together and seeing what we can achieve."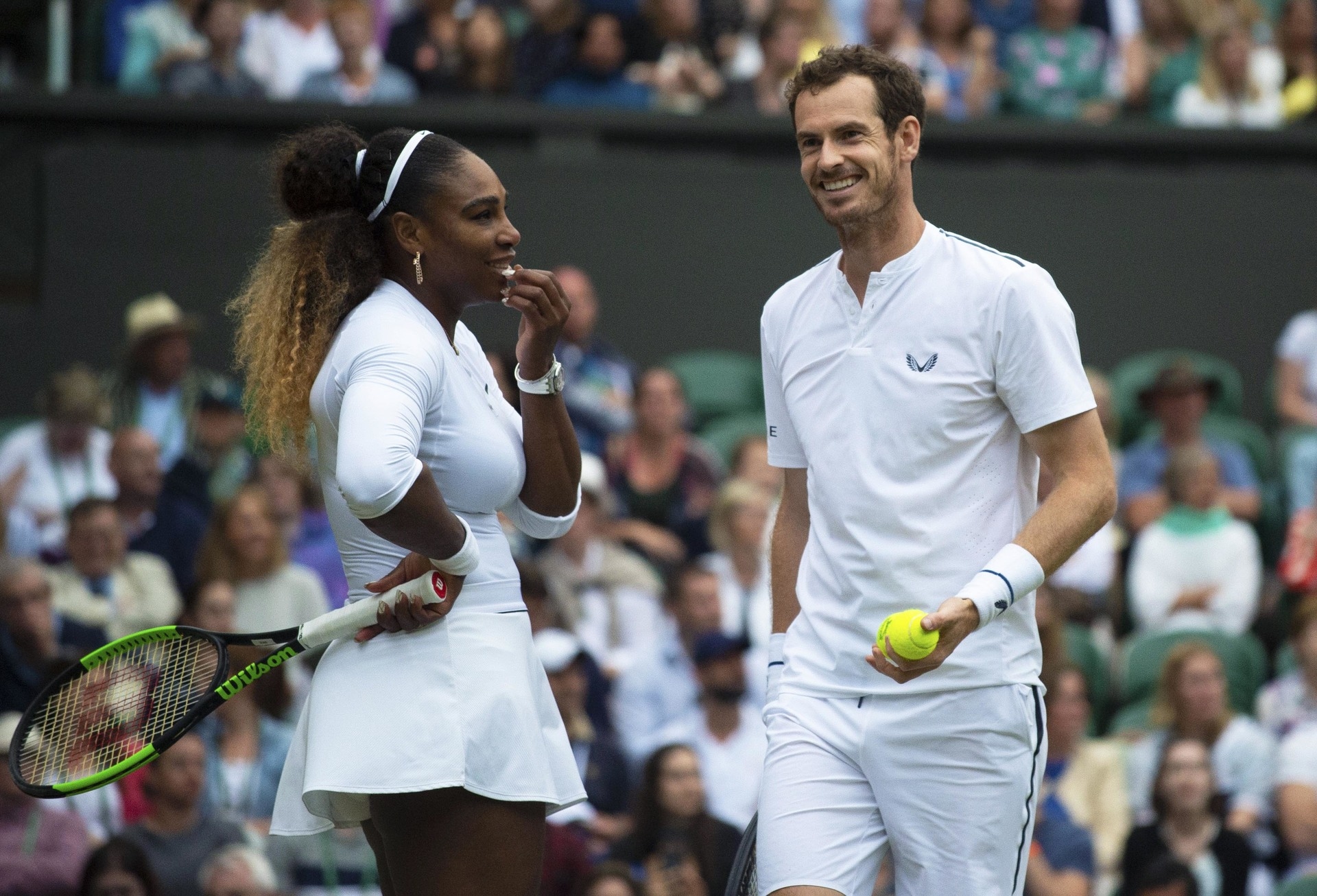 Before competing in Scotland, Murray will face Francisco Cerundolo in the first round of the US Open in New York on Monday.
The tournament is expected to be the final one in the career of Serena Williams, who announced her retirement earlier this month in Vogue magazine.
Murray, who played with Williams in the mixed doubles at Wimbledon in 2019, has said he hopes that the US Open represents a celebration of her career.
He said he hopes that she is able to have the send off that she deserves in the tournament.
"I've seen her briefly at the tournaments. I actually bumped into her on the streets in Washington during the tournament there," he said.
"She wasn't playing but she was going round on one of the electric scooters that you can hire. I think she was doing some sightseeing and I bumped into her.
"We stopped and had a chat there but she hadn't announced that she was stopping yet so I didn't know that that was coming at the time."
Murray reflected on the legacy of Williams and the impact that she has had on tennis and in sport.
"She's obviously been a huge, huge figure in world sports, not just in tennis," he said.
"I hope that this week goes well for her, not necessarily in terms of results but I hope that she gets the send off that she deserves."
Tickets for the Davis Cup are available from £5 for kids and £10 for adults via the LTA website.