The First Minister has been urged to "get off the fence" and oppose plans for the Rosebank oil field in the North Sea, with comedian Frankie Boyle among those calling for him to do so.
An open letter from Friends of the Earth Scotland urges Humza Yousaf to put pressure on the UK Government to halt plans for Rosebank, which is 80 miles off the coast of Shetland.
Yousaf has previously said he is "not convinced" the development should go ahead.
The campaign group said it received backing from hundreds of performers and visitors during the Edinburgh Festival Fringe in August, and its letter has been signed by Boyle, performer Julia Masli and actor Tam Dean Burn.
In the letter, Yousaf is told: "Until now you have avoided taking a strong position on the future of the oil and gas industry in Scotland, or on the development of the controversial Rosebank oil field.
"But the time for sitting on the fence is long past, and your silence on new fossil fuels is becoming a tacit approval for these projects."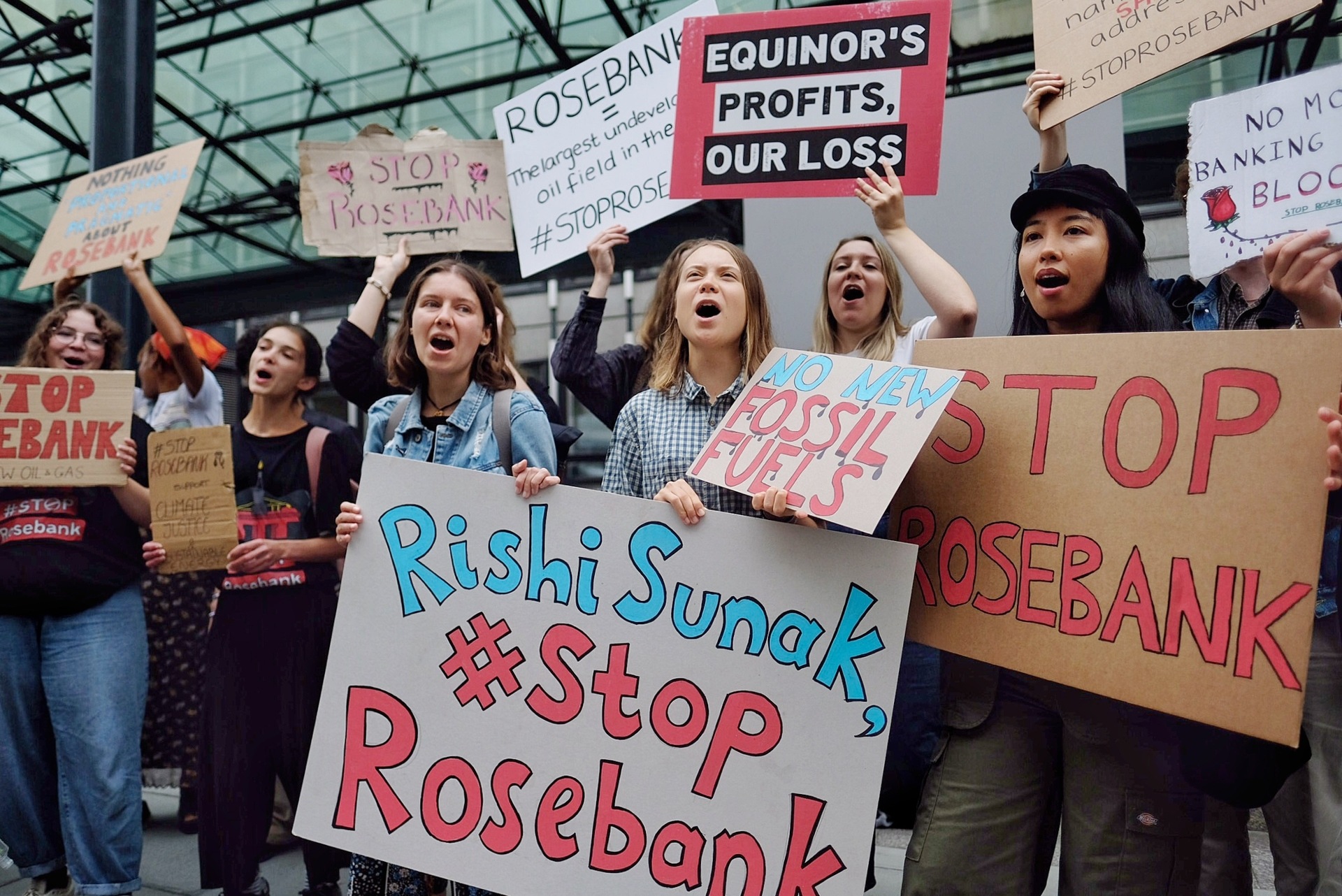 Plans for Rosebank, which contains up to 350 million barrels of oil and is currently one of the largest untapped discoveries in UK waters, is devolved to Westminster, but activists have said Mr Yousaf's "strong opposition" could put pressure on UK ministers.
Rosebank could produce 69,000 barrels of oil per day – about 8% of the UK's projected daily output between 2026 and 2030 – and could also produce 44 million cubic feet of gas every day, according to Equinor, the Norwegian firm behind the project.
Boyle's involvement follows his calls for Prime Minister Rishi Sunak to throw out the Rosebank plans in February.
Friends of the Earth campaigner Freya Aitchison said: "People come to Edinburgh from all over the world to perform at and attend the Fringe, and from the outside it looks like Scotland is a green and forward-thinking place.
"From hundreds of conversations in the streets last month, it's clear that people are frustrated that in reality the Scottish Government doesn't always live up to this reputation.
"The Scottish Government needs to get off the fence and oppose the climate disaster that is the Rosebank oil field. For too long, they have been dodging the issue and it is time the First Minister gave a clear answer to those asking whether he thinks the development should go ahead."
Yousaf's predecessor Nicola Sturgeon previously voiced her strong opposition to Rosebank, and also spoke out against the Cambo oil field in 2021.