Gusts of up to 80mph could batter parts of Scotland overnight on Tuesday as forecasters issued a yellow weather warning.
The Met Office said there could be a "danger to life from flying debris" between 8pm on 9am on Wednesday morning, with 60mph winds expected "fairly widely" across the country.
Experts said there remained "uncertainty" over how the conditions will affect the central belt, but those in the north can expect extremely blustery conditions, particularly overnight.
It comes from an area of low pressure moving to the south of Iceland, which will gain ferocity as it closes in on Scotland.
Forecasters said there was a slight chance of some damage to buildings along with inclement travel conditions.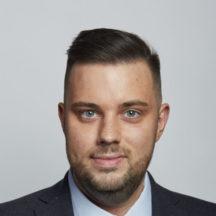 Insight
Philip Petrie
STV News Weather Presenter
"Over the past couple of days we have been keeping an eye on a deep area of low pressure moving just to the south of Iceland, that has been deepening over the weekend. This will progressively move closer to Scotland over the next couple of days, and it will bring with it some extremely strong winds.
"The Met Office have just issued a yellow weather warning for wind covering much of the country, as many areas could see gusts of up to 60mph, but in particular parts of Lewis, Orkney and north of the mainland could see gusts of up to 80mph.
"The winds will always be strongest around the north coasts and islands where we will see locally gale force winds, but everyone will experience strong winds overnight, and the warning runs from 8pm on Tuesday until 9am on Wednesday, as the winds will peak during the night and into the early hours.
"There is a chance that the Met Office could escalate this warning to an Amber, in which case it would make it our first named storm of the year.
"But at the moment they are assessing the impacts and the likely disruption and have yet to increase the warning."