A yellow weather warning has been put in place for large swathes of the country as sheets of rain and stormy weather are set to batter Scotland into the evening.
Forecasters predict up to 60mm of rain could fall within a matter of hours in affected areas while flood alerts are also in place.
Thunderstorms are expected to rumble over the country until at least 11pm on Tuesday, with low pressure set to dominate weather systems for the remainder of the week.
It could lead to further volatile conditions heading into the weekend.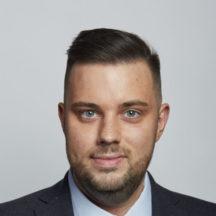 Insight
Philip Petrie
STV Weather Presenter
"For the rest of this week our weather is dominated by low pressure, which is spiralling out to the west of the UK like a washing machine, pushing frontal systems continuously across the country.
"It's these fronts that are bringing with them the heavy showers we've seen throughout today and will continue to see until Thursday.
"Along with the showers there is a chance of thunder and also some hail. At the moment there is a lot of uncertainty as to where and when the worst thunder strikes will be, so any warnings that are issued are likely to be on the day.
"This is the case today as the Met Office have just issued a warning for thunderstorms that comes into effect at 4pm, covering a large part of the country including parts of Angus, Dundee, Fife, Stirling, Aberdeenshire and the central belt. Within this warning area we could see up to 60mm of rain in three to four hours.
"Things are looking pretty similar overnight and over the next couple of days so we will be keeping an eye out for further warnings."