Global wildlife populations are falling "catastrophically" according to a report by the WWF.
On Thursday the charity revealed that numbers of mammals, birds, fish, plants and insects have fallen an average of 68% globally since 1970 – more than two thirds in 50 years.
Agriculture and land-use change, including the conversion of wild spaces into farmland, are named among the main causes of global nature loss, as well as over-fishing.
The Living Planet Report 2020, which includes contributions from more than 125 experts from around the world, draws on the latest findings measured by a Zoological Society of London index tracking 20,811 populations of 4392 species.
The report shows that African elephant populations in the Selous-Mikumi ecosystem in Tanzania have declined by 98% between 1985 and 2010 due to the increasing of poaching in the early 1980s.
In the UK, the grey partridge has declined by 85% between 1970 and 2004, likely due to the effects of agricultural intensification.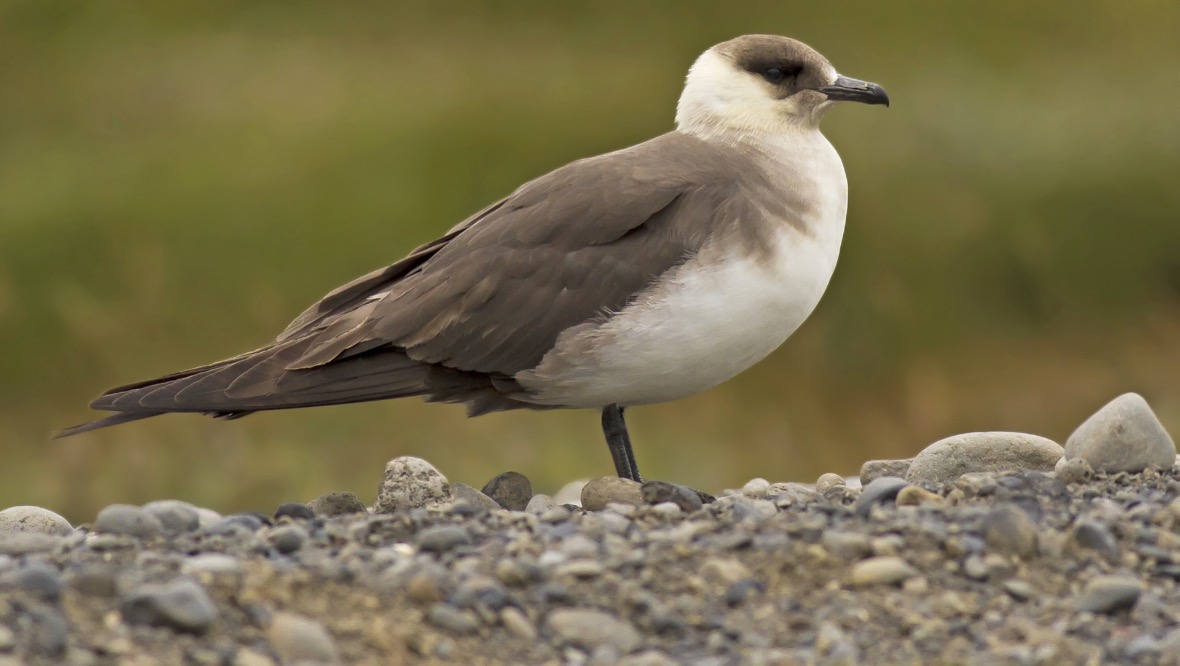 The Arctic skua, found in the Orkney Islands, experienced a more pronounced decline than any other seabird in the UK.
RSPB conservation scientist Dr Allan Perkins says he has seen Arctic skua numbers drop as much as 80% in Scotland.
"Basically they're not producing enough young each year to replace themselves," he said.
"That's all linked to the struggles that seabirds in the northern isles have been facing with not finding enough food to feed their chicks. That in itself has been linked to climate change."
Establishing marine protected areas could help protect food sources for Scotland's seabirds. It's a solution backed by the WWF.
"We're on track to wipe wildlife from the face of the planet, but nature is sending us a desperate SOS," said Lang Banks, director at WWF Scotland.
"This report makes clear that recovery can happen, but we need to place the environment at the heart of our decision-making, end harmful practices and catalyse nature's recovery if we are to have any hope of building a safe and resilient future for nature, people and our planet.
"Here in Scotland that means restoring and expanding our native habitats; building farming and fishing in a way that enhances nature and reduces climate emissions, and protecting our oceans."
This year's Living Planet Report also includes Voices for a Living Planet, a collection of essays from global thought leaders on how to build a healthy and resilient world for people and nature.
The lead essay is written by WWF ambassador Sir David Attenborough, who highlights that humanity is now in a new geological age, the Anthropocene.
"The Anthropocene could be the moment we achieve a balance with the rest of the natural world and become stewards of our planet," said Sir Attenborough.
"Doing so will require systemic shifts in how we produce food, create energy, manage our oceans and use materials. But above all it will require a change in perspective. A change from viewing nature as something that's optional or 'nice to have' to the single greatest ally we have in restoring balance to our world.
"The time for pure national interests has passed, internationalism has to be our approach and in doing so bring about a greater equality between what nations take from the world and what they give back.
"The wealthier nations have taken a lot and the time has now come to give."