Passengers will be boarding the world's first full-size, self-driving bus service in Scotland from the spring.
Edinburgh will be home to the first fleet of autonomous buses that will carry passengers over a 14-mile route across Forth Road Bridge from Ferrytoll Park and Ride in Fife to Edinburgh Park train and tram interchange.
The project is one of seven successful projects from around the UK, and forms the most advanced set of commercial, self-driving passenger and freight operations anywhere in the world, the Department for Business, Energy and Industrial Strategy (BEIS) said.
The CAVForth II buses will run as "captained" services meaning a member of staff will be on the vehicle to help passengers with boarding, buying tickets and queries.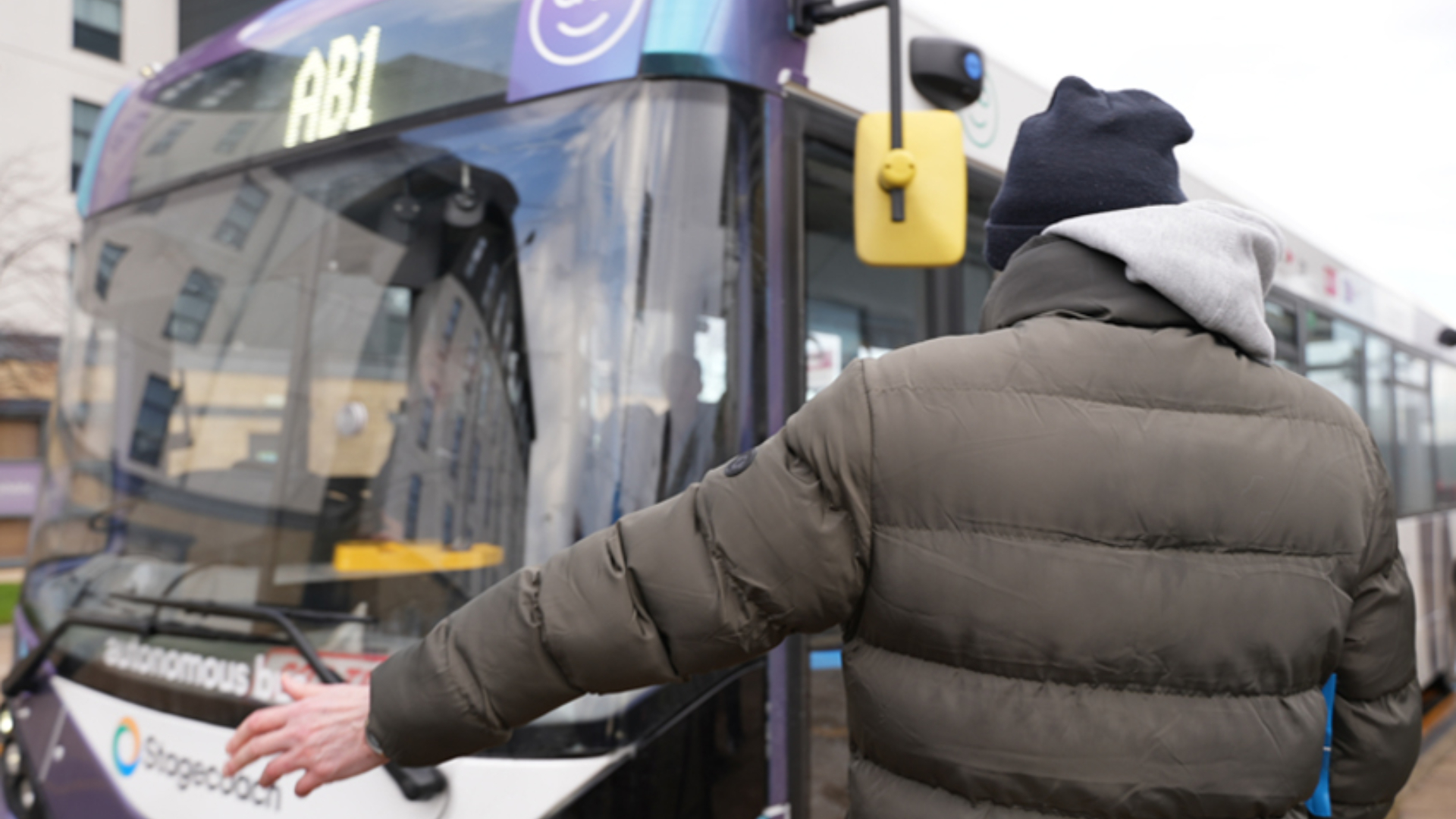 But thanks to £10.4m in funding, Stagecoach hopes future deployments with smaller vehicles could operate with no staff on board.
The project is one of seven autonomous passenger and freight vehicle programmes to win a share of £81m in combined Government and industry funding.
Stagecoach has already successfully transported the first group of 22 passengers on the autonomous bus.
The riders were local bus users who volunteered to be part of the design process.
Fleur, who joined the panel through a forum for young people, said: "This is something I never thought I would be involved with.
"I've really enjoyed having the opportunity to share my opinions and bring my thoughts forward – and it's brilliant to see it come through and become this actual thing from a few drawings.
"It was quiet exciting, the thought of getting on for the first time, I wasn't worried at all about it – you wouldn't know the difference between this and a normal bus from the driving."
The service will run on a frequent timetable with the capacity for around 10,000 journeys per week.
The bus operator said the 14-mile route launching in spring will be extended to Dunfermline city centre.
Other self-driving vehicle projects awarded funding are based in Belfast, Cambridge and across Solihull and Coventry, while there are two in Sunderland.
All the schemes will be expected to demonstrate they are capable of sustainable commercial services by 2025.
Business secretary Grant Shapps said: "In just a few years' time, the business of self-driving vehicles could add tens of billions to our economy and create tens of thousands of jobs across the UK.
"This is a massive opportunity to drive forward our priority to grow the economy, which we are determined to seize.
"The support we are providing today will help our transport and technology pioneers steal a march on the global competition by turning their bright ideas into market-ready products sooner than anyone else."
Transport secretary Mark Harper said: "Self-driving vehicles including buses will positively transform people's everyday lives – making it easier to get around, access vital services and improve regional connectivity.
"We're supporting and investing in the safe rollout of this incredible technology to help maximise its full potential while also creating skilled jobs and boosting growth in this important sector."
The Government says it is committed to introducing legislation that will enable the safe use of self-driving vehicles on UK roads.
STV News is now on WhatsApp
Get all the latest news from around the country
Follow STV News
Follow STV News on WhatsApp
Scan the QR code on your mobile device for all the latest news from around the country