Donald Trump's term as US President will come to an end on Wednesday with the inauguration of his successor Joe Biden.
Trump has already said he will not be attending the ceremony in Washington and can now turn his attention to his business interests, including in Ayrshire and Aberdeenshire.
Years of losses at Turnberry and the Menie Estate have contributed to significant debts for his organisation, leading to suggestions he may have to sell some properties.
But American politics expert, Professor Chris Carman from Glasgow University, doesn't believe 'for sale' signs will soon appear in front of his Scottish properties
"It may well be that there are holdings in the US that they look to liquidate first before they look to Scotland," he said.
"Trump has, at least publicly, always said that he sees the Scottish golf courses and holdings as jewels in the crown of his organisation, so my guess is that he will look to hold onto those as much as he possibly can."
Scotland has something of a love-hate relationship with Donald Trump that will continue beyond his presidency.
His publicity has undoubtedly brought more people here, and his investment has created jobs and opportunities.
But after the Capitol riots, which cost five people their lives as Biden's presidency was confirmed in Congress, the Trump brand has become toxic in many eyes.
It led to the Turnberry golf course being barred from hosting the Open Championship and could put many people off visiting here.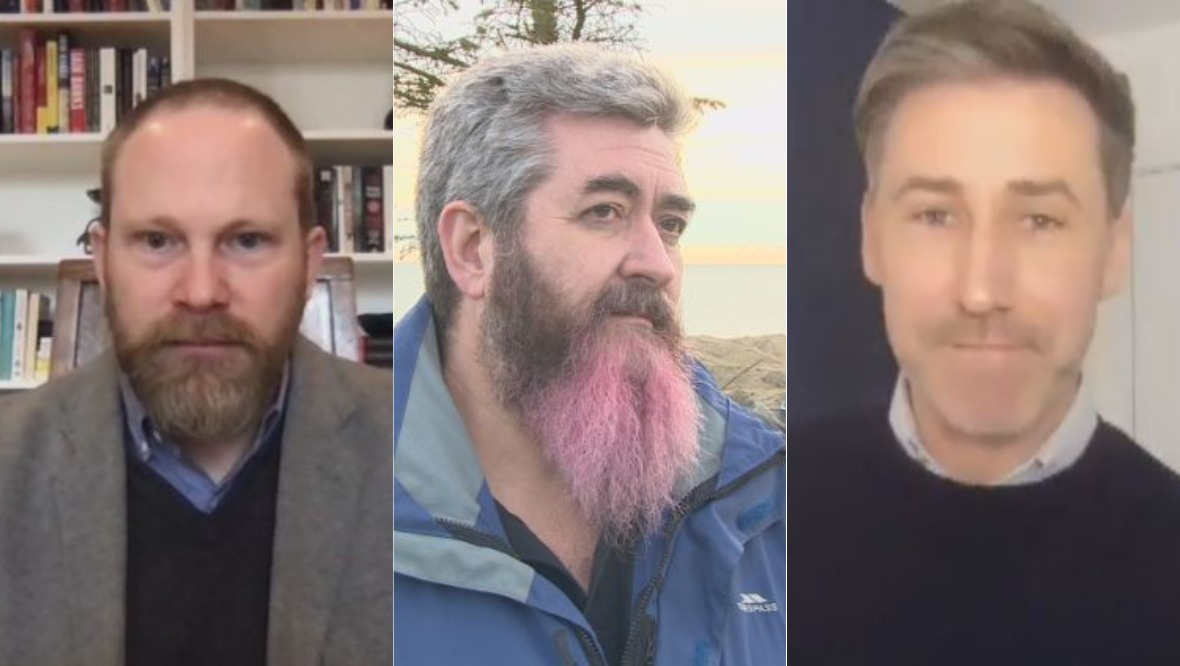 Frank Gormanley, from Ayrshire Chamber of Commerce, says Trump has been good for jobs in the area.
"I'd like to think that people will understand the bigger picture of Turnberry over and above the name at the front door," he said.
"Trump hasn't had it that long really, however, it has to be said that there has been multi-million-pound investment in the resort.
"So, obviously it would be catastrophic for the local area in terms of the job losses and the economic impact for the area, but I'd like to think that if that was the case there would be someone who would be willing to come in and quite quickly buy what is a globally recognised resort."
Ever since his proposals to build an exclusive golf resort in Aberdeenshire, Trump has boasted of his Scottish roots and briefly visited the home of his mother on Lewis in 2008.
But despite his investment, some want him to sever all ties with Scotland.
David Milne, a Menie resident, said Trump's ownership had come at a significant cost to the area.
"The comment has been made that he has business interests here," he said. "He does, yes, but he's also cost us a lot of money and a lot of environmental benefits.
"The damage to the economy on this site, let alone the damage to the environment, is incredible.
"There will be people who have benefitted, nothing is ever 100% negative or 100% positive. We don't want him here, he's already caused enough harm, why let him do more?"
A display of patriotism will be seen on Washington's National Mall on Wednesday as Biden is sworn in as president.
It will be an attempt to unify a nation following a term that has divided both at home – and overseas.
STV News is now on WhatsApp
Get all the latest news from around the country
Follow STV News
Follow STV News on WhatsApp
Scan the QR code on your mobile device for all the latest news from around the country