Have you noticed a lack of tomatoes on the shelves of your local supermarket in recent days?
If so, you're not alone as a lack of vegetables – primarily tomatoes – has been a common sight across Scotland in recent days.
Stormy weather in Spain and Morocco has led to a shortage of produce, causing prices to skyrocket.
And any hope that farmers in Scotland could plug the gap is unlikely, as rising energy costs means they're too expensive for most to grow.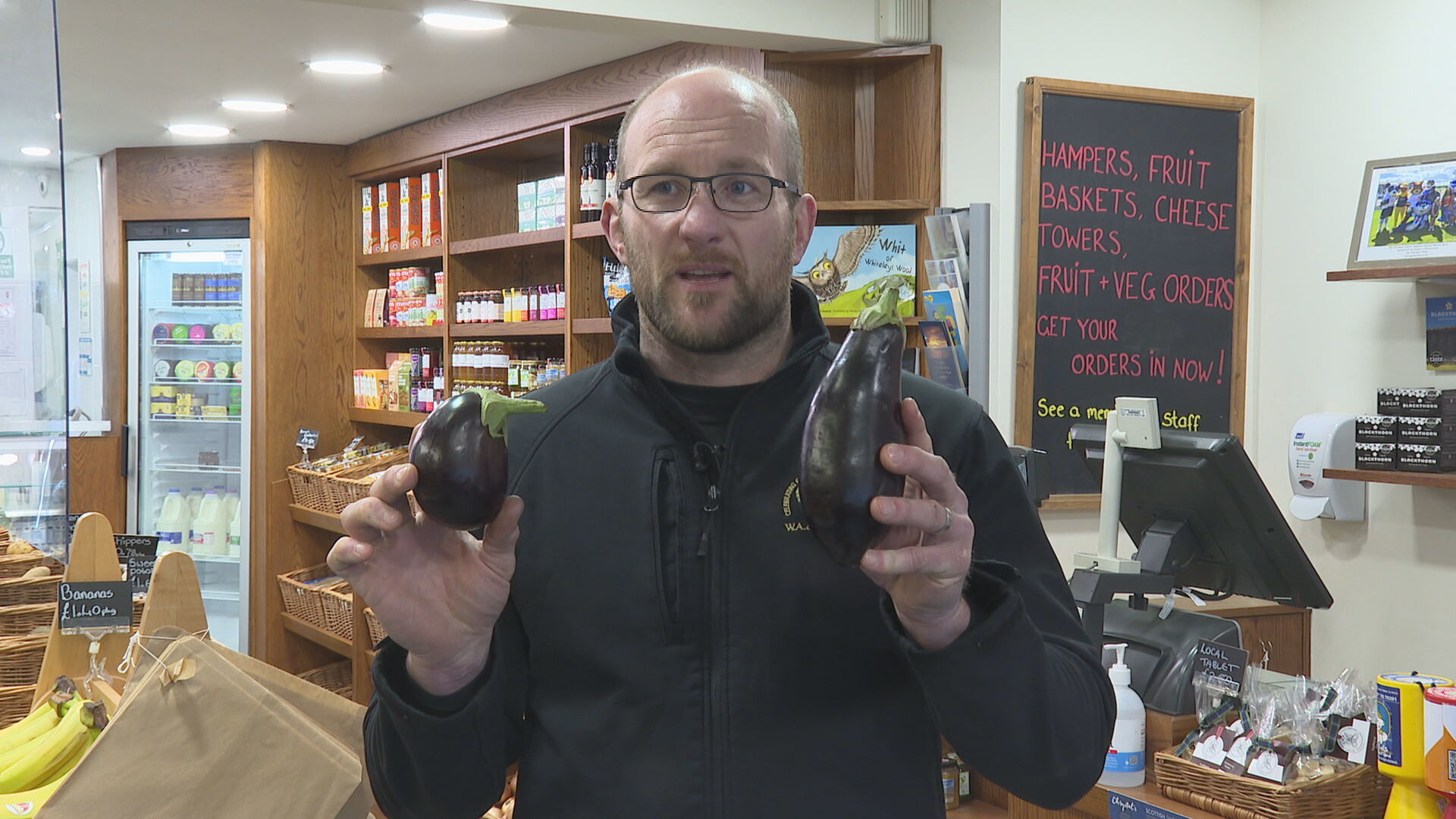 Scott Grant, a fruit and vegetable supplier in Ayr, told STV News: "Everything has been stunted, so the growth pattern that should be there, isn't.
"The produce isn't ready and obviously there is pressure on the growers to meet the supply demand but it's just not happening.
"So you are in turn experiencing shortages, coupled with massive price increases you are having to pay, which is causing a lot of issues – certainly for small businesses like myself."
Scott has changed what he sells to try and break even. "We can't offer customers these products because we know they're not prepared to pay in excess of a pound for a pepper.
"We would have to put it out at significantly more than a pound if we wanted to make our margin and it's not going to happen."
But elsewhere those costs are being passed on. Just 16% of fruit found in British supermarkets comes from the UK, meaning our supply chains are vulnerable.
With costs spiralling across the board, farmers in Scotland are also changing what they grow.
Gordon Cauldwell now relies on hardy crops of kale and leek, which will survive the harshest of Scottish winters.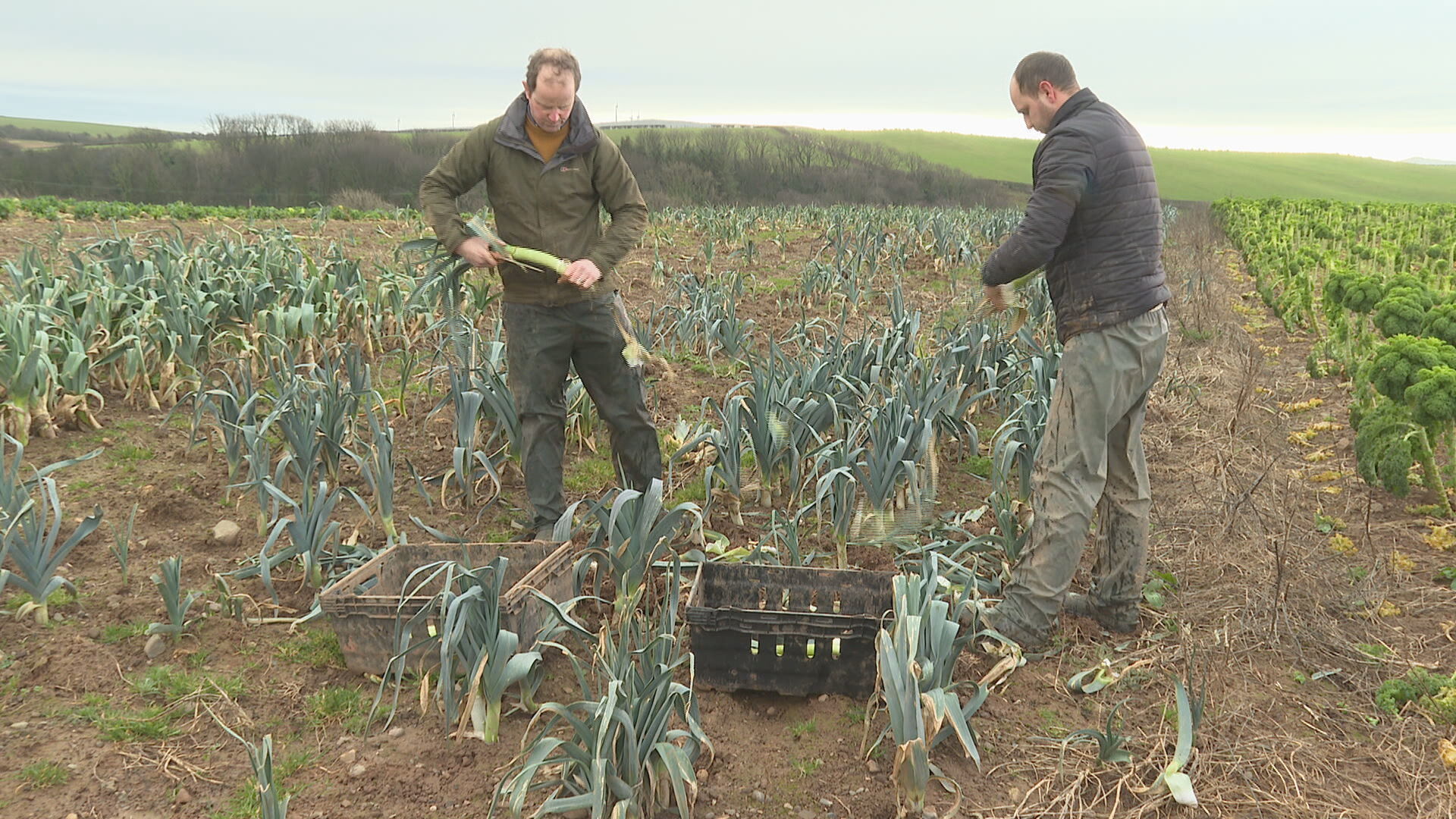 He said: "Growers can't afford to heat tunnels the way they used to, just with the cost of energy.
"So there is definitely going to be a knock-on supply to products that are grown indoors like cucumbers, peppers, tomatoes, these kind of things."
The Scottish Government says it is committed to supporting food production on home soil. But with climate change and the cost of living causing uncertainty for both farmers and foreign supply chains, empty shelves could become a common occurrence.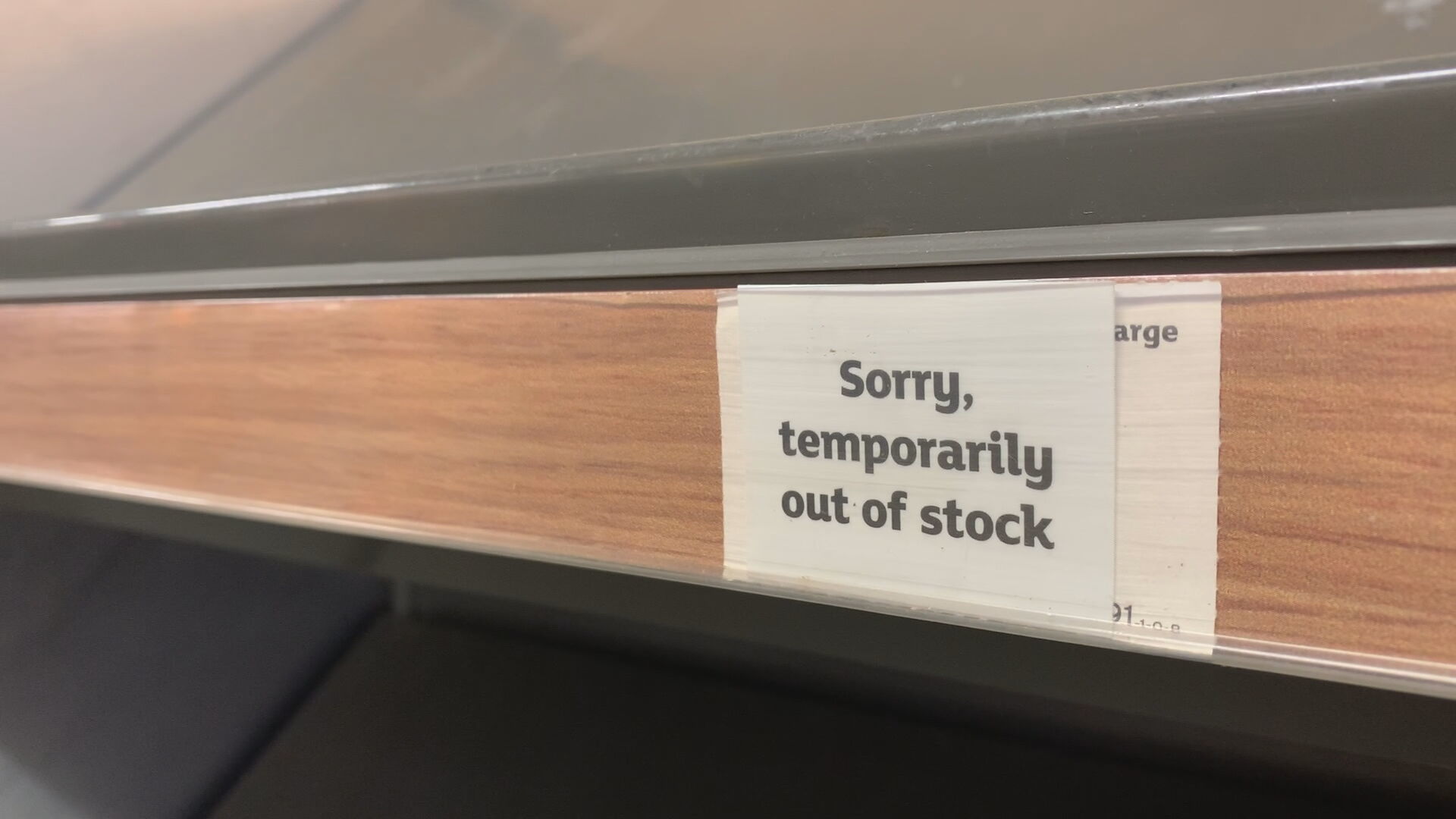 According to Coexphal – the Association of Organisations of Fruit and Vegetable Producers of the province of Almería, one of the biggest tomato-producing regions in Spain – the volume of tomatoes sold in February was lower than in the same period in 2022.
Cucumbers were down 21 per cent, while peppers and aubergine production had fallen by 25 per cent.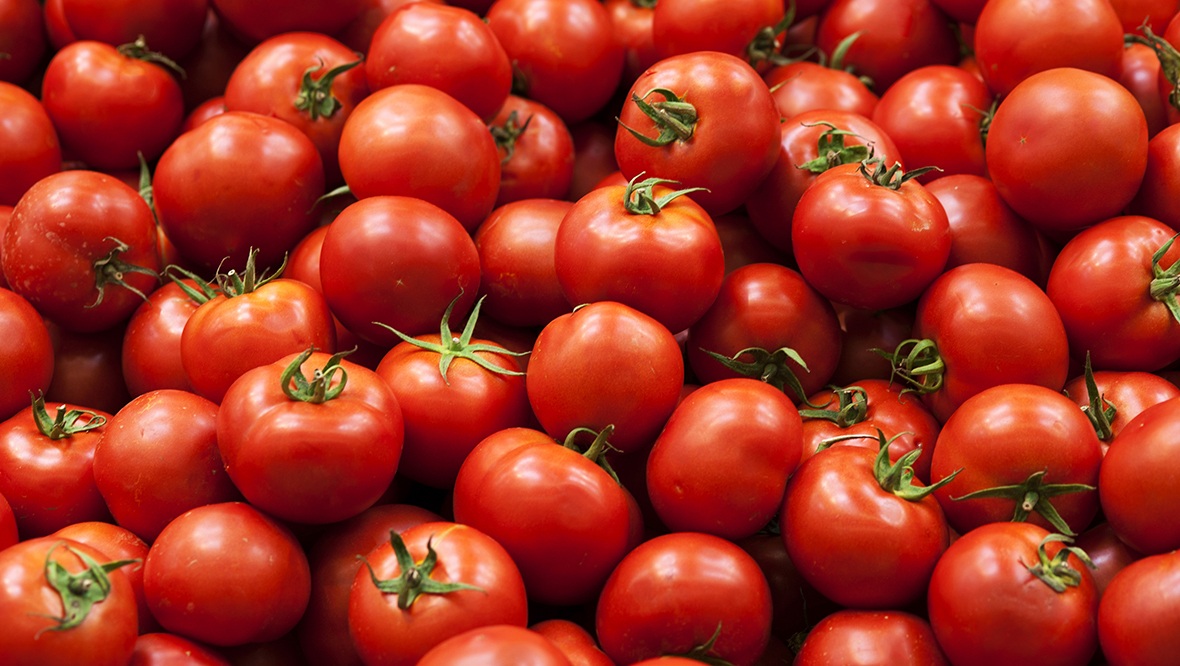 Andrew Opie, director of food and sustainability at the British Retail Consortium, said: "Difficult weather conditions in the south of Europe and northern Africa have disrupted harvest for some fruit and vegetables including tomatoes.
"However, retailers are adept at managing supply chain issues and are working with farmers to ensure that customers are able to access a wide range of fresh produce."
Some 24% of tomatoes eaten in Britain come from Morocco and weeks of heavy rain and a cold spell has led to a significant shortfall of supply across many products.
Lee Stiles, secretary of the Lea Valley Growers Association, said: "What they've found is especially in Spain and Morocco, they've had very cold weather – because they don't necessarily grow in glasshouses with heat – which has meant that the crops are not growing as quickly. The yields are down."
In addition, Mr Stiles said, there have also been issues with transporting goods to the UK, including disruption to a ferry that takes produce from Morocco to mainland Spain in order where it then starts a four-day road trip to the UK.
Ferries between mainland Spain and Morocco were disrupted by cancellations due to bad weather between February 9 and 12. The three-day delay led to long tailbacks of goods crossing from the Port of Tangier in Morocco to the Port of Algeciras in Spain.
Mr Stiles said: "It's all a bit of a perfect storm where, instead of encouraging or paying British growers the correct price, they've [the supermarkets] decided to go overseas and there's been a disruption to the supply chain which means that there are empty shelves in supermarkets."
STV News is now on WhatsApp
Get all the latest news from around the country
Follow STV News
Follow STV News on WhatsApp
Scan the QR code on your mobile device for all the latest news from around the country