Free bus travel for young people is one of the Scottish Government's flagship policies.
But new figures released on Monday show that uptake has been very low, with just three out of ten Scots aged under 22 claiming a free bus pass.
Opposition politicians have branded the scheme a "humiliation", but the Scottish Government say take-up has been affected by the Covid pandemic.
STV News has spoken to people about their experiences of applying for free travel and looks at why some have found it frustrating.
How do you get a card?
To apply for free bus travel, applicants first need a Young Scot/National Entitlement Card.
To get one of those, people need to create a mygovscot account, which will require a recent digital photo showing head and shoulders, proof of identity (passport, driving licence, Young Scot card or biometric residence permit), proof of address (such as council tax bill or bank statement) and proof of disability (if applying for disabled concessionary travel).
If you are a parent or guardian of a 5-15 year old, you must apply on their behalf.
Once you have received your Young Scot/National Entitlement Card, the next step is to download free bus travel onto your existing card using the Transport Scotland Pass Collect app.
More information on how to use the app is available on Transport Scotland's website.
Effectively, people need to place their card at the back of their phone to download free bus travel – the same as for contactless payment.
Youngsters who already have a Young Scot/National Entitlement Card can apply for a replacement. A new card with the travel product on it and an updated photograph will be delivered by post.
How many people have one?
Across Scotland just 284,328 children and young people aged between five and 21 have been issued with a pass, out of the 949,000 who are eligible, according to Scottish Government figures obtained by Scottish Labour.
That means uptake for the scheme – which opened for applications in January this year – is just 30% or three out of ten young Scots.
The figures also showed that in 11 of Scotland's 32 local authority areas fewer than a fifth of under-22s had a pass – with just 13.3% of those eligible in South Lanarkshire having one.
Why are people finding the process difficult?
Leanne McGuire described the process to obtain free bus travel as the "bane of her life".
Her daughter uses the bus to get to and from school every day, so she applied straight away when the scheme opened up in January.
"Complicated, that's the simplest way to explain it. It's way more complicated than it needs to be," she told STV News.
"If you're doing it online, which is what Transport Scotland are urging you to do, you need photographic ID for you as a parent, you need photographic ID for your child, you need proof of you being their parent or carer, and you need proof of address.
"For somebody like myself who is a bit digital-savvy, who keeps my records and papers in order, it was quite straightforward, but not everybody is in that situation.
"It's just really complicated and it's putting up a lot of barriers for a lot of different families.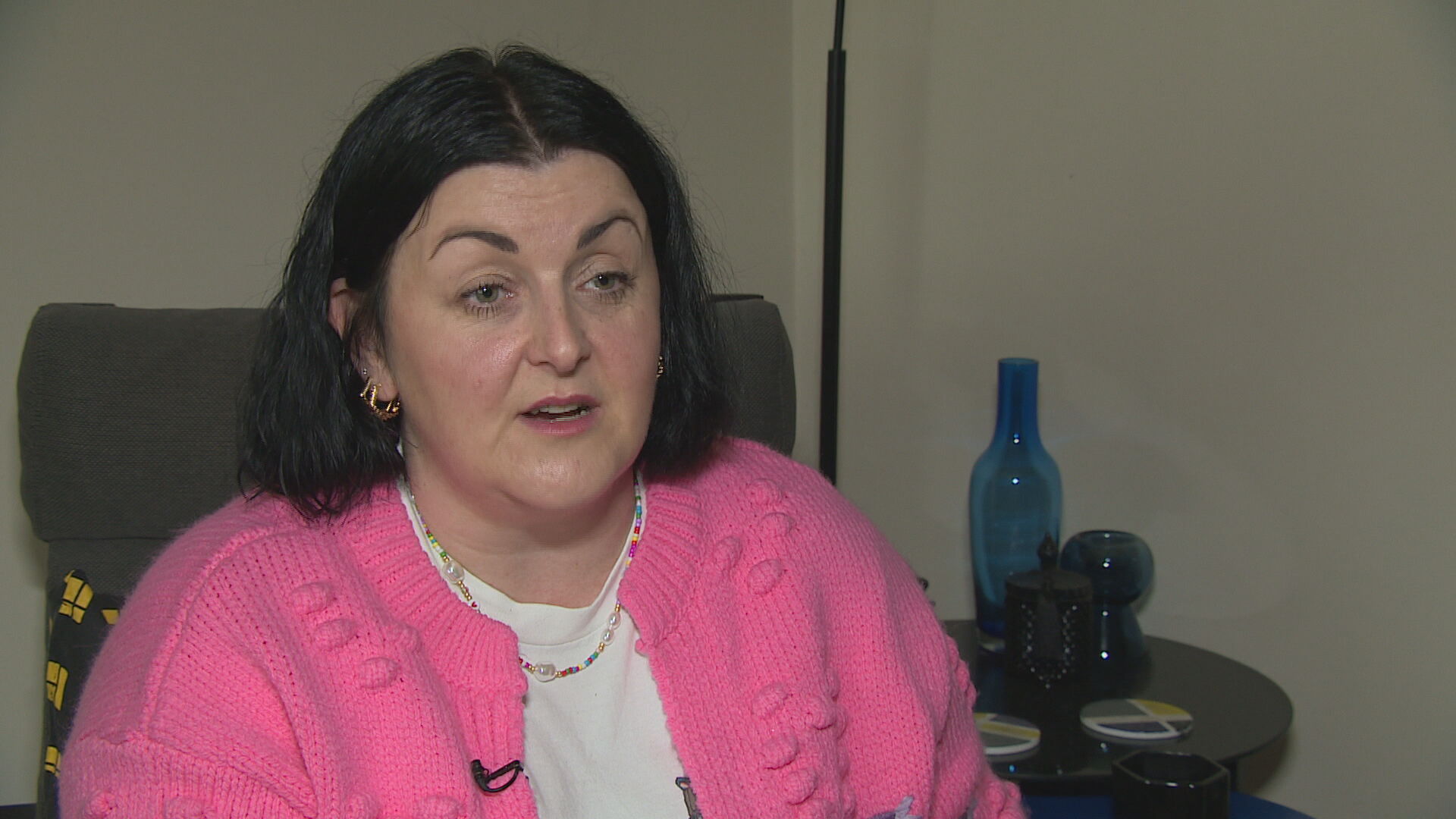 "On the flipside to the barriers, it's been a lifesaver, it's great, saves you a lot of money, it's really convenient.
"However, when you do get past that initial stage of applying – my daughter's lost her card twice and it's set up that you should be able to just put in her card number and order a replacement and that's not the case. Three times I've had to go through the process.
"To replace the card, it's just as difficult when you apply for it. I get a lot of messages from parents and carers that have been running around in circles, where they have applied, they've been rejected because photos are maybe not clear, the documents are not clear, there's maybe been a wrong date or a wrong name, and they just keep getting projected, so what are they supposed to do in that situation?"
Has there been political criticism?
Scottish Labour transport spokesman Neil Bibby insisted the "dire" figures were a "humiliation" for the SNP and Greens – who had both committed to bring in the scheme as part of a Budget deal.
Bibby said: "Free bus passes for young people should have been a good news story, but these dire figures are a humiliation for the SNP and the Greens, who have spent years talking about this card but still failed miserably to deliver it.
"The botched scheme is a huge missed opportunity, which could have unlocked opportunities for children and young people, eased the cost-of-living crisis for families, and helped us tackle the climate emergency."
He called on the Scottish Government to "streamline" the application process in order to "finally deliver on this years-old promise so that no more children and young people miss out".
Scottish Government response
A spokesperson for transport minister Jenny Gilruth said Scotland was "in the grip" of the Omicron variant of Covid when the scheme had launched and this had affected it.
The spokesperson said: "Labour and Mr Bibby appear to have forgotten that in January of this year Scotland, like many other nations, was in the grip of the Omicron variant. Of course this impacted on the rollout of the under-22s scheme initially.
"Nevertheless, since the end of January, over six million journeys have been made and over 300,000 cards issued under the new scheme."
Gilruth's spokesperson added that a "number of changes" had been made to the online application process, adding: "The transport minister has said that she will continue to monitor the situation and is not ruling out making further changes to the scheme if that is what is needed."
They continued: "Extending free bus travel to all of Scotland's children and young people under 22 is ultimately about making public transport more affordable, helping to improve access to education, leisure, and work, while supporting them to travel sustainably.
"While Labour carp from the sidelines, the Scottish Government is supporting people through the cost-of-living crisis.
"We are determined to ensure all children and young people who benefit most from free bus travel don't miss out."
STV News is now on WhatsApp
Get all the latest news from around the country
Follow STV News
Follow STV News on WhatsApp
Scan the QR code on your mobile device for all the latest news from around the country