Postal workers, academics and teachers are staging 'unprecedented' strike action across the country as multiple industrial disputes over pay and conditions get under way.
Picket lines will be mounted outside Scottish schools as well as postal delivery and sorting offices and universities across the UK.
The strikes are set to be the biggest walk-outs of the year so far and come as unions edge closer to co-ordinated industrial action.
Up to 8,000 staff at 17 universities in Scotland are joining a further 133 across the UK in the start of a three-day strike over pay, conditions and pensions.
Thousands of key university staff including cleaners, janitors and technicians are also set to strike with Unite and Unison trade unions.
Meanwhile, postal workers have warned of an "end to Royal Mail as we know it" as 115,000 employees across the UK walk out on Thursday and Black Friday as part of their ongoing industrial dispute.
Members of the Communication Workers Union (CWU) – which represents postal workers – will stage the walk outs as part of a longstanding dispute which has recently seen workers take a unanimous no confidence vote in company CEO Simon Thompson.
Schools across Scotland are also shut as members of the country's biggest teaching union, the Educational Institute of Scotland (EIS), carry out strike action after rejecting the latest pay offer from the Scottish Government.
University strikes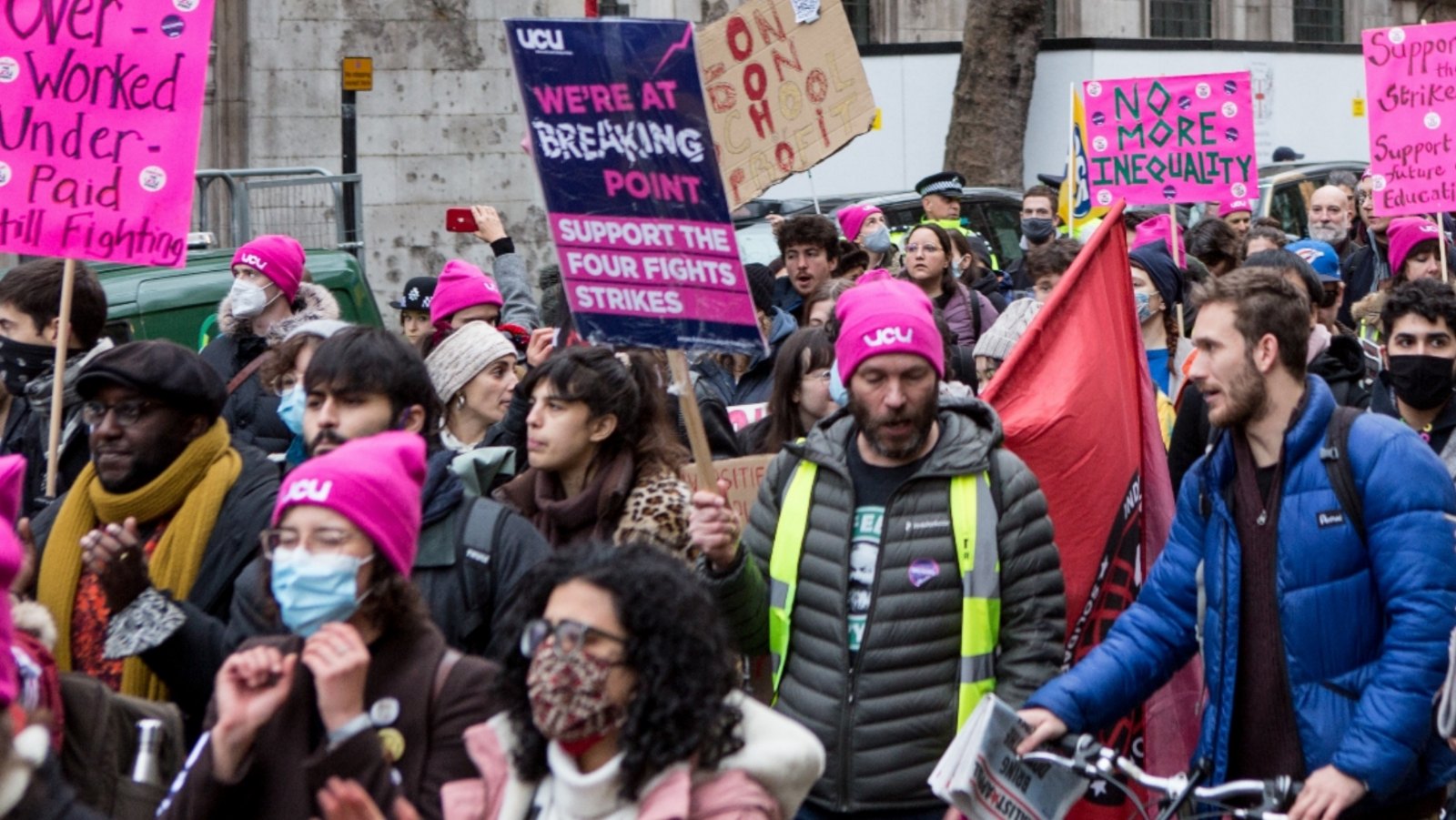 The University and College Union (UCU) say they are predicting historic turnout in what is set to be the biggest strike in history across higher education.
The strikes, which will run from Thursday until Friday, come after UCU members overwhelmingly voted 'yes' to industrial action last month in two national ballots.
The dispute concerns changes to pay, working conditions and pension cuts and the UCU say even bigger action could follow in 2023 if agreements are not reached.
The ballots resulted in the first ever successful nationally aggregated ballots in the higher education sector since the introduction of laws to alter trade union powers brought in by the Conservative government in 2016.
Despite the results of the ballot, an agreement between university bosses and union representatives has not been reached.
The strike has been backed by the National Union of Students (NUS) Scotland.
Unions are demanding a pay rise to help staff through the cost of living crisis following a decade of pay awards which they say have remained below inflation.
A pay rise of 3% was awarded this year with a third of academic staff on some form of temporary contract.
In another dispute over pensions, the UCU is demanding employers revoke cuts and restore benefits dropped earlier this year.
'Staff are burnt out, but they are fighting back and they will bring the whole sector to a standstill'

UCU general secretary Jo Grady
They say the average member will lose 5% from their guaranteed future retirement income.
For those at the beginning of their careers, the losses are believed to be in the hundred of thousands.
Staff at Robert Gordon University (RGU) are among those taking part in the action.
The honorary secretary of the RGU branch of UCU, Dr Lesley C McIntosh, said: "We can no longer tolerate pay erosion and pay inequalities. The stress that staff are under is unacceptable. We want our students to study in a positive learning environment and to consider entering a profession that will not give them insecure employment and affect their mental health. We are fighting for the future of HE."
Next week, the UCU is set to join forces with teaching union EIS on November 25 for a joint rally in solidarity of strike action at the Buchanan Street steps in Glasgow.
UCU members are also expected to take part in a rally outside the Scottish Parliament on November 30.
UCU general secretary Jo Grady said: "University staff are taking the biggest strike action in the history of higher education. They have had enough of falling pay, pension cuts and gig-economy working conditions – all whilst vice-chancellors and principals enjoy lottery-win salaries and live it up in their grace and favour mansions.
"Staff are burnt out, but they are fighting back and they will bring the whole sector to a standstill. Vice-chancellors and principals only have themselves to blame. Their woeful leadership has led to the biggest vote for strike action ever in our sector. Students are standing with staff because they know this can't go on."
NUS Scotland president Ellie Gomersall said: "NUS Scotland stands in solidarity with university staff in Scotland and across the UK striking this week. Staff teaching conditions are students' learning conditions, and we must fight together for a fairer, healthier education system for everyone who works and studies.
"The struggles we face as students are inextricably linked to the reasons that staff are striking. High rents, astronomical international student fees, and cuts to maintenance support have happened for the same reasons that staff are suffering under huge workloads – the failed marketisation of the sector which has put profit above staff and student well-being."
Following the announcement of strike action, Universities UK professor Steve West CBE, president of Universities UK and vice-chancellor of UWE Bristol issued a statement in behalf of Universities UK.
He said: "The USS (Universities Superannuation Scheme) remains one of the most attractive private pension schemes in the country, with employer contribution rates around three times higher than the average employer contribution rate among the FTSE 250 companies. We are saddened to once again be facing industrial action which could cause disruption to students and other members of staff.
"We understand that strike action is the last thing students want after the disruption they have faced because of the pandemic and from previous industrial action. This may be a worrying time for them, they may feel anxious about possible disruption. But I would send this message; universities are well prepared to mitigate the impact of any industrial action on students' learning, and we are all working hard to put in place a series of measures to ensure this."
Earlier this month Raj Jethwa, Universities and Colleges Employers Association (UCEA) chief executive, said the strikes were a "disappointment", adding: "Any threats of industrial action will do nothing to support students, staff or the many HE institutions working hard to avoid redundancies or maintain staffing levels, having delivered the August pay uplift."
The UCU strike is being co-ordinated with strike action by Unite and UNISON of university staff
Administrators, cleaners, library, security and catering workers – many of them among the lowest paid in the ​university sector – are among those taking industrial action with UNISON.
Unite is representing more than 1,500 workers at ten universities across the UK including cleaners, janitors, estates staff and technicians.
UNISON head of education Mike Short said: "Low pay has been a massive, and growing, problem in the university sector for more than a decade.
"The cost of living crisis is pushing people to the brink. University support staff can't even cover the basics. They've had enough and are quitting the sector for jobs on better pay.
"Going on strike is always a last resort, but the inadequate pay workers have been given this year is the final straw.
"The universities should do the right thing and come back with more money to show they care about their employees. This would help keep them in their posts so students can receive the support they need and have the best possible experience of university."
Unite general secretary Sharon Graham said: "Our members are struggling with rocketing living costs and so cannot accept this pay cut disguised supposedly as a pay rise. The universities and the UCEA know they can afford to put forward a better offer than the one that has been imposed and that is what they must do.
"Our members' jobs, pay and conditions are this union's top priority, and we will be supporting our higher education members every step of the way."
Postal strikes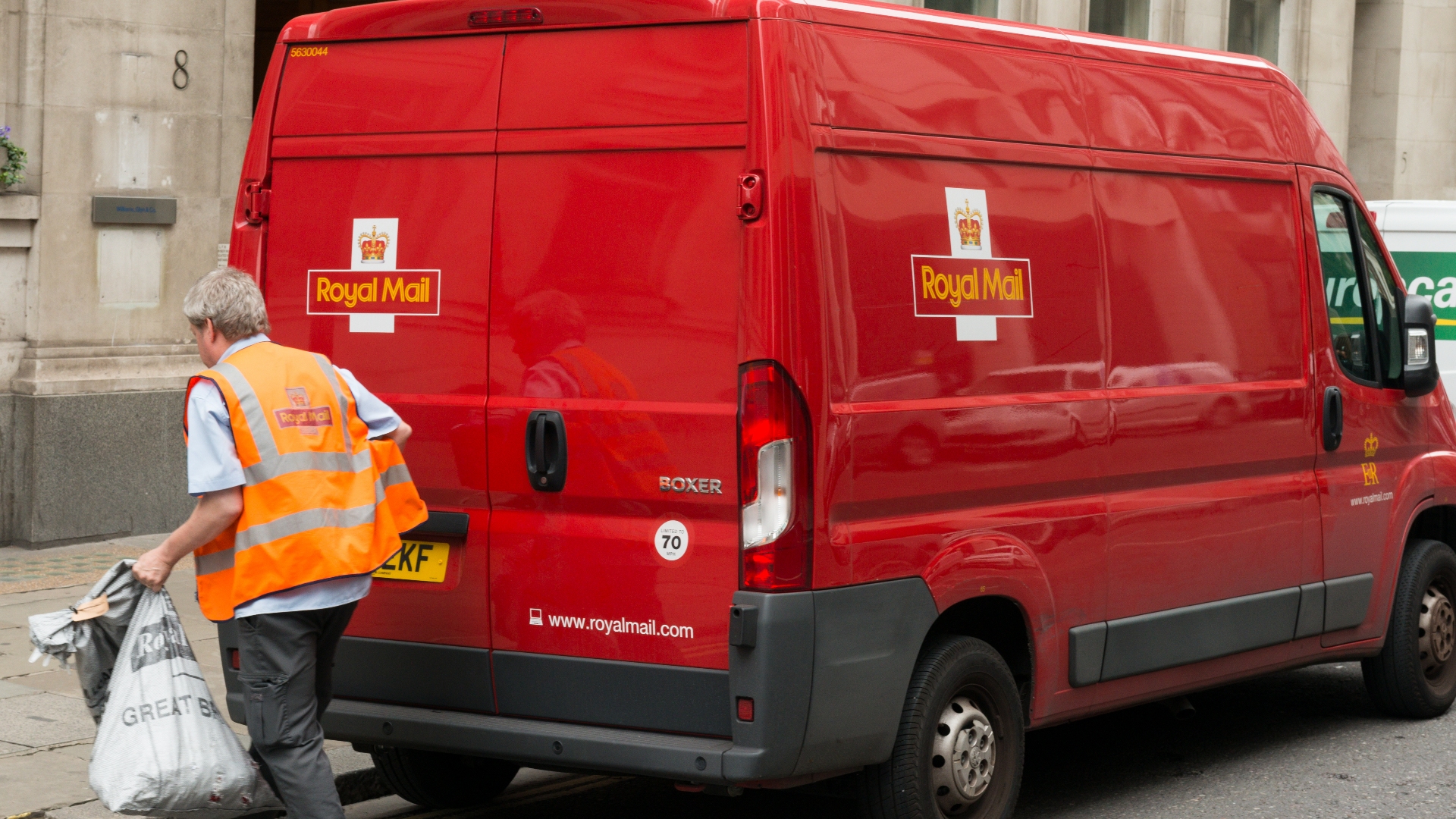 Members of the CWU are staging strike action on Thursday and Friday with union bosses threatening "the end to Royal Mail as we know it".
The strike comes as Royal Mail senior management presented take-it-or-leave-it proposals to the CWU.
Royal Mail said its revised offer includes "extensive improvements" that have been made during the negotiations with the CWU, including an enhanced pay deal of up to 9% over 18 months, offering to develop a new profit share scheme for employees, and making voluntary redundancy terms more generous.
However, the CWU say the deal threatens turning Royal Mail into a 'gig economy-style' parcel courier reliant on casual labour as well as a real-terms, non-backdated 3.5% pay increase.
'These proposals spell the end of Royal Mail as we know it, and its degradation from a national institution into an unreliable, Uber-style gig economy company.'

CWU general secretary Dave Ward
Other concerns include cuts to sick pay and removal of Sunday premium payments.
The union are calling for a number of measures including an improved 18-month pay deal and an alternative business strategy that would see Royal Mail Group grow as a company.
CWU general secretary Dave Ward said: "We are disappointed that instead of reaching a compromise to avoid major disruption, Royal Mail have chosen to pursue such an aggressive strategy.
"We will not accept that 115,000 Royal Mail workers – the people who kept us connected during the pandemic, and made millions in profit for bosses and shareholders – take such a devastating blow to their livelihoods.
"These proposals spell the end of Royal Mail as we know it, and its degradation from a national institution into an unreliable, Uber-style gig economy company.
"Make no mistake about it: British postal workers are facing an Armageddon moment.
"We urge every member of the public to stand with their postie, and back them like never before."
Simon Thompson, Royal Mail's chief executive said: "Talks have lasted for seven months and we have made numerous improvements and two pay offers, which would now see up to a 9% pay increase over 18 months alongside a host of other enhancements. This is our best and final offer.
"Negotiations involve give and take, but it appears that the CWU's approach is to just take. We want to reach a deal, but time is running out for the CWU to change their position and avoid further damaging strike action tomorrow.
"The strikes have already added £100m to Royal Mail's losses so far this year. In a materially loss making company, with every additional day of strike action we are facing the difficult choice of about whether we spend our money on pay and protecting jobs, or on the cost of strikes."
Teacher strikes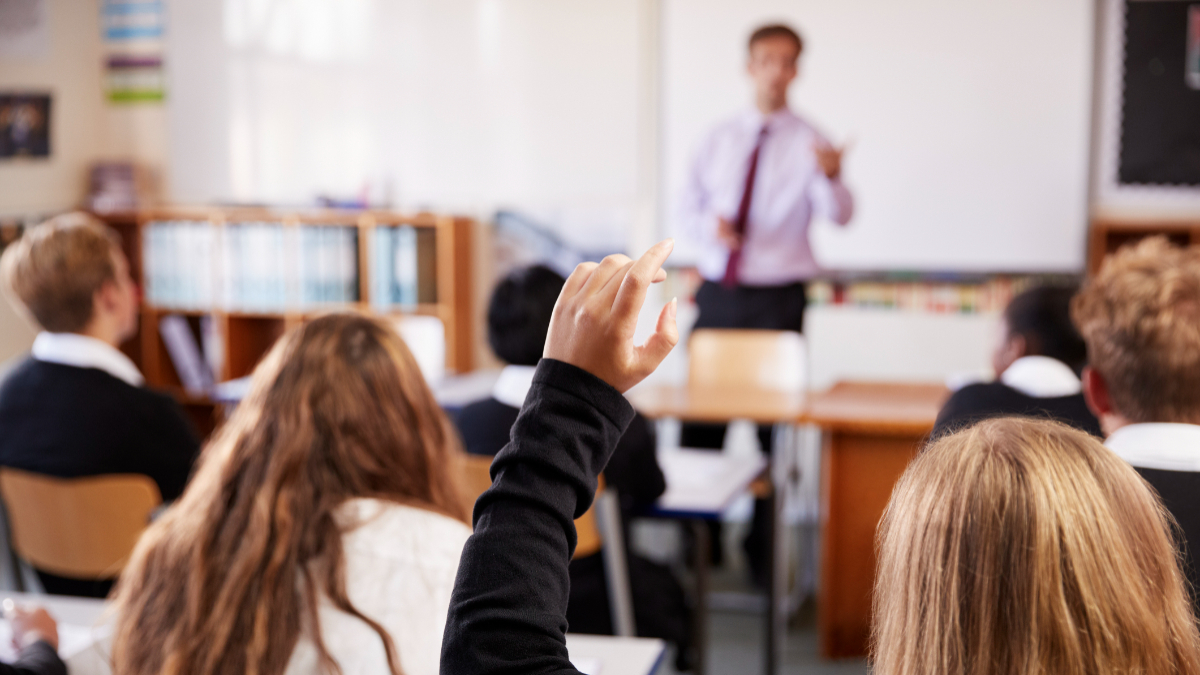 Members of the EIS will stage their first national strike over pay for almost 40 years.
The action of union members is expected to result in the closure of almost every school in Scotland.
It comes after a last-minute offer on Tuesday was branded "nothing less than an abject insult to Scotland's hard-working teaching professionals".
The Scottish Government and COSLA, the governing body for local authorities in Scotland, offer a revised deal with would see the lowest paid staff receive a 6.85% increase, with most getting 5%.
EIS general secretary Andrea Bradley branded it an "inept rehash" of the offer made earlier this year.
Ms Bradley said: "Teachers overwhelmingly rejected a 5% offer more than three months ago and now, after months of prevarication and weeks of empty promises, COSLA and the Scottish Government come back with an offer than is worth that same 5% to the vast majority of teachers.
'This offer is nothing less than an abject insult to Scotland's hard-working teaching professionals.'

EIS general secretary Andrea Bradley
"This is not, as the Scottish Government claims, a progressive offer – it is a divisive offer, made on a differentiated basis, which is actually worse for many teachers in promoted posts."
COSLA spokeswoman Katie Hagmann said: "We have worked extremely hard and closely with Scottish Government to ensure such a revised offer could be brought forward.
"I would call on our trade union colleagues to recognise that these are extremely challenging financial times we are operating in and we all need to make decisions with a full understanding of the consequences.
She added that it was is "in line with offers made to all other parts of the public sector".