Scots are set for a white Christmas in some areas as freezing temperatures are to hit and snow is set to fall.
The Met Office issued a yellow weather warning for both Christmas and Boxing Day on December 23 as bands of rain and snow move across the country.
Much of the Highlands and part of the lowlands are covered by the warning for snow and ice which begins at 9pm on Christmas and will end at 6pm on Boxing Day.
The warning covers the Perth and Kinross, Stirling, Aberdeenshire, Moray, the Highlands, Argyll and Bute and West Dunbartonshire areas.
The Met Office said that "frequent blustery snow showers are likely to cause some travel disruption to higher routes" and those planning to travel are urged to plan ahead.
Around 1-3cm of snow is expected in lower areas of Scotland with up to 10cm of snow in high grounds of the country.
It warned that some roads and railways will likely to be affected with longer journey times by road, bus and train services and there is a very small chance of interruptions to power supplies.
Road users have been urged to approach with caution with some icy patches on some untreated roads, pavements and cycle paths likely.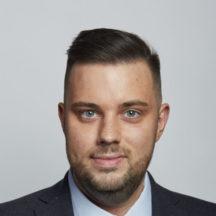 Snow and ice is likely on Christmas Day night when we have a yellow weather warning in force, particularly across many north western parts.
For the big day itself we will see a cold front moving eastwards across the country which introduces colder air, so temperature will drop a few degrees and some areas might struggle to get above 3C or 4C by afternoon. Along with the cold front we will see a band of rain and snow move through in the afternoon and then readily behind it we shall see snow showers, with a mixture of sleet down to low levels, through the evening and overnight into Boxing Day.
The Met Office have issued a yellow weather warning for snow and ice which comes into force 9pm Christmas Day and covers the Highlands, parts of Moray and Aberdeenshire, Perth and Kinross, Stirling and Argyll and Bute. This lasts throughout Boxing Day and means we could see some tricky travel conditions for anyone travelling during the Christmas period.
It also means that there is a good chance we will have a white Christmas, certainly by evening time and on higher ground as we expect to see a few snow showers later on on Christmas Day.
And in terms of a white Christmas, well it is very likely now as we will see snow showers – mostly on higher ground, around late afternoon early evening on Christmas Day – but in terms of a widespread whiteout, this is very unlikely.