Galashiels has been named the "happiest place to live" in Scotland, as part of a UK wide survey.
The Scottish Borders town, which ranked number two in the UK, was joined in the top 10 with Perth being ranked number five and Stirling at number nine.
Rightmove, who conduct the research, said Galashiels scored so highly for the friendliness and politeness of its locals.
It also has the most affordable house prices out of all the areas that made the top ten, with the average asking price of a home in Galashiels standing at £153,546.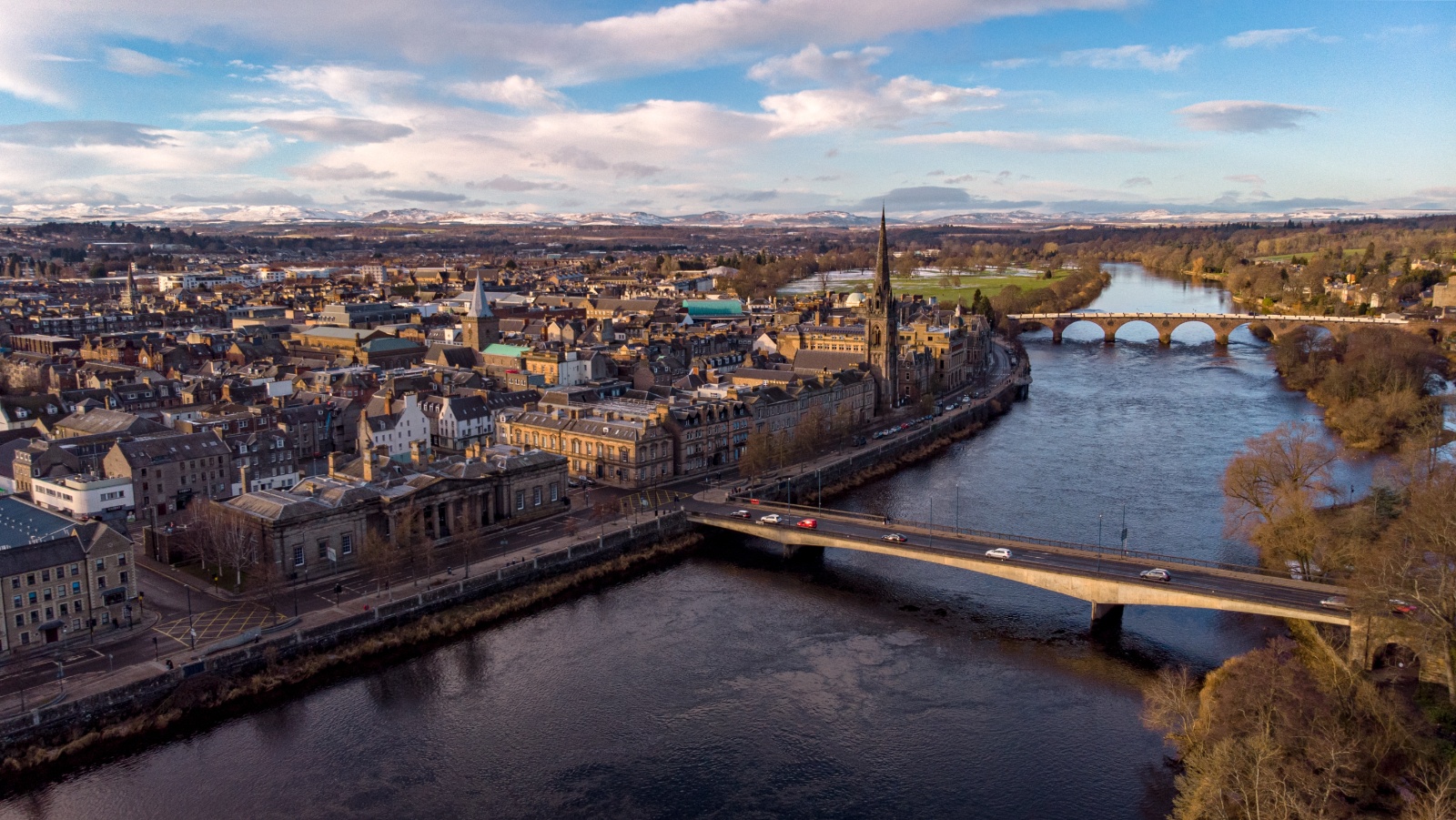 Galashiels estate agent, Alice Brown, says: "Its central placement in the Borders makes it a popular location for families, giving a relaxed way of life, while being in a commutable distance of Edinburgh.
"Steeped in history, Galashiels has a wide variety of housing from classic period properties to new– builds. The countryside surrounding Galashiels also has much to offer, and the recently established Heartland Market brings together the town and local businesses."
The Happy at Home study, conducted by Rightmove, asked over 21,000 people across the country how they feel about where they live.
The results of the research, now in its 11th year, revealed a sense of belonging to a local area was the most important contributor towards happiness.
A sense of community, polite and friendly residents and access to nature were other factors.
The coastal town of St Ives in Cornwall was named number one in the rankings.
Rightmove property expert, Tim Bannister said: "Our Happy at Home survey really shows that the things that make people happy to live in their area are not so much the physical aspects of that area but more the personal aspects, such as our sense of belonging, the community and the people.
"The last few months have undoubtedly been difficult for many, and as we learned during another difficult period in 2020, this is often when we look to our local area and community for support and happiness."
Where are the happiest places in Britain to live in 2022?
Below is the list of the happiest places to live according to Rightmove, followed by the average asking price for a home and the average asking monthly rental price.
1. St Ives, South West, £523,731, £1,152
2. Galashiels, Scotland, £153,546, £530
3. Woodbridge, East of England, £481,978, £1,196
4. Hexham, North East, £262,265, £810
5. Perth, Scotland, £179,410, £812
6. Harrogate, Yorkshire and the Humber, £381,124, £1,327
7. Anglesey, Wales, £324,048, £766
8. Bury St Edmunds, East of England, £334,160, £1,368
9. Stirling, Scotland, £197,075, £990
10. Cirencester, South West, £382,065, £1,331
11. Richmond-upon-Thames, London, £1,153,347, £3,931
12. Falmouth, South West, £373,752, £1,289
13. Monmouth, Wales, £331,844, £1,104
14. Leamington Spa, West Midlands, £383,553, £1,274
15. Worcester, West Midlands, £286,250, £1,059
16. Northwich, North West, £246,995, £942
17. Altrincham, North West, £615,246, £2,297
18. Macclesfield, North West, £292,078, £1,146
19. Newbury, South East, £380,842, £1,364
20. Llandudno, Wales, £260,245, £760