Sofia had a black woolly had and a red nose from the bitter cold. Her breath blew white and her dark eyes lit up as she spoke, despite a journey few of us can ever imagine. She was now on Polish soil. She was safe. But she also knew her life would never be the same again. 
The 14-year-old had travelled from Kyiv to one of the busiest border crossings at Medyka; forced to leave everything she'd ever known after war broke out in her homeland.
Her mother and sister stood by her side as she spoke to me. Her father remained behind in the Ukrainian capital, she said, standing ready to fight the Russian forces.
When I asked her about her dad, her eyes filled with tears. Her mother made a simple heart gesture with her hands.
Suddenly, Sofia hugged me and said "thank you". And then they were gone.
I often think about Sofia. I wonder where she is and what she's doing. I think of her mother, her sister, her father, the friends she left behind. She is one of millions of people now scattered far and wide across different countries. Their lives changed forever through an act of military force.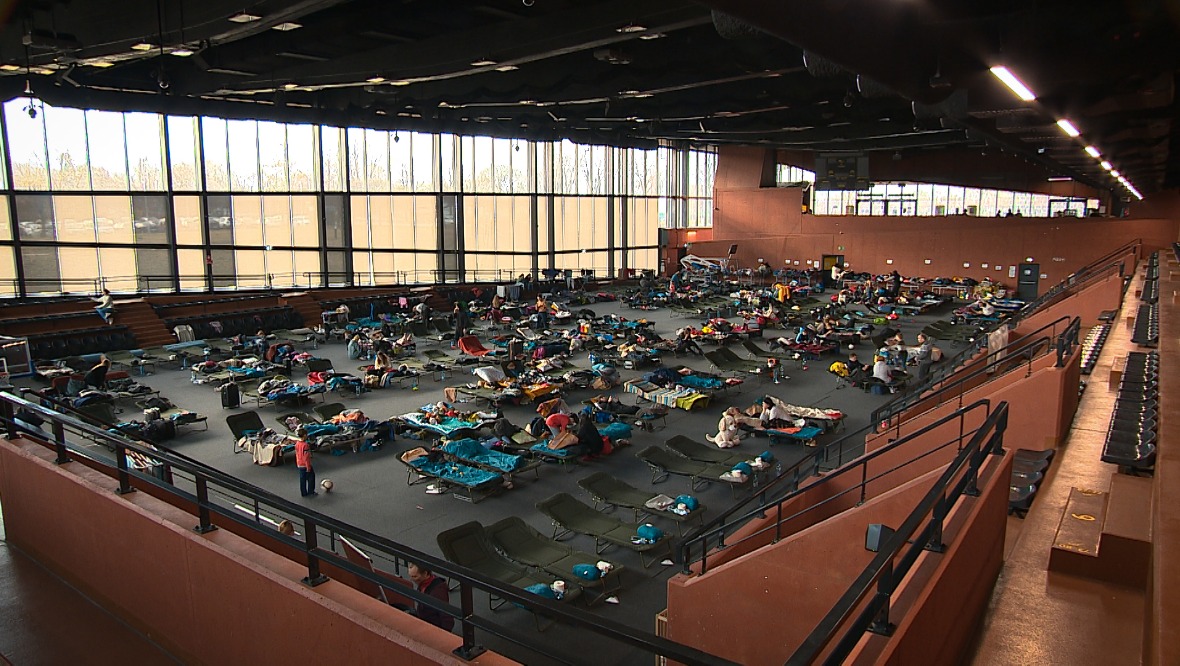 A steady stream of people would start passing through the Medyka crossing in the morning. By the afternoon, there were hundreds coming through. Mothers with children. Elderly couples. Some on their own. Some pushing trolleys full of belongings, others trundling suitcases. Others with just a plastic bag and the clothes on their back. And all in a situation that, just a few weeks earlier, they could never have imagined.
Around them were mountainous piles of donated clothes, food and drink stalls, and charities offering what help they could.
As night fell, a pianist played John Lennon's Imagine and the blue and yellow of a huge Ukrainian flag fluttered as it was held aloft. A song of peace in a time of war – uniting so many when so much felt so fractured and broken. Watching it still feels as fitting and poignant as it did six months ago.
From the border crossing, refugees were transferred by bus to a hub in the town of Medyka. A giant former supermarket was converted into a major reception point. Flags were stuck on the doors of what used to be shops, directing people into rooms depending on which country they planned to travel to.
I saw one woman sitting on the floor, one arm holding her daughter, the other, her phone. She was on a video call. She was shaking and crying.
Outside there were dozens of buses. There never seemed to be enough for the sheer volume of people arriving.
Some of them already had and family or friends to go to. Others had no-one.
Official figures show that more than 14,000 Ukrainians have arrived in Scotland since the war started.
Since returning from the border, I've continued to meet some of them and have heard their stories.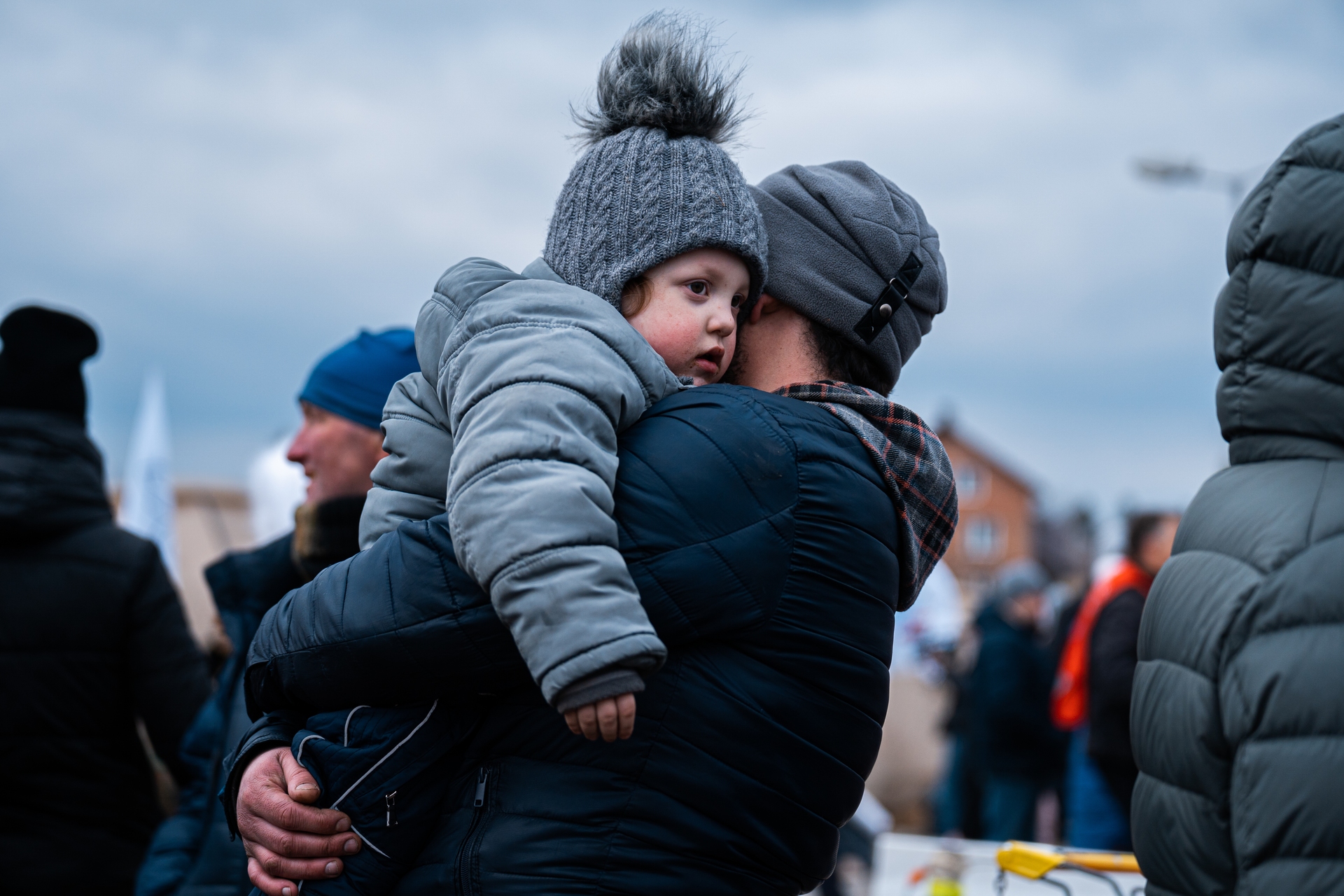 Some are living with host families through the Homes for Ukraine sponsorship scheme. Others live with relatives or friends already based here. Some now have their own accommodation or are based in hotels after applying via the Scottish Government's sponsor scheme.
Each person has their own unique experience. Some have told us how they hid in basements and slept on the floors of strangers, explosions happening around them as they desperately tried to get out of the country.
Others have had incredibly long waits for visas to the UK once they've managed to cross the border.
Many have made the decision to leave for the sake of their children. It's separated families, causing pain, fear and loss.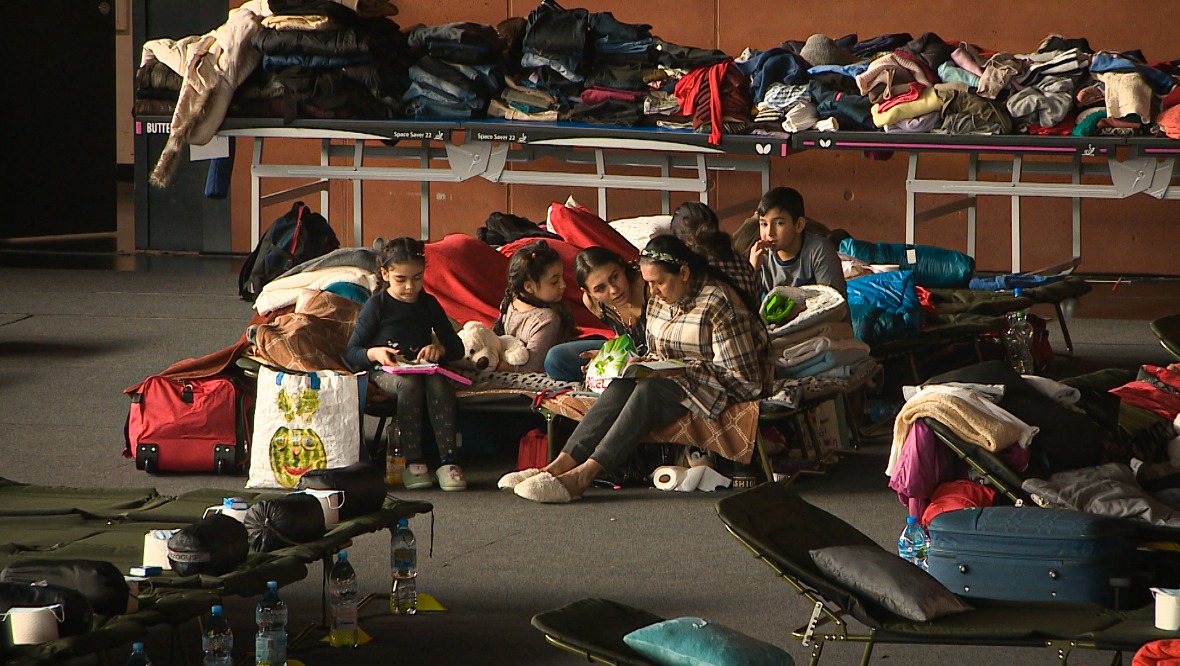 At times, the resilience and graciousness they embody in the face of such huge trauma has moved me to tears.
The one thing everyone I've spoken to has in common is the immense pride they describe for their country and its people.
Today, as they mark the anniversary of their country's Independence Day, and reflect on the devastation of the last six months, there is also hope.
Hope that one day soon this war will end, and they can return to their beloved homeland.