Kate Forbes said she is still running to be Scotland's next First Minister as she came under fire for her religious beliefs.
The finance secretary, one of three standing to replace Nicola Sturgeon, has faced questions over her strict views as a member of the Free Church of Scotland.
The MSP for Skye, Lochaber and Badenoch has lost some of her high-profile supporters in the leadership contest after she said she would not have voted for gay marriage.
She also said that having children outside of marriage "would be wrong according to my faith" and is something she would personally "seek to avoid."
How was the Free Church established?
The Free Church was established in 1843 after a protest against state interference in the spiritual independence of the mainstream Church of Scotland. It is an evangelical and Calvinist denomination of Christianity.
In 1900, a large part joined with the United Presbyterian Church to form the United Free Church of Scotland but around 100 congregations declined to merge.
Known as 'The Wee Frees', it's the second largest denomination after the Church of Scotland.
What does the Free Church believe in?
The church states on its website: "We believe that the bible is God's word and that it should be central in all that we do."
It strictly opposes same-sex marriage and abortion and believes it goes against the teachings of the Bible.
Former moderator Rev David Robertson made headlines in 2015 when he said society would "look back with horror" on the "evil" of abortion in the same way that it looks back at the evils of slavery.
What does Kate Forbes say about her beliefs?
Forbes' socially conservative views has seen support ebb away among MSPs.
Responding to questions about concerns of how progressive she is, Forbes said no office should be removed from any candidate on the basis of protected characteristics, including faith.
She told STV News: "I think there's a way to square my faith as well as my membership and leadership of the SNP and that includes things like having to love my neighbour."
She revealed she would not have voted for same-sex marriage if she had been in Holyrood when the legislation was passed, with these comments seeing her lose high-profile backers, including employment minister Richard Lochhead, public finance minister Tom Arthur, and children's minister Clare Haughey.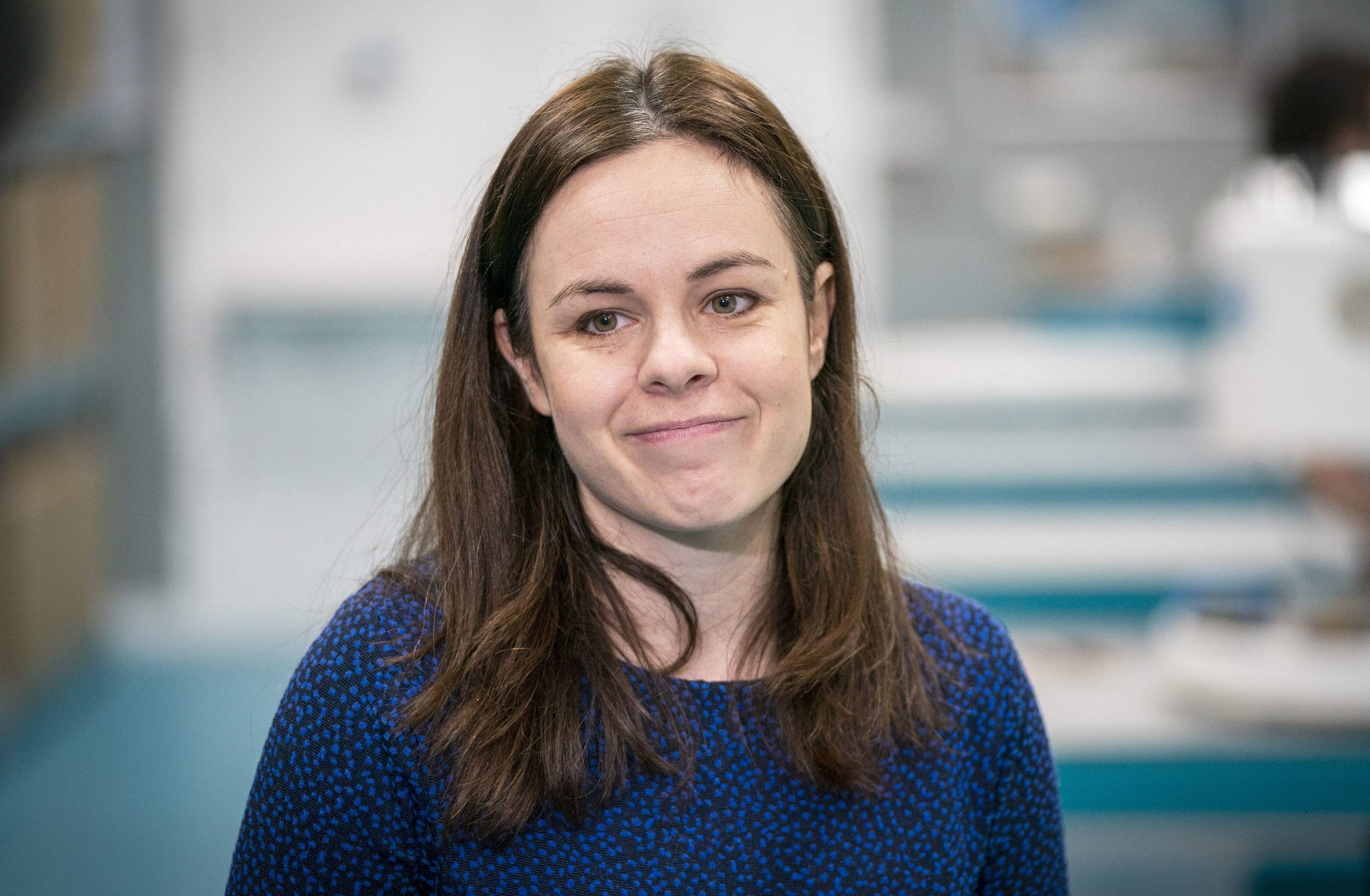 Forbes said she would not have voted in favour of the Gender Recognition Reform Bill, though she was on maternity leave when it was passed through parliament.
She was one of 15 ministers signing a letter urging the Scottish Government to delay gender reform legislation in 2019.
But she added that she would defend the rights of LGBT+ people to live "free of harassment, fear and prejudice".
Children outside of marriage 'wrong according to my faith'
Forbes has now said that having children outside of marriage "would be wrong according to my faith" and is something she would personally "seek to avoid".
She told Sky News that having a child out of wedlock "would be wrong according to my faith", but stressed it was a choice for people to make in a free society.
She also said she had "celebrated" babies born to family members and friends who were unmarried.
"We either live in a tolerant society where I can celebrate the birth of children, irrespective of the family, or not and do celebrate those lives being brought into the world," she said.
She was asked what her stance was on buffer zones to protect women seeking abortion.
She told STV News: "I think all women that are going for terminations, many of them emotionally vulnerable women, should do so free from harassment and harm.
"I think it's a question of engaging with the Green MSP Gillian Mackay, who's taking forward that bill, engaging with her so that we have a balanced bill that does tackle harassment, but is also targeted."
'I'm a person before a politician'
She told the BBC's Political Thinking podcast in May 2021: "I am a person before I was a politician and that person will continue to believe that I am made in the image of God.
"I make my own decisions on the basis of what decision is right and wrong, according to my faith, not according to the diktat of any church."