A state-of-the-art vaccine manufacturing facility in West Lothian could play a key role if the UK needs annual vaccines against coronavirus.
The chief executive of Valneva, which is commissioning the site in Livingston, said he still hopes to supply the immunisation despite a UK Government contract for one hundred million doses being terminated last year.
Thomas Lingelbach says it is one of only a handful worldwide able to make what are called 'inactivated whole virus vaccines'.
The CEO is now keeping a close eye on developments at the plant and told STV News this could be vital as covid evolves into the post pandemic era.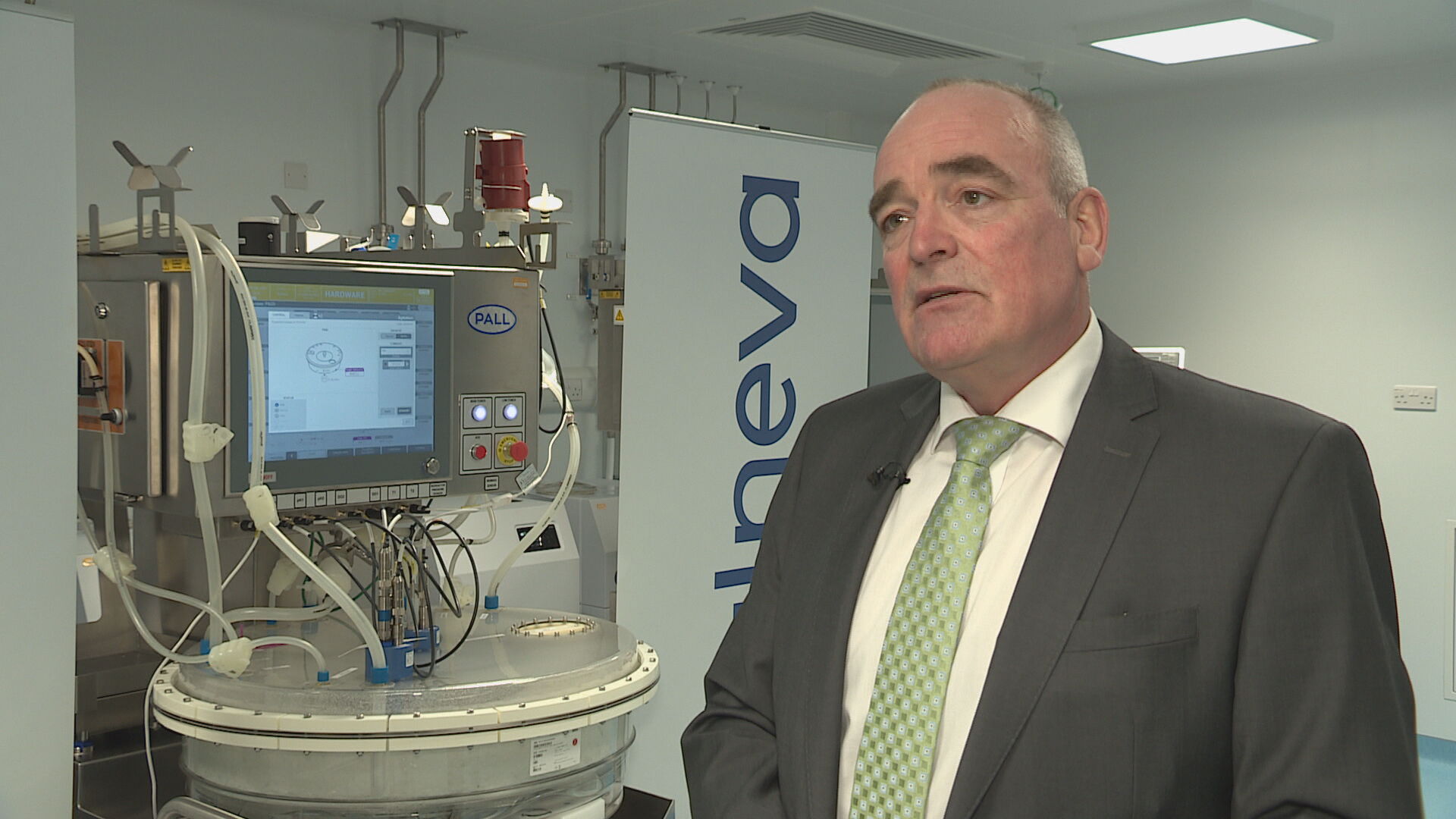 Mr Lingelbach said: "This vaccine technology has the possibility to be adopted for new variants, and it has also shown a good level of cross-protection and longevity, which is important for future vaccination policies.
"Whether or not the UK is going to take this vaccine, I hope so."
Just last year, the UK Government cancelled a deal with Valneva to supply coronavirus vaccines.
But now with regulatory approval drawing nearer and the realisation annual doses may be needed there is a new optimism.
A recent investment of up to £20m from Scottish Enterprise has helped push things forward at the plant.
Scotland's First Minister visited the site on Monday morning to find out how the cash can help developments.
Nicola Sturgeon said: "Valneva is a really important part of our life sciences sector here in Scotland.
"It is currently producing a Covid vaccine, a vaccine that is different to the ones that are currently in use in Scotland.
"It targets the whole virus, not the spike proteins.
"And as we look ahead to Covid continuing to be a threat with the potential of new variants, it's really important that we have a diversity of vaccine provision in the future and also where we can that we protect and build up the manufacturing capability that we have here in Scotland.
"So Scottish Enterprise will be making research and development grants of up to £20m available to Valneva to help build this facility here in Livingston.
"It will protect the current jobs but also support expansion, including a new manufacturing facility here.
"So good for the future health of the country, but also really important in terms of jobs in the economy."
Although intensive care patients remain low, the number of people in Scottish hospitals with Covid hit a new high again overnight.
Figures released by the Scottish Government on Wednesday showed there are 2360 patients in hospital with recently confirmed Covid-19.
The latest peak in hospital numbers comes after a slight fall in the total.
The number of hospital patients increased to stand at 2326 on Thursday, before dropping to 2309 on Friday. There was then a slight increase on Saturday, to 2316, before the total rose again by 44.