The Met Office has issued a yellow weather warning for snow.
The cold snap is expected to sweep in from 4pm on Wednesday and is scheduled to last until 11am on Thursday.
The worst of the snow is expected to hit parts of the Borders, Lanarkshire, Ayrshire, Argyll, Stirlingshire, Perthshire, Moray, and the Highlands.
An energy provider has also moved to "weather warning status" ahead of gale force winds expected to batter the north of Scotland on Thursday.
Scottish and Southern Electricity Networks (SSEN) said gusts in excess of 80mph have been forecast for the Western Isles, north-west Highland and the central Highlands.
As the low-pressure system moves across the north of the country throughout the morning and into the afternoon, winds of up to 65-70mph could affect parts of Tayside, Angus and Aberdeenshire.
Wednesday/Thursday snow warning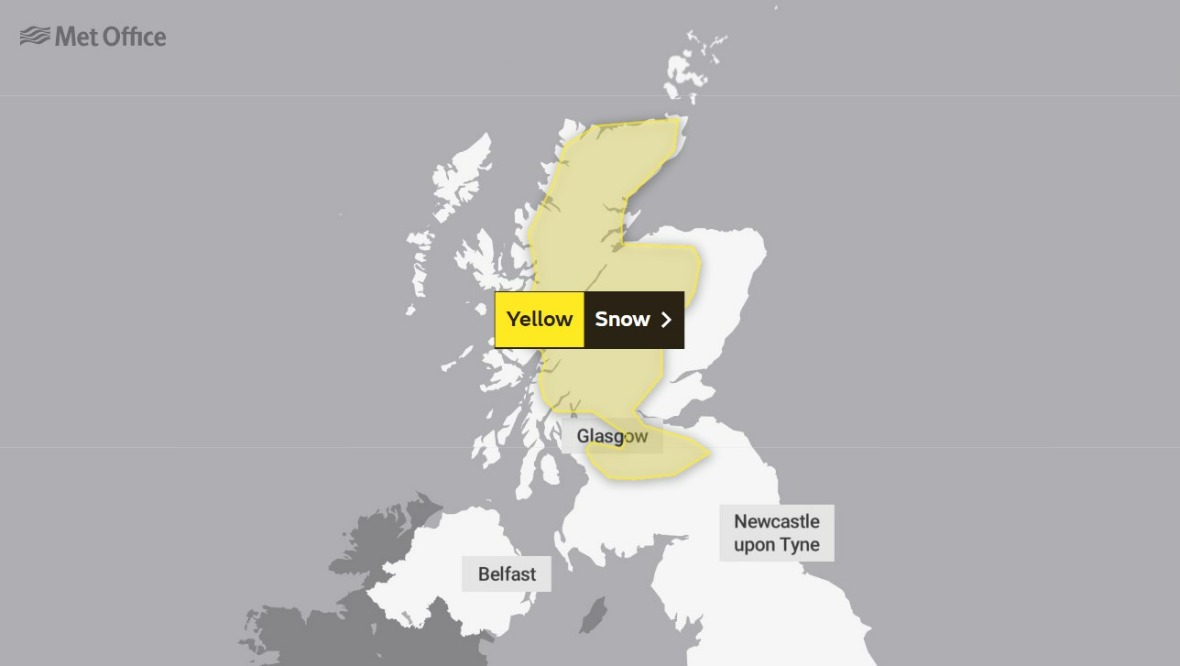 Yellow warning for snow: 4pm on Wednesday until 11am on Thursday.
The Met Office said some roads and railways are "likely to be affected", leading to longer journey times.
The cold weather could also lead to icy patches on untreated roads, pavements and cycle paths.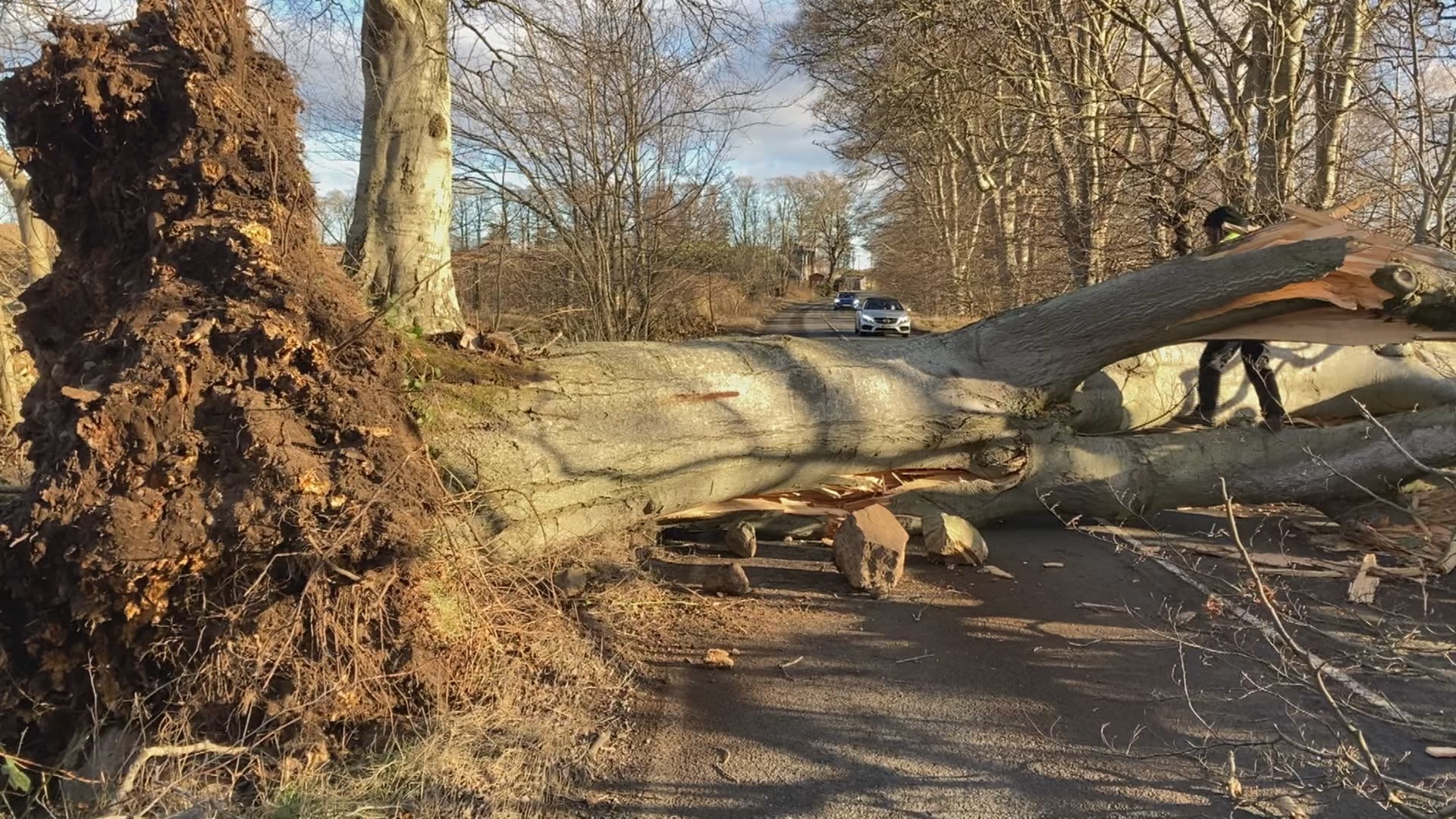 In a statement released on Tuesday, SSEN said: "SSEN Distribution is moving to weather warning status in anticipation of gale force winds forecast to move across its north of Scotland operating region from the early hours of Thursday morning.
"In preparation for this unsettled weather, we have enacted our well-established resilience plans, and we are both increasing and moving additional resources to key locations in anticipation of any potential damage.
"We are also in contact with local resilience partners to aid preparations."
The warning comes after more than 120,000 customers across the north of Scotland were left without electricity after storms Malik and Corrie battered parts of the country at the end of January.
Wind speeds of more than 90mph were reported in places, with a gust of 147mph recorded on the summit of Cairn Gorm in the Highlands.
Many were left without power for days, including vulnerable residents living in a sheltered housing complex in Aberdeenshire.
SSEN said that across both storms, its network experienced more than 450 high-voltage network faults caused by fallen trees and wind-borne debris striking overhead powerlines. The intensity of the wind gusts also damaged infrastructure, necessitating complex repairs.
In response to Thursday's expected gusts, SSEN added: "We will continue to monitor weather forecasts and provide updates if the situation changes."
Insight: STV meteorologist Sean Batty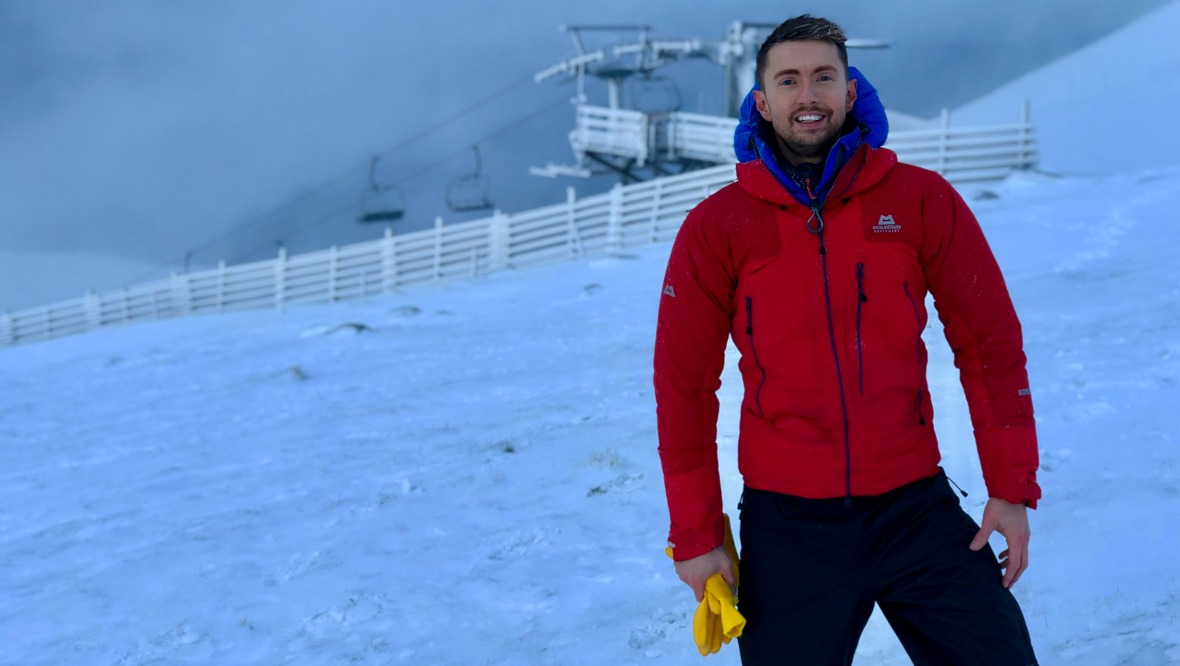 "After a very quiet start to winter when the weather headlines were all about the ridiculously high temperatures for January, we've now turned to a bouncing temperature range with spells of colder and warmer weather.
"We've also seen the jet stream fire up to bring more vigorous low pressure systems, aka storms.
"On Wednesday night we see another stormy spell coming in, along with colder air once again.
"This means showers will turn increasingly to snow and it'll be a bit like it was on Sunday for most of the country with heavy sleet and snow showers and snowfall accumulating on high ground.
"On Wednesday afternoon through to Thursday morning, the most frequent showers will be across the Highlands, Argyll, Northern Isles, Hebrides, and areas around Glasgow – especially Dunbartonshire, Renfrewshire and Inverclyde. These will lead to icy patches, and snow will fall to low levels in heavier showers.
"The stormy weather will arrive during Thursday morning and going by the current forecast track the strongest winds will sweep across North and South Uist, Benbecula, Barra, Skye, Tiree, Coll, Mull, Lochaber and Ardnamurchan. In these areas winds could gust to around 70mph.
"Strong winds will also affect central areas of the country with gusts up to 60mph possible through the Central Lowlands.
"Even though these winds are not as strong as in previous stormy conditions, we have a lot of trees which have been loosened and have yet to fall, so winds like this could finish the job and may still lead to damage.
"The strong winds will turn the wintry weather at lower levels back to a mix of rain and sleet, but snowy conditions will continue over higher ground where we will experience blizzard-like conditions for a while.
"The rest of the week and the weekend will continue to be unsettled with spells of rain, wintry and windy weather."
Top tips in the event of a power outage
Have the national 105 emergency helpline on hand: It's best to keep this on the fridge or saved in the contacts on your mobile phone.
Store a battery or wind-up torch: Leave this somewhere you can access easily so you can use the torch to check on the fuse box and make your way around the house safely.
Beware of fallen powerlines: Powerlines may have fallen because of high winds so beware of this when venturing out of your home.
Keep your mobile phone charged: Having your mobile phone charged means you can call the 105 emergency helpline if needed. It's also worth having an analogue phone as this doesn't run off the main electricity supply.
Join the free Priority Services Register: If electricity is crucial to your health or you just need a little extra help, ask to be included on SP Energy Networks' Priority Services Register by calling 0330 1010 167 or texting PSR to 61999.
For more information, click here.