Obesity needs to be treated as seriously as cancer if Scotland is to curb the many devastating health conditions it causes, a leading nutritionist has warned.
Professor Mike Lean believes "radical action" is needed to help people live healthier lives and reduce pressure on the NHS.
A recent poll for Obesity Action Scotland suggested that a third of Scots (31%) ordered more takeaways during lockdown and almost half (47%) said they had put on weight.
Prof Lean, from Glasgow University, said diseases caused by obesity came at an "utterly colossal" cost to the health service.
Around one in three Scots is obese – and the number of people living with Type 2 diabetes has risen by 40% in the past decade.
Prof Lean told Scotland Tonight: "[Obesity] is rising so fast that when I started my career, perhaps one in 20 people reached the level we would call obese, now it's one in three.
"Diabetes alone costs around 10% of the NHS budget. It has to be treated as seriously as major cancers – and that's a completely new concept."
'A wasted life'
James Irvine is one Scot who has made an effort to turn his life around after decades of weight problems.
Since he was a child, the retired postal worker struggled with overeating, often turning to food to deal with his emotions.
He feels like he's lived a "wasted life".
The 63-year-old said: "I've never had a relationship, I've been a total loner. I had no self-esteem, I didn't like myself. I built too many walls too high.
"It was: I'm happy – eat; I'm sad – eat; I'm hungry – eat; I'm not hungry – I'll eat anyhow. All the emotions were food related."
At his heaviest, James weighed 25 stone and, around a decade ago, developed Type 2 diabetes.
It was at a diabetes check-up that he received a stark warning that made him think twice about his lifestyle.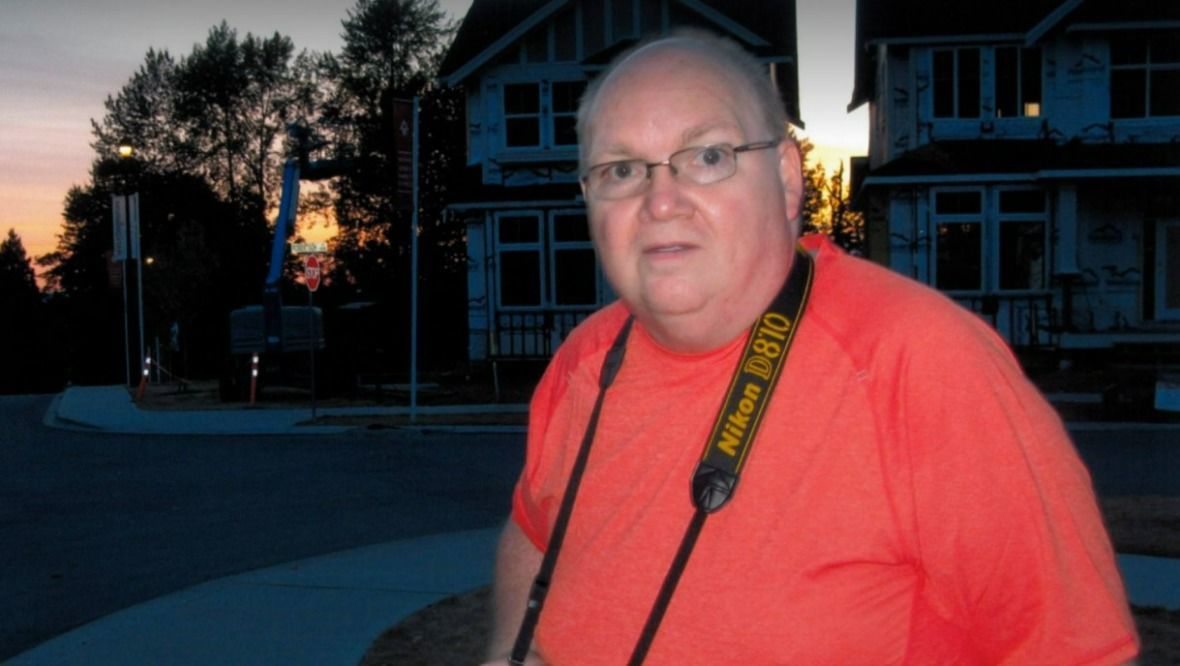 "[The doctor] said 'if you don't do something about this, you are either going to lose your toes or you're going to go blind. You might even lose your legs'," James recalled.
"And when I remembered that my granny went blind through diabetes, it was definitely the kick up the backside I needed."
That led to drastic changes for James. He joined Weight Watchers just before lockdown last year and has now lost half his body weight – and reversed his diabetes.
"I started getting up and doing walks," he said.
"In two weeks I'd lost 14 pounds, but then I could actually walk a little bit better and I wasn't feeling as tired. I know it sounds foolish, but I was eating more than I was before, although I was feeling full. I didn't want to snack. I was eating vegetables, fruit, lean meats, something clicked.
"Since last January, apart from Christmas when I had a pack of Liquorice Allsorts, I haven't touched any sweets, haven't had any takeaways, I do not do chocolate now.
"I know in my mind, once I get the taste of it, I go back. For me, it's been all willpower."
The weight loss has had a huge impact on James' physical and mental health – and he's now looking to the future.
"It's the confidence to actually go out without thinking that everybody is staring at you," he said. "The confidence that you can go into a shop, any shop on the high street, and buy clothes.
"I want to go to Japan, I want to go to Tokyo, I want to go into the shopping district, it totally fascinates me. I'll be strutting my stuff, as they say – I won't be hiding away."
'It requires effort'
Professor Mike Lean said the medical approach to treating Type 2 diabetes needed to change.
He said: "Type 2 diabetes carries a shortening of life expectancy about the same as major cancers.
"About half of all people if they gain weight will get diabetes, will get heart disease, will get cancer related to obesity as they grow older and the costs of these diseases are utterly colossal.
"'Take a pill and come back in a year's time' has been a standard medical response – that's got to change.
"If you do develop a cancer and you're offered chemotherapy for it, that's a pretty nasty treatment but you'll do it.
"With Type 2 diabetes, we don't have chemotherapy – instead we have a dietary approach which is hard work, but it's not going to make your hair fall out, it's not going to give you diarrhoea, vomiting for weeks and months on end.
"It requires the individual to make the effort and to understand that it's really, really important."
Scotland Tonight is on STV and the STV Player at 7.30pm on Thursday.