Water scarcity is expected to escalate quickly this summer, with the majority of Scotland at an early warning stage.
In its weekly report on Friday, the Scottish Environment Protection Agency (SEPA) said that the risk of water scarcity in the Loch Maree area has risen to moderate.
Surrounding areas of the northwest Highlands, extending down to Loch Ness, are also experiencing very low water levels and have been moved to alert level.

Areas in the central region have also increased to alert level, covering the Clyde, parts of Dumfries and Galloway, and South Lanarkshire.
The north west and southern central areas of the country have also been raised to alert, leaving the majority of the country at an early warning for water scarcity.
SEPA warned that, since very little rain is forecast for the next few weeks, the situation is expected to escalate quickly.
With a dry summer on the horizon, Scottish Water has urged people to use water as efficiently as possible to help protect resources.
Average reservoir levels across Scotland are currently at 85% – 4% lower than average for this time of year and 6% lower than this time last year.
The authority said there has been an increase in water use across the country over the last week alone, with an extra 100 million litres per day of water being added to the network.
Individually, Scots are using an average of 180 litres per person per day – much higher than the rest of the UK, where people use an average of 145 litres per person per day.
Kes Juskowiak, Scottish Water's general manager of customer water services, said: "We're working hard to maintain normal supplies for all but would ask that customers consider how they use water and to protect this precious resource.
"We believe that a large part of the additional water use is within gardens so we would ask that customers are mindful of how much water they use in outdoor spaces such as lawns."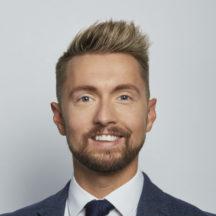 Insight
Sean Batty
STV Meteorologist
While the figures don't look anything too much to worry about at the moment, this is a situation that could change quickly in just a few weeks.
Water levels are at their lowest in the west of Scotland where it is currently about 10% lower than usual – I mentioned this when I was live from Loch Lomond shores on Tuesday where the Loch levels are much lower than normal.
What's probably starting to worry SEPA will be the increased evaporation we get at this time of year with warmer weather and sunshine, as well as more water usage due to watering of gardens and irrigation of fields.
This will mean on weeks with no rain, we'll probably be losing around 5% of our water capacity, and with that in mind you can see how things can change pretty quickly.
At this stage I don't see the west of Scotland getting any rain at all in the coming week, and any rain into week two will be nothing noteworthy, so this will cause concern going forward.
There are some hints though that the jet stream may change it's path around the middle of the month and this could give way to more unsettled conditions, although we'll need to wait to see if this comes to fruition.