The warmest night of the year so far has been recorded in Scotland ahead of a yellow weather warning for thunderstorms in parts of the country. 
Achnagart in the Highlands recorded a temperature of 20.1C overnight, close to the all-time record of 20.9C, which was recorded on July 29 2019.
The uncomfortably high temperatures overnight follow weeks of glorious sunshine, however there have also been a number of downpours across the country.
It comes as the Met Office issued a yellow weather warning for Sunday for thunderstorms, warning Scots in the east of torrential rain, hail and lightning.
In place from 1pm until 9pm, the warning covers parts of Orkney, the Highlands, Moray, Aberdeen and Aberdeenshire, Angus, Dundee, Perth and Kinross, Fife, East Lothian and the Scottish Borders.
Some areas could see up to 40mm of rain fall in just one to two hours, with hail measuring 3cm in diameter also expected to fall alongside frequent bursts of lightning. 
As a result, the Met Office warned that public transport could be affected by the adverse weather conditions and that roads may be covered in surface water leading to difficult driving conditions.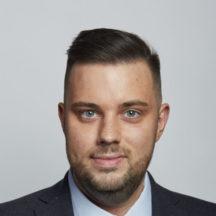 Insight
Philip Petrie
STV weather presenter
"We've had some uncomfortably warm nights lately with some difficult sleeping conditions, and for many last night would have been particularly difficult. It was our warmest night of the year so far, with Achnagart not dropping below 20.1C overnight.
"This beats the same location's previous record of 17.6C recorded on the night of June 11, and is also very close to Scotland's all time warmest night on record, which was 20.9C recorded on July 29 2019 in Achnagart once again.
"This upcoming week things are turning changeable and unsettled with a lot of our weather being driven by low pressure situated to the south of Iceland. Today we are seeing an active cold front working its way across the country, which has warranted a thunderstorm warning to be issued by the Met Office.
"Once that clears, we start the week with heavy, thundery, scattered showers which will be fairly widespread across the country on Monday. With the cloud, rain and unsettled conditions it means that it will be feeling cooler and fresher as of late, with temperatures just around or slightly above average for the time of year."