Specialist online courts should be set up to deal with domestic abuse cases, a report has recommended.
Many victims found going to court as traumatic as the crime itself, Victim Support Scotland said.
Creating an online court, the Virtual Trials National Project Board said, could increase protection and reduce trauma for complainers and make it easier for witnesses to give their evidence.
"Being able to give evidence virtually puts choice and control back into the hands of people who have suffered from domestic abuse, which is especially important following the traumatic aftermath of crime," said Victim Support Scotland chief executive Kate Wallace.
"This change is long overdue. People we support in domestic abuse situations have given feedback that this way of giving evidence is more appropriate, more trauma-informed and also means they will not come face-to-face with the accused in court."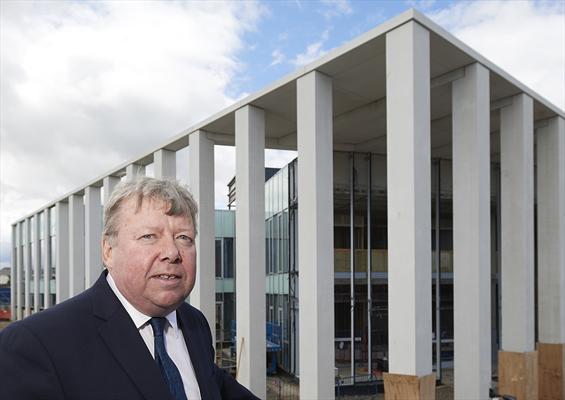 The report recommends every sheriffdom in Scotland should have a dedicated virtual court for summary domestic abuse cases – those heard by a sheriff sitting without a jury.
It follows a pilot scheme ran in Sheriff Courts in Inverness and Aberdeen established by the Scottish Courts and Tribunals Service (SCTS) in May 2021.
The report has been welcomed by victims' organisations and found introducing online courts for domestic abuse cases could help tackle delays caused by the coronavirus pandemic, which has led to a major backlog.
Scotland's most senior judge, the lord justice general, Lord Carloway welcomed the report and said the pilot had clearly demonstrated the benefits of the proposal.
"I fully support the recommendation of the Virtual Trials National Project Board that a virtual domestic abuse summary trial court should be established in each sheriffdom," he said.
Cabinet secretary for justice Keith Brown said the Scottish Government is committed to tackling domestic abuse and holding perpetrators to account for their actions.
It follows Police Scotland's announcement that more than 7500 people have had their partner's violent or abusive past revealed to them since the launch of a programme to tackle domestic abuse.
Domestic abuse support groups warned of a rise in cases over the festive period, as calls made to Police Scotland about domestic abuse rose last year in Edinburgh and the Lothians.