Virgin Galactic has successfully taken a University of Aberdeen student, her mother, and a former Olympian to the edge of space and back on its first flight for tourists.
Anastatia Mayers, a student of philosophy and physics in the Granite City, travelled on the firm's first space tourism flight launching from Spaceport America New Mexico on Thursday.
Her mother, Keisha Schahaff, and former Olympian Jon Goodwin, from Newcastle, were also onboard the 90-minute VSS Unity flight to suborbital space.
The mother-daughter duo won a coveted place on a mission in a prize draw.
But Mr Goodwin secured his seat as the company's first paying customer 18 years ago, after buying a £194,500 ticket.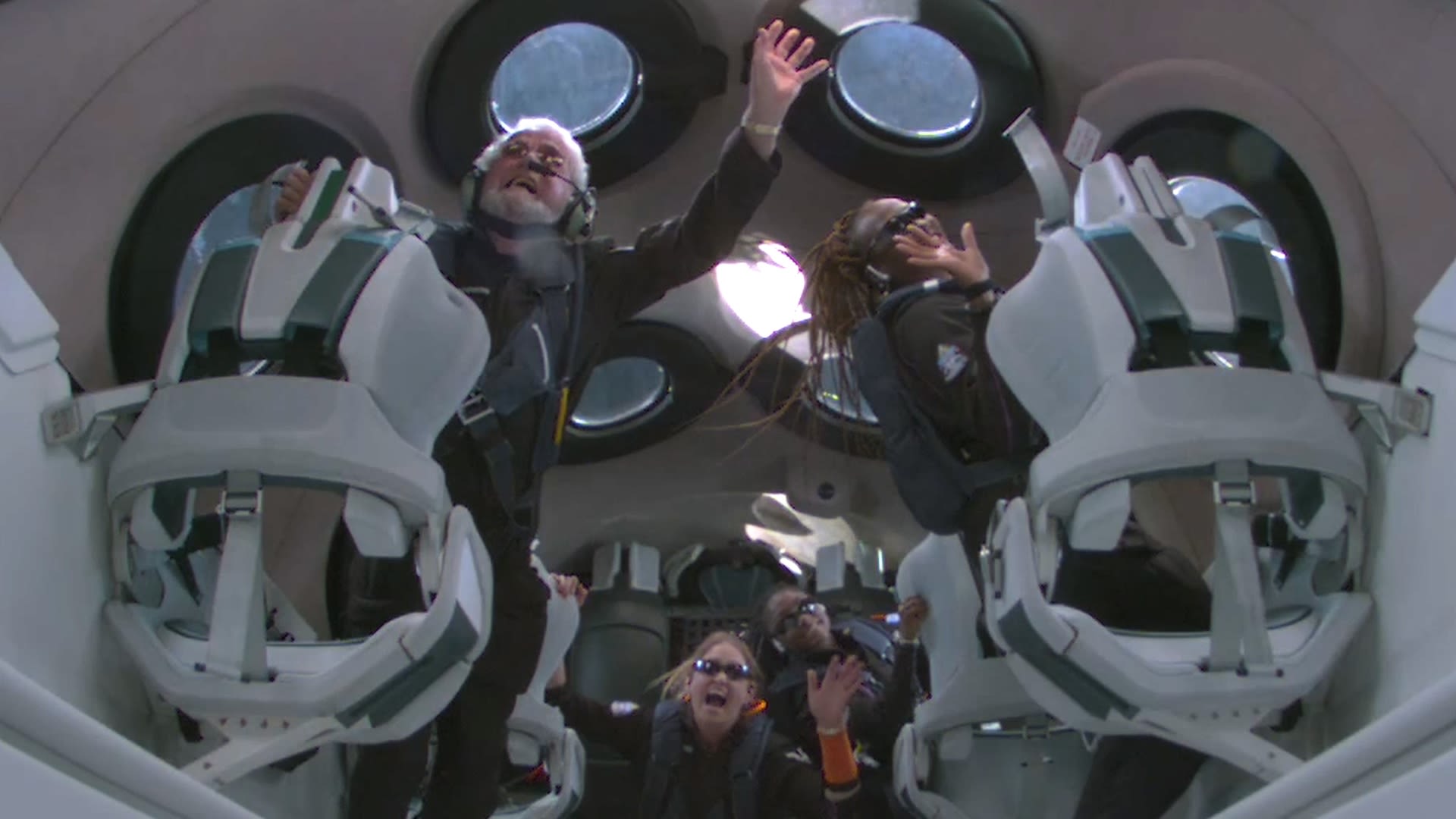 The trio entered sub-orbital space, where they briefly experienced weightlessness and took in extraordinary views of the planet.
The landing at 4.33pm (UK time) was met by applause from those watching on from Virgin Galactic, with the passengers smiling and nodding.
The trip has made Ms Mayers, 18, the youngest-ever person to go to space and the second to hail from the University of Aberdeen.
Dubbed Virgin Galactic's commercial astronauts 011 (Goodwin), 012 (Schahaff) and 013 (Mayers), the trio collectively hit "almost too many milestones to name", according to the firm.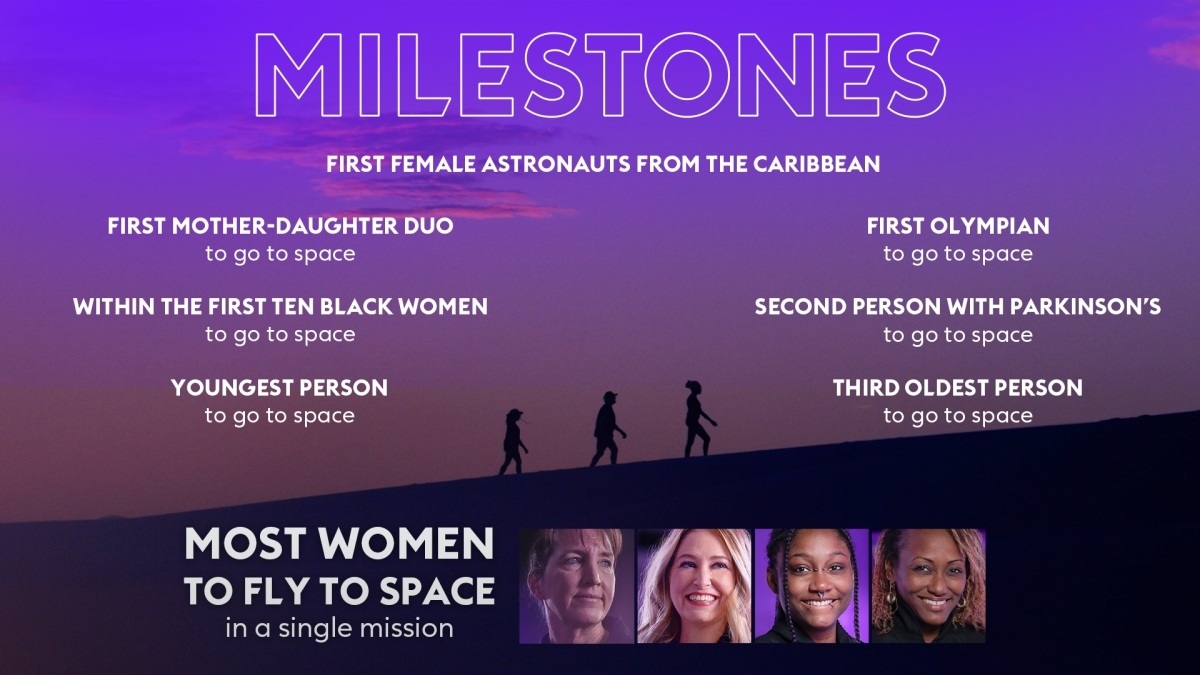 Marking the occasion, founder Richard Branson said: "Today marks an extraordinary moment in the history of space exploration and a significant milestone not just for Antigua and Barbuda and the UK, but for the world.
"I always believed that one day space travel could be accessible for all. Today, that dream is becoming a reality.
"Space now belongs to the curious of any age, race, nationality, gender and physical ability. Congratulations to Jon, Keisha and Anastatia for making history today. Their journey is just the beginning."
Ms Mayers revealed at a press conference after the trip that she took a badge from the University of Aberdeen, a ring from someone who means a lot to her, and some photos of the most important people in her life.
The 18-year-old previously said: "Every time I look at the stars, it almost feels like I have a place in the universe. It reminds me that, like, everything happens for a reason, nothing happens without consequences and those consequences lead to whatever destined future you have."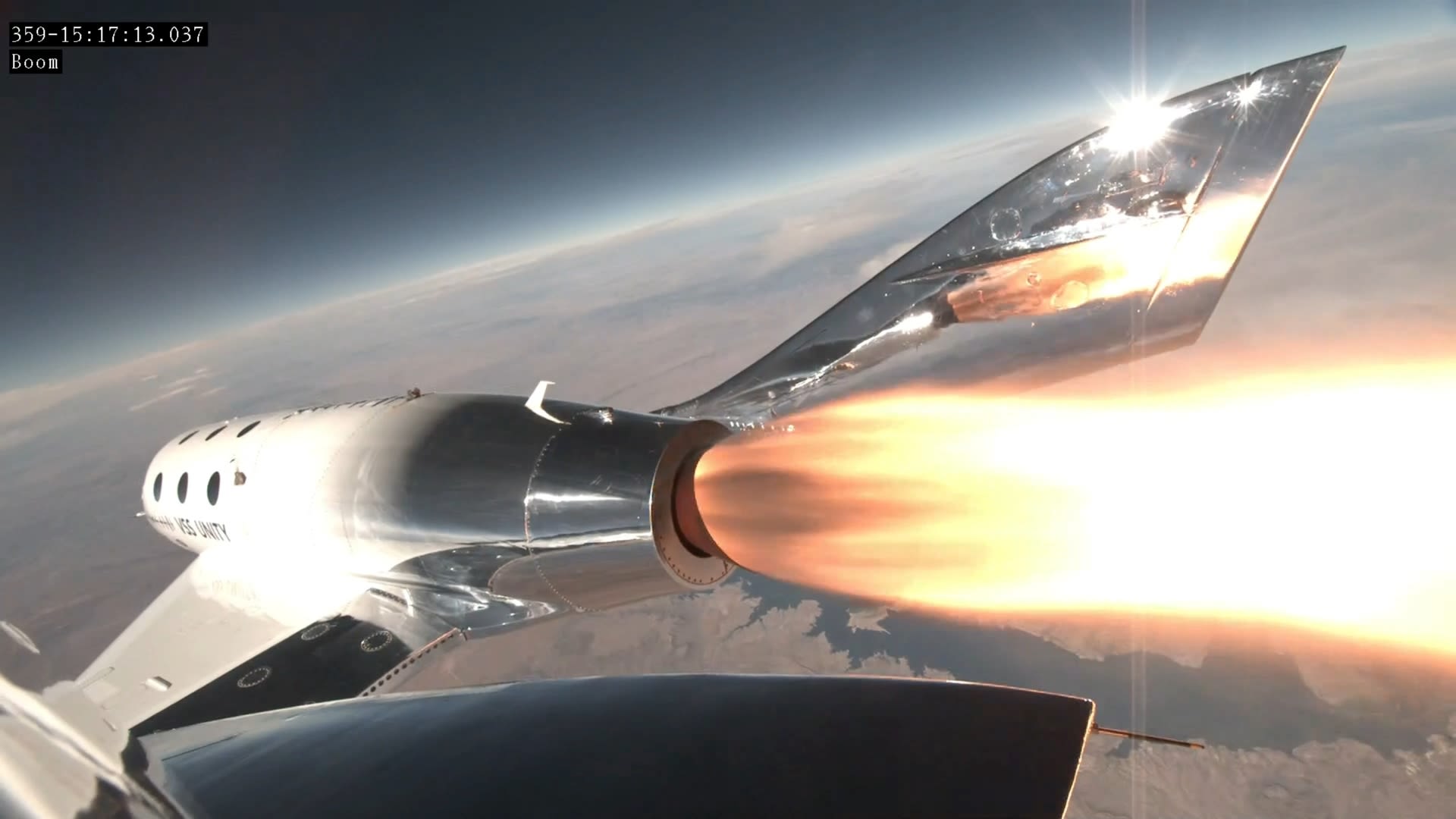 Discussing the appeal space has for her, she said: "Something that replays in my mind all the time is the theory of, like, the Big Bang and how like very specific things had to happen for us all to exist today, and I think that's a very comforting thought."
All three private passengers went through intensive spaceflight training participating in equipment fitting, walkthroughs, and test flights, before the expedition.
Speaking at a press conference after touchdown, Ms Schahaff said: "I'm still up there, I'm not here yet, and it's just amazing that you can land so smoothly on the runway coming back from space.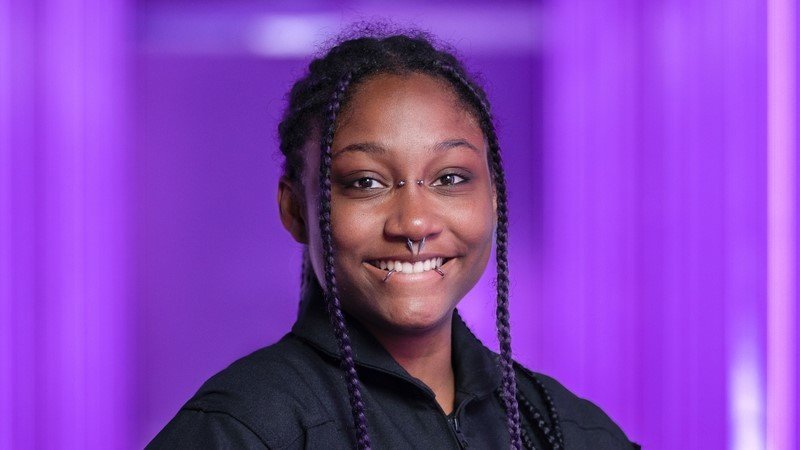 "It was so comfortable, it was really the best ride ever, and I would love to do this again."
She said that sand from her home country of Antigua and Barbuda, the nation's flag and her favourite shell were among the possessions she took with her on the Virgin Galactic flight.
Mr Goodwin, who became just the second person with Parkinson's to enter space, said: "It was far more dramatic than I imagined it would be.
"It was the pure acceleration – Mach 3 in eight-and-a-half seconds – (that) was completely surreal, and the re-entry was a lot more dramatic than I imagined.
"In fact, I would've said it was out of control if I didn't know anything different. But it was a completely surreal experience.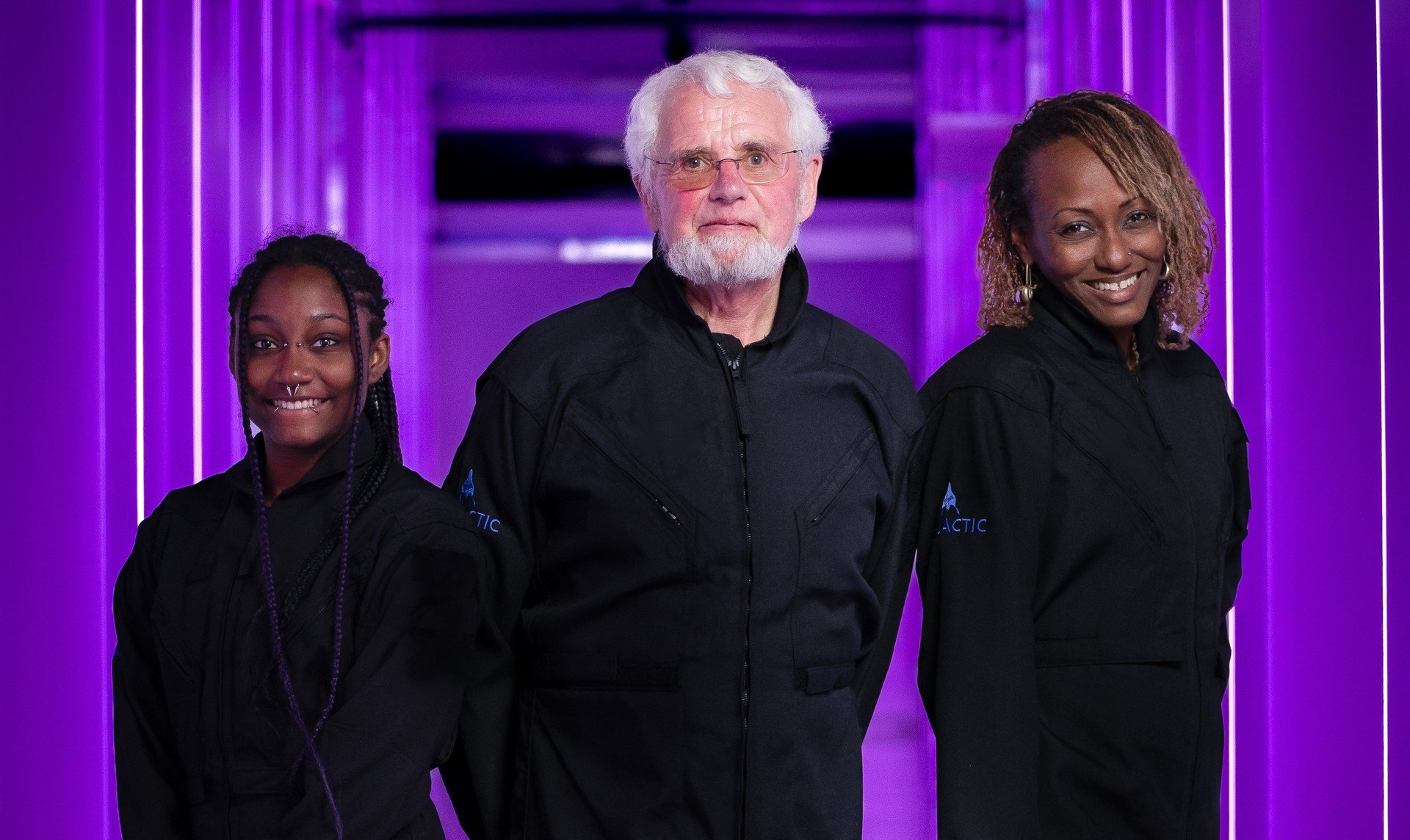 "The most impressive thing was looking at Earth from space – the pure clarity was very moving. Without a doubt the most exciting day in my life."
Mr Goodwin added the flight "exceeded my wildest dreams" and hoped it would inspire others with Parkinson's to do things out of the ordinary.
To date, fewer than 700 people have travelled to space. Virgin Galactic is aiming to create an 800 strong Future Astronaut community that represents more than 60 different nations.
Space for Humanity, a non-profit which seeks to send ordinary citizens into space, will receive all funds raised from the trip.