A video messaging service developed at Scotland's largest neonatal unit has been expanded to help the relatives of adult patients in intensive care.
The vCreate secure video service allows nurses and doctors to record video messages which are uploaded to a secure platform for family members to view.
It is proving a particularly important lifeline during the coronavirus pandemic with visiting restriction in place across hospitals in all Scottish health boards including NHS Greater Glasgow and Clyde (NHSGGC).
The technology has made all the difference for Roz and Neil McAllister as their daughter Lucy, who was born prematurely in January, continues to be cared for at the Neonatal Intensive Care Unit (ICU) at the Royal Hospital for Children in Glasgow.
Lucy was born prematurely, weighing just 650 grams. She now weighs nine pounds after spending 132 days in hospital but still needs specialist care.
Nurses have been filming short videos to try and reduce her parents' anxiety.
Mrs McAllister said: "The videos have been so important to our family, especially with the now restricted visiting.
"Waking up to a video of Lucy in the morning is such a reassurance. The team so thoughtful and creative – adding music and making us smile.

Roz McAllister

"Waking up to a video of Lucy in the morning is such a reassurance. The team so thoughtful and creative – adding music and making us smile.

"The tremendous staff have made it possible for our other daughter Millie to be able to see her baby sister as well as all of the grandparents."

vCreate was first developed at the Queen Elizabeth University Hospital in Glasgow.
During the coronavirus pandemic, it has now been expanded for use in adult ICUs across NHSGGC, and more widely in Scotland, to help keep families connected to their loved ones.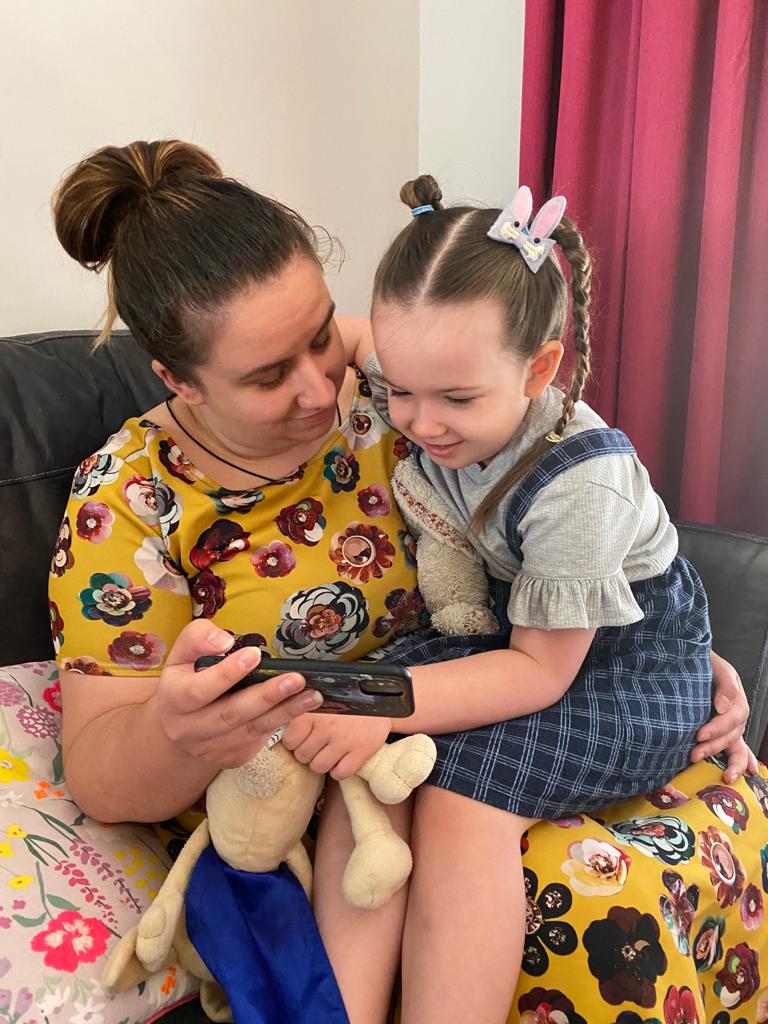 Mr McAllister told STV News: "We are very lucky in the fact that Roz and I are still able to go in on a daily basis and see Lucy. Other people in the adult hospital have no visitors at all so for some of them this would be the only contact they have with their loved ones; it's a link to the outside world for a lot of people."

Dr Neil Patel, consultant neonatologist at the Royal Hospital for Children, was instrumental in getting the video messaging service up and running in 2017 and has seen its expanded use.

He said: "Families have told us that receiving videos of their loved-one reassures them and makes them feel less anxious.

"It also helps to involve them in their baby's care and strengthen their relationship with the team in the hospital.

"It's now terrific to see the service extended to adult intensive care units all over Scotland during the current pandemic, supported by the Scottish Government.

"Many hospitals in England, Ireland and overseas are also using the service too. During COVID-19 these are more important than ever to connect families at the hardest of times," he added.