Vending machines providing clean drug-injecting equipment have been installed at homeless shelters in a bid to reduce the number of deaths.
Scotland's latest drug-related deaths figures will be published soon, with the country having last year recorded the highest rate in Europe.
In a bid to tackle the crisis, innovative projects are helping to support those battling addiction, such as the vending machines in Glasgow and Edinburgh.
They're operated by tokens given to drug users when they arrive, and only provide equipment already freely available from the NHS and many chemists.
Homelessness charity Hillcrest Futures hopes providing clean needles will spark change and save lives.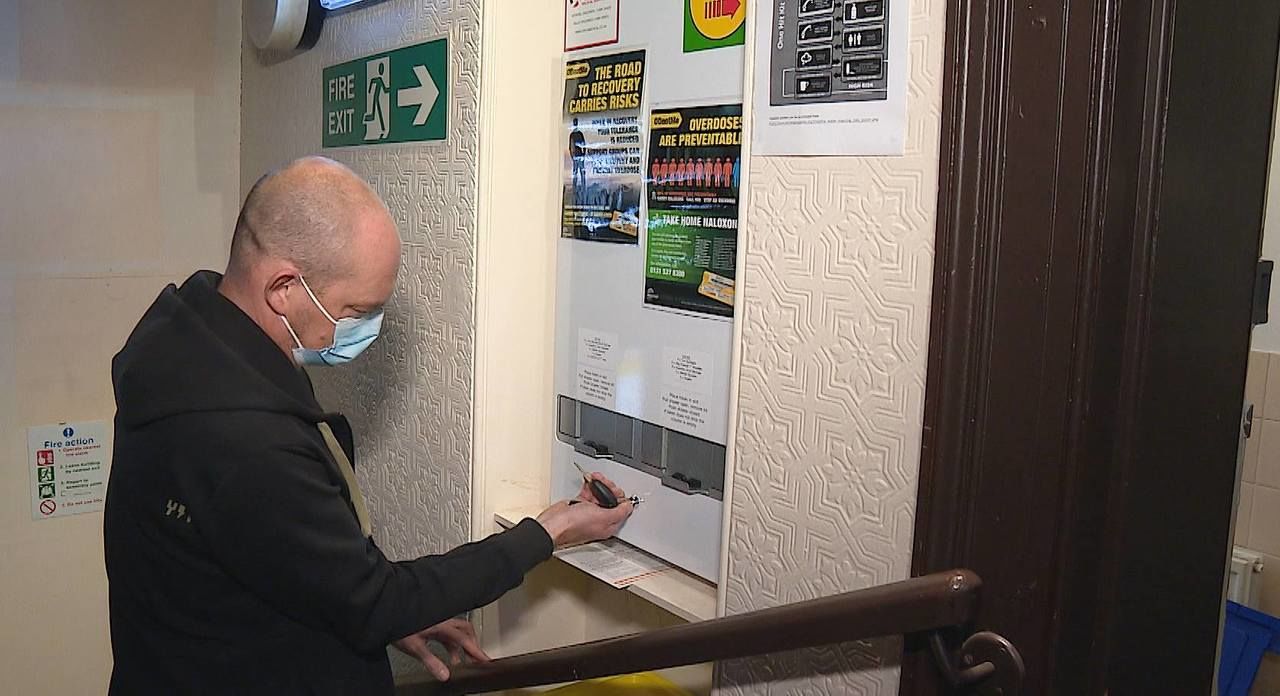 Ryan Frampton, manager at Hillcrest Futures' temporary accommodation at Bruntsfield House, said: "It's a very vulnerable group here, and having these machines is very important.
"We're aiming for a cultural change to help service users talk about drug use and to make disclosures that hopefully start their pathway to recovery sooner rather than later."
Wez Steele, training and development officer at the Scottish Drugs Forum, has experience of addiction and rough sleeping, and believes the vending machines should be rolled out widely.
He said: "I would want to see these vending machines put in public spaces where we know public injecting is happening.
"It's great that they're in the services, and I think that's hopefully opened the conversation and the dialogue.
"We're trying to support people who already feel massively marginalised and under-represented, so it's challenging that narrative and making sure that we put that person first."
STV News is now on WhatsApp
Get all the latest news from around the country
Follow STV News
Follow STV News on WhatsApp
Scan the QR code on your mobile device for all the latest news from around the country