The value of the British pound has plummeted in recent days – having a big knock-on effect for mortgages, holidays and the cost of goods and services.
Following a raft of tax cuts announced by the new Chancellor Kwasi Kwarteng, sterling hit a record low against the US dollar early on Monday morning.
The move has knocked international confidence in the currency and sparked speculation that the Bank of England may be forced to further hike interest rates.
Sterling fell by more than 4% to just $1.03 in early Asian trading, having already tumbled on Friday in the aftermath of Kwarteng's mini-budget.
The pound has now risen back above its closing levels on Friday, but at $1.09 it's still very weak against the US dollar and down 19% so far this year.
STV News looks at what a falling pound means for Scottish households.
Mortgages could rise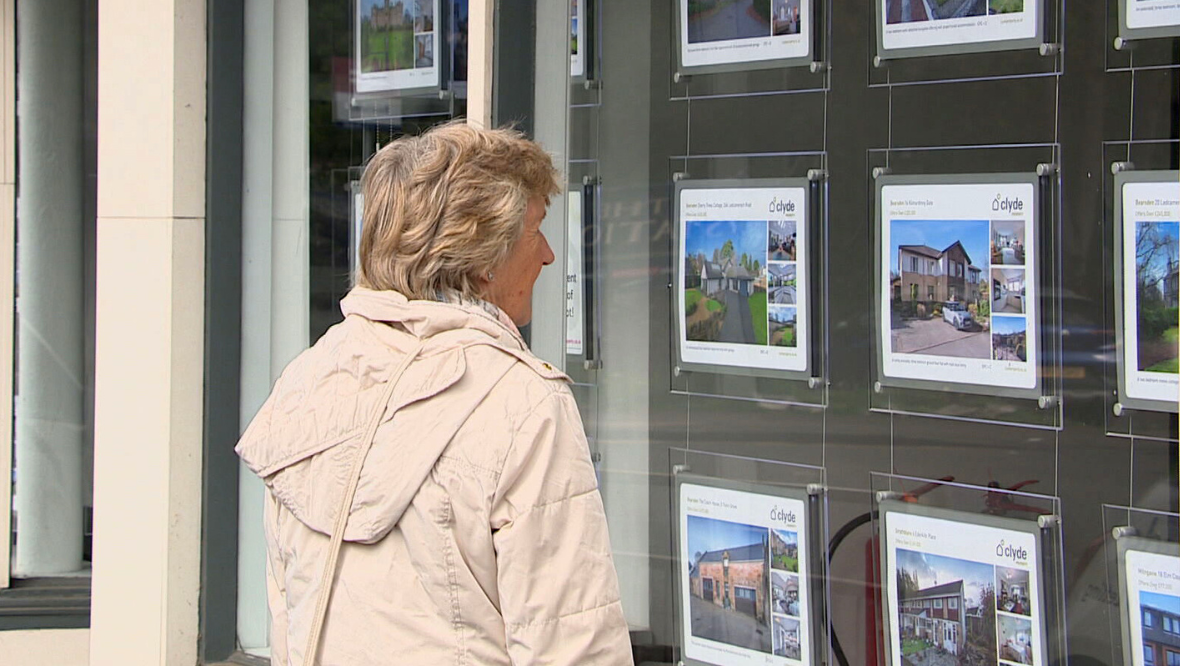 Mortgage borrowers may see their monthly bills climb higher amid concerns that pressure is building for the Bank of England base rate to be hiked further in order to steady the pound.
A raft of tax cuts unveiled on Friday last week have prompted concerns for the impact on inflation.
There have been suggestions the Bank of England may be forced to step in with an emergency interest rate hike.
The string of Bank of England base rate increases that have already taken place in recent months mean that a tracker mortgage is now about £210 per month more expensive on average than it was before the rate increases started last December.
A standard variable rate (SVR) mortgage is now about £132 more expensive per month, according to the figures from UK Finance.
While the majority of mortgage holders are on fixed-rate deals, 1.8 million fixed deals are scheduled to end next year – meaning some homeowners could be in for a bill shock when they do eventually come to take out a new mortgage.
The Bank of England raised its interest base rate by 0.5 percentage points to 2.25% last week, the highest point since the 2008 global financial crash.
Energy bills will rise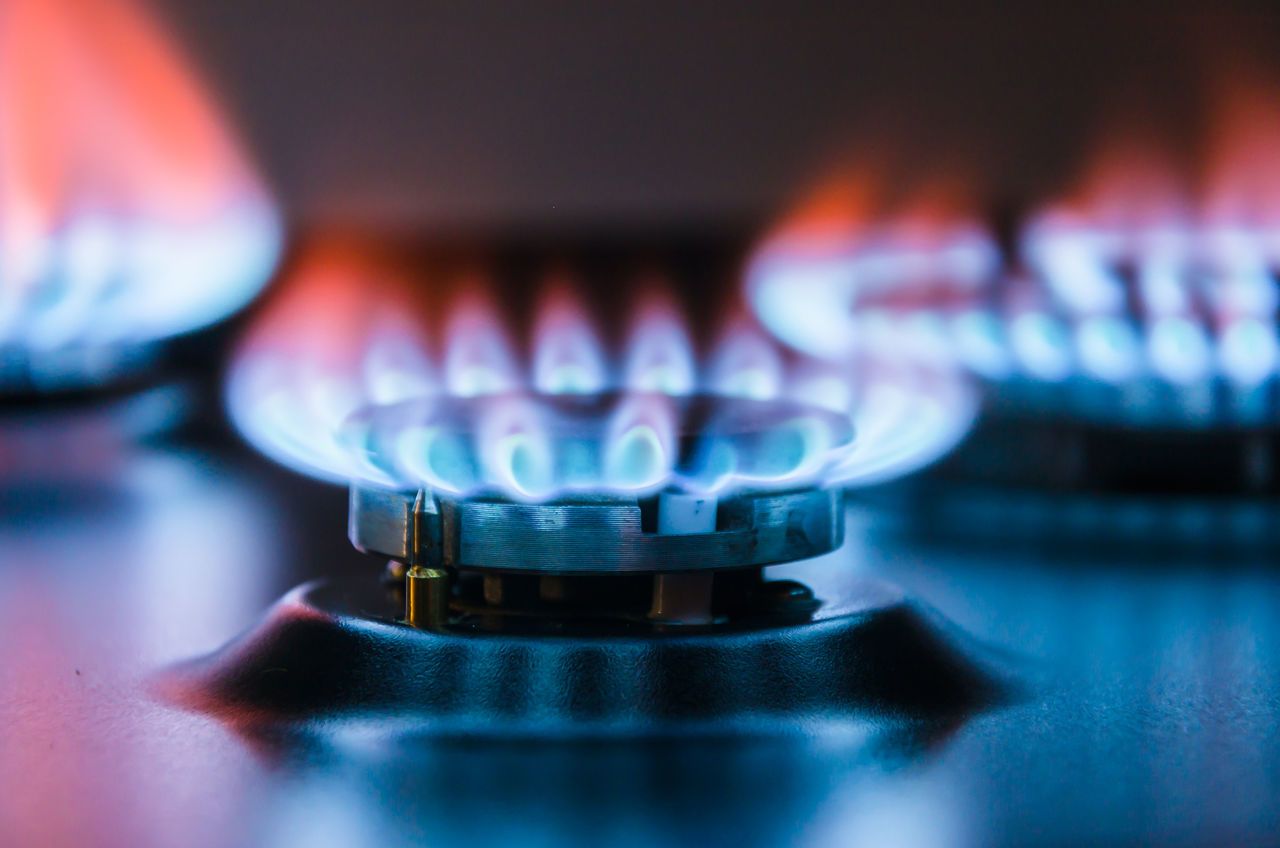 Energy bills are one of the things that are likely to increase as the pound falls – the price of all the gas the UK uses is based on the dollar – even if the gas is produced in the UK.
Similarly, the fact that oil prices are based on the dollar means that petrol could be more expensive for UK drivers as it costs more to be imported by fuel companies.
British firms that import parts or products from across the world will face more costly currency rates, which will particularly impact areas such as food, drink and technology, where price increases could then be passed on to consumers.
Beer will cost more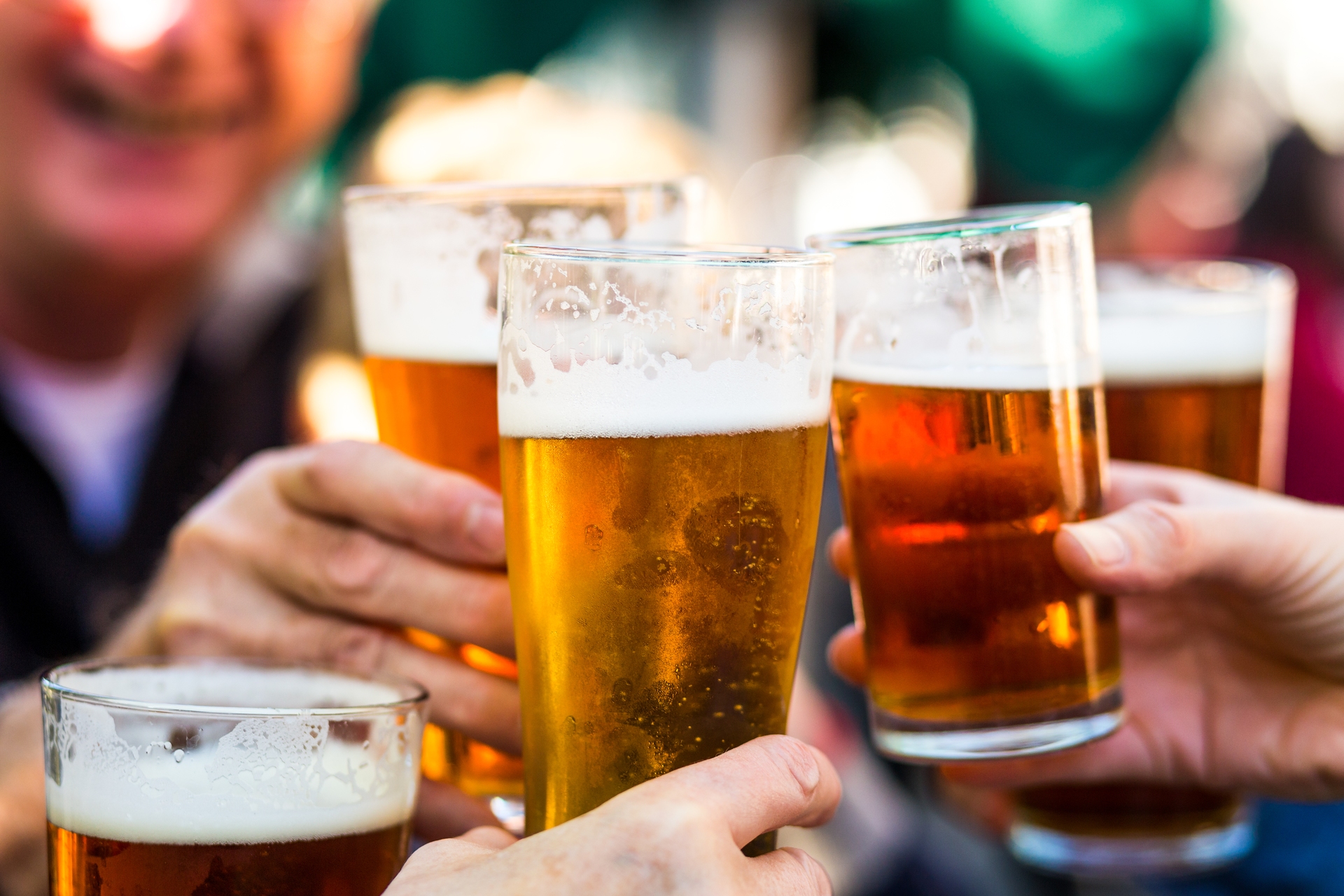 Paul Davies, chief executive at Carlsberg Marston's Brewing Company, suggested the fall of the pound may cause a rise in beer prices for UK customers.
He told BBC Radio 4's Today programme that the drop was "worrying" for the British beer industry, which imports beer and hops from overseas.
Breweries, bars and pubs are already facing rising costs due to energy prices and inflation.
Asked if the value of the pound mattered, he said: "Yes it does, many of the hops used in this country are actually imported and a lot of them, particularly for craft brewers, are imported from the States, so changes in currency is actually worrying for industry
"And people drink a lot of imported beers from Europe, and the euro vs the pound is also something we're watching very closely at the moment."
Foreign holidays will be more expensive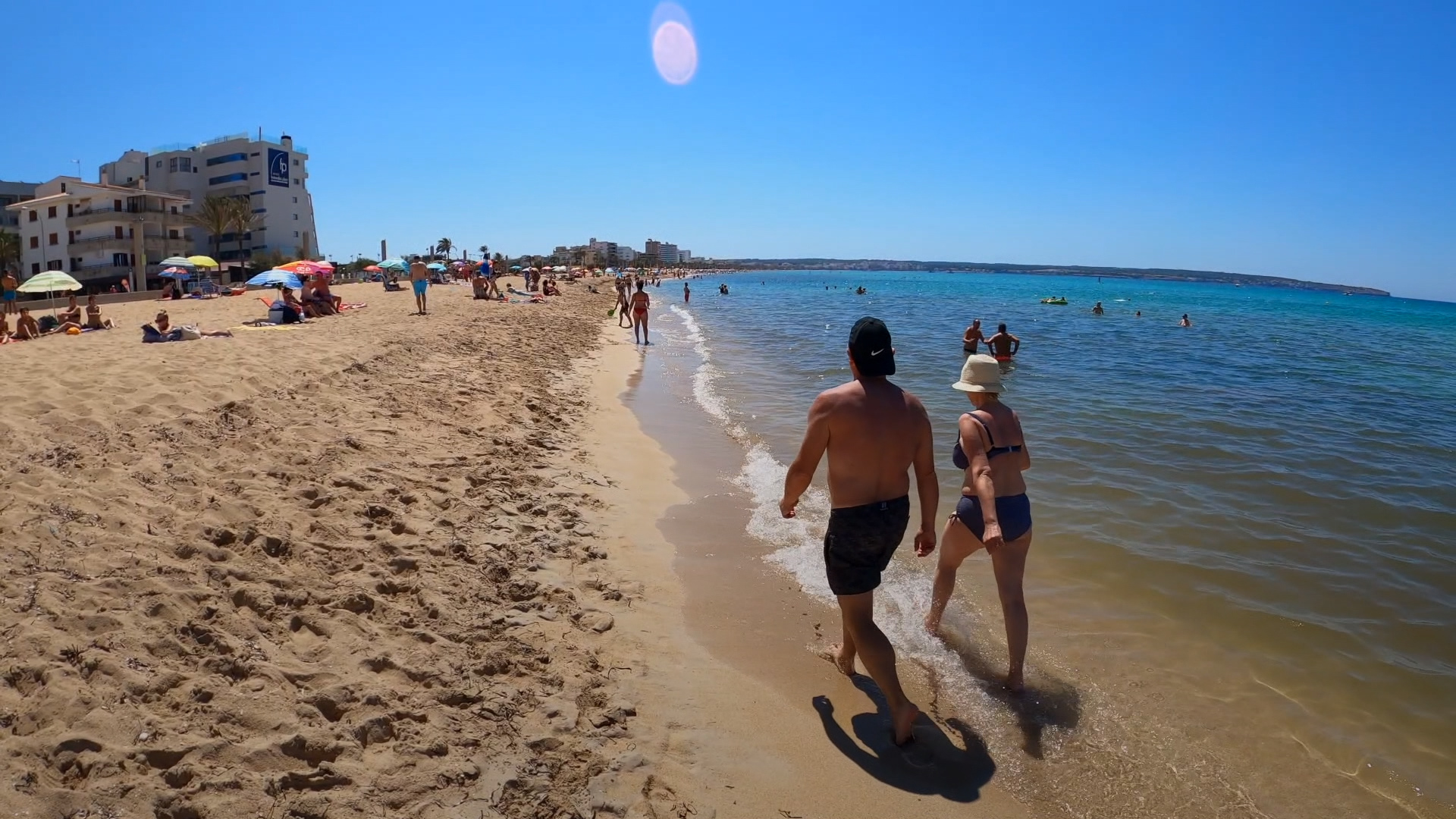 Foreign holidays are also likely to be more expensive, especially when visiting the US and other countries whose currencies the pound has dropped against.
The euro is also weak at the moment, so the cost of holidays in Europe has been less affected in the longer term, although the pound also struck an almost two-year-low against the euro on Monday.
Holidaymakers concerned about the fall in the value of the pound are being urged to "watch rate movements carefully".
Nick Boden, head of foreign currency provider Post Office Travel Money, warned that "sterling's volatility makes it impossible to predict how exchange rates will behave in the coming weeks".
Purchasing 500 US dollars cost around £480 at some points on Monday, compared with approximately £440 on the same day last week.
Boden said: "Our advice for people planning overseas trips is to watch rate movements carefully in the weeks leading up to their departure, and change money at times when the rate rises."
But Boden also noted that sterling's drop in value is "much smaller" against currencies used by European countries.
He said: "For those Britons planning a late summer break to Turkey, sterling will still buy over 53% more Turkish lira than a year ago.
"City break holidaymakers visiting Budapest will get almost 8% more Hungarian forints for their pounds."
EasyJet chief executive Johan Lundgren admitted that the fall in the value of the pound "does have an impact" on its finances.
Speaking at the carrier's headquarters at Luton Airport, he said: "Clearly, the dollar is very strong versus the pound.
"It has an effect. We have a lot of expenses in dollars and we have revenues coming in in pounds.
"But, on the other hand, we're one of the best hedged airlines when it comes to the fuel position and the effects of this going forward.
"Of course, it does have an impact but it has less impact on us versus some of our competitors."
Any benefits?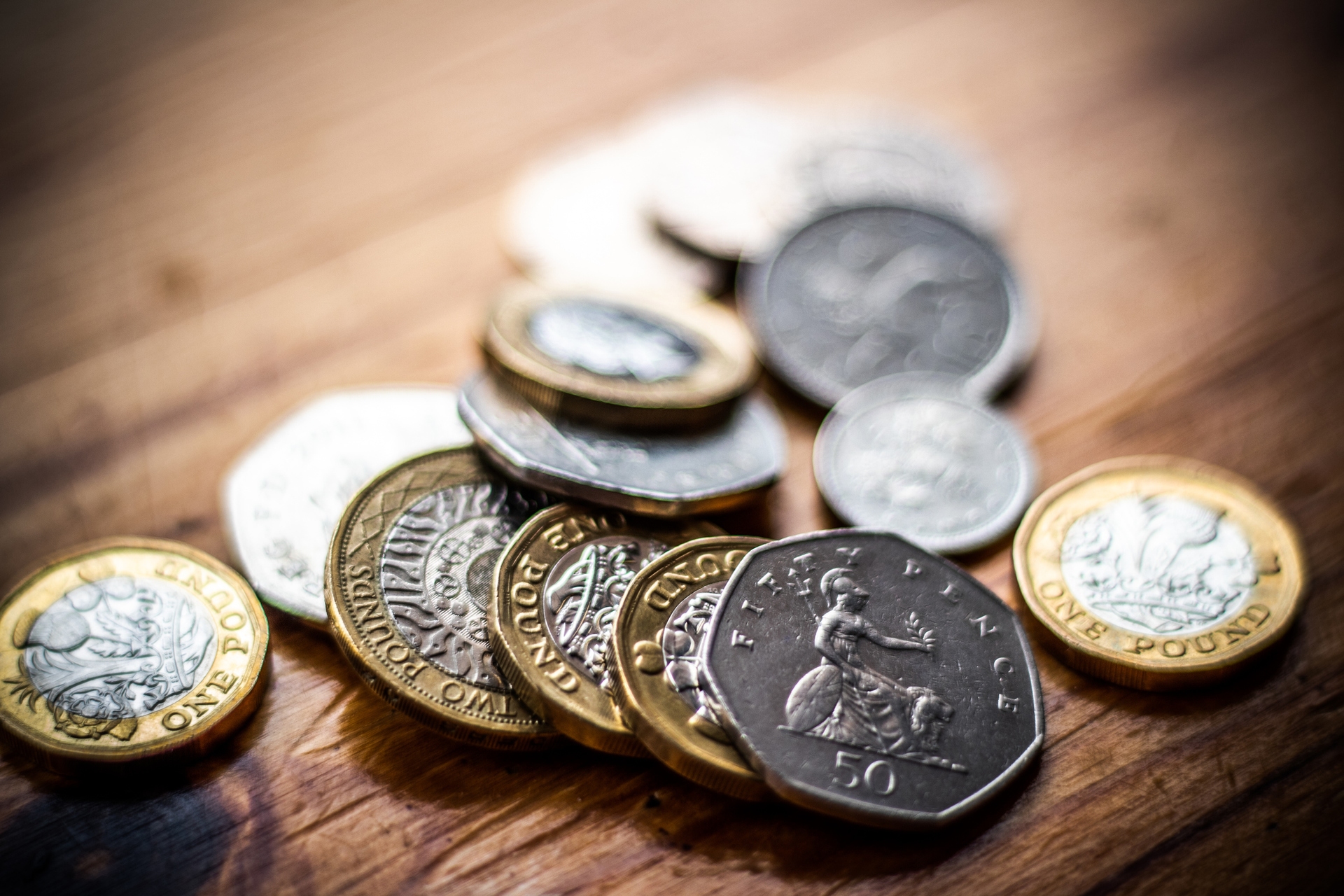 It will now be cheaper for tourists to come to the UK, for example, helping to support a sector which was heavily impacted by the pandemic.
It is also likely to make British companies more competitive when they export around the world.
A cheaper pound means that it is cheaper for people around the world to buy British goods and services.
Weakness in the pound also makes the UK an attractive place for international investment, particularly from the US.
The UK has already seen a number of major acquisitions by US investors, ranging from the takeover of Chelsea Football Club by a consortium led by Todd Boehly to Advent International's £2.6bn buyout of Ultra Electronics.
Will Scotland make similar tax cuts?
First Minister Nicola Sturgeon says there should be an emergency session in the UK parliament to debate the falling value of the pound.
She tweeted: "It's hard to overstate the scale of the economic crisis caused by Friday's UK budget. While the very richest get tax cuts, ordinary people – already hit by soaring inflation – are about to be hit by rising interest rates.
"The House of Commons should be in emergency session now."
Most of Kwarteng's tax cuts do not apply to Scotland, where income tax rates and bands are decided by the Scottish Government.
Sturgeon hinted on Friday that the Scottish Government would not follow the same route as the UK Government on tax cuts, but she was more steadfast in her opposition on Monday.
"We'll take a sensible approach, which will be in stark contrast to the one we're seeing from the UK Government," she said on a visit to Graham's Family Dairy in Bridge of Allan, near Stirling.
"We have a situation right now where everybody bar the most tribal Tory supporters thinks what the Chancellor has done is morally repugnant, fiscally damaging and reckless.
"And yet somehow, there is an expectation that the Scottish Government should follow suit – that would be absolutely the wrong thing to do.
"So, we'll take sensible, careful decisions that are about helping those who need help most."
Meanwhile, the Liberal Democrats have also called on the UK Government to urgently recall parliament.
Chief whip Wendy Chamberlain said: "Last week, the chancellor announced a shambolic budget that gave huge unfunded tax cuts to big banks and the wealthiest while leaving struggling families and pensioners in the cold.
"As a result, we are seeing the pound plummet into free fall as the markets give the Conservatives a damning vote of no confidence.

"The government must urgently recall parliament so Kwasi Kwarteng can fix this failed budget, before it does any more damage to our economy and people's livelihoods.~

"It's clear the Conservatives are totally out of touch and don't have a proper plan to steer the economy through the difficult months ahead. MPs must be given a chance to scrutinise these disastrous proposals now before it's too late."