Scientists at the University of Glasgow have teamed up with an illustrator to create a detailed 3D model of coronavirus.
The university said the new images of SARS-CoV-2 are "one of the first and most detailed 3D representations of the virus particles" behind the Covid-19 pandemic.
Annabel Slater, a freelance scientific illustrator, created the images in collaboration with the University of Glasgow's Centre for Virus Research (CVR) and the School of Simulation and Visualisation at the Glasgow School of Art.
Ms Slater said: "I think making scientific images into something 3D opens up a whole new world of interaction, exploration and understanding.
"The science of a virus can be better understood by making the virus particle into something tangible and interactable.
"I hope these models of the SARS-CoV-2 virus particle will help people by making the invisible visible."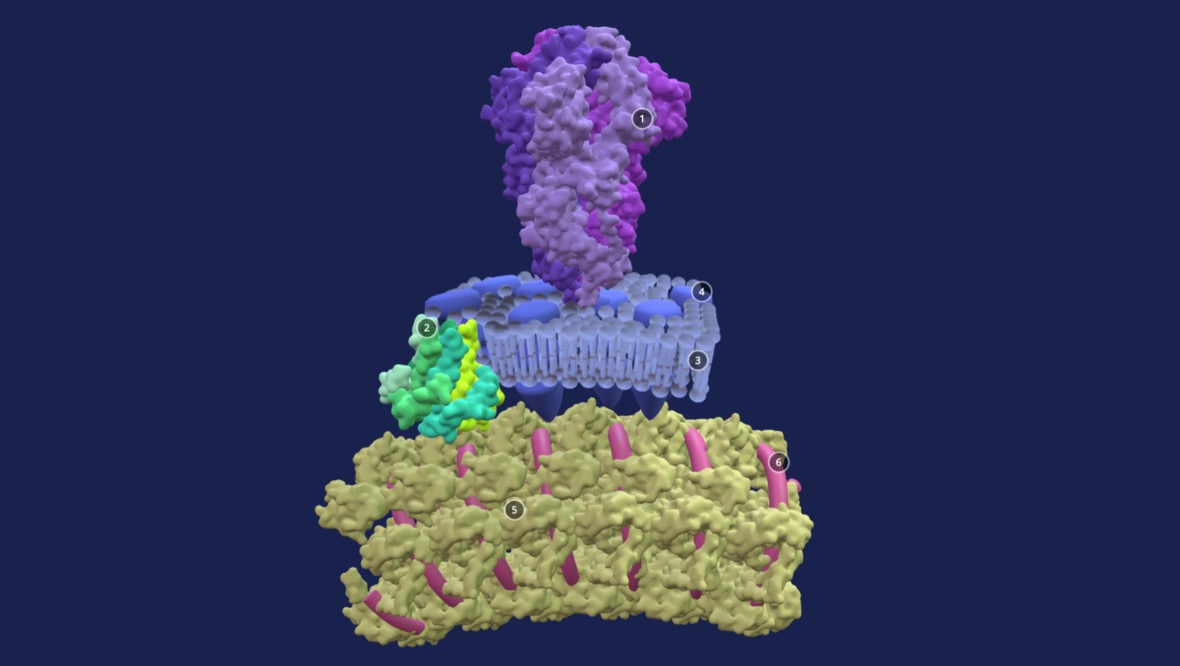 Dr Ed Hutchinson, research fellow at the CVR, who led the virology work in the project, said: "No single experiment can directly produce a detailed image of a SARS-CoV-2 virus particle.
"Not only are they incredibly small, like all viruses, but they are also irregular – every virus particle is slightly different from the next – and getting detailed information requires each component of the virus to be studied in isolation."
He said several years of work with Master of Science students put the university in the right place to create the images.
Dr Hutchinson added: "When the current pandemic began, Annabel got in touch and asked if we could collaborate on a model of the SARS-CoV-2 virus particle.
"As a graduate of the MSc programme herself, she was able to quickly pick up the methods needed to build a model of the virus, working with us to interpret a set of data that combined the most up-to-date studies of SARS-CoV-2 with 'missing information' from studies of related viruses."
To view the 3D images, click here.