The proportion of criminals under the age of 25 going to prison has dropped by almost one third since Scotland's new sentencing guidelines came into force last year.
Figures obtained by the Scottish Conservatives, via a Freedom of Information request, show that between January 2022 – when the regulations were introduced – and December 2022, around one in 11 offenders aged 24 and below received a custodial sentence.
That compares to around one in eight in that age bracket beforehand – meaning the proportion of under 25s going to prison has dropped by 31.1%.
The guidelines, which came into force in January 2022, state that rehabilitation should be a "primary consideration" when sentencing someone under the age of 25.
The Scottish Sentencing Council guidelines state that a criminal below the age of 25 years should only be imprisoned as a last resort and, if they are jailed, their sentence should be shorter than had they been 25 or over.
The provisions led to a public outcry earlier this year, when a man who raped a 13-year-old girl escaped prison on account of his age.
Shadow justice secretary Jamie Greene, who has repeatedly called for the guidelines to be scrapped by SNP ministers, described the figures as "a damning illustration of SNP soft-touch justice in action".
He also called on justice secretary Angela Constance to "get her priorities right" and start putting victims ahead of criminals in Scotland's justice system.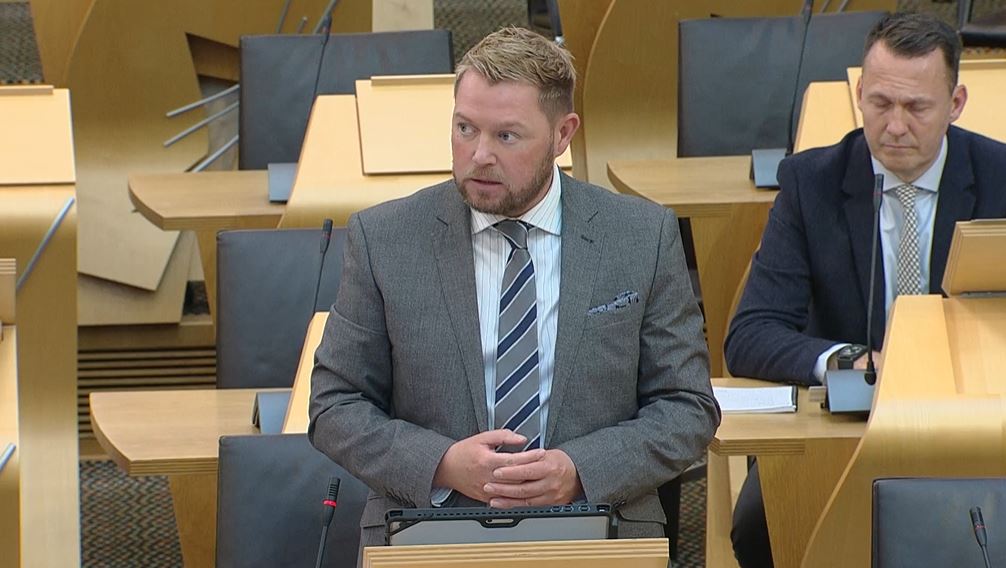 Scottish Conservative shadow justice secretary Jamie Greene MSP said: "These figures are shocking and unacceptable – yet, at the same time, the inevitable consequence of a flawed policy.
"The public can see these guidelines are patently unfair and a damning illustration of SNP soft-touch justice in action.
"They are an insult to victims of crime, so why are ministers persisting with them?
"Surely they saw the public outrage when a man convicted of raping a 13-year-old girl was spared prison on account of his age? The victim and her family were clear that the paltry sentence handed to this brute added to her anguish and hampered her ability to move on from her ordeal.
"The Sean Hogg case may be the most extreme example of these perverse guidelines in action but there have been numerous other examples of judges citing them when sentencing criminals.
"These statistics highlight how judges' hands are being tied. Enough is enough – it's time for the SNP justice secretary to get her priorities right, put victims' rights ahead of criminals' rights and ditch these guidelines now."
A Scottish Government spokesperson said: "Sentencing guidelines are developed by the independent Scottish Sentencing Council and approved by the High Court of Justiciary. Scottish Ministers have no role in their approval. There is already a statutory duty on the Sentencing Council to periodically review the sentencing guidelines it publishes.
"We do not recognise the figure of 31.1%. There is a decrease of 3.2 percentage points in offenders aged 24 and below who received a custodial sentence between 26 January 2022 and December 2022.
"The Sentencing Young People guideline emphasises the importance of rehabilitation, which helps to reduce reoffending, but makes explicit that a prison sentence remains an option if the court considers that appropriate after considering the facts in a case.
"Clearly the proportion of people sentenced to imprisonment between any two dates is likely to vary, influenced by a range of factors, not least the nature of the offences for which people are convicted and which the independent court will consider in each case."