Thousands of miles away from their homeland, more than 25,000 Ukrainian refugees have made Scotland their new home.
On Thursday, Edinburgh, Glasgow, Stirling and many other towns and cities played host to events marking the war-stricken nation's 32nd Independence Day.
The national holiday coincides with the war's 18-month milestone, giving a sombre mood to the commemorations.
In Edinburgh, First Minister Humza Yousaf and officials were present at a wreath-laying ceremony at the City Chambers to pay tribute to those who have sacrificed their lives for Ukraine.
Yousaf said Scotland "stands in absolute solidarity with Ukraine" and welcomed the Ukrainians offered sanctuary in Scotland since the illegal Russian invasion last year.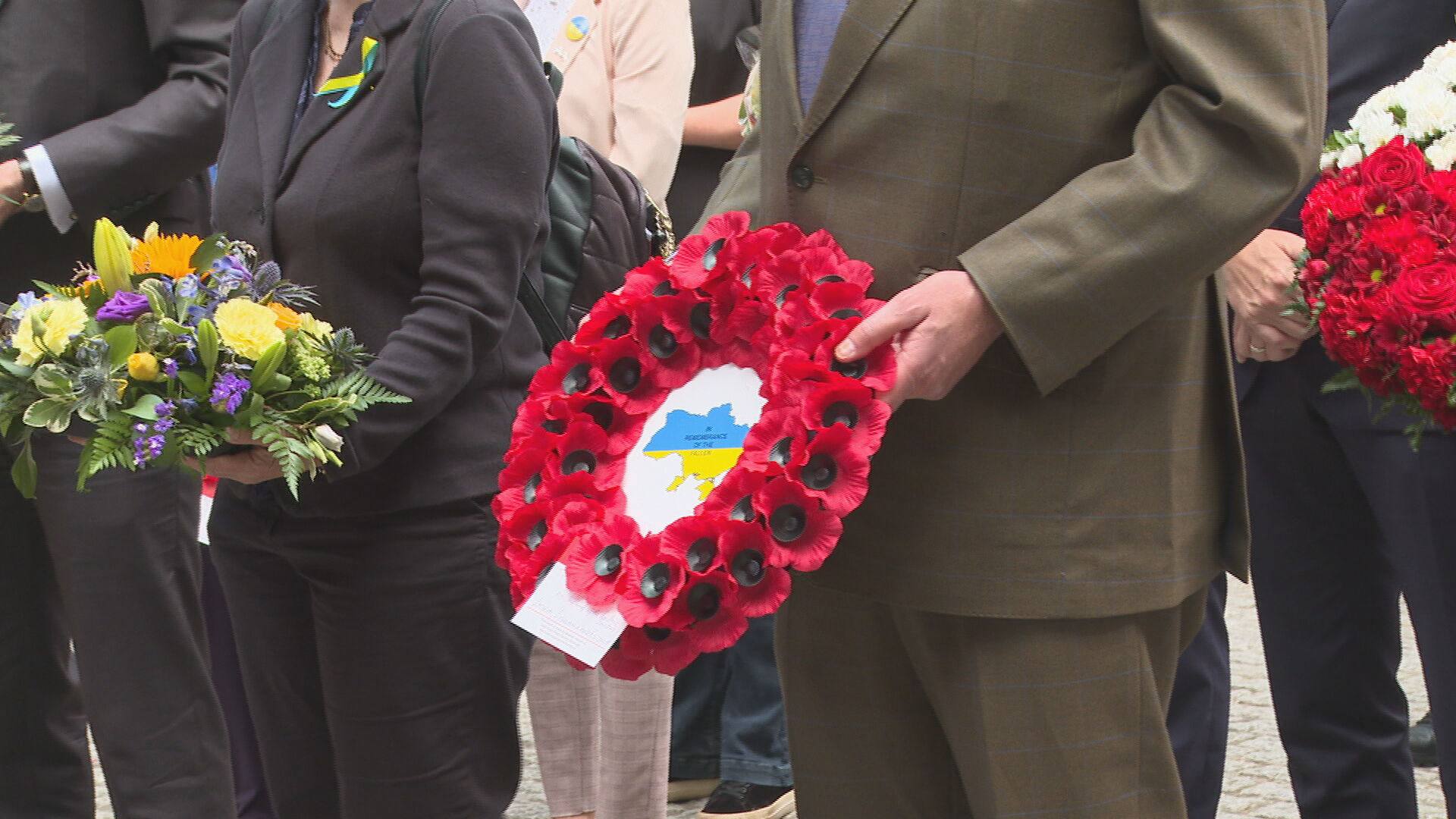 STV News spoke with those marking the day at events by paying tribute to their fallen countrymen.
"I am very glad that I can stay here with my daughters, but I really miss my home and my son," said Oleksandra, who stays in Stirling.
"My friends are paramedics, they're soldiers, they're working in different kinds of military services and medicine – I cannot stop think about them," said Kateryna, in Dunblane.
At a ceremony in Ukraine on Thursday, Volodymyr Zelenskyy, the President of Ukraine, said: "Today we celebrate the 32nd anniversary of our independence — the independence of Ukraine.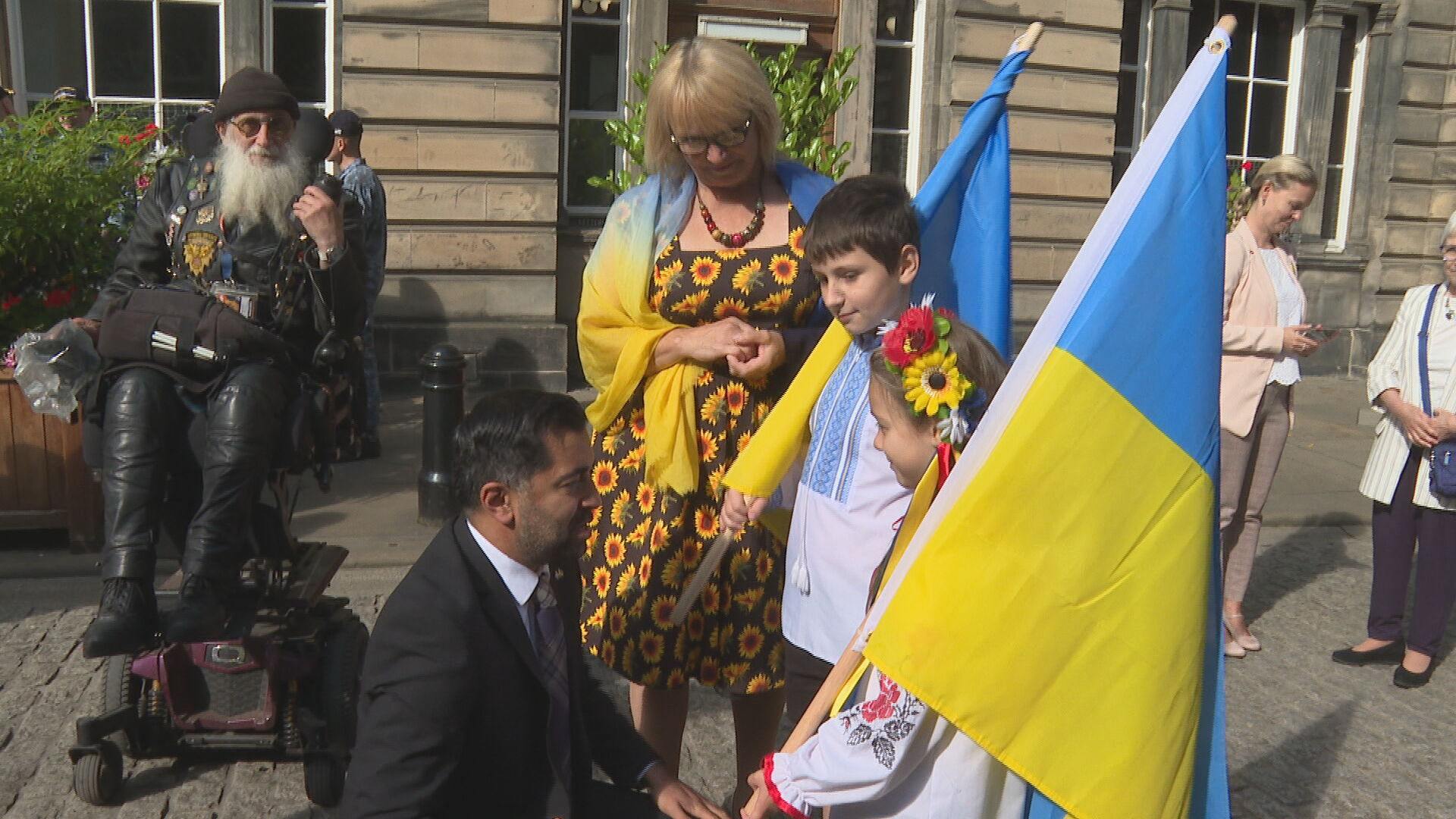 "This is a value for each of us. And this is what we are fighting for, and everyone is important in this fight because this is a fight for something that is important to everyone. An independent Ukraine."
Hannah Beaton-Hawryluk, from the association of Ukrainians in Great Britain said: "We just have to remember that there is still a war going on because sometimes, you know, people see days like Independence Day and they forget that Ukraine is fighting every day, every minute for its independence to continue."
Robert Aldridge, lord provost of Edinburgh said: Today, the Independence Day, there's an immense and rightly so, an immense feeling of pride amongst the Ukrainian community and also international solidarity.
"So I think they were pleased that there is unity in the world supporting their struggle."