Demelza Sully, a 40-year-old from the village of Eredine, near Oban, is a Scottish woman on a mission.
When refugees began fleeing war-torn Ukraine, she decided to take her parents' car and turned to social media to offer a lift to any refugees in need of transport.
Since the war started, she has driven a total of 5000 miles and brought three Ukrainian families across Europe to safety.
Speaking to STV News, she said: "I was on holiday from work and I couldn't sit by and watch.
"I thought, well I can drive, I know Poland fairly well, I've got relatives there. So if I can help anyone by driving, then I will do that."
While the Scot originally wanted to drive refugees to the UK, current visa requirements for Britain made Ireland the easier option.
Among those she's helped are Viktoria Kasianenko, 39, her four-year-old daughter Barbara Yevlakhova, and step-daughter Anna Yevlakhova, 32, who were taken to join Victoria's husband, Yury, in Dublin.
The family described Ms Sully as their "angel".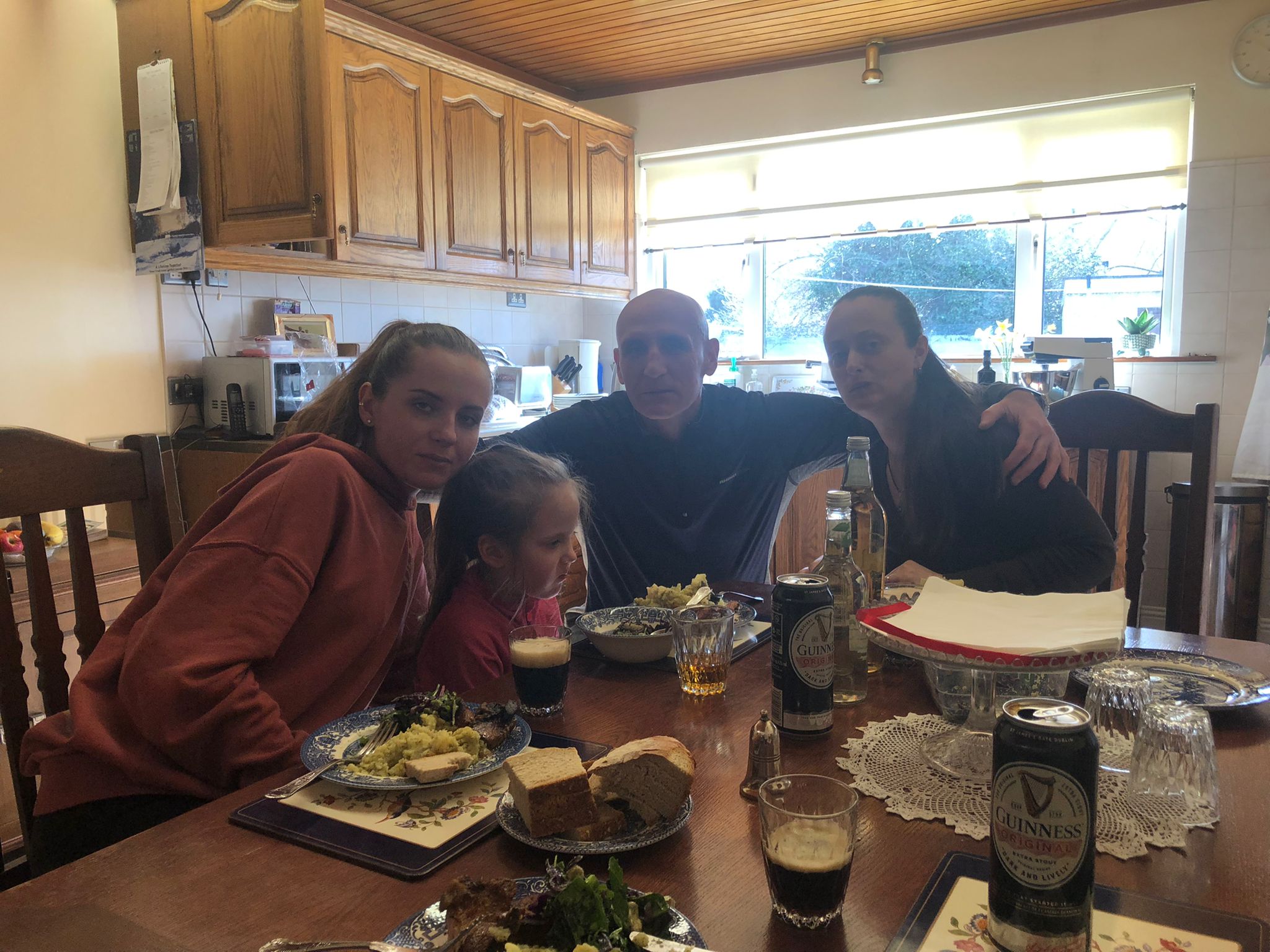 "I was very happy to see my family and meet magical Demelza", said Yury Yevlakhova in a video message filmed for STV.
"This war started when my family was in Ukraine and I was in Ireland. My wife called me to say the city was being bombed," he said.
"After a week of concerning bombing and being underground, my family decided to evacuate the city. It was very difficult to cross the long territory of Ukraine where hostilities are taking place but they managed to get to the Polish border.
"I found on Facebook my magical Demelza who drove a very long distance to Scotland and picked up my family from Poznan, Poland."
"It was at this time that I began to have confidence that my family would be safe and be in Ireland soon," he added.
"They all had a long journey, but happily they arrived by ferry in Ireland."
"She saved our lives"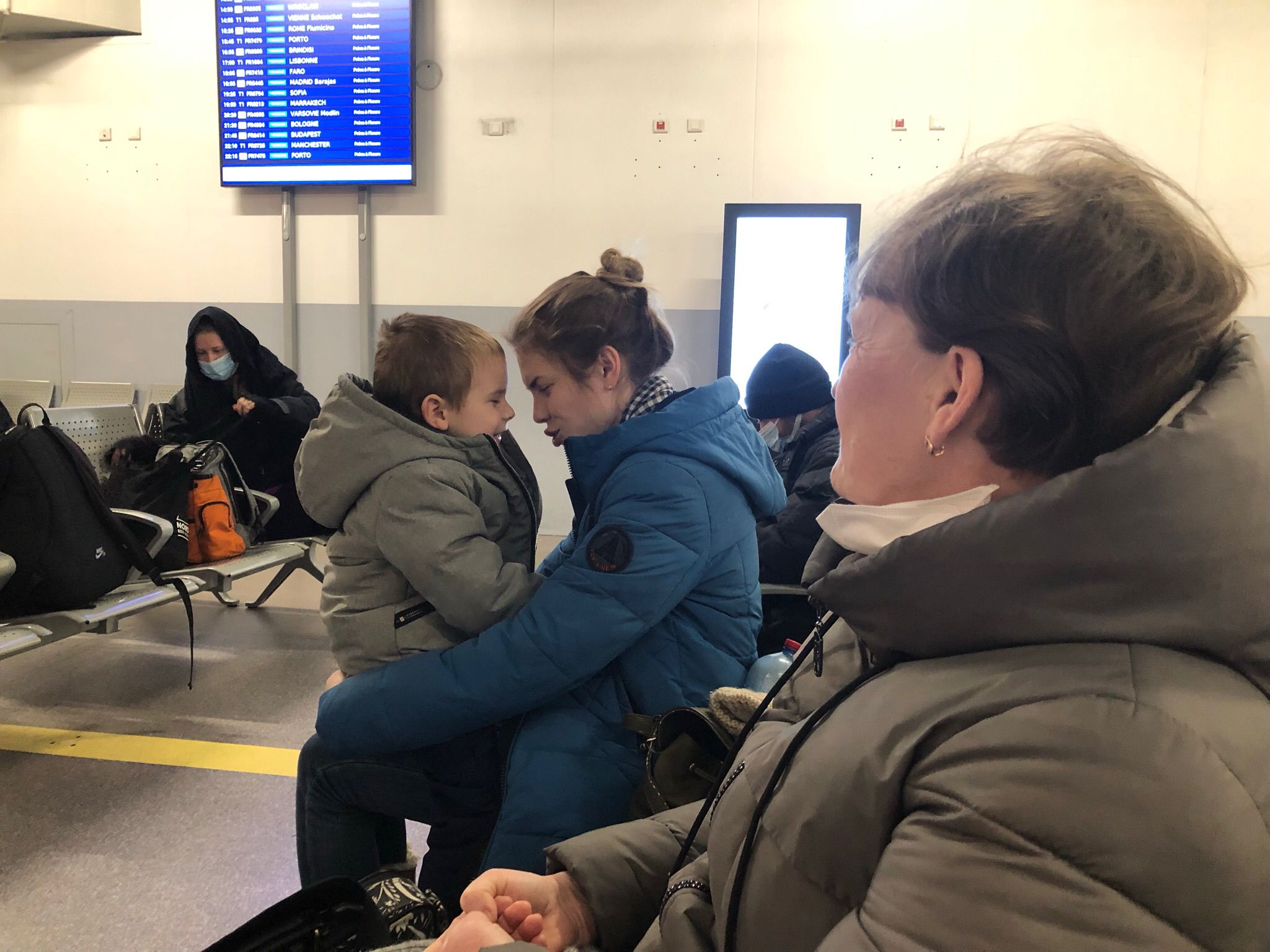 Another family who have been helped by Ms Sully are Yana Dudchenko, 32, and her three-year-old son Matvii, from Sumy, in eastern Ukraine.
They, along with grandmother Larissa, travelled across the country for three days before crossing the Polish border to meet the Scot.
Larissa's husband had to remain behind to fight.
Ms Sully funded the family's flight from Paris to Ireland. She had received donations of £3000 from friends and family to support her mission.
"After the first night with me, Yana said that it was the first time in a while that she hadn't had to wear her jeans to go to sleep because they had been travelling," she said. "That got to me".
Ms Dudchenko, now settled in Ireland and looking for a job, told STV News: "What she is doing is more than a lot. Thanks to people like Demelza, we were able to leave. She saved our lives."
"For people like us who don't speak English, who didn't travel a lot in the past, it would have been almost impossible to leave," she added.
"We don't have the words to say how much we think of her."
"They've been the most amazing passengers"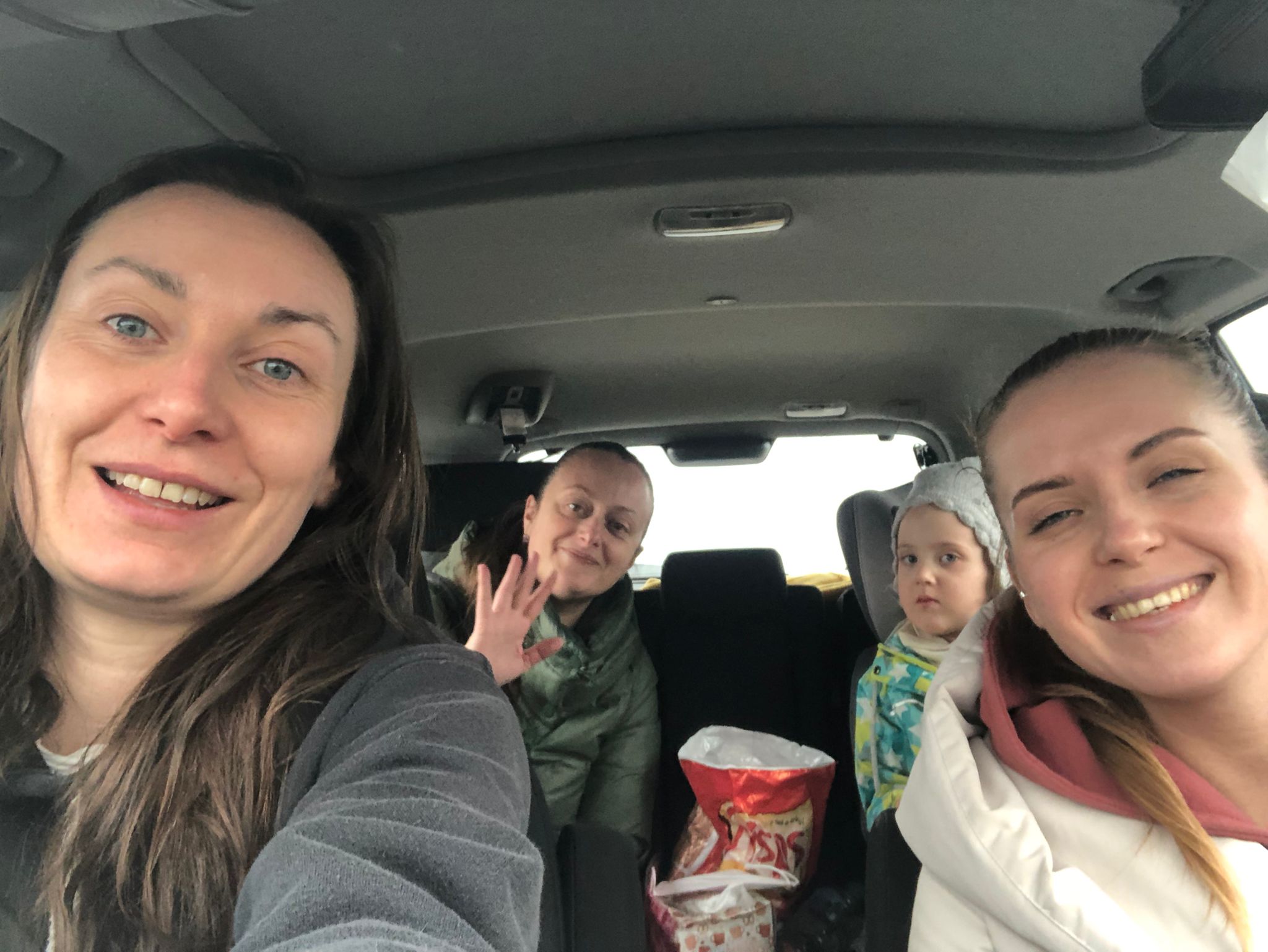 Ms Sully, a food technologist, has taken time off work for her mission.
"I will have to come back to the UK soon because I've got my parents' car, I can't run off with that indefinitely," she said.
"Because of my work and being able to work remotely, I'm very inclined to take my car now and come back to Europe and do a little bit more, but we'll just have to wait and see."
For now, she says the experience of driving strangers, who speak little English, has been a humbling one.
"I did not know what to expect, but they've have been the kindest, most humble, stoic, incredible women and children," she said.
"They've been the most amazing passengers ever and it's been wonderful to get to know them better.
"I don't know whether it's (a bond) for life or just for time and it is fine. There's no expectation on my part, only that they've gotten somewhere safely."