A Scottish man has fled from the Russian invasion of Ukraine into Poland along with more than 100,000 people as fighting broke out on the streets of the nation's capital.
On Saturday, the bulk of Russian forces were just 30km from the centre of the city, according to the Ministry of Defence.
The latest military intelligence update says strong Ukrainian resistance has slowed the Russian advance but that cities are being surrounded and isolated.
Stuart McKenzie and his wife Lena bundled their two sons and his frail mother-in-law into the family car early on Thursday morning after rockets came down on Kyiv overnight.
"It's an absolute nightmare," he told STV News, "Nobody foresaw this. We certainly didn't believe it was possible."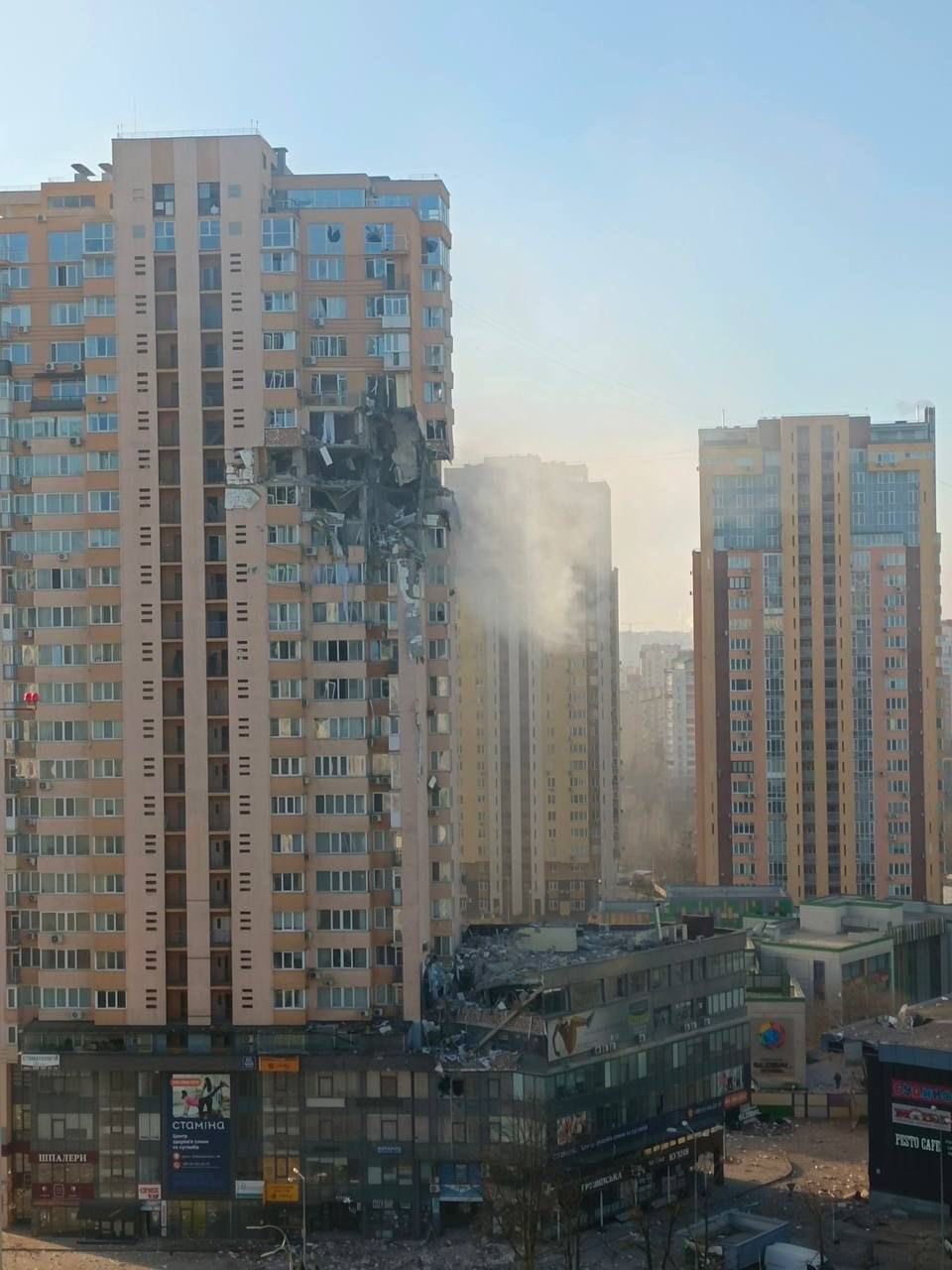 Initially, Mr McKenzie and his family had planned to stay put but when it became clear their sons, 14-year-old Robert and 12-year-old Stuart, were at risk of harm they decided to flee.
"Nobody wants to leave but if we get the children out without seeing any horrors of war then that's the only thing we care about," he said.
The family drove from Kyiv towards Ukraine's border with Poland where they joined a seven-hour long queue.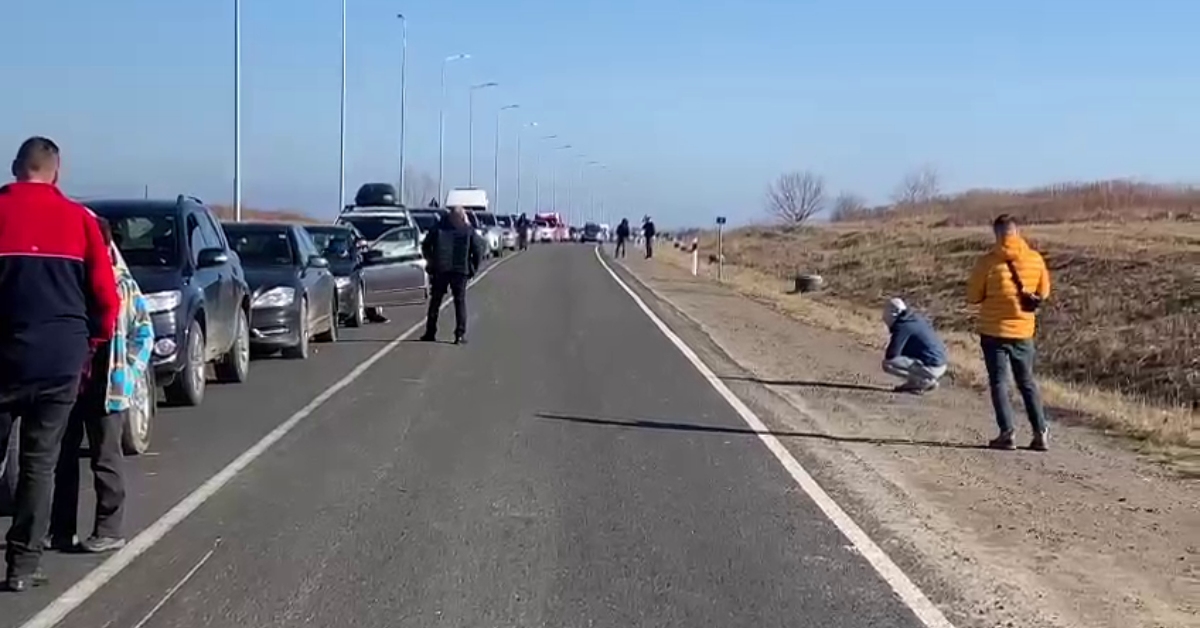 After a journey that lasted around 18 hours, Mr McKenzie said they were exhausted but relieved to have made it to safety.
But the Scotsman's brother Robert, who also lives in Ukraine, is stuck in the mass traffic jam of those heading for the border.
Mr McKenzie said his brother is fleeing as part of a two-car convoy with his own wife, their children, and his wife's family.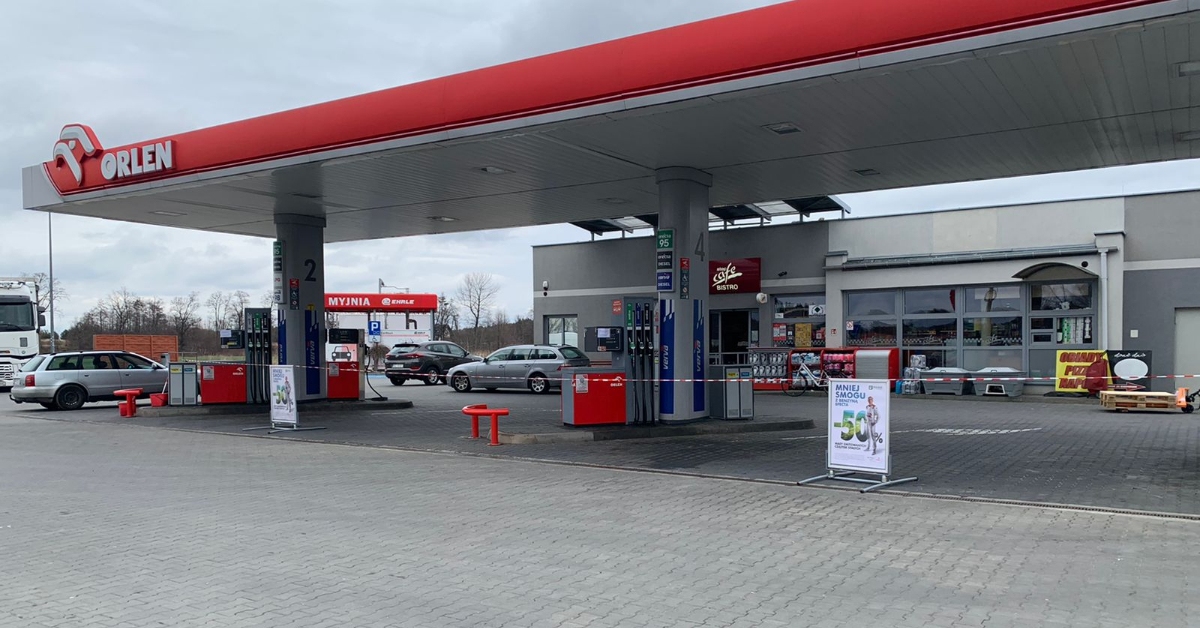 Petrol stations on the route have reportedly run out of fuel and food and water stocks are low as thousands try to escape from the Russian advance.
"You get exhausted, you can't sleep, you're running on empty all the time and you don't know if the army is going to come down or bombs are going to come down," Mr McKenzie said.
Poland's Border Guard agency said that around 100,000 people had already crossed into the country fleeing the conflict and that between 6am and 10am on Saturday, more than 20,000 others had arrived.
The Polish government has said it will take in anyone escaping the war and provide temporary accommodation to those who have nowhere to go.
Those fleeing can cross the border on foot at all eight of Poland's border crossing points, as queues of cars build up at checkpoints.