Ukrainian orphans evacuated from Dnipro by a Hibs football fans charity are set to arrive in the UK this week – but their journey has been delayed.
Around 50 youngsters – ranging in age from two to 19 – and their carers were due to arrive in London on Monday but they were unable to fly due to paperwork issues.
The orphans are expected to travel to London once the problem has been resolved before continuing their journey to Scotland.
A Home Office spokesperson said: "It is deeply troubling that these children have been caught up in Putin's brutal invasion of Ukraine.
"It is right that we only move these children once we have the full, written agreement of their home and host governments.
"The home secretary and her counterparts in the Ukrainian, Polish and Scottish Government are united in their determination to ensure these children get the support and care they need.
The rescue mission to bring the orphans to Scotland has been organised by Dnipro Kids, which was set up following a Hibs European match in Ukraine 17 years ago.
Some fans presented gifts to local orphanages during their visit in 2005 and were moved to do more following Russia's invasion of Ukraine last month.
The city of Dnipro, Ukraine's fourth-largest, has been hit by intense Russian shelling since the invasion began on February 24.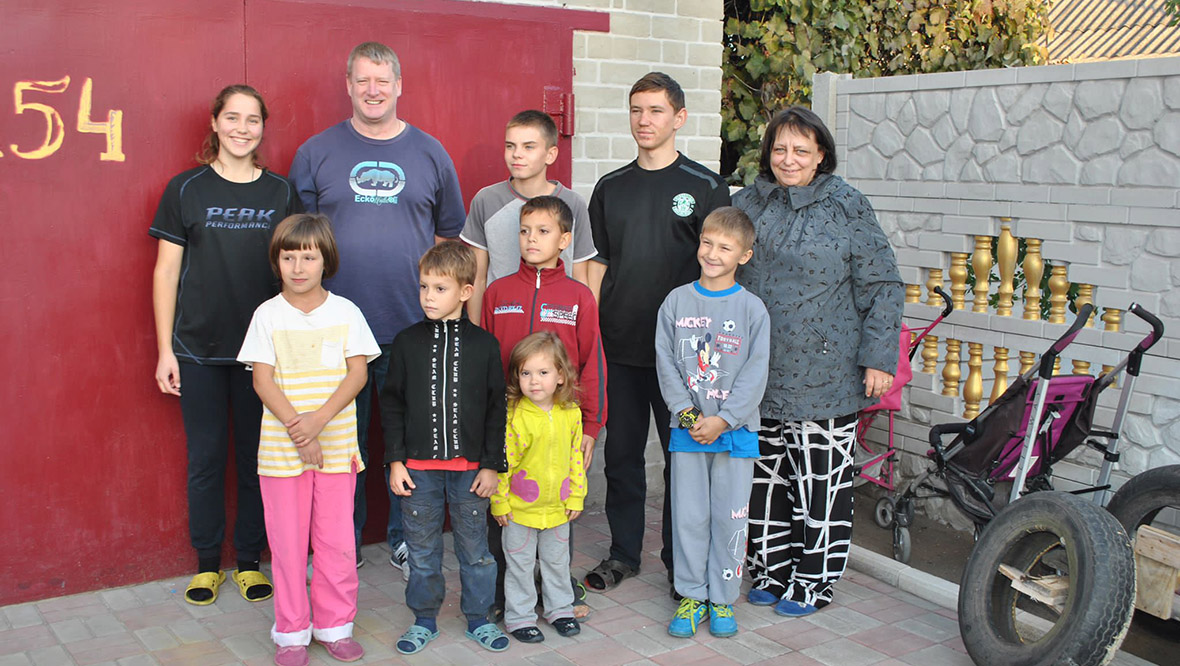 Dnipro Kids' chairman Steven Carr, who led the evacuation effort, said: "We are just thankful and relieved that we are getting the kids to the safety of the UK, and to Scotland, at last.
"We've known these children and their carers for many years, and when they said they wanted to get out, we were determined to help.
"Today, the youngsters arrive in the UK, and after a good night's sleep they will enjoy a day of sightseeing in London before heading to Scotland on Wednesday.
"After a welcome meal at Easter Road Stadium, they will be off to the peace and quiet of rural Stirlingshire and we hope at that stage we can let them get on with life."
The orphans were initially transported to Lviv in western Ukraine before crossing the border into Poland, where they have been staying in accommodation in Znin.
Home secretary Priti Patel said last week the children had been given the green light to travel to the UK.
It came after SNP Westminster leader Ian Blackford raised their plight in the House of Commons on Wednesday.
Blackford said: "This is an extraordinary and uplifting story – fans of a football club, moved by an orphanage visit far from home, creating a charity to work in support (of the youngsters) and culminating in this amazing effort.

"As a Hibs fan myself, this has been a source of great pride and I was delighted and privileged to help. It has been an at times arduous process but bringing these children to safety has been an absolute vindication of all the hard work.
"They will head to Scotland where I know they will be enveloped in warmth and welcome."