More than 50 orphans evacuated from Ukraine with the help of a charity set up by Hibs supporters have finally arrived in Scotland.
The children and their carers landed at Heathrow Airport on Wednesday night before heading north of the border and onto Callander in Stirling.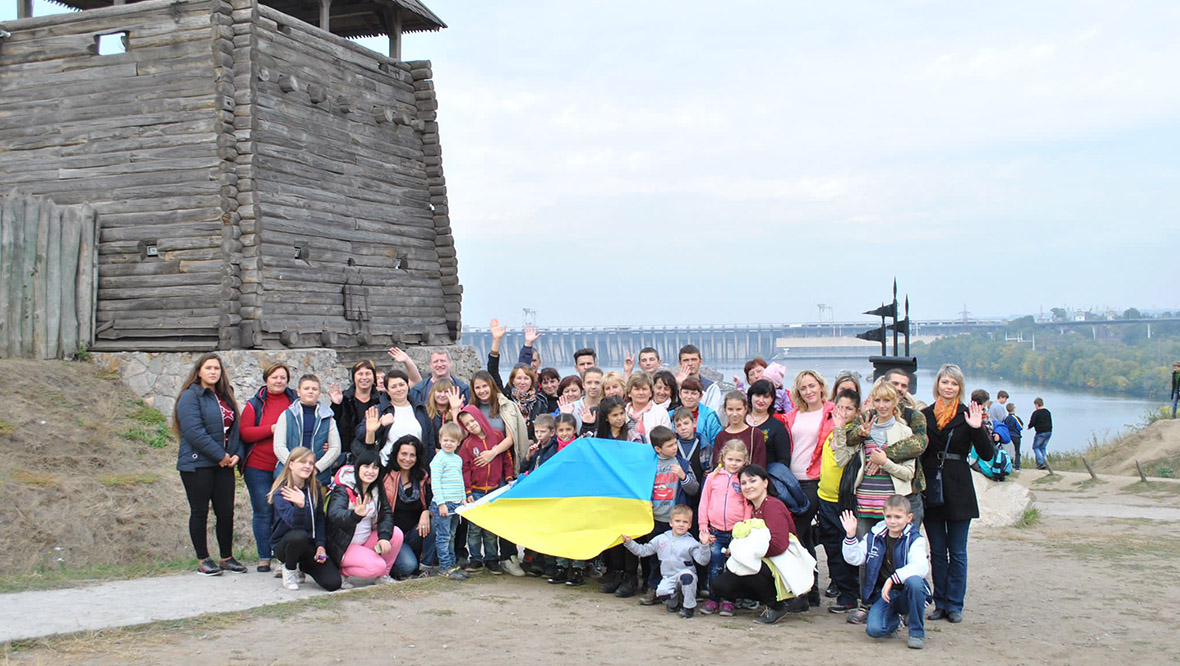 The group, from Dnipro, were originally due to fly in from Poland at the beginning of the week but were held up because of paperwork problems.
The rescue mission, dubbed Project Light, was organised by charities Magen David Adom UK, Save A Child and Dnipro Kids.
Dnipro Kids – set up following a Hibs European match in Ukraine almost two decades ago – tweeted "Hello Scotland" shortly after midnight on Thursday.
In response, SNP Westminster leader Ian Blackford said it was an "emotional moment for everyone involved".
He said the children would be "safe, secure and well looked-after", adding: "As delighted as I am to finally see them reach sanctuary in Scotland, we all hope that this will be a temporary stay, and that peace will soon come to Ukraine so they can safely return as they wish.
"Until that time, Scotland is their home for as long as they want it to be. We'll all make sure they have a warm Scots welcome."
Home secretary Priti Patel also tweeted about the group's arrival.
She added: "Huge thanks to my team at the UK Home Office, the Ukraine and Poland authorities, the Scottish Government and Virgin Atlantic who worked urgently on their swift arrival.
"The care they will receive will go some way to heal their suffering."
The fuel for the Virgin Atlantic flight was donated free of charge by Esso Petroleum, and the outward-bound leg of the flight contained five tonnes of aid from Convoy of Hope.
Shai Weiss, CEO at Virgin Atlantic, said: "All of us at Virgin Atlantic will do whatever we can to support the innocent victims of war in Ukraine.
"We commend our partners, MDA UK and Save A Child, for the incredible work they've undertaken in bringing these children to safety.
"We will continue to look for ways to use the power of our people and planes to support the humanitarian relief effort in Ukraine and stand ready to act as opportunities arise."
The youngsters are expected to spend a number of weeks in the Callander area before moving to Edinburgh.
Robert Brown, from Dnipro Kids, said the charity and Stirling Council were "committed to giving the children a wonderful time so that they can escape the trauma of what they've been through, and we can turn their experience into an adventure they'll remember for the rest of their lives".
On Thursday morning, First Minister Nicola Sturgeon welcomed the group via Twitter.
She added: "I know you'd all rather be at home in Ukraine but you'll find love, care and support here for as long as you need it."
Steven Carr, who set up Dnipro Kids, said: "There [were] screams of joy and rounds of applause when the plane took off. We had exactly the same when the plane landed.
"We're giving them time to have some time to themselves to reflect.
"We're not interfering with anything. We've got the support there.
"We're going to pop out and talk it over with them, see how they're doing, see how they're settling in, see what their needs are and then take it like that, but they've been through a lot.
"The main thing is that it's over the line. We've got them. They're here and they're safe."